Spain tops England in regional Little League opener
---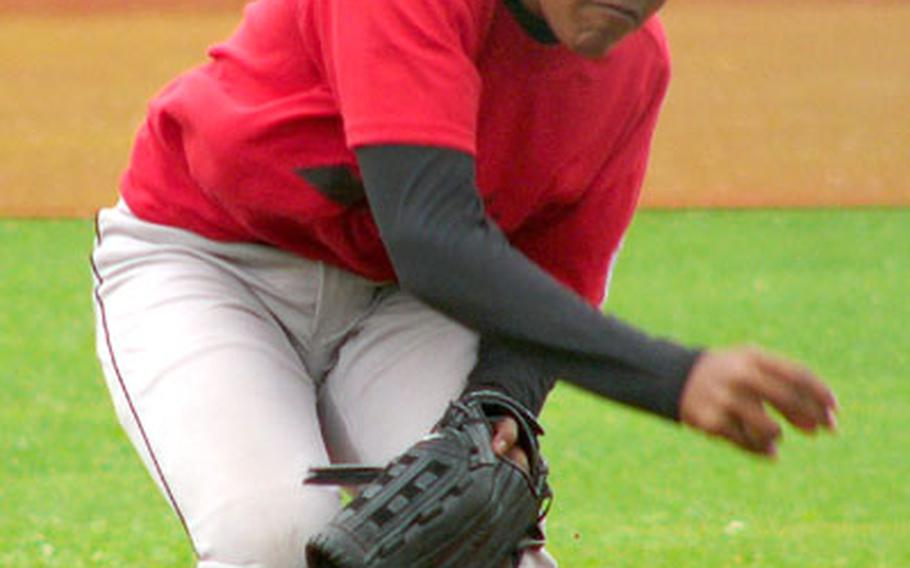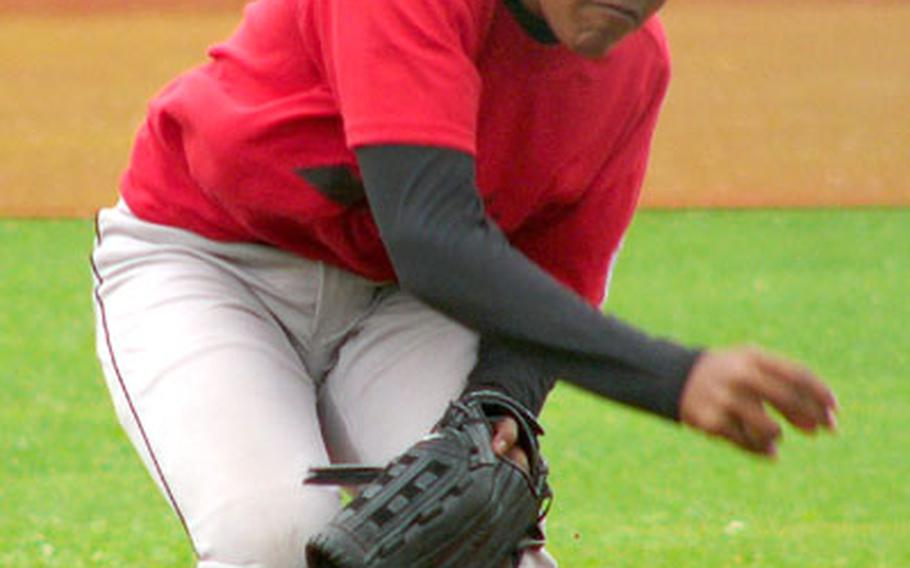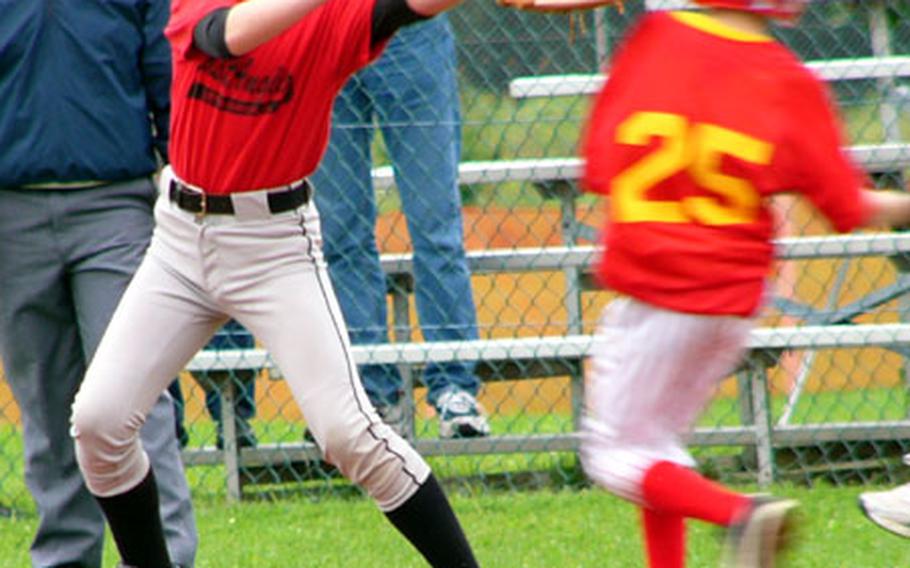 VILSECK, Germany — A persistent chilly drizzle washed out the opening ceremonies and delayed the start of Little League Baseball's nine-day Transatlantic Regional tournament on Wednesday.
But the weather lost its hold in the afternoon as Spain's entry from Rota defeated England 6-3 in the opening game of the seven-team tournament that also includes Ramstein, Germany; Brussels, Belgium; Schinnen-Brunssum, Netherlands; Naples, Italy, and five-time defending champion Saudi Arabia.
The winner of the tournament will advance to Williamsport, Pa., for the Little League World Series.
Tony Lamb clubbed a two-run triple in the first inning to put Spain on the board. Starter Christian Jarrard picked up the victory, giving up two runs in three innings.
Walks were the difference in the game, as England's first three pitchers walked six in just two innings of work. England, however, then gave the ball to Dustin Bratcher, who went the rest of the way, allowing just one hit and striking out eight.
Later games Wednesday matched Saudi Arabia against Belgium and Ramstein against Netherlands. Italy was idle.
Three pool-play games are scheduled daily through Tuesday, with the top four teams vying in next Wednesday's semifinals. The championship game is slated for the following day.
The Transatlantic Regional was created in 2001 to remove the American teams from the European Regional they had dominated since the 1960s to allow teams of native Europeans a chance to play at Williamsport.
Since 2001, the tourney has been conducted at the Little League's European headquarters complex in Kutno, Poland. This year, overcrowding in Kutno led Little League officials to seek an alternate site.
And even though this year's entrants will miss out on the Kutno experience, no one seemed to be complaining.
"We wanted to play in Poland," said Chad Lynch of the Ramstein staff, whose team was runner-up to Saudi Arabia in Kutno last August. "It's a great experience."
Lynch noted, however, that there might be a home-field advantage here for Ramstein.
"We are the Germany representative," he said. "There is easier access here for people from Ramstein."
Poland meant even less to Rota's Lamb, whose team didn't make the field last year.
"I've never been to Poland," he said. "I'm just glad to be playing baseball."
---
---
---
---