Southeastern Finland: Rustic cabin on an island makes a perfectly natural getaway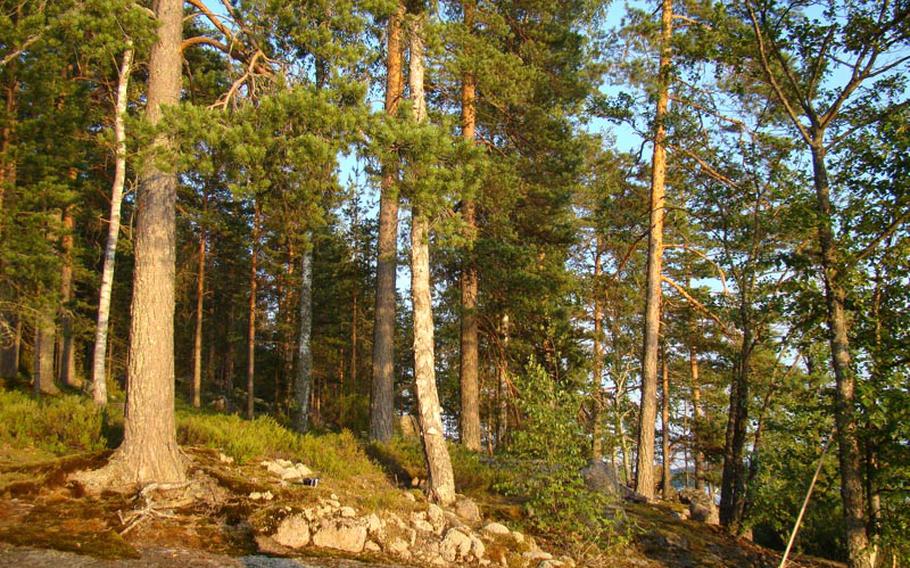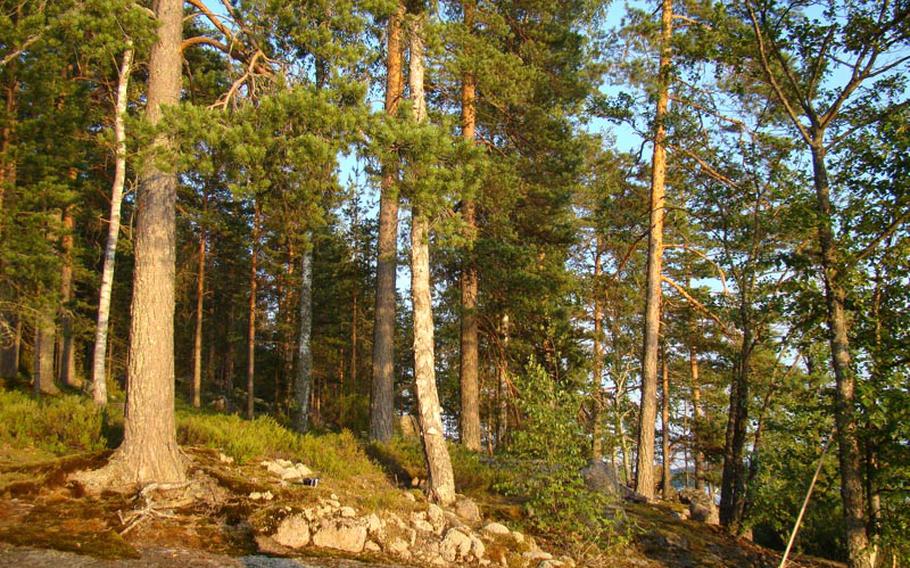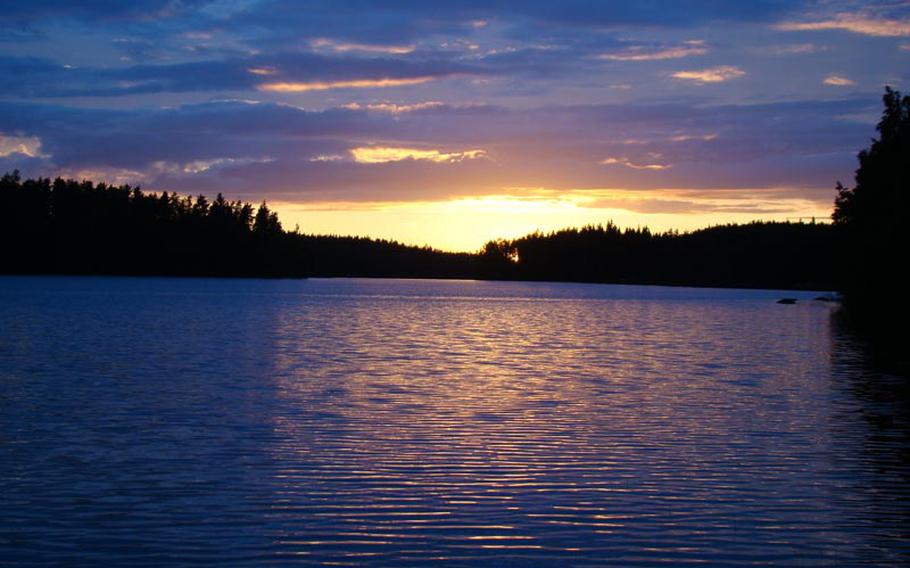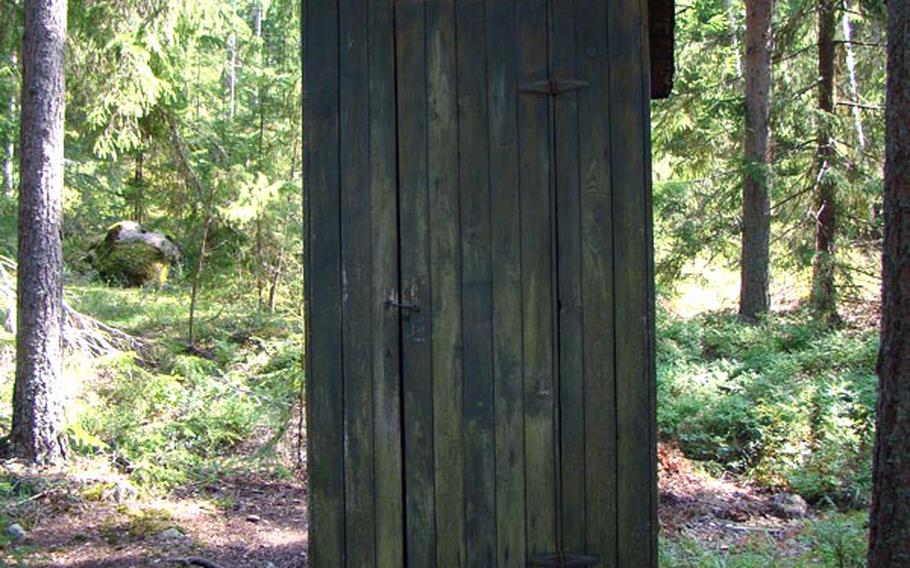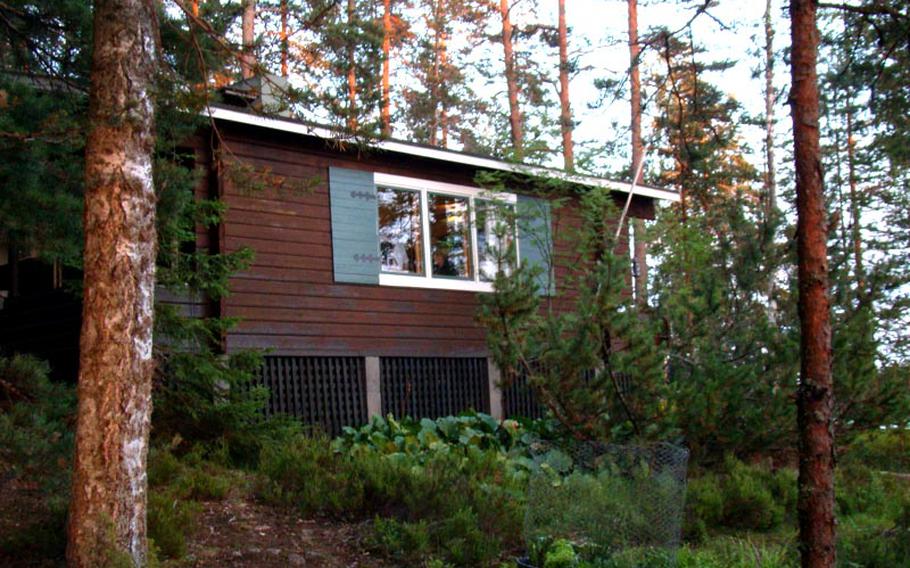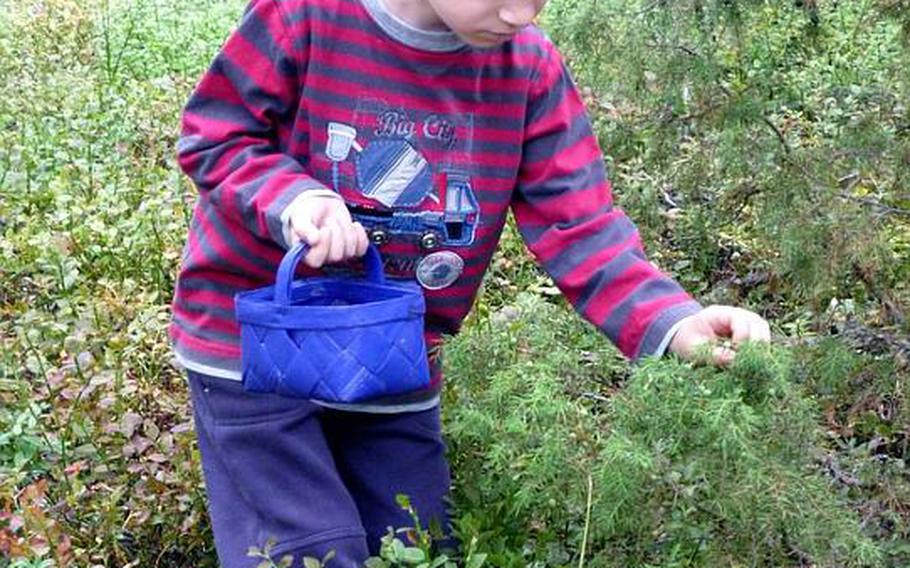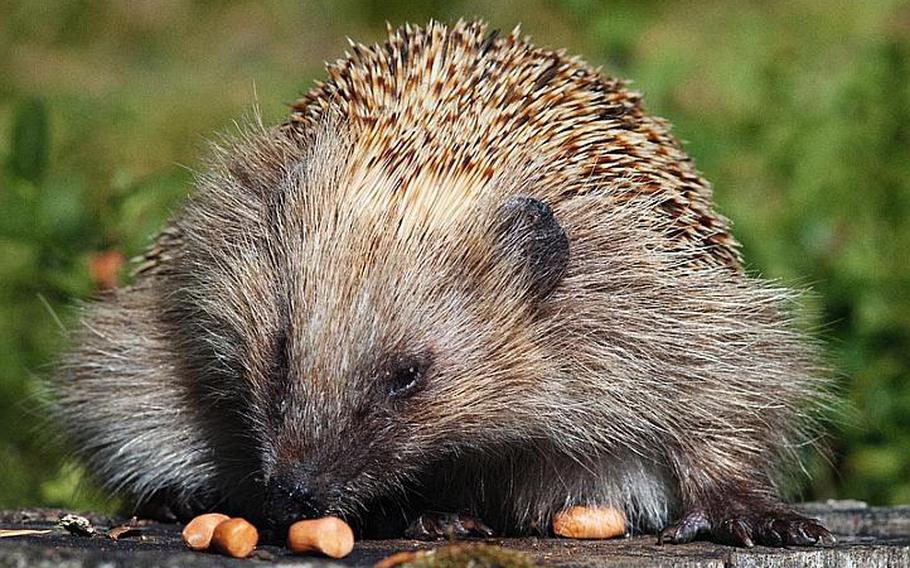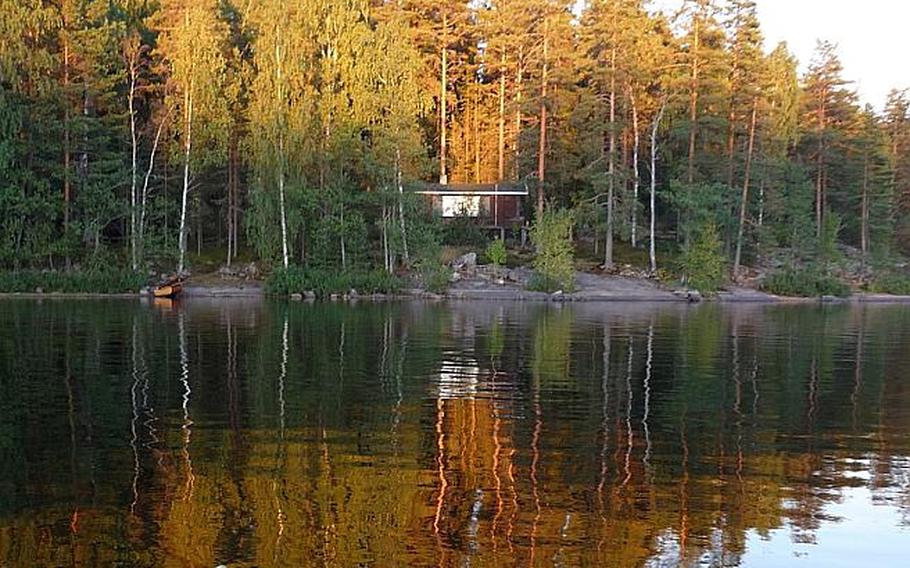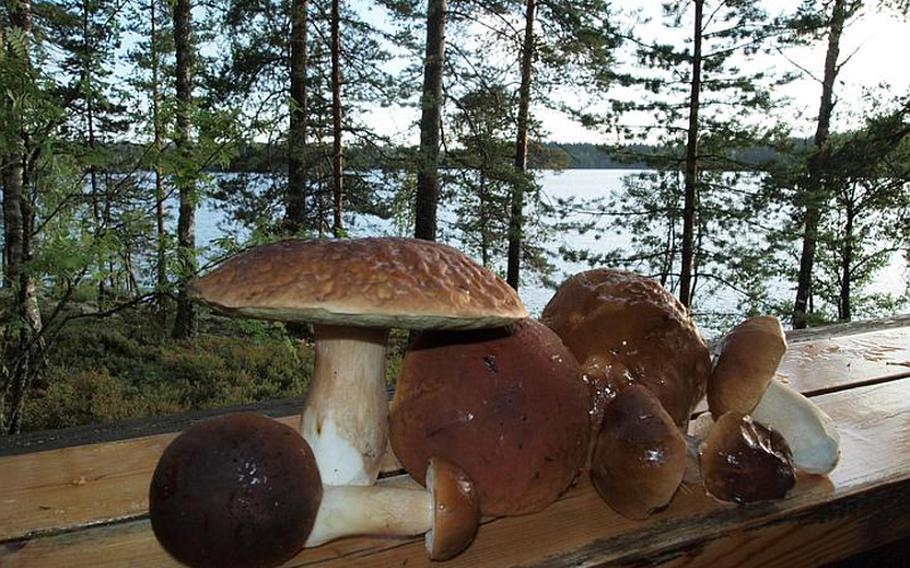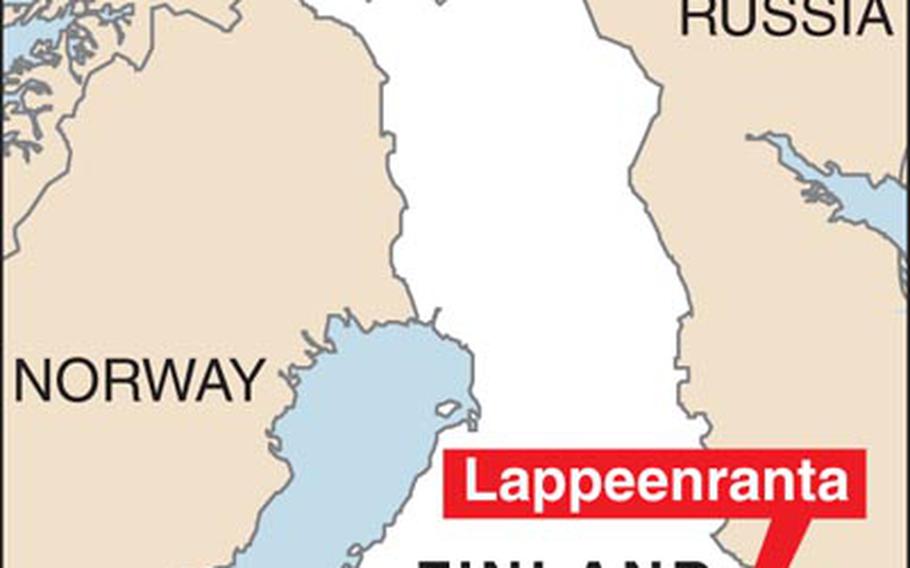 The car lurched as Tracy applied the brakes. "Sorry guys," she said. "They have cameras on the roads here. We have to slow down." And for the next 10 days, slow down is exactly what we did. An hour earlier, my wife and I had arrived at the Lappeenranta airport in the Karelia region of southeastern Finland. Not exactly a busy place: Getting off the plane, walking across the tarmac and into the terminal, past the baggage claim and out the exit had taken about 10 minutes.
Our friends had not arrived yet, so we chatted with three young Finnish women from the tourist office who were riding green mopeds. They spoke flawless English and handed us stacks of tourism brochures and pamphlets in both English and Russian. Lappeenranta is only about 10 miles from the Russian border and many tourists visit from Finland's neighbor to the east.
Our appetite for information satisfied, we stepped back into the terminal of Finland's oldest airport (established, according to a small sign in the window, in 1918) to grab something to eat. We filled our plates with an assortment from the small buffet and cautiously approached the cashier. Neither of us speaks Finnish, and this airport, in spite of the mobile tourist office, did not seem to attract many English speakers.
But when the cashier saw us coming, she asked, in perfect English, whether we'd like a beer with our lunch. When we said yes, she pulled a couple of bottles from the fridge, carefully filled two glasses, and handed them to us with a bright smile. Our first impression of this holiday in Finland was a very good one, indeed.
Minutes later, our friends Kai and Tracy, along with their son, Aleksi, picked us up and we drove west on Highway 6 toward the town of Taavetti and Kivijärvi, or Rock Lake. The scenery did not change much during the 45-minute ride — it was mostly thousands upon thousands of trees, interrupted only by the occasional road sign warning of speed cameras.
The only thing that did change was the roads, which got progressively narrower and less comfortable. The last stretch was about 500 yards of rugged dirt track. We bounced noisily over rocks and tree roots until we arrived at an opening. This was the parking lot, and, literally, the end of the road.
A few minutes later, the five of us were in Kai's old wooden rowboat with its new electric motor. We enjoyed a quiet 10-minute glide across the glass-smooth lake. All of us were a little bit hypnotized by a family of loons swimming by.
The short cruise took us to the small island of Muuraisaari. There, we found Konti, the cottage Kai's grandmother had built in the early 1960s. Konti is the Finnish word for a basket woven from birch bark. The baskets were used to haul mushrooms or berry harvests.
Konti was built as a sauna with a room attached. Plans for a larger house on the property had never worked out, so the room had been converted to a kitchen/dining/sleeping area. A smaller shed on the land has storage, a washing machine and three beds.
The washing machine uses water pumped from the lake. Clothes are dried by hanging them on a line. Each of the two buildings is equipped with a garden hose delivering lake water. The cabins have no sink, no shower, no toilets and no drinking water.
The need for drinking water meant nightly treks to a well, about 300 yards from the cabin. We'd carry three 1½-gallon buckets through dense brush. Nearly every time we passed, we frightened a hare about the size of a small dog. It would bounce gracefully off the path, stopping about 10 feet away, then wait for us to lumber by. Buzzing mosquitos and biting horseflies pestered us.
We filled the buckets using a hand-crank pump. The water would be the next day's supply for drinking, brushing teeth and making coffee. At the end of the day, another trip to the well was always necessary. It was an easy task, carrying plastic buckets filled with fresh water, but doing such a simple, essential job brought satisfaction.
No running water means no flush toilets. A third building on the property serves as the outhouse.
Did you know there is a mixture of dried pine and birch bark, old compost and plain dirt that completely absorbs even the foulest smell? It really works and is sold in 50-pound bags in Finland's lake country. Another discovery: Styrofoam makes for a very comfortable and temperature-constant seat.
On Muurai-saari, blueberry bushes spread across the ground like a deep rough on a golf course. Plants about 8 inches high and topped by small green leaves form a canopy over the sweet delights. The berries pack a serious flavor kick. Even though they are slightly bitter, Tracy said they were perfect for making a pie.
The pie, served that evening after dinner, was accompanied by two flavors of ice cream. At that point, we were pretty sure our Ryanair flight had delivered us to heaven.
Other than the grueling routine of eating, napping, reading, napping and eating, a daily ritual of our Finnish cabin life was the sauna.
It took about an hour for the wood stove to burn enough pine or birch logs to get the room up to 80 degrees Centigrade (176 degrees Fahrenheit), the proper temperature for an authentic Finnish sauna.
The sauna is also a shower here, so soap, razors, mirror, washcloth, scrub brush or any other shower tool one might need were set within easy reach.
By the time we'd gathered all the accessories, the sauna had reached the right temperature. Time to strip down, step in, dump a scoop of water on the rocks to add some steam and have a seat.
We used birch twigs that were lashed together to rub sore joints. Or we held the twigs up to our faces and breathed deeply. The oils inside birch leaves, when activated by hot water, help clear air passages and relax tight muscles.
Our heat tolerance allowed us to sit inside the sauna around 10 minutes before it was time for a trip to the lake. All it took was a jump into the cool water and a minute of splashing around. Then it was time for round two, the shower phase, ending in another lake visit.
Afterward, we enjoyed a warm karjalan piirakka, a marvelous and pungent baked pastry filled with potato and cheese. We washed it down with a cool kalja, a refreshing drink that tasted something like root beer mixed with apple cider.
The appeal of Finland is subtle and complex. There is an atmosphere of sophisticated simplicity. Rather than trying to cozy up to a superpower or copy the grand scale of economic booms, Finns prefer to celebrate the slow and the small.
Each evening after dinner, a calm swept over us as we watched the sun dance across the horizon. In late June and early July, it never really sets here.
After 10 days of this quiet, green paradise, we were not sure whether we would be able to get back to what we once thought of as our normal lives.
Know & GoIf you find the idea of a cabin vacation in Finland appealing, check out saimaatours.fi for details.
On the other hand, if a round of golf sounds more appealing, navigate togoldenswing.net.
You can fly into Finland's capital, Helsinki, on many airlines from most major European cities. For discounted fares, Ryanair flies into both Lappeenranta, northeast of Helsinki, and Tampere, northwest of Helsinki.
Jim Sajo is a freelance writer who lives in Italy. Follow him on Facebook at Jim Sajo The Writer.