Soroka, Delossantos capture Okinawa tennis titles
by
Dave Ornauer
October 29, 2005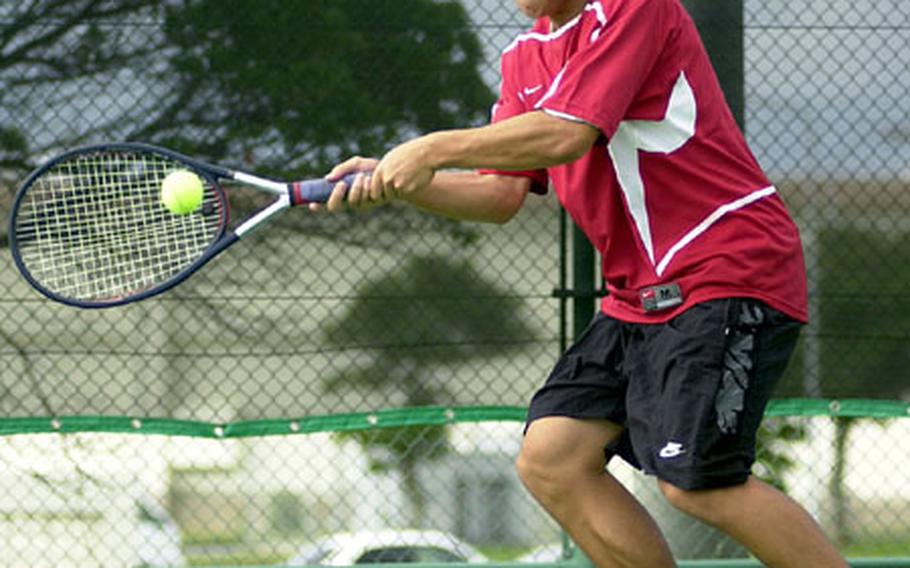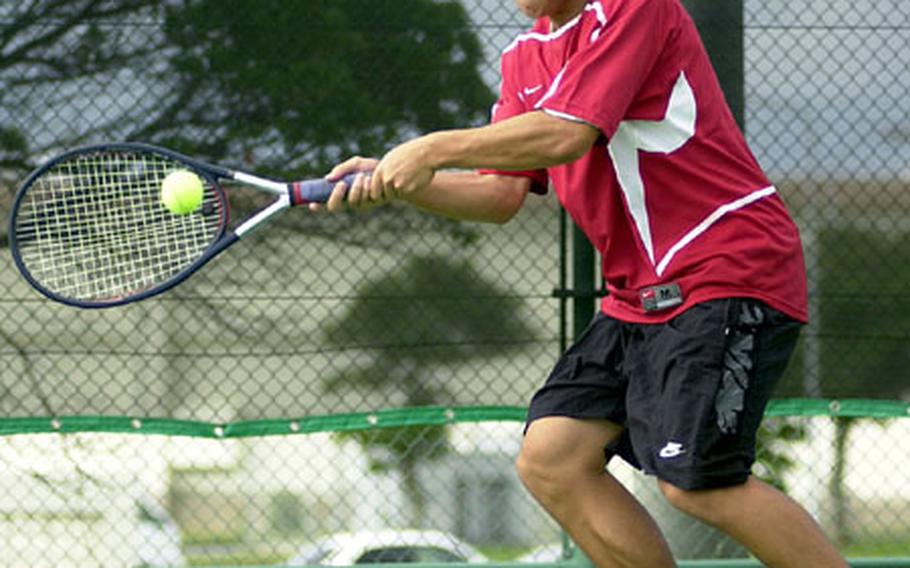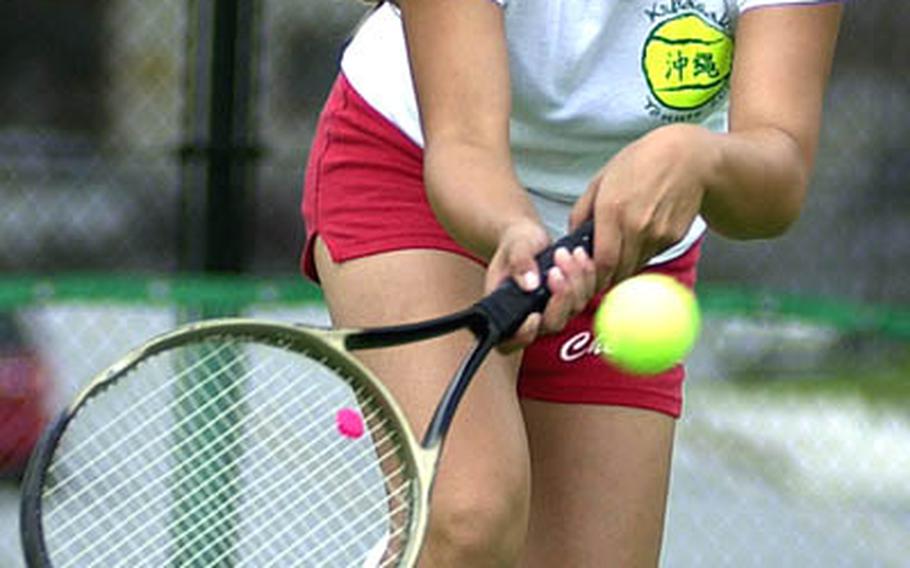 KADENA AIR BASE, Okinawa — Kadena's Anthony Soroka dropped only three games and went unbeaten in seven matches Thursday as he repeated as Okinawa Activities Council All-Island singles champion.
Soroka, the Panthers' senior captain, capped his perfect season by defeating Bryan Garcia 6-1 at Kadena's Risner Tennis Complex. He also helped Kadena capture its fifth straight All-Island team championship.
In the girls competition, Kubasaki senior captain Frances Delossantos captured her first All-Island singles championship, finishing 7-0 in singles by defeating Kadena's Katherine Otterson 6-4.
"Anthony is the key to this team," coach Hoa Nguyen of Soroka, who assumed the burden of team leadership from Amy Lopes, last year's Far East tournament girls singles champion who transferred to Arizona.
"Anthony leads by example. He's out here practicing even after the matches are done. He'll go get a bite to eat, then come back and practice an hour or two more. That says a lot to the rest of the players," Nguyen said.
Soroka did not finish the season entirely unscathed. He also won six of six boys doubles matches with playing partner James Arceneaux but in his lone mixed doubles match — on Thursday — Soroka and Selyssa Ordorica fell 6-2 to Kubasaki's Garcia and Cait Frandsen.
That didn't stop Kadena from capturing the overall team championship, which it has every season since Nguyen began coaching the team in 2001; Kadena won the Far East tournament title for the second time in school history last year.
He credits his team's numbers — 54 players this season — for the Panthers' success.
"We have a lot of younger players who learn from the veterans, get stronger and keep the program going," Nguyen said.
Delossantos, meanwhile, no longer will be remembered just for playing last year's Far East tournament with a shredded toenail.
"It's exciting," Delossantos said. "It's my senior year. It's good to end it like this."
With the regular season complete, the Panthers' and Dragons focus on the Nov. 9-11 Far East tournament, being played on Guam for the first time since its 1979 inception.
"It's going to be hard," Nguyen said of defending his team title. "We're in a rebuilding year and it'll be especially hard because we have that target on our back. It won't be easy. We have to take it to the next level and hopefully we'll stand up to the other competitors."