Softball: Yellow Box rides High in winning Pacificwide
by
Dave Ornauer
May 28, 2003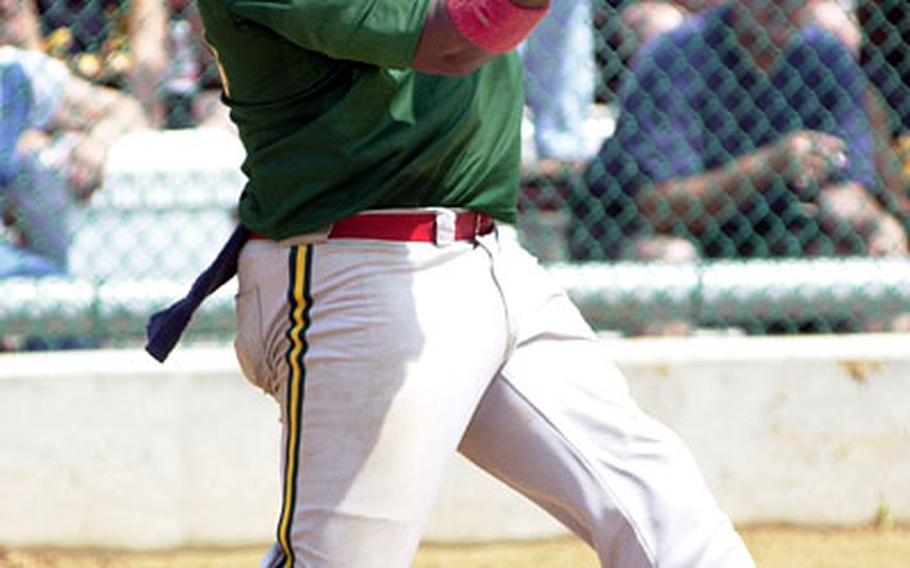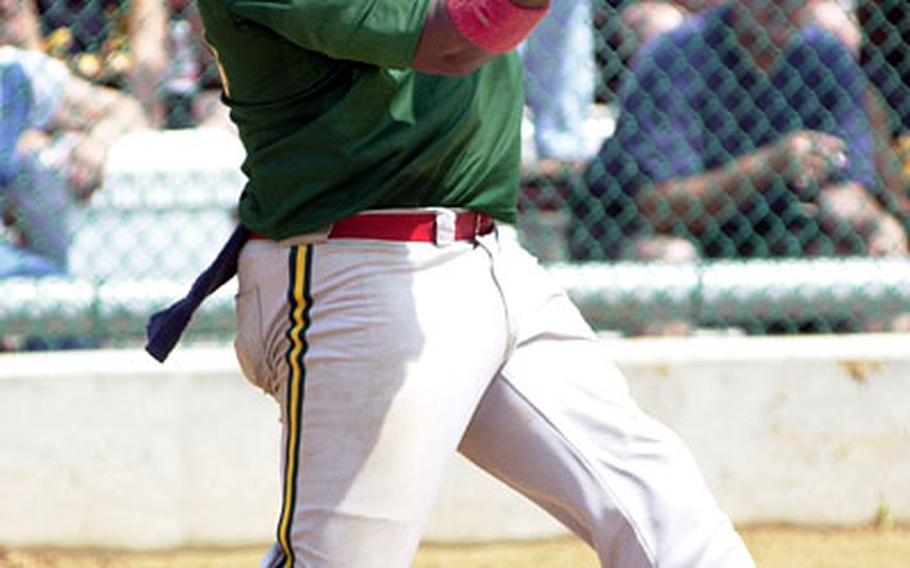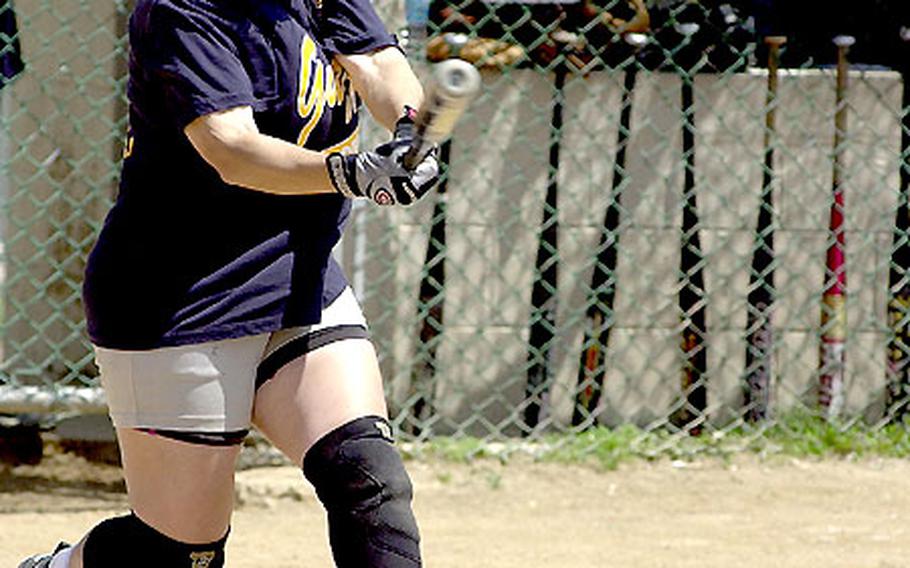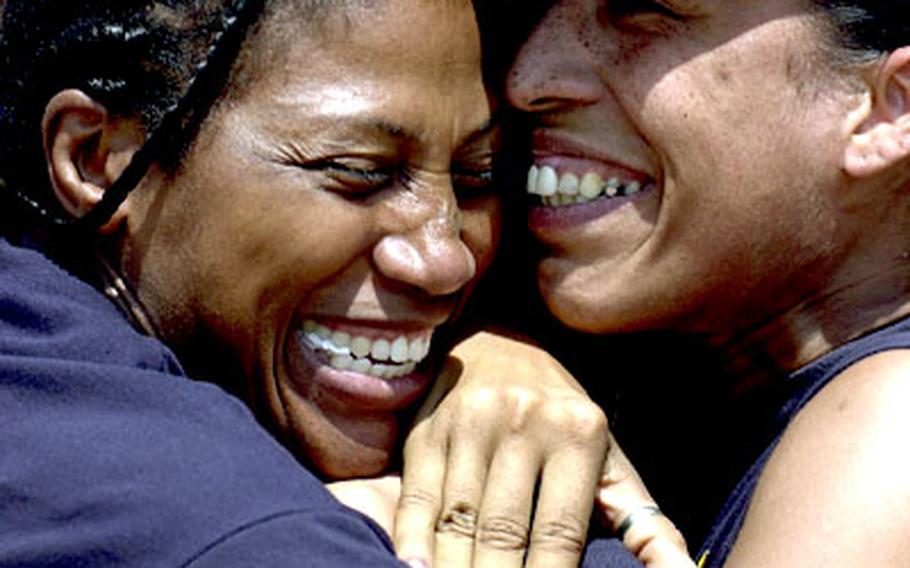 YONGSAN GARRISON, South Korea — After launching the ball into the sunny, afternoon sky, Dexter High paused for a moment to admire his handiwork.
His 14th homer of the 13th Pacificwide Invitational Interservice Softball Tournament landed well beyond the center-field fence and capped Okinawa's Yellow Box's 25-12 romp over Korea's International Guzzlers in the men's championship game on Sunday at Yongsan Garrison's Lombardo Field sports complex.
The All-Air Force slugger went 33-for-44 in the tournament, leading Yellow Box to its first interservice Grand Slam title.
"He's the kind of guy you build your team around," Yellow Box assistant coach Will Henderson said. "He's a franchise player."
The 31-year-old staff sergeant from Concord, N.C., assigned to the 18th Maintenance Operations Squadron at Kadena Air Base, hopes his performance sent a strong message to Air Force sports:
"I'm ready to do it again," said High, who last summer helped Air Force capture the championship in the All-Armed Forces tournament at Pensacola Naval Air Station, Fla. "I'm ready to take that gold medal again."
The problem is, Air Force put its varsity sports program on hold for three months in mid-April, reviewable after 45 days. That 45-day period has passed, but High says he hasn't heard if Air Force plans to defend its title, or even hold its tryout camp in July at Eglin Air Force Base, Fla.
Attempts to reach Air Force sports director Steve Brown before the Pacificwide tournament began were unsuccessful.
First baseman Joey Chastain belted two homers and knocked in eight runs, pitcher Bill Stroup went 5-for-5 with two RBIs, and Jay Bell homered and drove in three runs, in Yellow Box's 31-hit attack in the final.
TPS Diamonds wins women's title
The TPS Diamonds came out of the loser's bracket and swept Red Fox, a Korean semi-pro team, to avenge a loss in last year's Pacificwide final.
TPS gave Okinawa its first sweep of the tournament titles since 1996 by winning a pair of one-run games, 9-8 in nine innings and 17-16.
"Play them close and come through at the end," TPS coach Al Lozano told his players. "That's all we did, play it close. These Okinawa girls deserved it in the end."
Alicia Moore's sacrifice fly plated pinch-runner Shirley Belvin to break an 8-8 in the ninth inning of the opener. Jamie Bailey ended the second game with a one-out single to center that scored pinch-runner Stephanie Knight.
Gina Tash went a combined 4-for-5 with two sacrifice flies, a triple and eight RBIs. Kelly Winston was 6-for-7 with an inside-the-park homer and five RBIs and Vicki Pryor, silent in the first game, was 3-for-4 with a double, a triple and four RBIs in the nightcap.