Soccer: Bobcats win III-North tourney; Bison take Div. II season title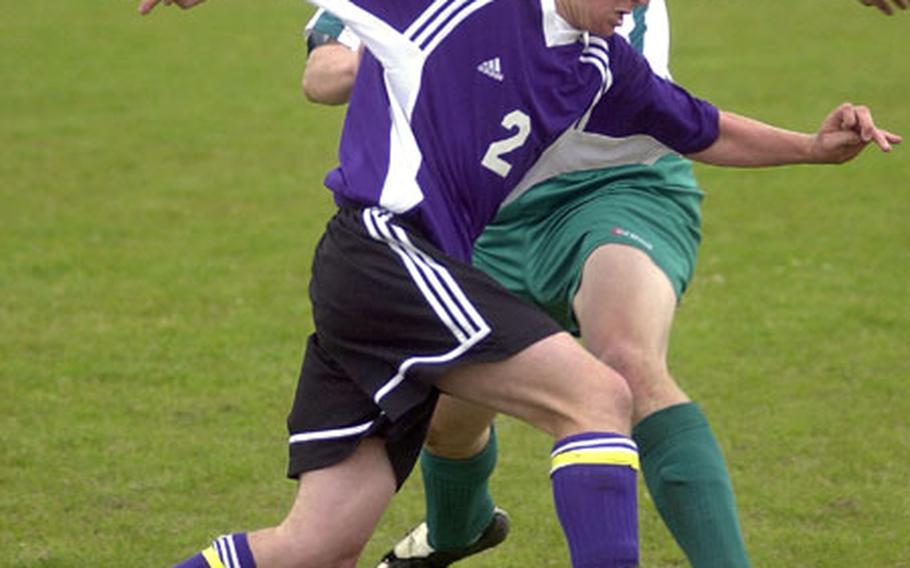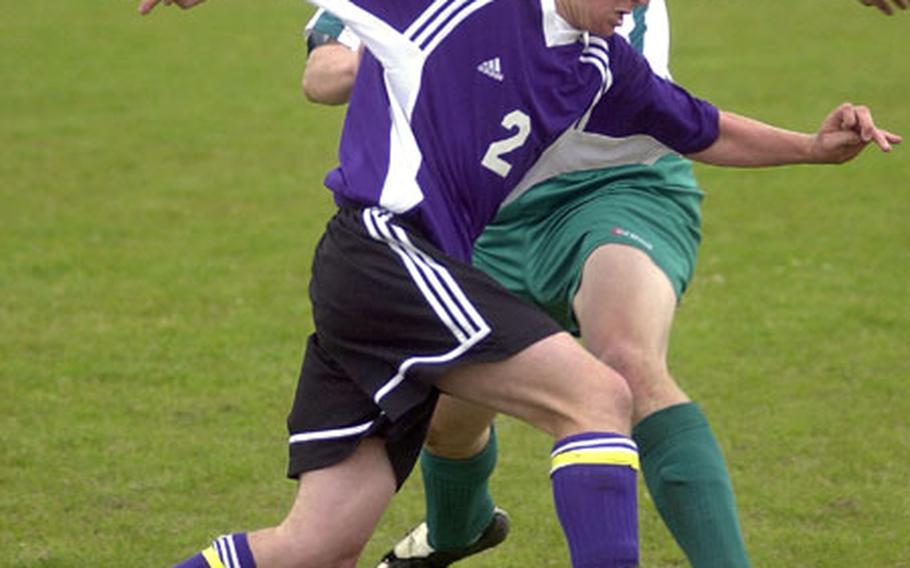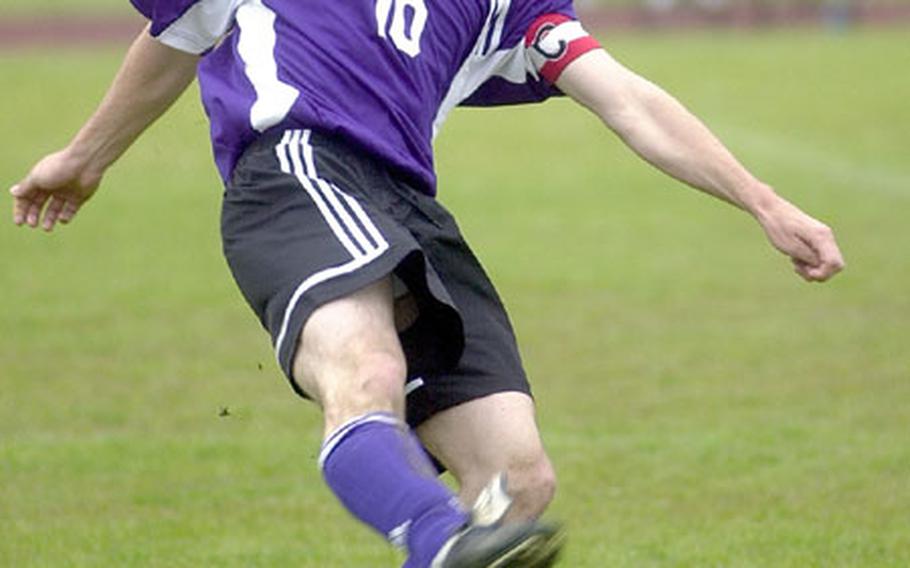 RAF LAKENHEATH, England — Already assured of a berth in this week's European Division III high school soccer tournament in Baumholder by virtue of their league championship, London Central claimed the III-North regional championship Saturday with a 2-0 victory over Brussels.
Menwith Hill won Saturday's consolation game, 5-3 over Alconbury, behind the play of tournament MVP Jason Pollock.
Mannheim boys wrap up title
MANNHEIM, Germany — Manheim claimed the Division II regular-season crown with a 2-0 victory over AFNORTH.
Adam Roggia scored with an assist from Josh Quiocho. Caleb Maglio sealed the game with Mannheim's second goal.
Mannheim will take a 5-0-1 record into this week's European Division II tournament Thursday through Saturday at AFNORTH. The Lions finished the regular season 3-3 in conference play.
Heidelberg goes 7-0
WIESBADEN, Germany — Kevin Thorne scored twice and Xavier Otero once as Heidelberg (7-0) completed a perfect regular season with a 3-1 victory over Wiesbaden.
Matt McMillan added an assist for Heidelberg, which will try for its seventh straight European Division I title Thursday-Saturday at Ramstein. The Lions went 6-0 in conference play.
Wiesbaden, on Danqua Mills' unassisted first-period goal, was tied with Heidelberg 1-1 at halftime. The Warriors, whose Ryan Price made 15 saves, competed their regular season 3-3 overall and 2-3 in the league.
Girls soccer
Brussels claims III-North title
RAF LAKENHEATH, England — Tournament MVP Jaci Craig paced the Brussels girls to a 5-1 victory over Menwith Hill on Saturday in the championship of the Division III-North regional qualifying soccer tournament.
Brussels and Menwith Hill earned berths in this week's European Division III tournament Thursday-Saturday in Baumholder with semifinal victories on Friday.
Heidelberg unbeaten in regular season
WIESBADEN, Germany — Rebeccah Drennan scored two goals to give her 15 in seven games, and goalkeeper Shiena Bustamante posted her sixth straight shutout as Heidelbeg completed the regular season 7-0, 6-0 in Division I play.
The two-time defending European champion Lady Lions, who didn't yield a goal in conference play, will take the No. 1 seed into the 2003 European Division I tournament scheduled Thursday-Saturday in Ramstein.
Wiesbaden is 2-2-2 overall going into Euroepans, 1-2-2 in league play.
Vilseck takes Div. II title
VILSECK, Germany — Vilseck supplanted four-time champion Patch as the Division II regular-season champion when the Falcons completed an undefeated season with a 3-2 victory over Black Forest Academy.
Harley Reyna-Reyes, off a feed from Jessica Linka, scored the game-winner with just over two minutes remaining. Her strike allowed Vilseck, which got unassisted goals from Krystal Trinidad and Sara Starbath, to finish the season 4-0-1.
Black Forest (4-1-1) suffered its first loss of the season.