D-III football preview
Small schools turn to new style of play
---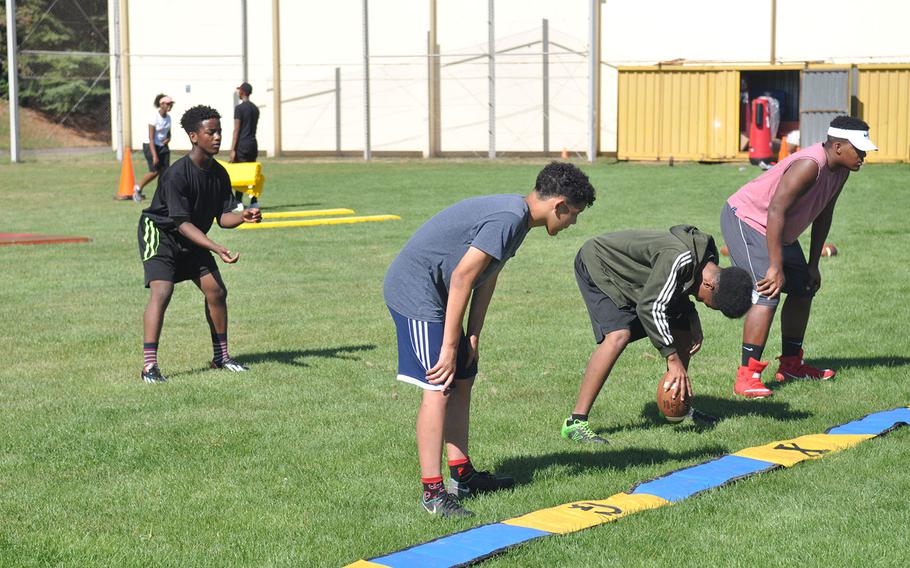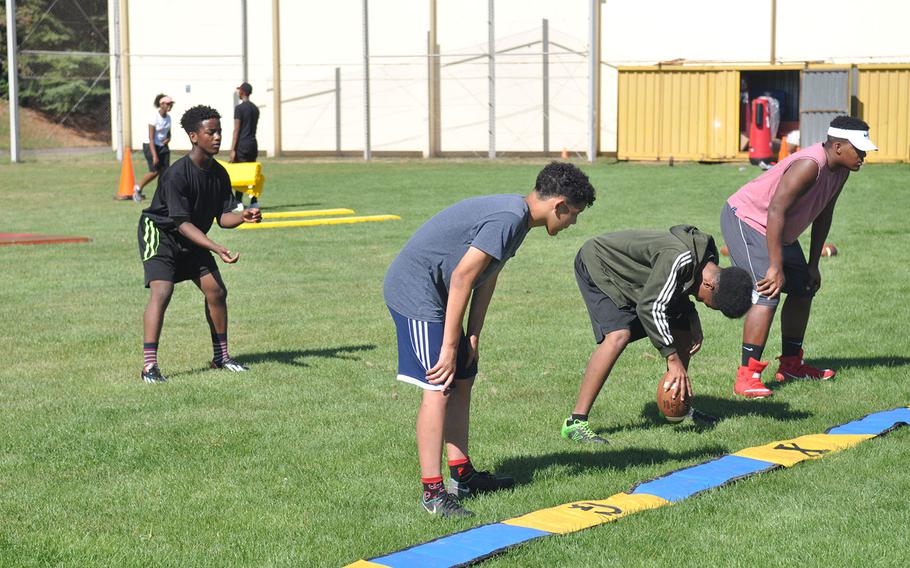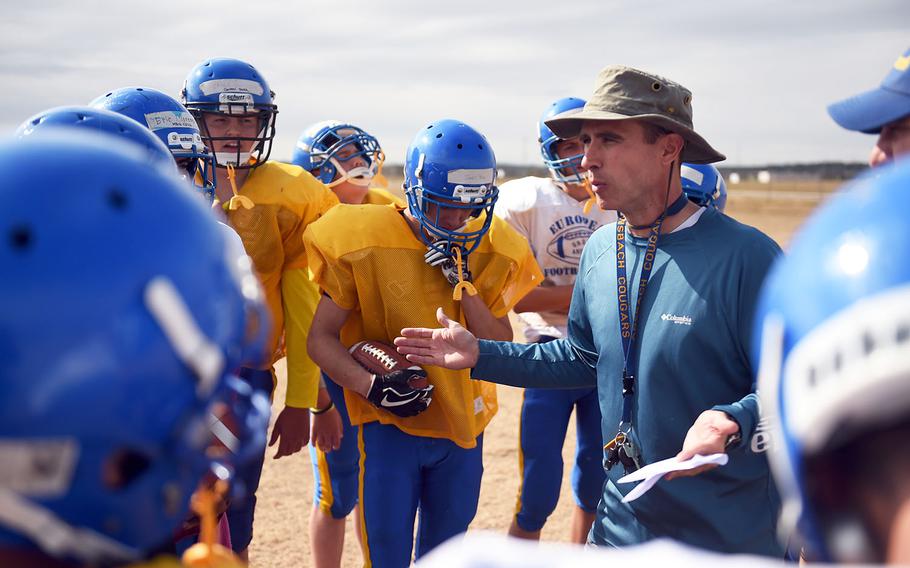 Small schools are dealing with some big changes on the DODEA-Europe gridiron this fall.
Dwindling roster sizes left many of the organization's less populated schools struggling to cobble together enough players to form an 11-man football team in recent seasons. In response, DODEA-Europe added a third division to its football lineup, a five-team league playing six-man football.
The diverse paths by which those teams arrived at this weekend's Division III season-opening games chronicle a lean period of DODEA-Europe small-school football.
The Ansbach Cougars are the signature example of the phenomenon. An historic power at the Division II level, Ansbach staved off obsolescence to field championship teams in 2014 and 2015 and reach the 2016 European title game, spending each offseason uncertain if a Cougar team could be formed in the coming fall. That fear was finally realized in 2017 as Ansbach failed to field a football program.
The similarly shrinking Hohenfels Tigers, among Ansbach's fiercest regional adversaries, never had to fold their program, but were instead caught into a vortex of diminishing returns. After hitting their program's peak with a dramatic 2013 championship run, the Tigers slipped a little each year thereafter, losing in the 2014 title game and the 2015 semifinal round. A one-win 2016 season and a winless 2017 represented rock bottom for the program.
While Ansbach and Hohenfels battled for their programs in Bavaria, two teams in the Benelux found another solution. AFNORTH and Brussels merged their programs in 2015 and fielded a combined Division II team for three seasons. While that arrangement produced only two wins, and none in 2017, it did keep the sport viable enough at each school to slot easily into Division III this fall.
In August, the Baumholder Bucs became the final entry into the new division. The Bucs had made admirable progress on their rebuilding project, posting a 4-2 overall record and narrowly missing a Division II playoff berth in 2017. But that momentum stalled over the summer in the face of overwhelming player attrition and low camp turnout. Late in the summer, Baumholder was dropped from Division II to Division III, throwing each division's schedule into last-minute chaos that will reverberate well after the season's opening kickoff.
All of that institutional intrigue is equaled by the major adjustments taking place on the field, as the six-man game is a very different animal than the standard 11-man version. In the absence of conventional linemen, each player is eligible to receive a pass, and in a healthy offense each will be a threat to make a catch and productively run with the ball. The reduction in bodies on the field leads to an increase in open space, thereby emphasizing speed and skill over physicality.
"The bigger guys who would normally be on the line fighting in the trenches now have new opportunities to catch and carry the ball," Ansbach coach Stephen Choate said. "I have seen some big guys with big smiles on their faces after they have gained yards in our practice sessions."
That style of play, in fact, might be another tool by which the six-man game salvages DODEA-Europe's smallest football programs. AFNORTH coach Greg Blankenship has found that this adapted version of the game is more accessible to interested but hesitant football prospects, calling the six-man league "a wonderful service" to programs like the Lions.
"Seventy percent of my team is first-year players who would not have played 11-man football in Division II but felt confident enough to try six-man football," Blankenship said.
This weekend, that trial period officially begins for all of DODEA-Europe's small-school survivors.
Friday's opening slate finds Hohenfels visiting Ansbach and AFNORTH visiting Brussels, with Baumholder the first to take a bye week. The Bucs open Sept. 22 at Brussels.
The Division III championship game is slated for Nov. 3 at Kaiserslautern High School, the first so-called Super Six slate of three championship games since 2012. Baumholder won that 2012 title on its home turf; a year later, DODEA-Europe realigned into two divisions and staged a pair of championship games dubbed the Final Four.
Twitter: @broomestripes
---
---
---
---