Ski deals: Italy offers specials during school holidays
by
Jim Sajo
November 17, 2010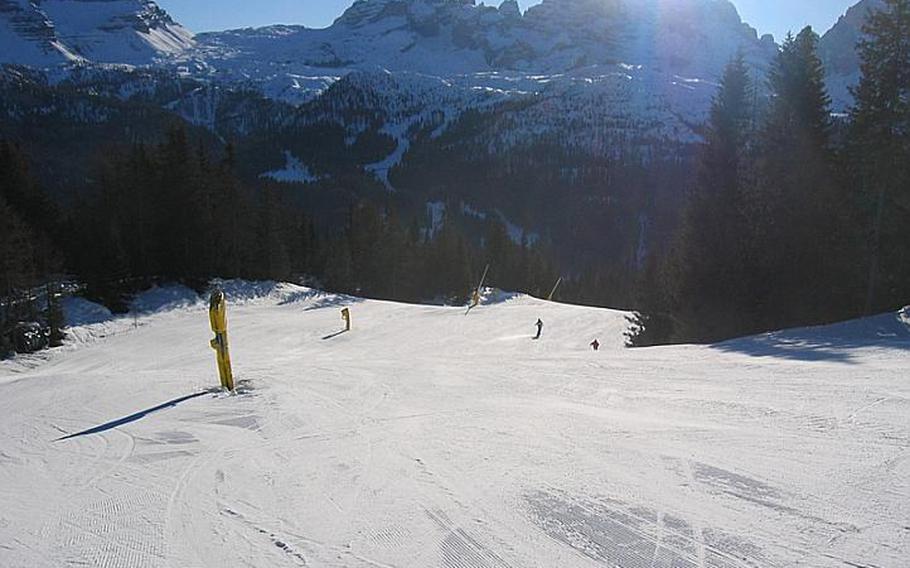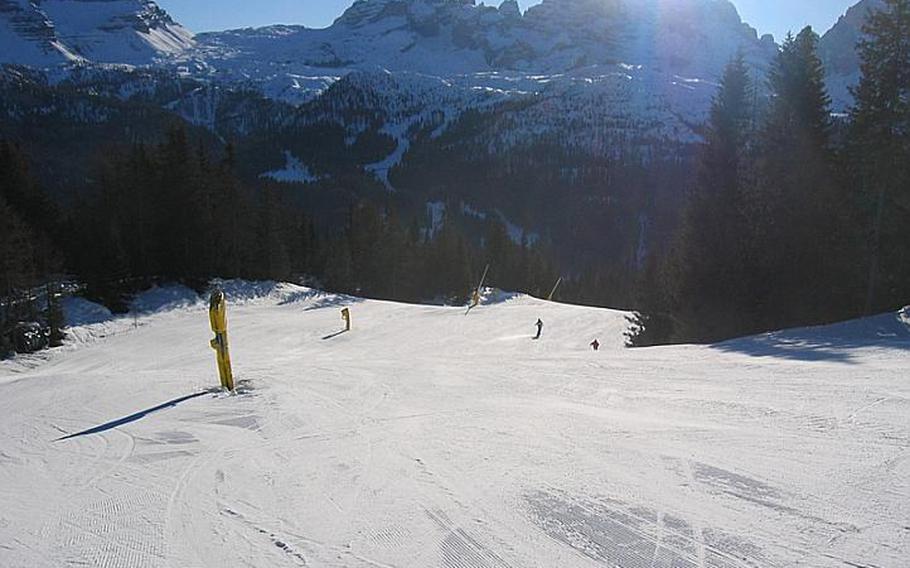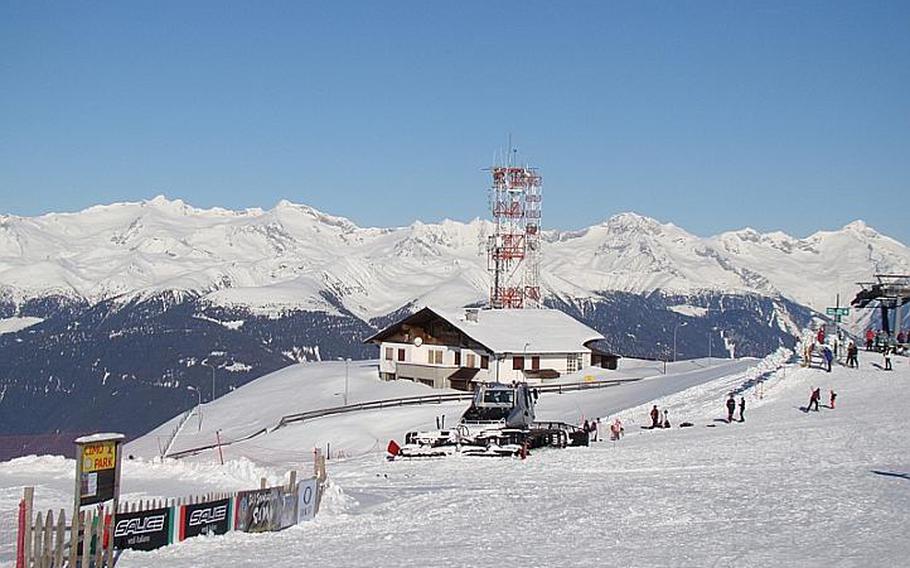 Question: What is one of the few winter activities better than skiing? Answer: Skiing for free. This winter, some of the top ski resorts in Italy are offering specials that come close to just that.
More details on the specials a little later. But first, consider the following: The last school day for Department of Defense Dependents Schools before the winter holiday break is Dec. 17. Many military units will work a reduced manning schedule from Dec. 20 through Jan. 2. Early season specials in Italy are for the period from the resort opening (late November, in most cases) up to Dec. 25.
Those three facts add up to a great opportunity to grab some special prices.
Early-season skiing in Italy has many advantages beyond great prices. The most important is that before Christmas, Italian ski resorts have smaller crowds. This means no waiting in lift lines and fewer worries about too many skiers and snowboarders on the slopes.
If you already have a favorite Italian ski resort, check its website to find what specials are available. For those who don't, here's some information from two of Italy's best ski areas.
• The Dolomiti Super Ski region is made up of 12 ski resorts, 463 lifts, nearly 500 runs, about 730 miles of groomed trails and some of the most magnificent scenery in Europe. The Dolomite Mountains are recognized as a natural wonder on the UNESCO World Heritage List, and the skiing is world-class.
Each of the 12 ski areas has early-season specials. Here are a few examples of what might be the best deals of the year:
• Cortina d'Ampezzo is offering its "Early Snow 4 = 3" special. Any time from opening day until Dec. 23, visitors can book a four-day accommodation with ski pass for the price of three days. That means one day of free skiing and one day in the hotel free. It also offers five days for the price of four, six days for the price of five, and seven or eight days for the price of six (the last one means two days of free skiing and two free nights in the hotel!). If you stay Dec. 22-26, you'll pay for only three nights in the hotel, but the pass is not included.
By the way, Cortina is a stop on this season's Women's Alpine Ski World Cup tour, Jan. 20-23. Come cheer as American Olympic medalists Lindsey Vonn and Julia Mancuso burn up the slopes. Entry to World Cup competition is free — and the crowds are usually very small.
• At the Kronplatz/Plan di Corones resort (where, incidentally, two of the finest expert ski runs in Italy entice skiers), if you book four days, one day will be free, and if you book eight days, two will be free. Kronplatz offers many great discounts for children, too. Children younger than 8 stay for free in their parents' room; children 8-12 pay half-price. Ski rental and lessons are also offered at substantial discounts.
How good is the skiing at Kronplatz? The Italian, Slovenian and Croatian national ski teams all train here.
• At the Civetta resort, children are offered the same great deal: Younger than 8 stay and ski for free; those 8-12 pay half price.
• At the Val Gardena resort, a package for four days' accommodation, a ski pass and equipment rental will cost only the price of three days. World Cup competition runs here Dec. 16-19.
Each of the other Dolomiti Superski resorts is offering similar early-season deals. Check the appropriate website for specifics.
• Madonna di Campiglio is the other great Italian ski area with terrific early-season specials. This ski region is recognized as one of the best in the world, and frequently hosts international races for skiers and snowboarders. With peaks hovering near 10,000 feet and long, spectacular runs facing both east and west, exceptional conditions are almost guaranteed.
This year, if you book seven nights in one of the participating hotels, you will receive a six-day ski pass free. The seven nights must fall between Dec. 18 and 26, a perfect fit for the DODDS holiday and reduced manning schedule.
These offers can be tailored to your budget. Whether you are looking for plush five-star digs or prefer a simple hotel close to the lifts, these offers can be applied to what you are looking for.
Both the Dolomiti Superski and Madonna di Campiglio resorts are snowboard-friendly, to the point of setting up boarder-only areas. If cross country skiing is your passion, you'll find plenty of trails for that, too.
There is a marginal risk of not enough natural snow during early season. But with the great discounts offered, the ability of resorts to make artificial snow, and the gobs of precipitation we've already seen this year, that's probably not an issue.
Jim Sajo is a freelance writer who lives in northern Italy. Visit his website at www.jimsajo.com.
For more information, check these websites: www.kronplatz.com/enwww.cortina.dolomiti.comwww.campiglio.comwww.marmolada.comwww.dolomitisuperski.comwww.skicivetta.comwww.skiworldcup.it
---
---
---
---