Ski 2010: It's time to hit the slopes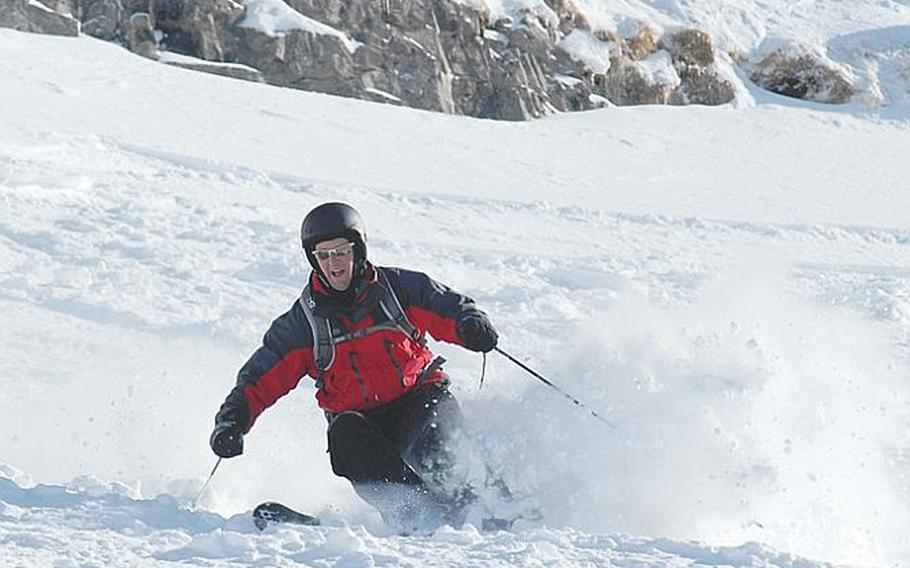 The daylight hours are getting shorter, the morning air is colder and snow is falling on Europe's mountaintops. For skiers and snowboarders, these are signs that it's time to get out the gear and head to the slopes.
In this issue, Stars and Stripes helps you get going by providing useful information and new ideas to make this a good season.
Want to try something different? How about skiing in Morocco (below), where donkeys help you reach the ski areas?
Want to get the whole family involved without going broke? Take a look at early season ski bargains at some of Italy's best resorts on page 15.
Want to pick up pointers from the pros? This year the International Ski Federation's Alpine World Ski Championships comes to Garmisch, Germany, and the Armed Forces Recreation Center in Garmisch is getting ready to join the party. See page 16.
New to the area and looking for someone to show you the ropes? Check out the list of ski clubs and tours offered by Outdoor Recreation offices that go to a variety of ski resorts and tell you how to get the best out of each; page 17.
Finally, wondering whether it's going to be a good year for snow? We've got a forecast on page 15. Well, sort of. Even meteorologists can't say for sure what the future will bring. But as one veteran skier says, regardless of the amount of snow: "Any day on the slopes is a good one."
---
---
---
---