D-II/III softball
Sigonella's dominant run continues
by
Gregory Broome
May 25, 2019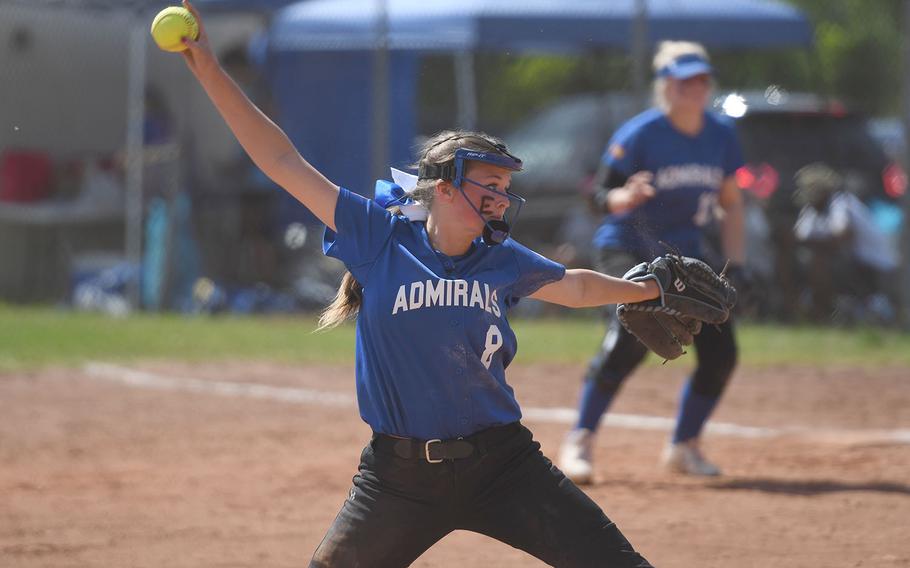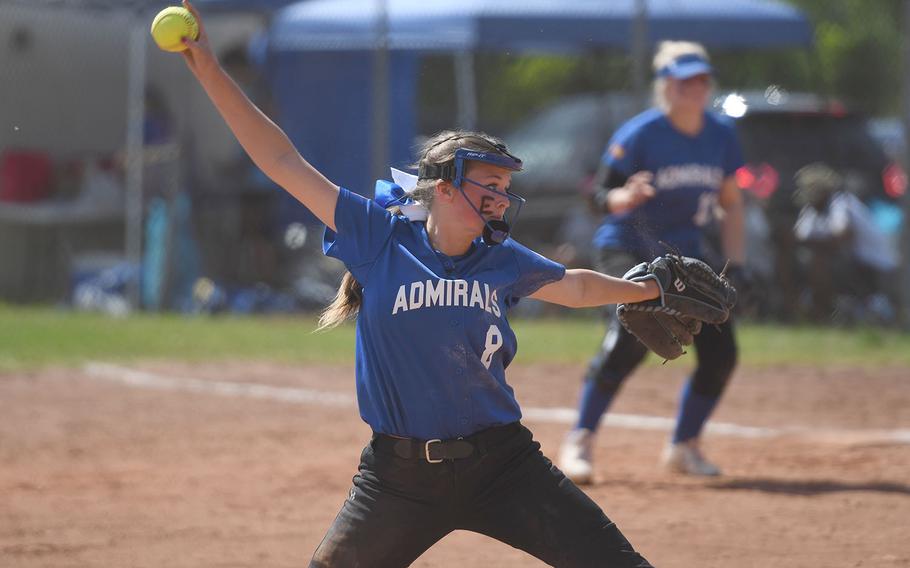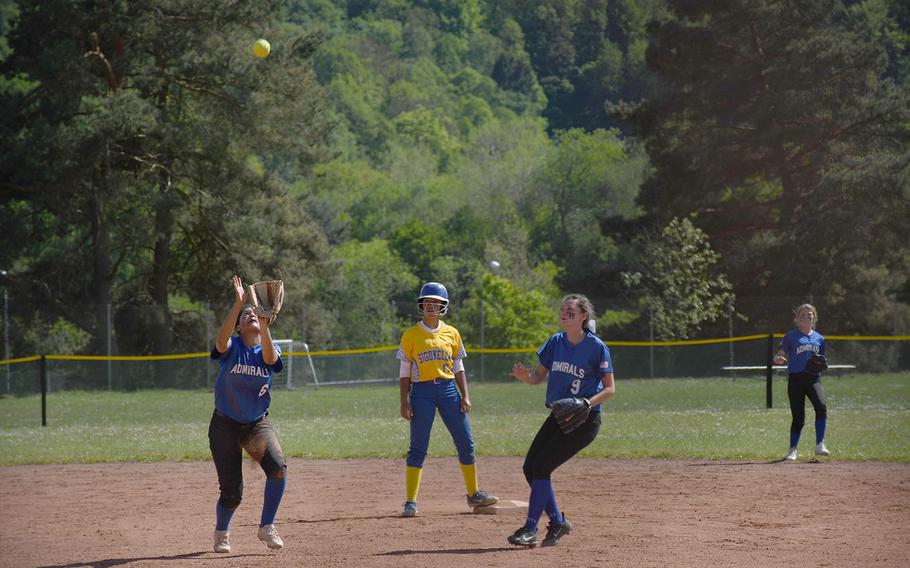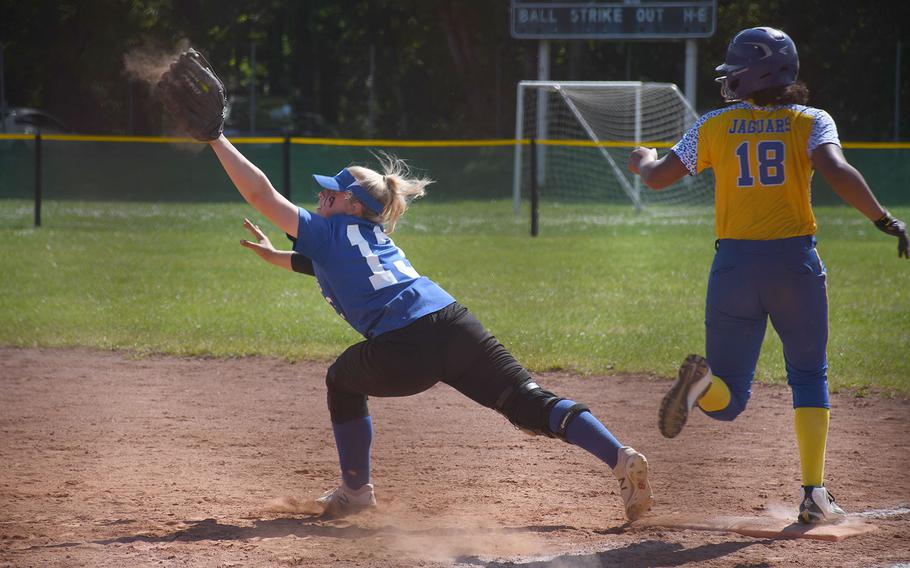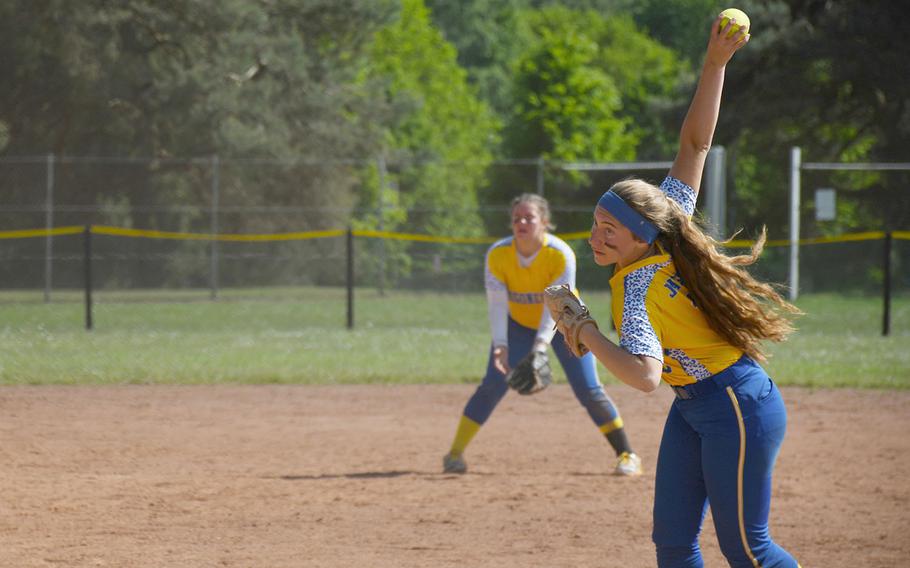 LANDSTUHL, Germany -- The Sigonella Jaguars seized the three-peat they sought on Saturday, routing the Rota Admirals 11-1 for their third consecutive DODEA-Europe Division II/III softball championship.
While title celebrations are beginning to seem routine for the Jaguars, this season's title did not come as easily as it looked, or as easily as the previous year's, sophomore standout Averi Chandler said.
Sigonella entered the 2018 tournament a prohibitive favorite to repeat, a fact that Chandler said made the team "a little bit big-headed."
This year's team faced considerably more adversity, prompting the Jaguars to refocus as they looked to extend their title reign.
"We didn't have an easy season. We lost half of our games," Chandler said. "We came into the tournament not knowing what was going to happen, knowing that we'd have to fight the whole time."
The six-team Division II/III field did its best to put up a fight over five preliminary games, though only Rota managed to throw a real scare into the champs. The Admirals, led by eventual tournament MVP Sydney Carroll, played the Jaguars close before taking an 6-4 loss. Sigonella won its other four games by a combined score of 57-8.
Rota, a semifinalist in 2018, also challenged the Jaguars in two of their meetings in the regular season, falling 8-7 and 10-9 on March 30. Rather than dwell on the difficulties the Admirals could present, however, Sigonella senior Jessica Jacobs said the Jaguars looked to fulfill their own considerable potential.
"This time we put all of our previous games behind us and focused on this one game," Jacobs said. "Gave every play and every pitch our all."
The reward was another on-field celebration, the last for Jacobs after an exceptional Sigonella career across multiple sports.
"It's a good feeling for all of us," Jacobs said. "I know the whole team has worked hard for this all season. I think it's well-deserved."
broome.gregory@stripes.com Twitter: @broomestripes