D-III girls final
Sigonella defends title by downing Ansbach
---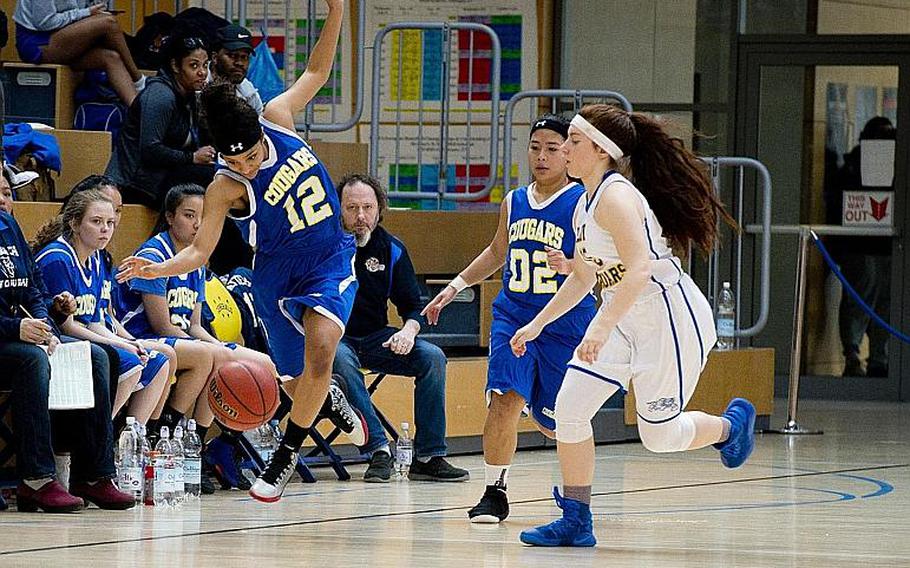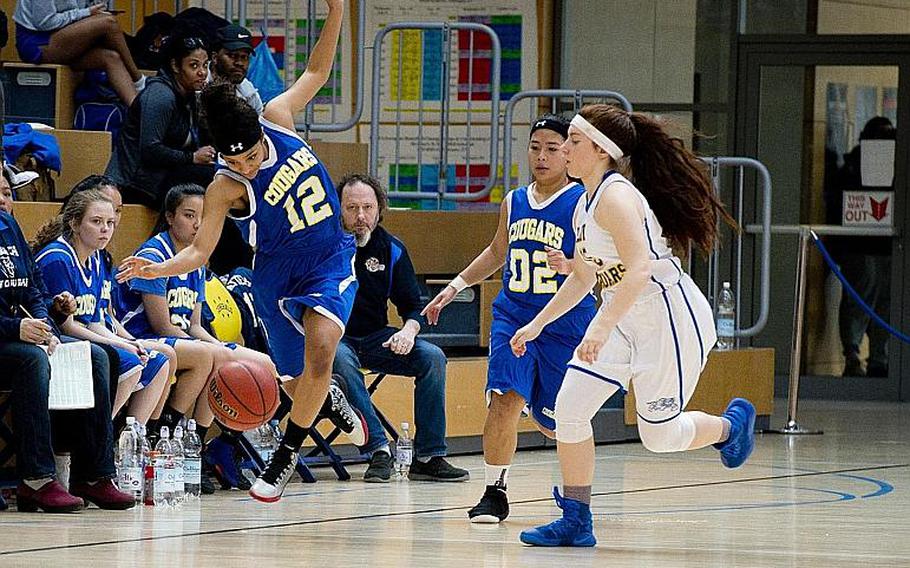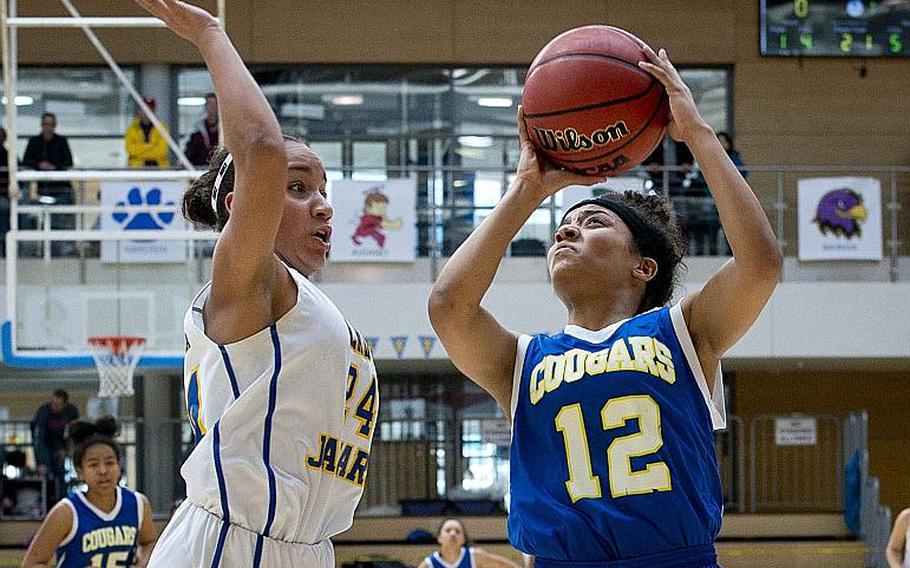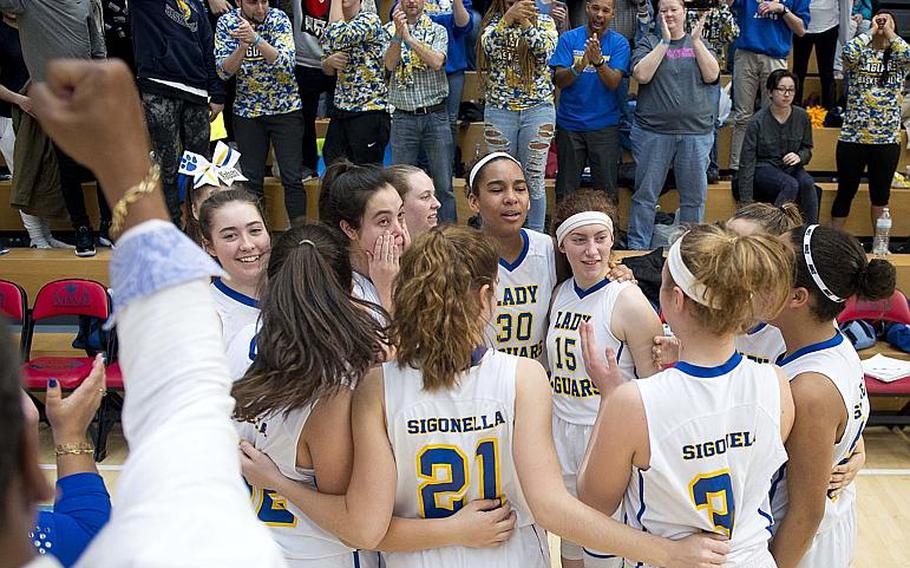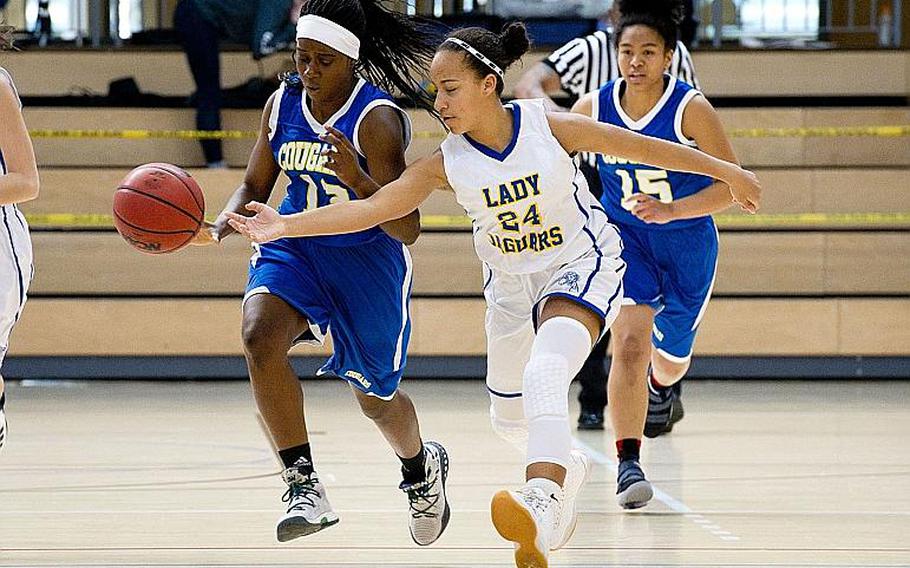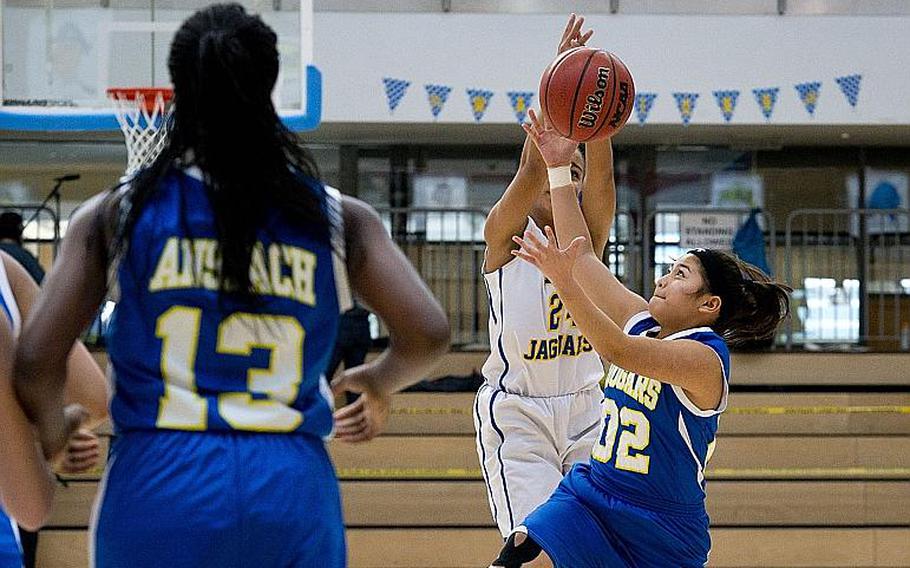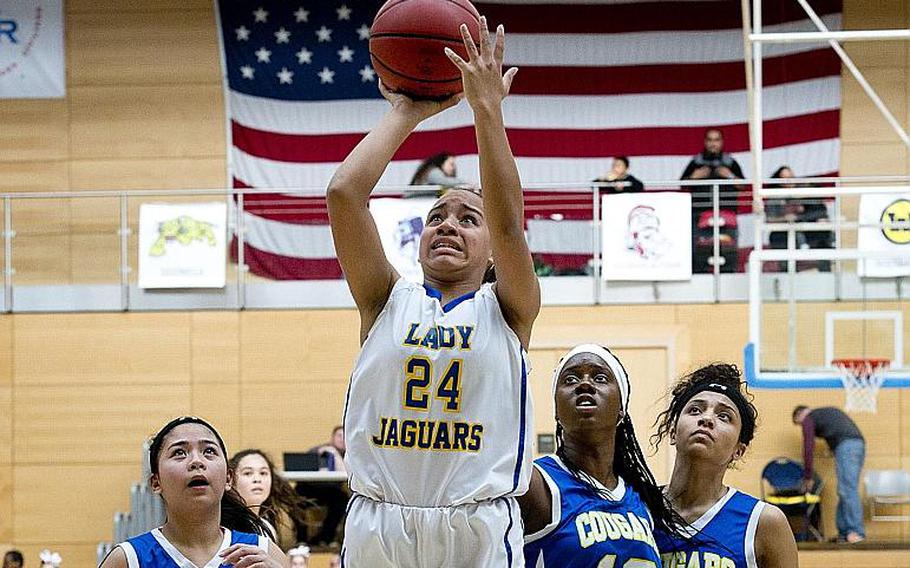 WIESBADEN, Germany -- The Sigonella Jaguars won their second consecutive DODEA-Europe Division III girls basketball championship Saturday at Clay Kaserne Fitness Center, beating the Ansbach Cougars 27-18 and retaining their title at the end of a six-game, four-day odyssey through the small-school bracket.
The game was a rematch of a classic two-overtime battle of two years ago, which Ansbach won 34-30 for the 2015-16 Division III crown. That outcome extended a frustrating string of overtime title-game heartbreaks for the Jaguars, who have now pushed those demons further to the past with an ongoing streak of a more positive nature. Sigonella beat Baumholder 14-11 in last year's divisional championship game.
The Jaguars weren't shy about embracing their status as the division's firmly established standard-bearer.
"The road to a championship leads through Sigoenlla," Sigonella coach Darryl Chandler said. "If you can't get through Sigonella, you can't be a D-III champion."
Senior Kristiana Wyrick, Sigonella's only senior, has experienced both disappointment and triumph in her four-year career with the Jaguars. But the ending was pure jubilation as she was subbed out in the final minutes of Saturday's rout to a rousing ovation from the considerable Jaguar fan base in town for the tournament.
Wyrick said she was determined to prevent another potential title-game letdown like those she'd lived through in the past.
"Come on, let's just make this one easy," Wyrick said. "We were trying to beat them by 20 points."
While the Jaguars didn't reach that margin of victory, the very pursuit of it led the Jaguars to quickly build and capably sustain a comfortable lead.
A deliberately paced Ansbach offense produced a few open looks but couldn't convert them to any points in the first quarter. Spry Sigonella seized the opportunity with eight unanswered points over the first eight minutes, and built its lead to 13-0 before Katelynn Patterson deposited Ansbach's first basket nearly three minutes into the second quarter.
"I just think we really gave it our all," Wyrick said. "We hustled, we were aggressive."
Freshman Averi Chandler scored a game-high 12 points for the Jaguars, including six in the first quarter. Alikah Munson led Ansbach with nine points off of three-pointers in each of the second, third and fourth quarters.
Ansbach returned to the prominence of the small-school title game after an unremarkable 2017 playoff run and a break-even regular-season effort this winter. But the Jaguars represented the Cougars' ceiling throughout; Sigonella beat Ansbach 27-22 in the teams' Jan. 13 regular-season meeting and again on Wednesday in a 29-18 preliminary game.
The outcome brought a decisive end to an evenly-matched tournament that placed the division's six teams in round-robin competition over three days, with the top two advancing straight to Saturday's final. No team survived that unscathed, including the finalists: Sigonella took a 27-25 loss to Hohenfels on Thursday, while Ansbach opened its postseason the same way it ended it - with a loss to the Jaguars.
Twitter: @broomestripes
---
---
---
---