D-III soccer
Sigonella boys go from no wins to finalists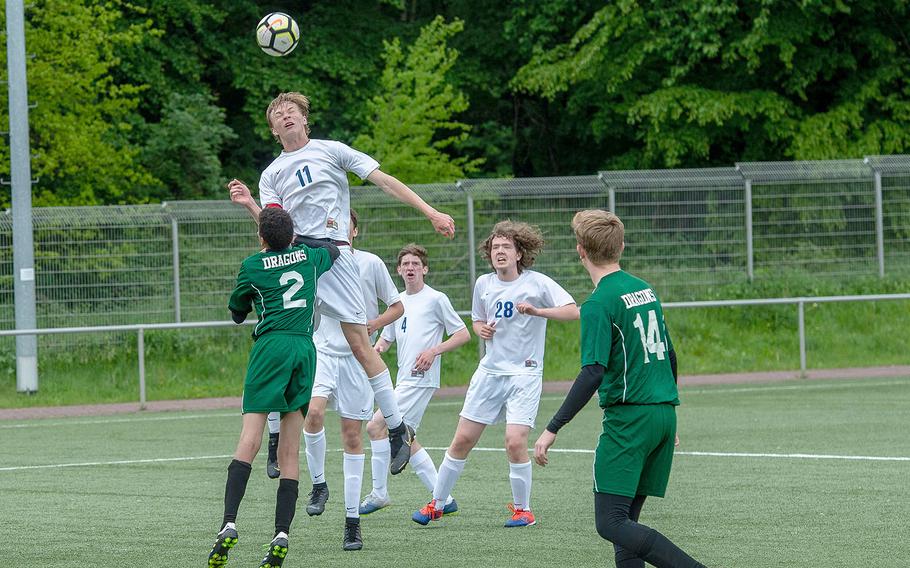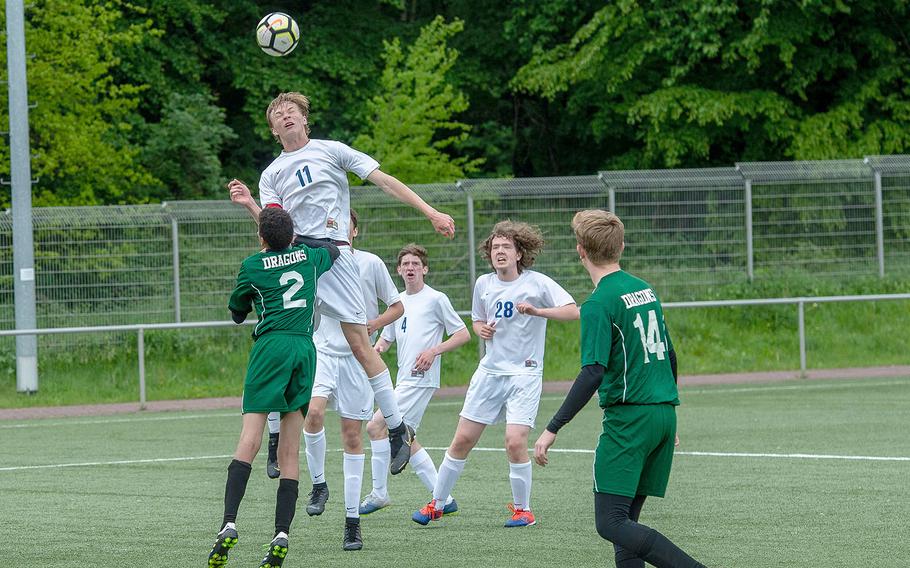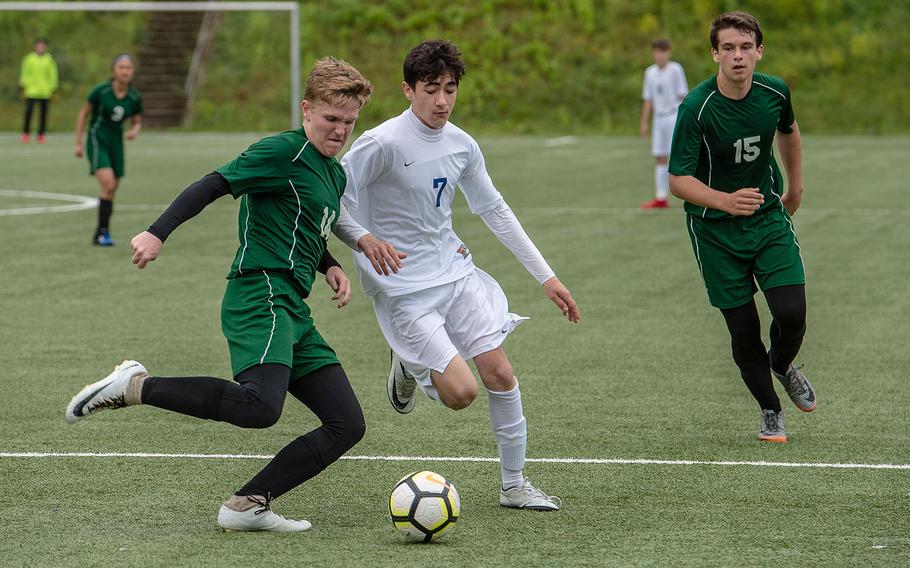 The Sigonella boys soccer team played six times during the regular season and didn't win once.
None of those contests, though, were against schools its size, so the Jaguars were a total unknown entering the season-ending tournament this week.
That's no longer the case, though, after Sigonella dispatched Brussels 5-0 on Wednesday to earn a spot in Thursday's Division III final against Ansbach.
The Jaguars went 5-1 in the first three days of the tournament, which featured the seven entries all playing one another once. Sigonella's only loss was a 1-0 defeat to Hohenfels earlier in the day Wednesday.
Still, a loss to the Brigands could have kept the Jaguars out of the championship game.
Likewise, Ansbach needed a 4-0 victory over the Sentinels in the day's final game to ensure its spot in the final. Both teams had entered the game with 4-1 records. Ansbach's lone loss was to Sigonella (3-1) on Tuesday.
The Cougars also played six times this season and lost only once – to Division I Stuttgart to open the season – and were 4-0 in Division III.
Sigonella and Ansbach are set to take the field at Kaiserslautern Stadium at 11 a.m., following the girls contest between Spangdahlem and Hohenfels. Both of those teams clinched spots in the finals on Tuesday as round-robin play was more limited with only five teams participating.