Far East track
Shot put mark falls on opening day
---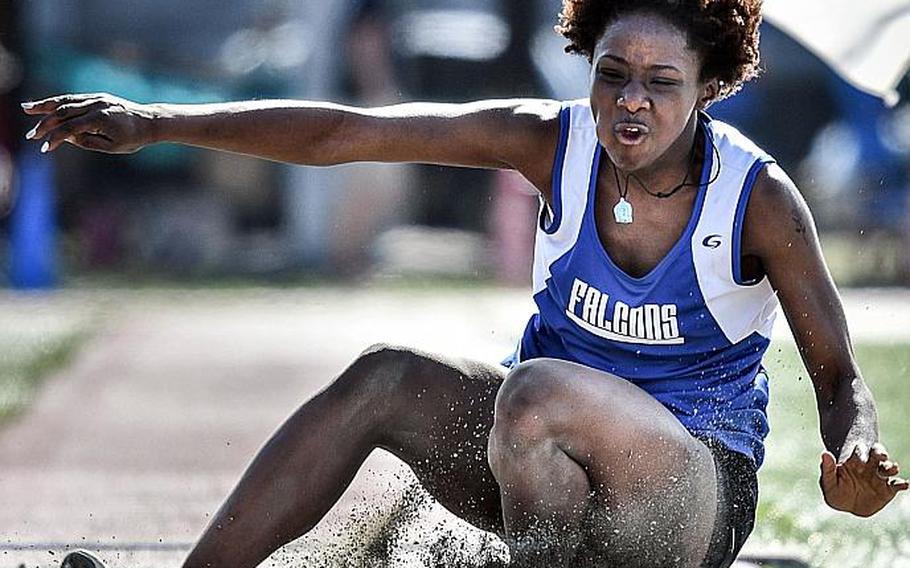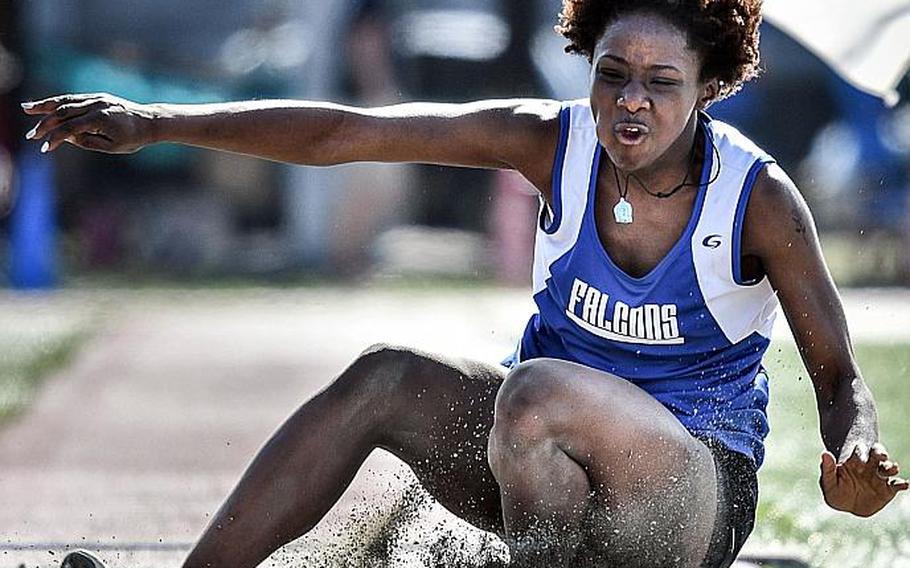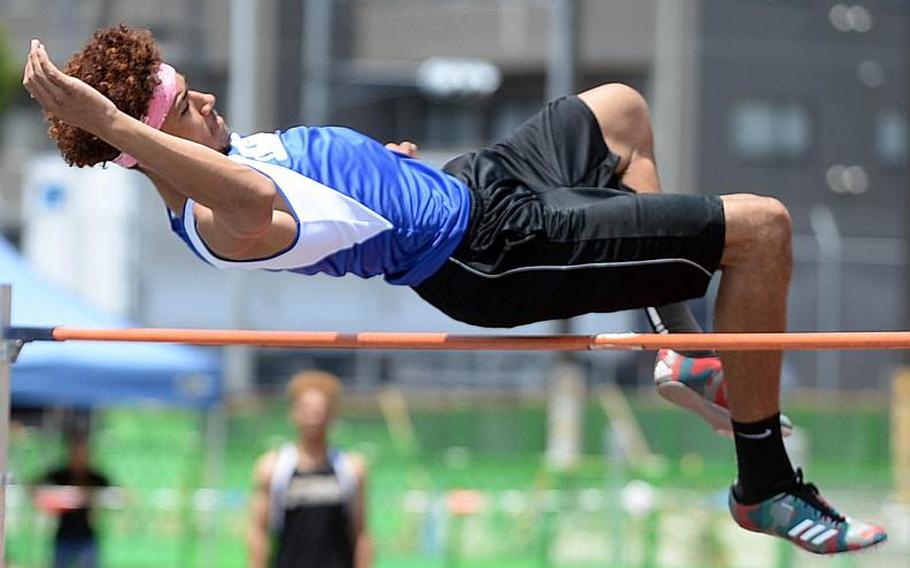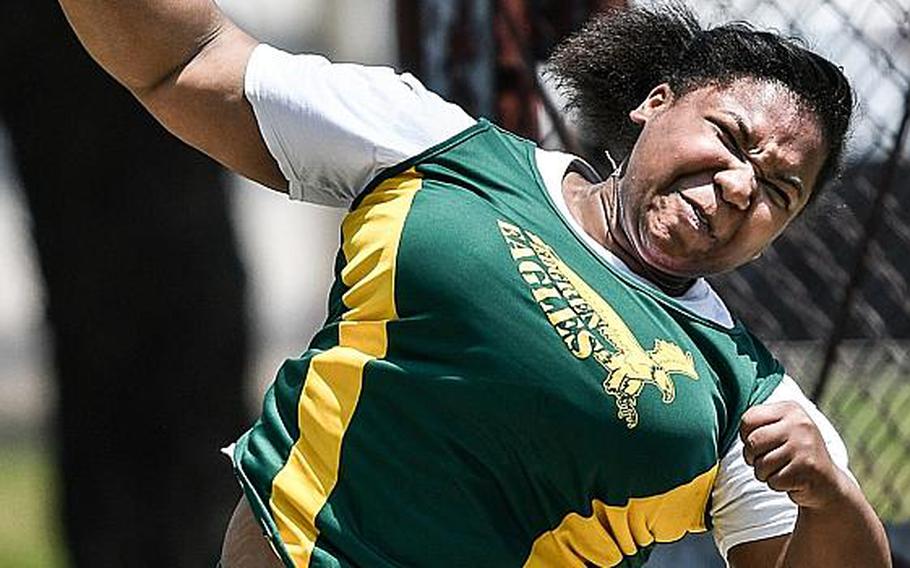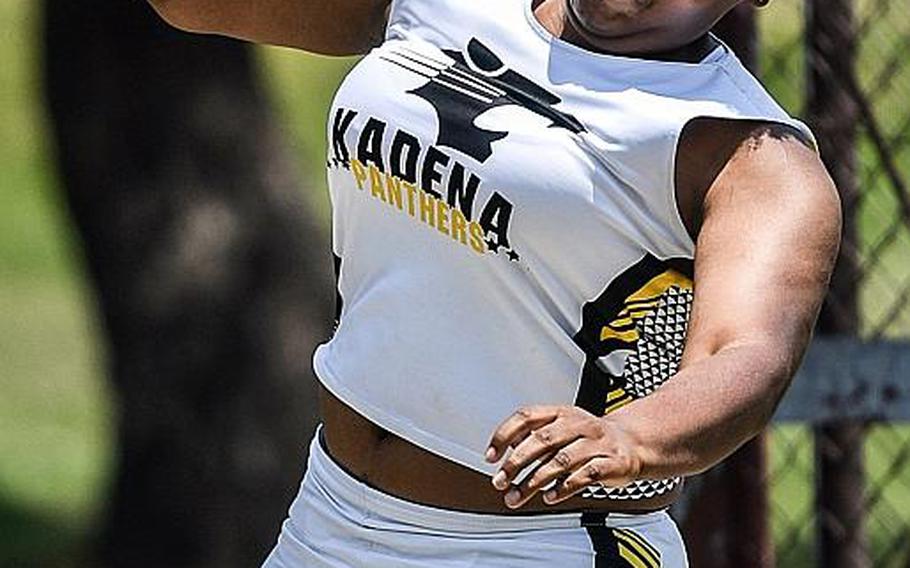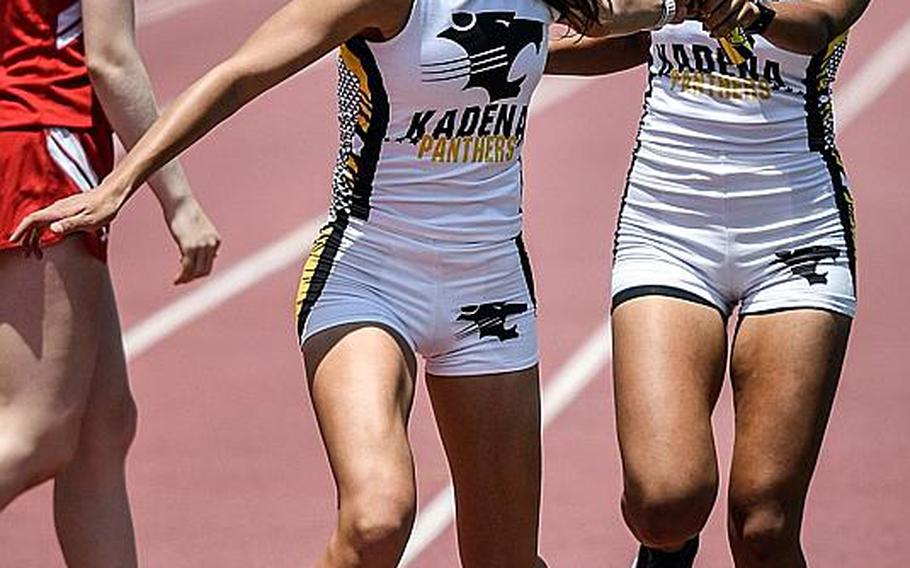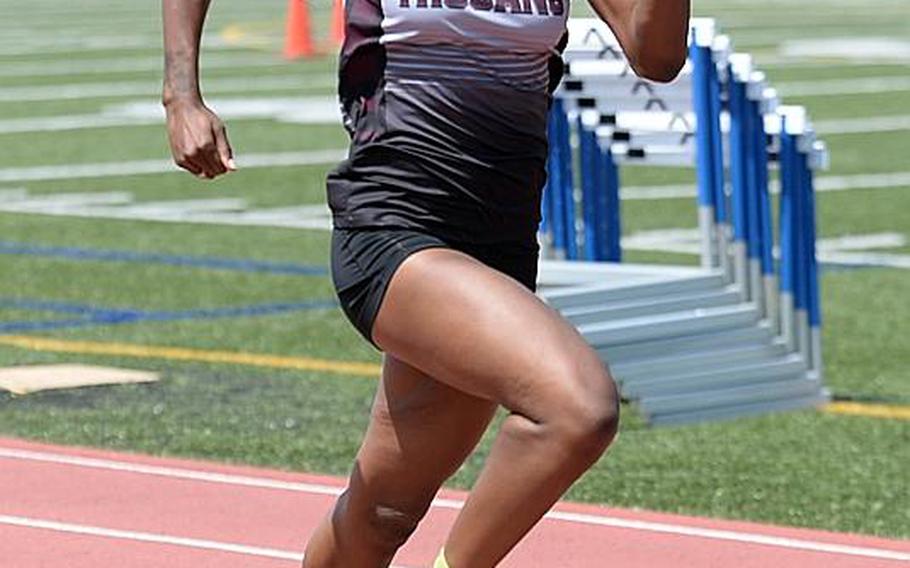 YOKOTA AIR BASE, Japan – Brianna Hunter was worried and frustrated as she approached her third shot-put attempt on Monday's first day of the Far East track and field meet.
The Robert D. Edgren senior exploded onto the Pacific scene with a region record-breaking throw of 12.33 meters on March 25 at Yokota. But she'd only come within a third of a meter of that mark in three meets after that.
Worse, after two attempts Monday (she scratched on the second), Hunter found herself trailing Kadena sophomore Nikeria Albritton, who broke Hunter's record with a throw of 12.45 meters.
Better put this to rest, Hunter said she told herself. She followed with a record-shattering 12.97 on her next-to-last attempt, putting Albritton and the old Pacific Far East meet records well behind her.
"I'm ecstatic," Hunter said after her last high school throw in Edgren green-and-gold. She broke the Far East record of 10.47 meters set three years ago by Nile C. Kinnick's Audri Salter. The previous Pacific mark of 11.02 by Tanna Rivera of George Washington (Guam) stood since 1997.
It was one of four Far East meet records and the lone Pacific record to tumble on the first day of the two-day meet. But Hunter confessed to worry that her record throw might never come.
"It was crazy. Honestly, I felt like I was going to pass out if I didn't throw farther than I had" in March, said Hunter, adding that she practiced hard the last two weeks between the last regular-season meet and Far East. "I'm happy," she said.
While Hunter said she was well aware of the distances at stake with her throws, Seoul American junior Alyse Neal said she had no idea she'd broken the Far East meet long-jump record with a leap of 5.30 on her second attempt.
"I didn't know it was that low," Neal said of the old mark she eclipsed, 4.95 meters set in 2014 by American School In Japan's Liz Thornton. Her 5.30 was .12 meters short of the Pacific record, set by two Southeast Asian international-school athletes, in 2006 and 2010.
"I love her; she's an awesome competitor," Falcons coach Shawen Smith said of Neal.
On the track, two Far East relay records fell, one by Zama in the 400-meter relay qualifying and the other by Kadena in the 3,200 relay final.
Panthers seniors Wren Renquist and Sierra Fitzgerald, junior Mayumi Webb and sophomore Lydia Bills clocked 10:01.84 in the 3,200 relay, eclipsing ASIJ's mark of 10:02.21 set in 2014.
"We're very excited," Renquist said. "It's what we've been working for all season long."
"They ran the best they've run all season. You can't be more proud than that," Panthers coach Maureen Taylor said.
The feat surprised Bills, who came to Far East with a head cold. "I'm really happy for my team," Bills said. "We got together, did what we expected and we executed."
Zama's meet-record feat in 400-relay qualifying came six days after Trojans seniors Tasia Nelson and Ti'Ara Carroll, junior Faith Bryant and freshman Gwen Andersen topped what was both the old Far East meet and Pacific record, 49.17, set by Kadena in 2012.
The Trojans foursome ran 48.54 in last Tuesday's Kanto Plain finals, then on Monday they were timed in 48.74, securing the top seed in Tuesday's Division II 400-relay final.
"Tomorrow definitely," Carroll said of Zama's chances of eclipsing their Pacific record in Tuesday's final.
The Far East meet concludes Tuesday with boys shot put and long jump, girls high jump and discus and running events in both Divisions I and II.
Twitter: @ornauer_stripes
---
---
---
---