DI boys final
Shortest Falcon helps team stand tall
---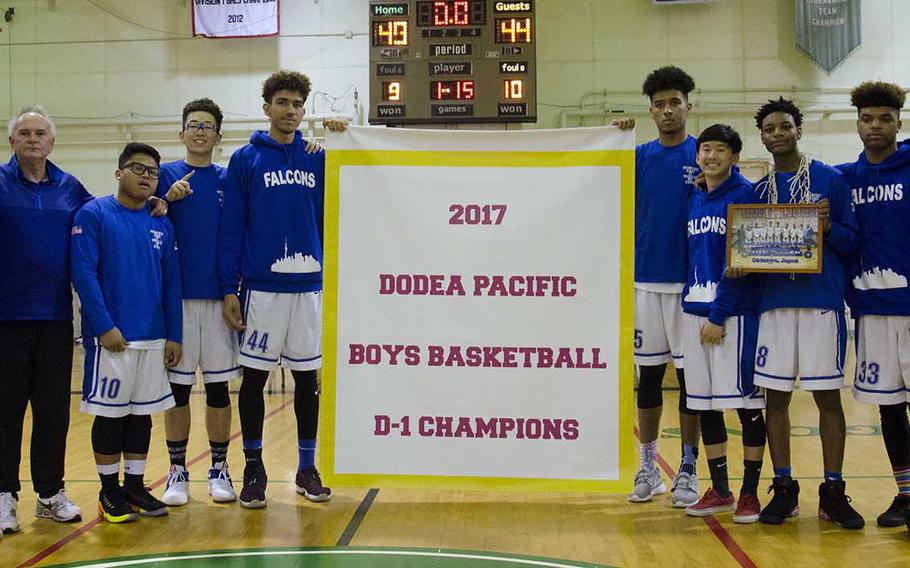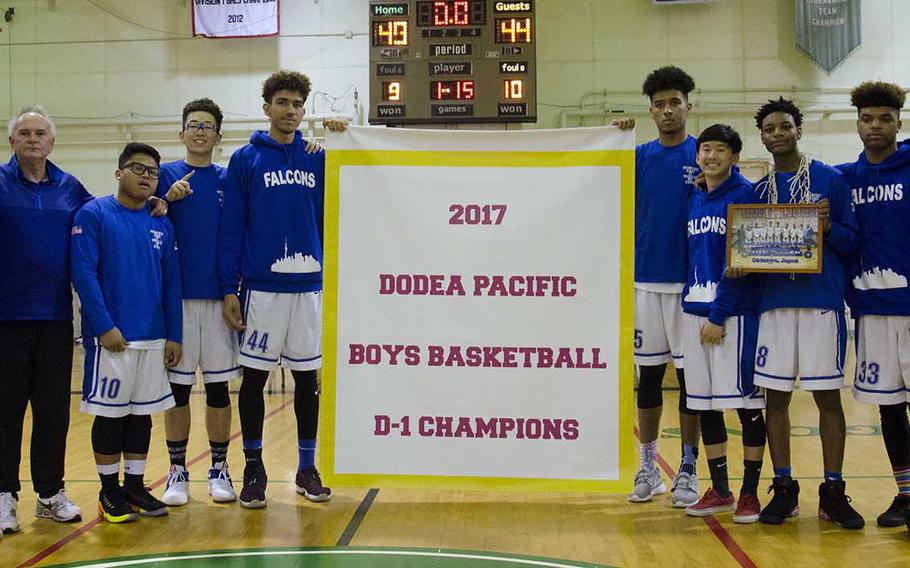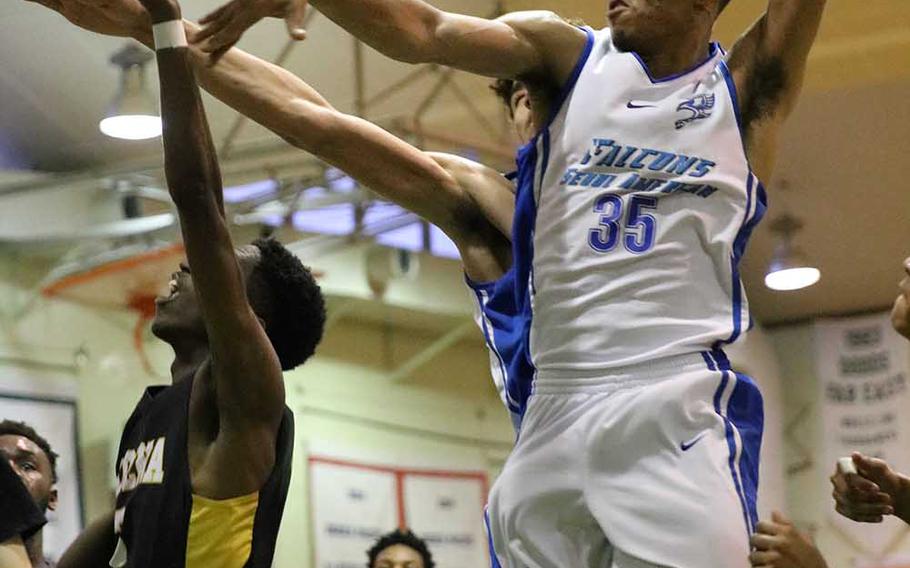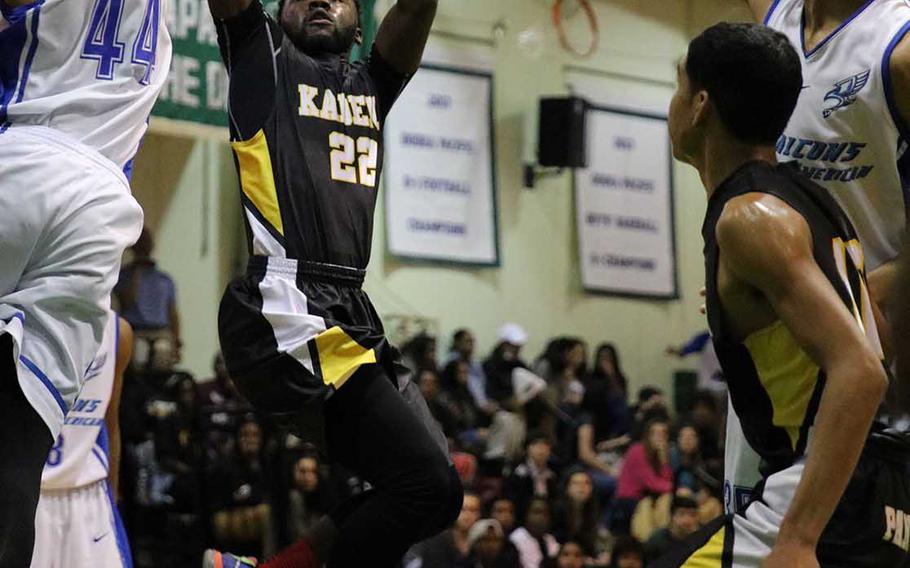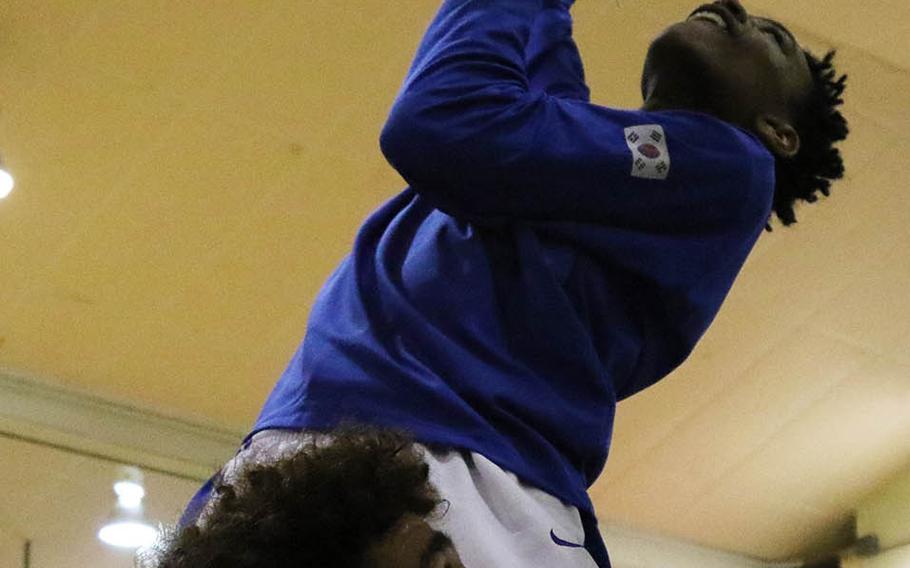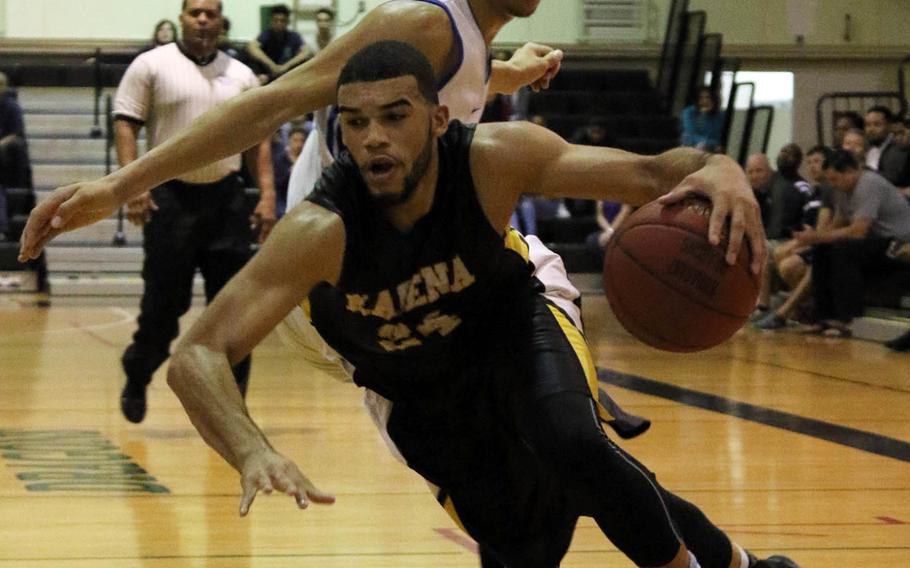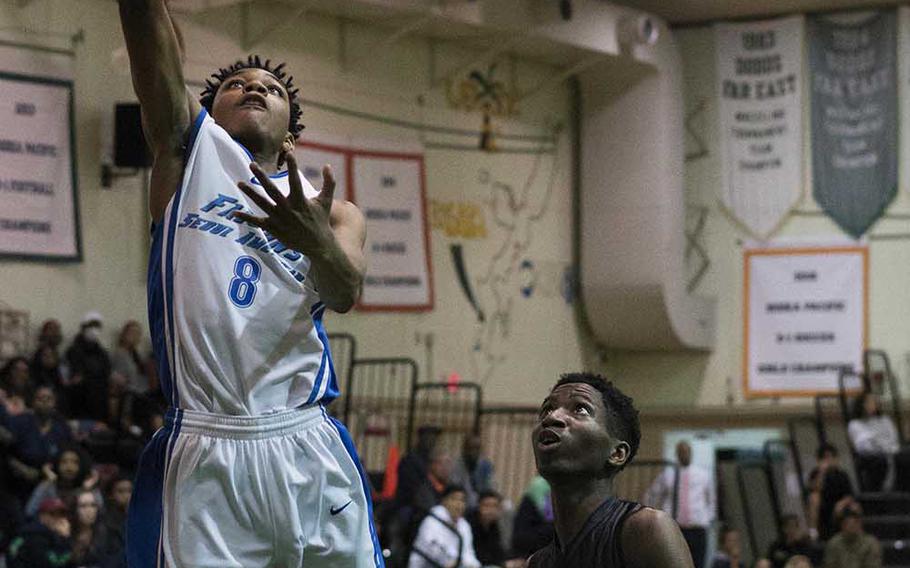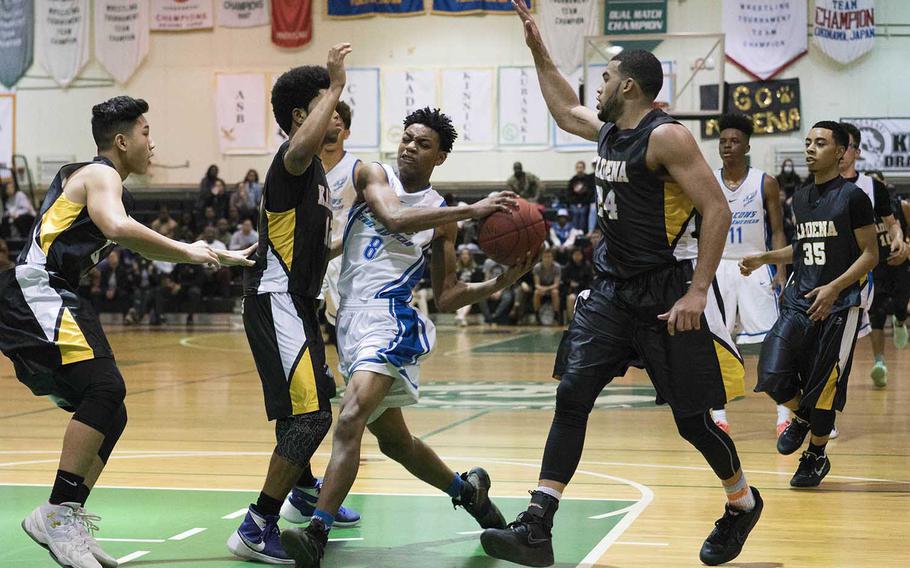 CAMP FOSTER, Okinawa – On a team where tall players headlined this season, the biggest game came down to a most crucial shot by Seoul American's smallest player.
Ken Paclipan, a 5-foot-5 senior reserve guard, hit a clutch three-pointer from the right wing with 2 minutes, 32 seconds left to make it a three-possession game and the Falcons held on to beat Kadena 49-44 in Thursday's Far East Boys Division I Basketball Tournament final, ending a nine-season title drought.
"I felt like the shot would go in" after he released it, Paclipan said. He had entered the game about a minute before, replacing senior post player Sam Broach. "It was a big shot for me."
"It was the biggest shot of his career. Big time," coach Steve Boyd said of the only basket Paclipan had. "Ken's been struggling (but) that three-pointer from that spot is his specialty."
That specialty helped give the Falcons their fourth Far East title on Boyd's watch, but his first in nearly a decade. He captured D-I titles in 2003, 2004 and 2008, all in Falcon Gym.
"I can win on the road," Boyd said jokingly, adding more seriously, "I really did need this. It solidifies things for me. I'm seriously considering (stepping down) at my age (63), if I decide to go out, I can go out now as a champion."
Both Boyd and Kadena coach Robert Bliss – who was looking to end a seven-season drought – planned to neutralize each other's star players from the start. Kadena crashed down inside on Seoul's Metcalf brothers, while Boyd countered by neutralizing Kadena's athletic guard Justin Wilson.
They succeeded to a point. Wilson was held scoreless in the first half, didn't get his lone field goal until the fourth period and finished with just six points.
"Justin's the key to our offense, and we couldn't get him going," Bliss said. "They had a good game plan. It was a great defensive battle. That's (Seoul) a helluva team."
Meanwhile, Seoul's 6-foot-7 sophomore Quintin Metcalf, averaging 29.2 points and 17.2 boards per game, and his 6-6 senior brother DeAndre (12.8, 10.3) were each held to 12 points.
"Credit Bliss, he had a good game plan," Boyd said. "We had no room to operate, so I had to put DeAndre on the wing. He's a good passer. Their No. 24 (Wilson) is deadly and No. 3 (K.J. Caver) is a helluva player." Caver finished with 12 points.
Paclipan's shot could not have come at a better time for the Falcons, who led 23-12 with 4:07 left in the second quarter, only to see it cut to three points, 37-34 with 5:50 left in the third. Worse, Quintin Metcalf was on the bench with four fouls.
After Paclipan's shot, DeAndre Metcalf hit a shot in the lane, forcing Kadena to call timeout with 2:01 left. Down the stretch, Kadena's Jahron Mitchell fouled out with 10 points. Kadena was still within striking distance, but Joshua Nix's steal with 5.2 seconds left sealed it.
Nix finished with 12 points, Quintin Metcalf with 12 rebounds and DeAndre Metcalf with nine. Each of the Metcalfs had three blocked shots.
Twitter: @ornauer_stripes
---
---
---
---