Girls basketball roundup
SHAPE wins twice to stay unbeaten
---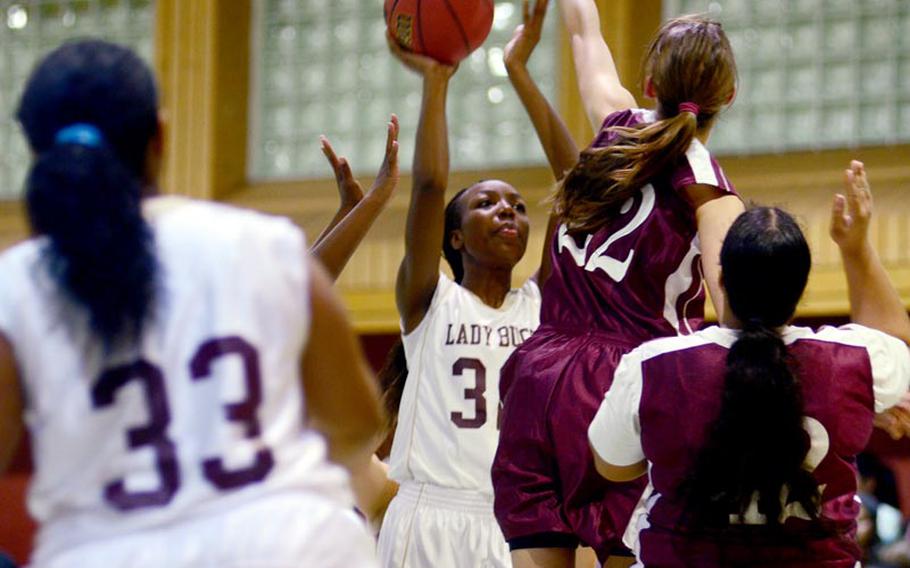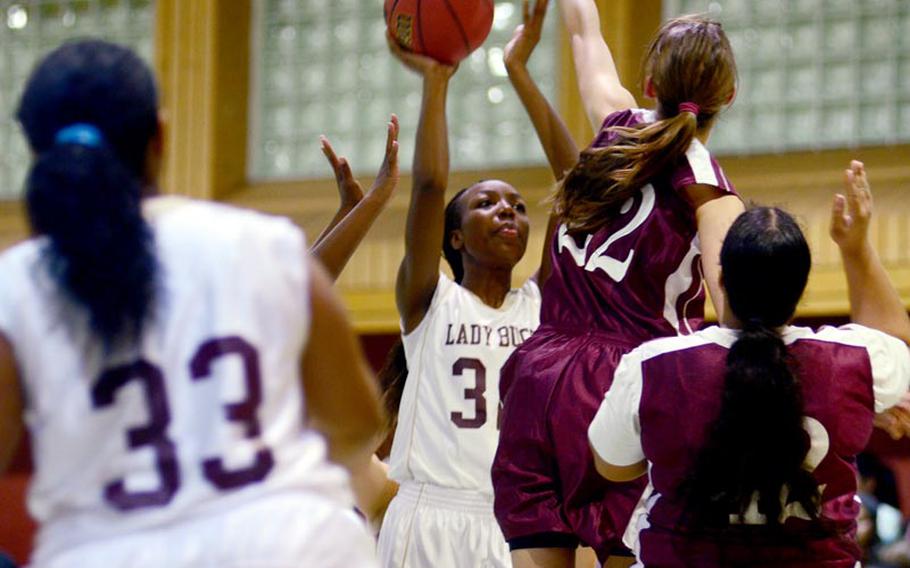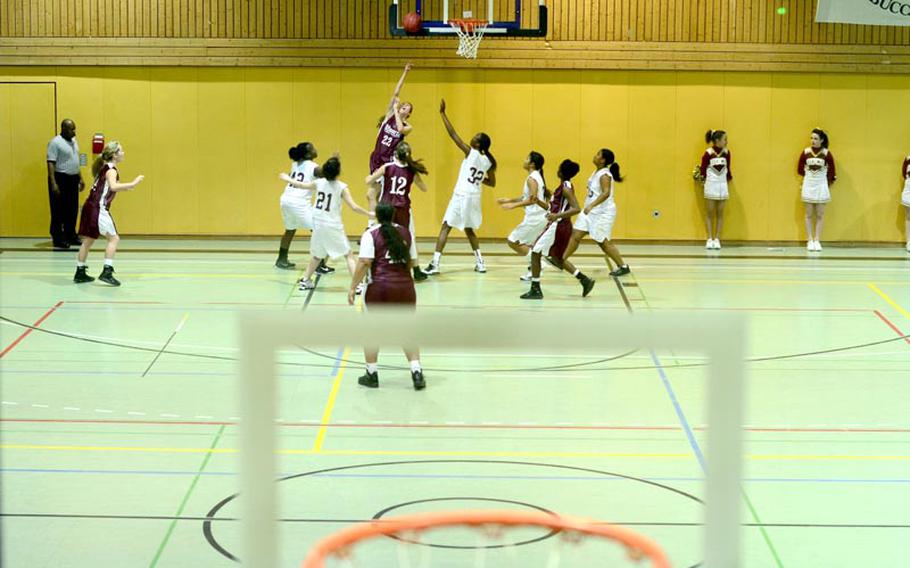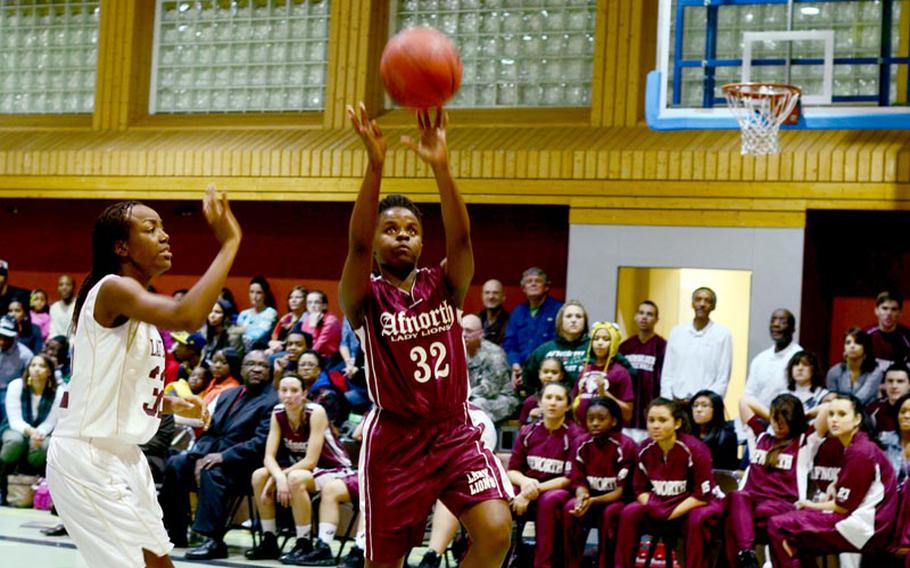 Eugenia Rhett handled the scoring, and teammates Teresa Muldoon and Paris Johnson dealt with the rest of the details Friday and Saturday as the unbeaten SHAPE Lady Spartans swept the visiting Bitburg Lady Barons 41-31 and 35-20 in a non-regional match-up between Division II schools.
Rhett, a 5-foot-1 sophomore, scored 27 points on Friday and 14 more on Saturday to lift SHAPE to a 6-0 season record. Friday, she supplemented her five 3-point baskets by handing out six assists; Saturday, she posted six steals, three assists and for good measure blocked three shots.
Muldoon and Johnson, meanwhile, were taking care of the boards. The duo grabbed nine each on Friday and broke into double-digits on Saturday with Muldoon yanking down a game-high 14 and Johnson 10. Their teammate Liz Burden snared 13 rebounds on Saturday to raise her two-day total to 20.
When they weren't clearing the boards, Muldoon and Johnson were providing SHAPE with possessions via the steal on Saturday. Muldoon, who blocked six shots on Saturday, swiped the ball seven times; Johnson pulled off five swipes.
SHAPE next plays a home-and-home against International School of Brussels on Jan. 20-21.
Bitburg, which got a team-high 12 points each day from Brianna Lackey, fell to 0-4 overall going into a Region II home-and-home against Wiesbaden on Friday and Saturday.
In other girls' games of note on resumption weekend:
AFNORTH 43, Baumholder 29: Saturday at Baumholder, Jasmine Doll poured in 21 points, and Sara Sawyer posted a 12-point, 11-rebound double-double to pace the Lady Lions to a non-regional sweep.
AFNORTH (4-1), which led just 17-14 at halftime against winless Baumholder (0-6), trailed by five points at the end of three quarters. Then, however, two Lady Bucs fouled out, and 17 points and 11 rebounds by Dionna Marcus couldn't close the deal.
Wiesbaden 35, Bamberg 27: Saturday at Wiesbaden, the Lady Warriors took a 17-9 halftime lead and stayed in front the rest of the way.
Bamberg's Tiana Bowen and Wiesbaden's Phylecia Fabulas each scored 10 points to tie for game honors.
Wiesbaden improved to 3-1 with the victory over their guests from Division III; Bamberg fell to 1-4.
---
---
---
---