SHAPE boys win 2nd Div. II soccer crown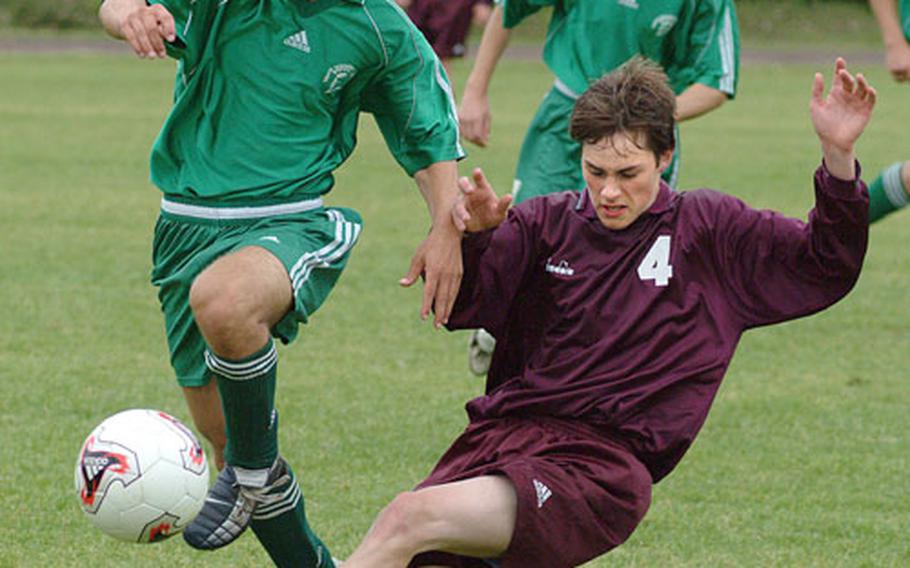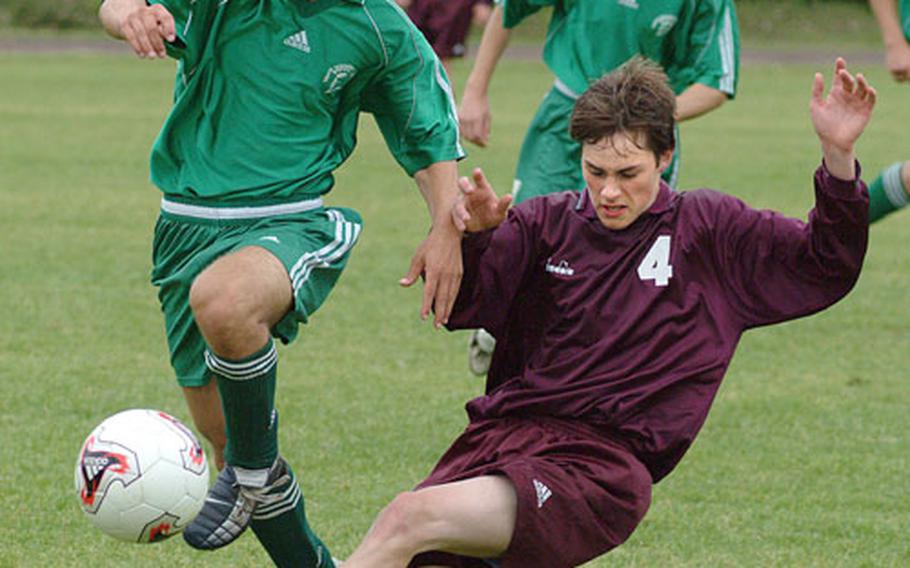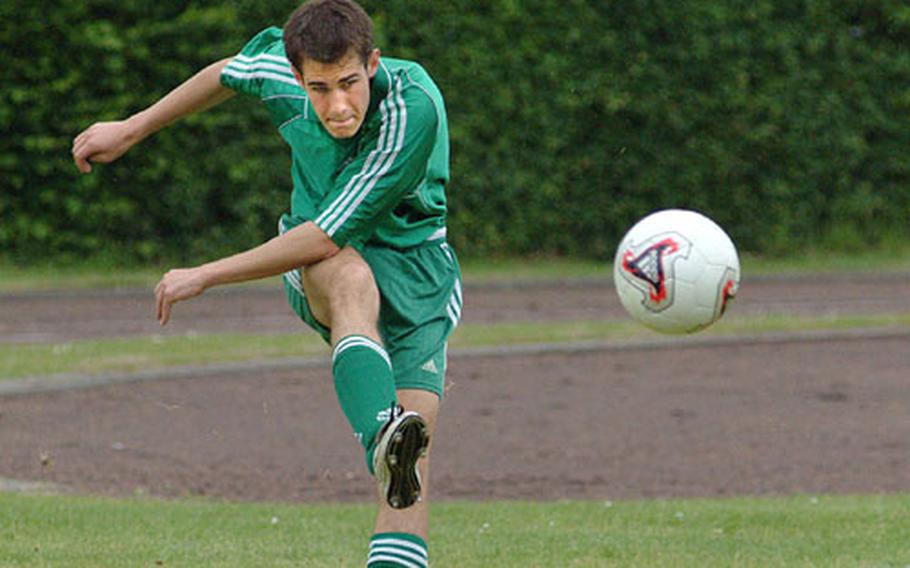 SHAPE got two goals from Max Dendal in a 4-2 victory over Vilseck in the boys Division II soccer championship at the AFNORTH field in Brunssum, Netherlands.
It was the second straight championship for the Spartans, who defeated Hanau in a shootout in last year's final.
Fernando Labandeira and Oeystein Skotheim also scored for the Spartans. Rafael Martin has two assists and Dendal added another for the victors.
Vilseck, which trailed 3-2 at hafltime, got goals from Paul Tooms and John Reilly. Wally Gaffney, Steven Tracy and Chris Lamp recorded assists.
Shape goalkeeper Even Fillman ended with eight saves, while Vilseck netminder Kevin Pollock turned back 18 shots.
Vilseck made it to the championship game after entering the tournament with a 1-3-1 record.