D-III European soccer
Several teams in the hunt for a title
---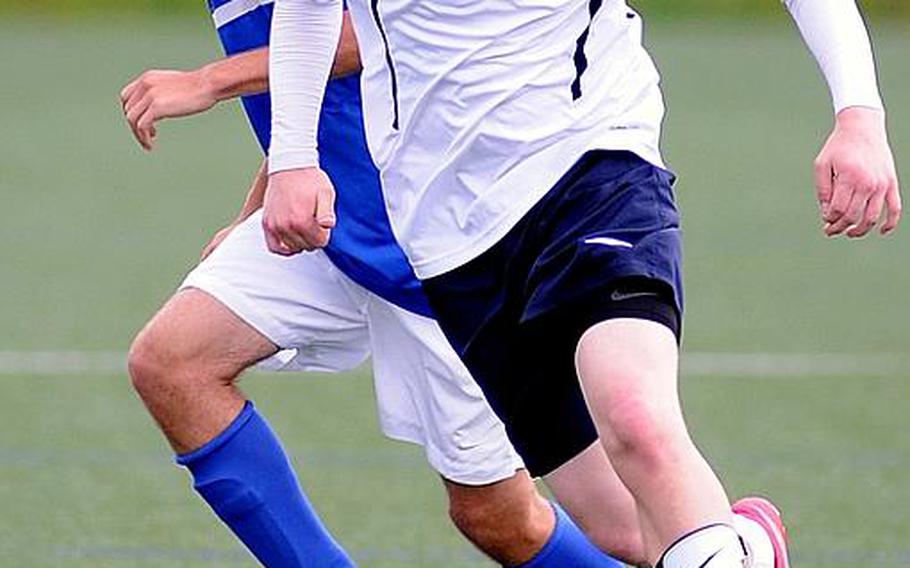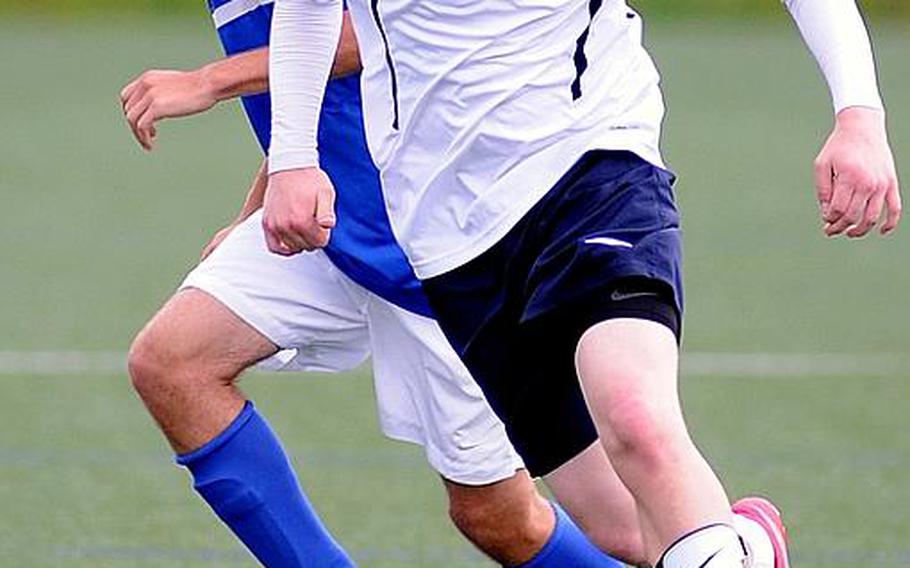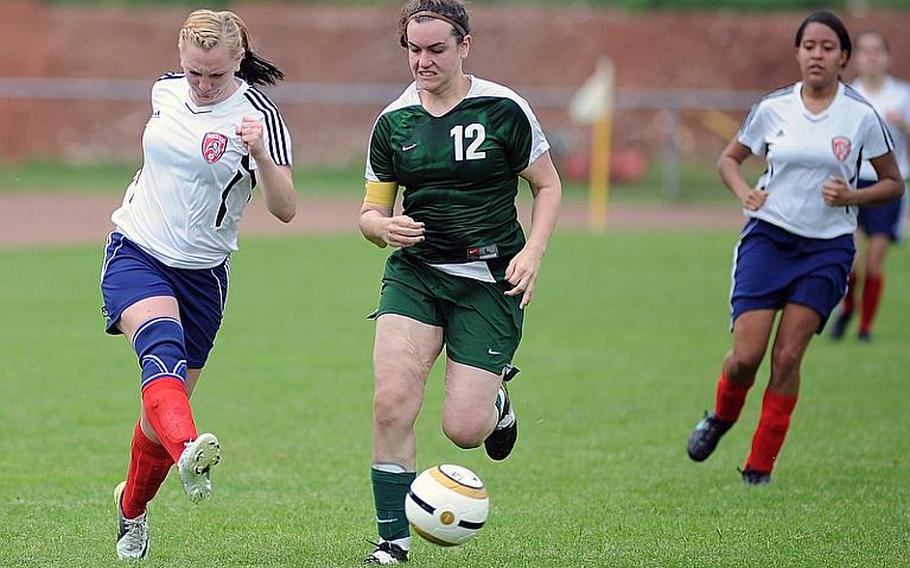 LANDSTUHL, Germany - One thing was for certain coming into Monday's opening games of the Division III DODDS-Europe soccer championships. The field's wide open.
After the final whistle blew on Monday, a day that featured eight D-III boys games and three small-school girls games, it was clear that several teams have a shot at the title.
The 10 boys teams have a pool-play-with-crossover semifinals format and the six girls squads play a round-robin during the first three days of competition.
In boy's action Monday, it was the Menwith Hill Mustangs playing the role of Cardiac Kids, as they were involved in two of the more exciting matchups of the day.
In the morning's first game, sixth-seeded Menwith Hill rode a hat trick by junior striker Schuyler Backlar to outlast Incirlik, seeded seventh.
"You guys have got to play with urgency here," Incirlik coach Chris Anderson barked to his squad from the sidelines after falling behind 2-0.
Incirlik junior sweeper Aaron Whitaker answered his coach's plea by evening up the score with two goals.
That's when Backlar took a cross and powered it into the goal for the game winner.
"In practice, I miss that shot so many times over the bar," Backlar said after the contest, already thinking ahead to his squad's next matchup against third-seeded Brussels, a team that bested the Mustangs 2-0 earlier this month.
Monday's rematch featured highlight worthy plays on offense and defense from both sides, but each team's defenses stepped up the pressure and kept the scoreboard empty.
"I think we're happy with it," said Brussels junior keeper Danny Helbling about the 0-0 tie. "We gave the huge crowd here today a great show."
Defending boys champion Sigonella, this year seeded second, looked prime to repeat on Monday, as they downed Bamberg by a score of 5-1.
Sophomore Alessandro Thomas, who scored three goals on the day, said the Jaguars key to victory was getting a lot of shots off.
Top-seeded Alconbury made quick work of the overmatched but scrappy Lajes team, earning a 6-0 victory in the Dragons' only game of the day.
In girls action, the seeding held true as the top three seeds each came away with a shutout victory over their opponent.
Defending champion Rota, seeded third this year, opened up its quest for a fourth consecutive title by downing fourth-seeded Sigonella 1-0.
After dominating possession and shots on goal throughout the game, the Admirals couldn't squeeze the ball into the net until senior Gabriela Rivera was in perfect position to knock in a bobbled ball by Sigonella freshman goalie Rachel Vosler.
"I thought it was too perfect an opportunity," Rivera said. "I had to tell myself to calm down."
Top-seed Brussels used a three goal performance by senior Alexandra McVicker to blank Ankara, 3-0.
"It was really good to get this off our chest," McVicker said about the first game of the championships.
The first girls game of the day featured second seed Menwith Hill, which defeated Alconbury, 2-0. The game was scoreless at half, but Menwith Hill was able to get the bounces going its way in the second half.
D-III action resumes Tuesday in Landstuhl.
---
---
---
---