DODDS-Pacific wrestling
Several teams hope to avert St. Mary's three-peat
by
Dave Ornauer
November 30, 2012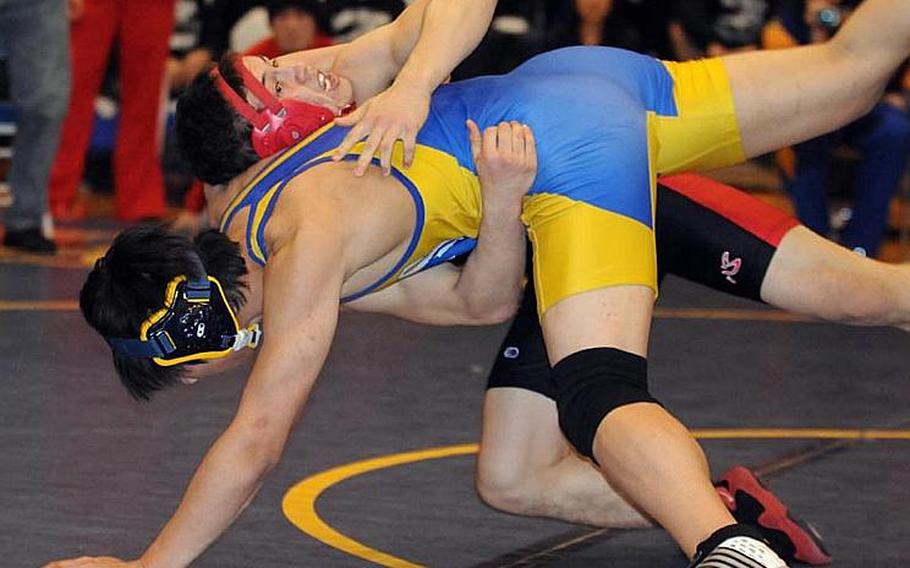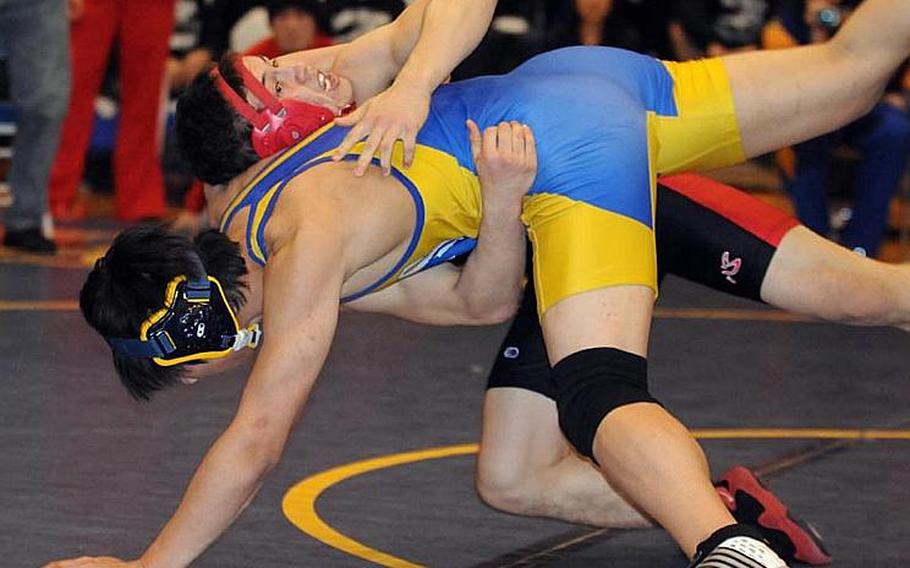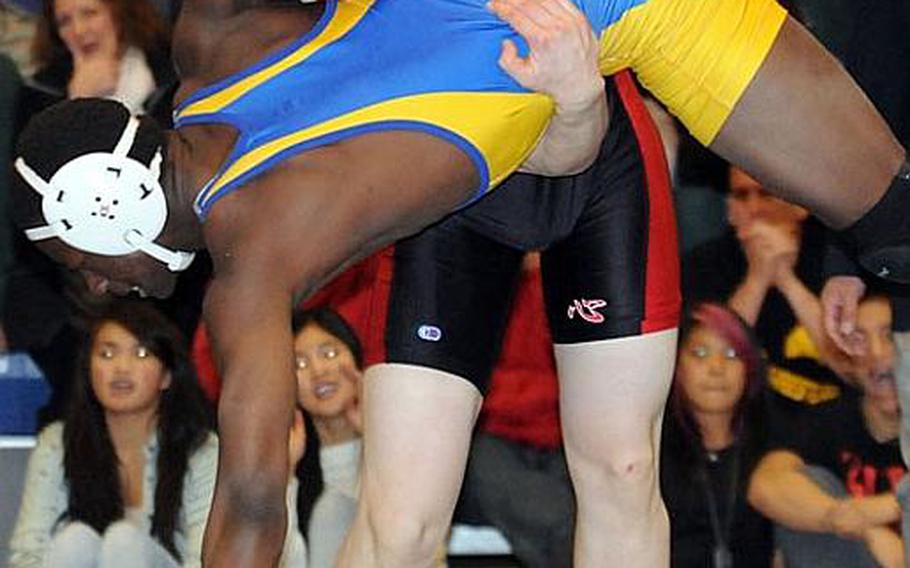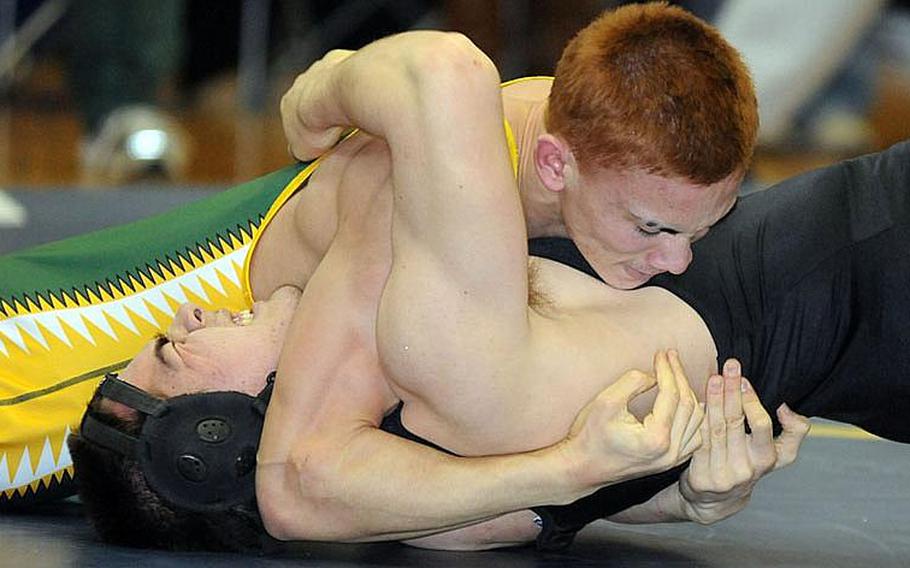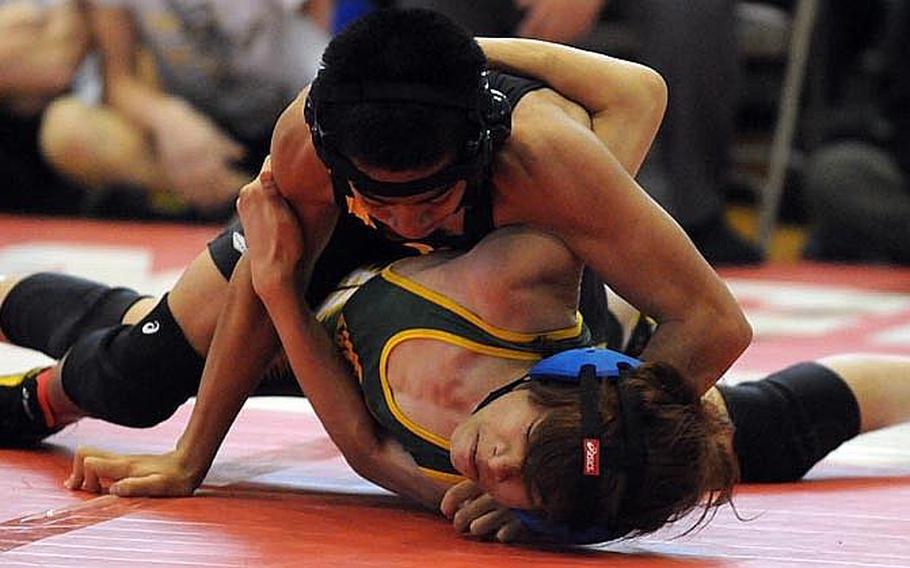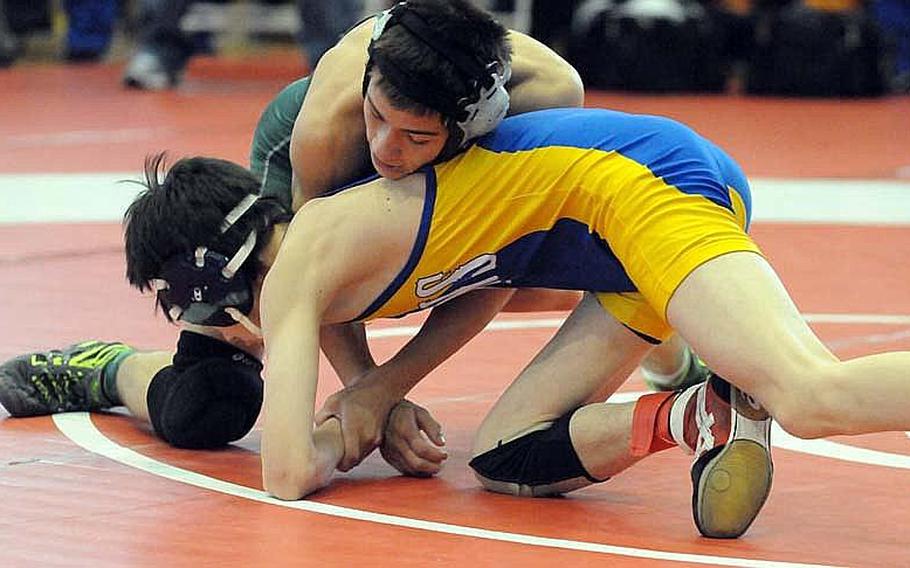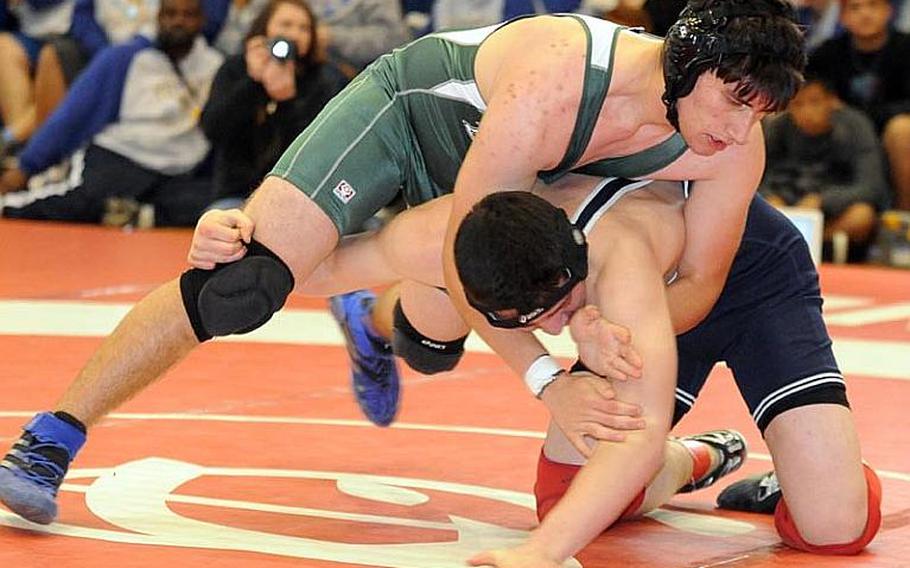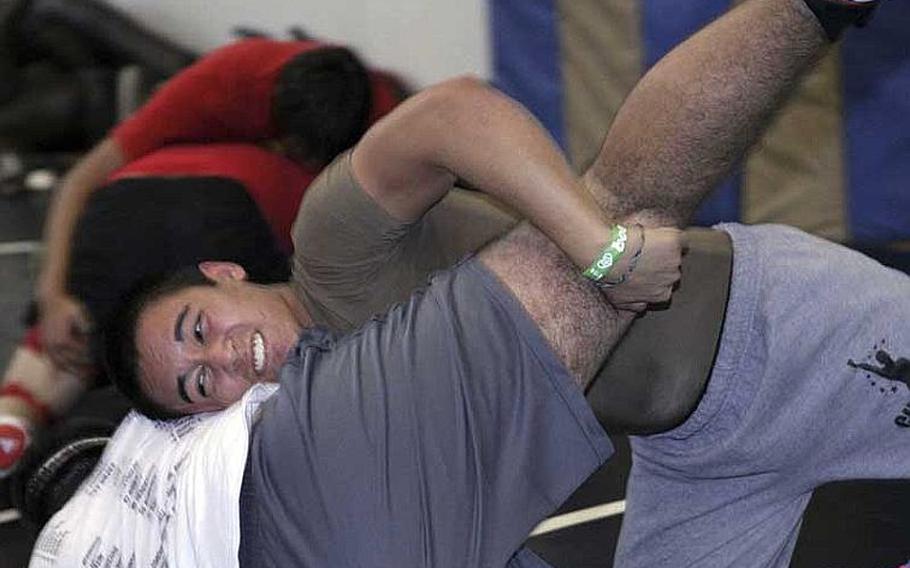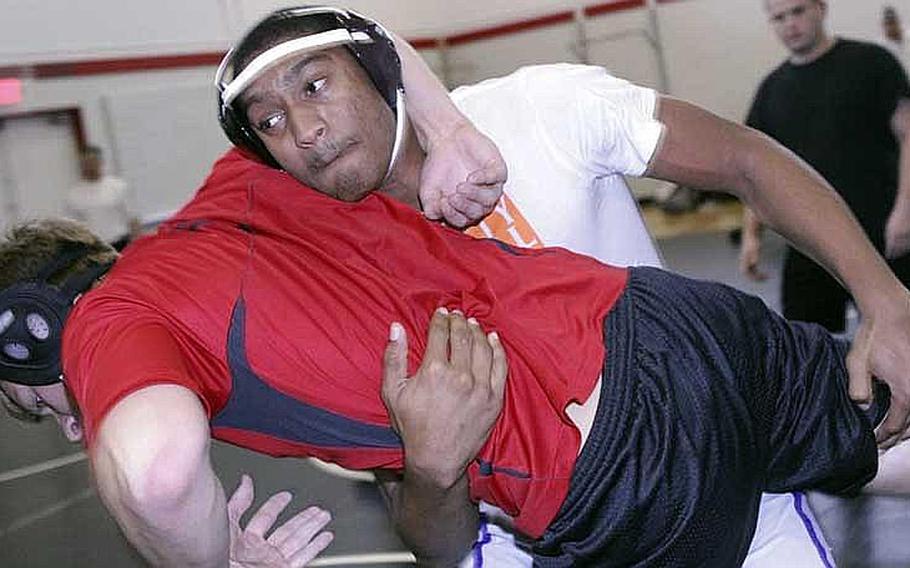 Brian Kitts could only look on in grudging admiration. St. Mary's International, coached by his chief on-mat rival and off-mat friend, Ian Harlow, had just edged Kitts' Yokota team 35-33 – on Kitts' home mat – as the Titans began this season like they've ended the last two.
"We should have beaten those guys," Kitts said later Wednesday by phone. "He's a pedigreed coach. He's the best in the Pacific. I respect the heck out of him."
He has good reason. In the last two years, since international schools were welcomed back to Far East tournaments, the Titans have racked up the following record:
-- Four Far East Division I team titles, two runaways in the individual freestyle portion of the tournament, two scares in the dual-meet portion. That gives the Titans 10 total in school history, second behind only Kubasaki of Okinawa (21).
-- Five individual gold medals, eight silvers, two bronze.
"You simply have to outwrestle them, if you can," Kubasaki coach Ron Geist said. "That's not an easy task. They have dedicated wrestlers, whereas our athletes are two- or three-sport athletes. We have a wrestling season. They have a wrestling program."
Starting in middle school, Titans wrestling wanna-bes work under the tutelage of former three-time Far East champion Shu Yabui, who serves as Harlow's assistant and may one day take over the program.
"The program we run is different from the one they run," Kitts said. "They're able to develop. That's the way it is. We get good athletes; they develop good wrestlers."
So, what can a team do to at least slow down, if not stop, the speeding Titans juggernaut?
"You can't worry about what they're doing or how good or how bad they are," said coach Gary Wilson of Nile C. Kinnick, who along with Yokota, look like the top dogs in DODDS Japan but still trailing St. Mary's in the Kanto Plain.
"You have to pick up the intensity in practice, focus on what we're doing, get the guys to improve every week, pick it up from the bottom up," Wilson said. "But it's going to be a process."
With two Far East champions in Fred Suniga (215) and Steven Walter (108) and Kinnick transfer Aaron Stravers, Kubasaki looks the contender part, as does Yokota, with four Far East top-six finishers, and Kinnick with four. Seoul American, with its third coach in five years in Ben Pak, returns just one silver medalist in Jack Barnes.
Reigning Division II champion Robert D. Edgren suffered a major housecleaning. That likely opens the door for Zama American, with reigning Far East Outstanding Wrestler Chad Wilder, to retake the throne it held two years ago, or for Daegu, with 148-pound silver medalist Xavian Washburn, to make a title run.
Division II welcomes a sixth team to the mix, as Matthew C. Perry, which began last season as a junior varsity level program, joins the DODDS Japan varsity ranks for this season.