Tennis preview
Several Far East titles up for grabs as players take to courts
by
Dave Ornauer
September 12, 2019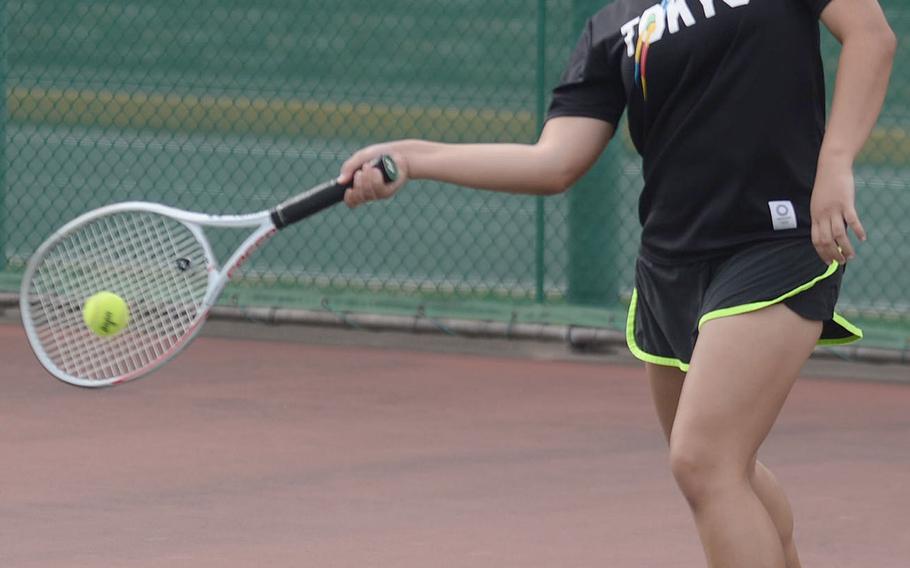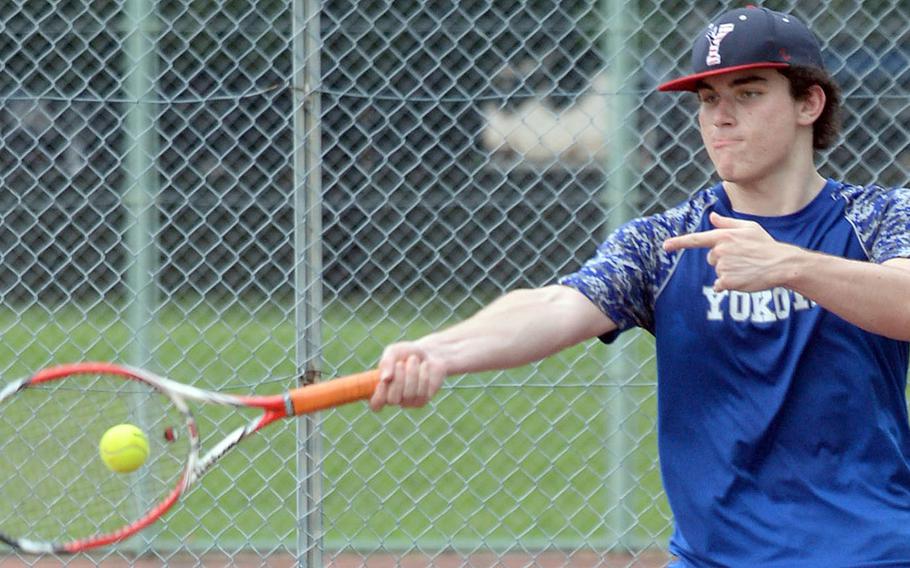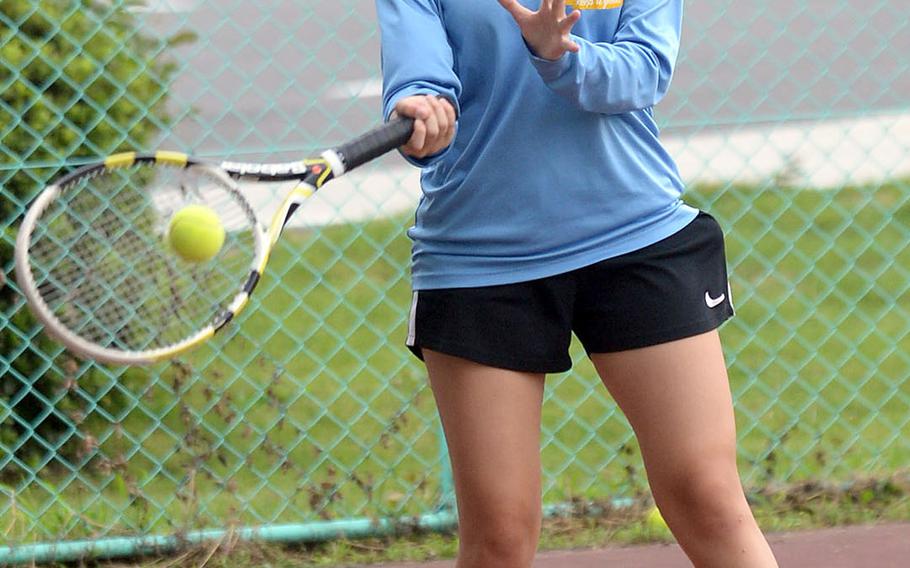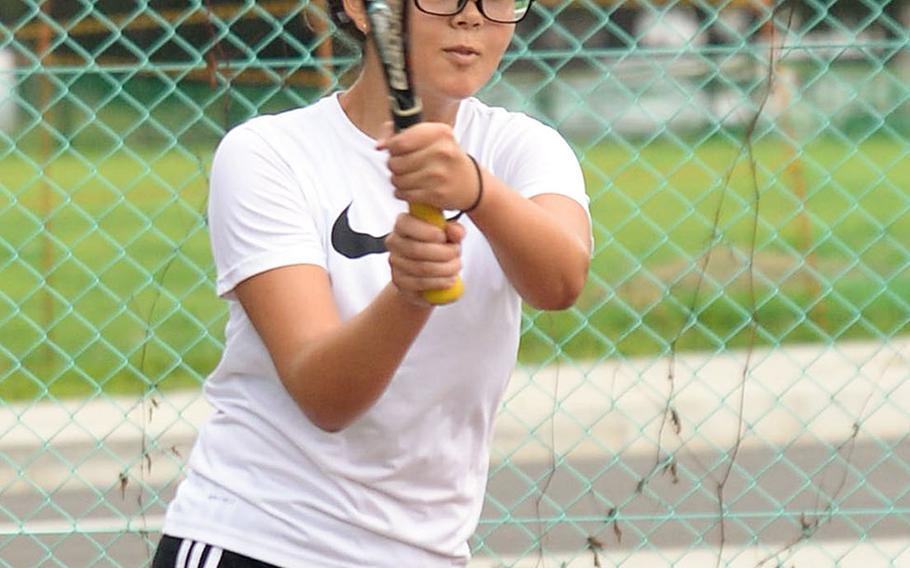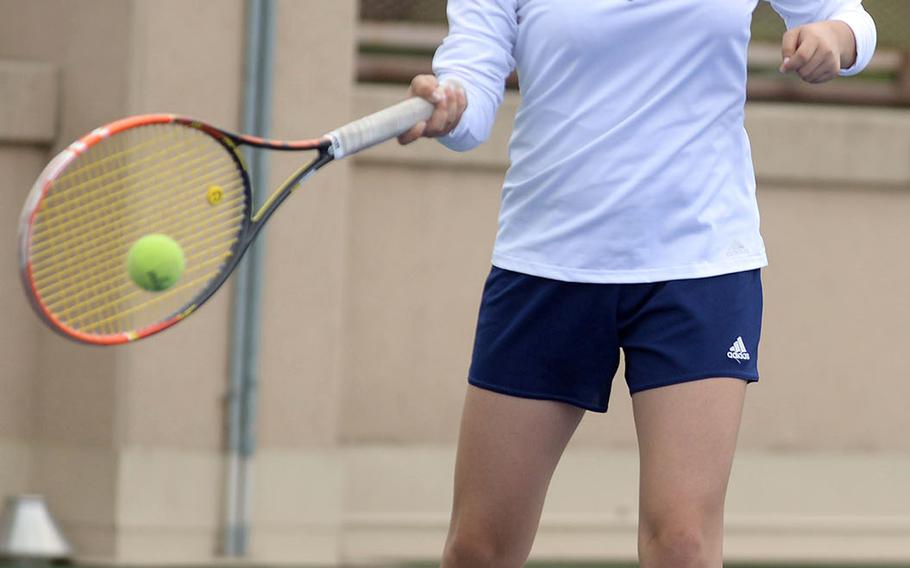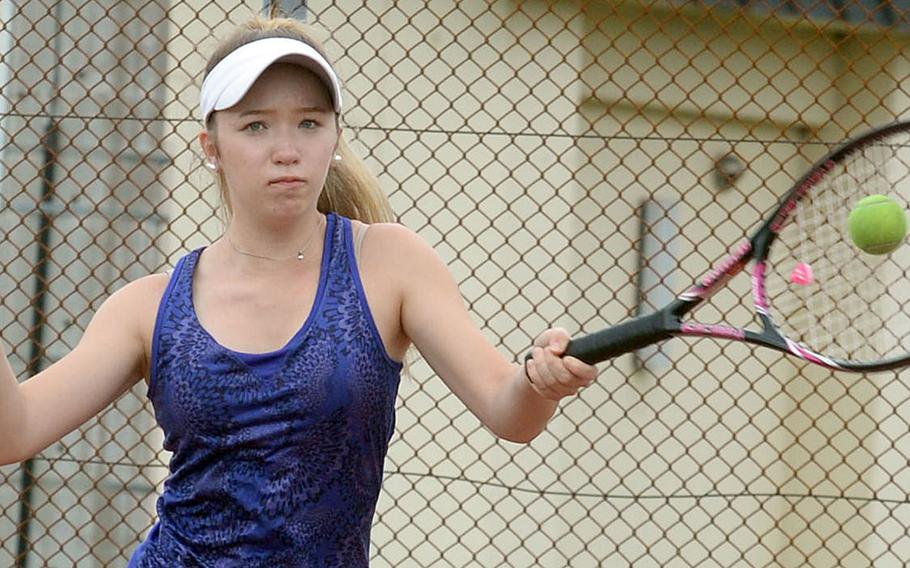 Jenna Mahoney approached the first day of official practice Aug. 5 with a mix of excitement and nervousness.
Eight months earlier, the then-Robert D. Edgren freshman was shown the exit during the Far East tennis tournament quarterfinals at Kadena 8-4 by then-Kubasaki freshman Ally Johnson.
It was the tennis equivalent of getting knocked back to Earth, Mahoney said, after feeling like she was on top of the world three weeks earlier when she burst onto the scene by winning the girls singles A title in the DODEA-Japan tournament.
And even though she said she "was upset" at losing in Far East, "I was really proud of myself," Mahoney said, adding that she could make a "fair comparison" of herself to others as a result. "I didn't think I would make it that far at Far East. It made me want to work harder."
After the season, she and her father, Jack, spent a lot of time at off-base venues where Jenna could practice and play year-round.
Still, "I was a little nervous" about the start of practice, "thinking about all the matches that are going to come up" this season.
Mahoney might meet up with quite a few familiar faces still around on the Pacific scene, including Johnson, now a sophomore who transferred to Kadena.
Others who've moved on to different places include former Yokota player Noelle Asato, a junior also now with Kadena. "Our girls ladder has never been this deep" in his three years with the team, Panthers coach Aaron Fisk said.
One team in Korea, Humphreys, welcomed a transfer from Seoul American, which closed last June. Hana Ro now joins the Blackhawks.
Kinnick brings back two of its girls mainstays, senior Amary Perfecto and sophomore Aleigh Lamis, while the boys welcome back Oliver Doerr, a senior who took last season off. "Their boys are strong and they have some girls back," Yokota coach Tommy Palmer said of Kinnick.
For the second straight year, former Division I powerhouse American School In Japan has opted to play in October at a tournament at United World College in Singapore, which permits them to bring all of its players; DODEA caps entries by each team to four per gender.
Without ASIJ, which had won five straight school banners through 2017, "Division I is a horse race," added longtime Matthew C. Perry coach Mark Lange, the dean of DODEA-Pacific tennis coaches.
Lange speaks very highly of E.J. King sophomore and boys singles top seed Takumi Kodama, whom he thinks can contend in singles or doubles with partner Kaito Bergman.
"He has an excellent first serve, he plays hard the whole time, he brings his 'A' game every time and he's mentally tougher than last year," Lange said.
With their lineup, especially on the boys side, whittled down by transfers and graduations, defending Division II champion Christian Academy Japan might be brought back to the pack somewhat.
"It's the Far East we're supposed to have, when one team doesn't dominate year after year," Palmer said.