DODDS-Pacific boys basketball
Set to host, Kubasaki hopes to play for title again
by
Dave Ornauer
November 29, 2012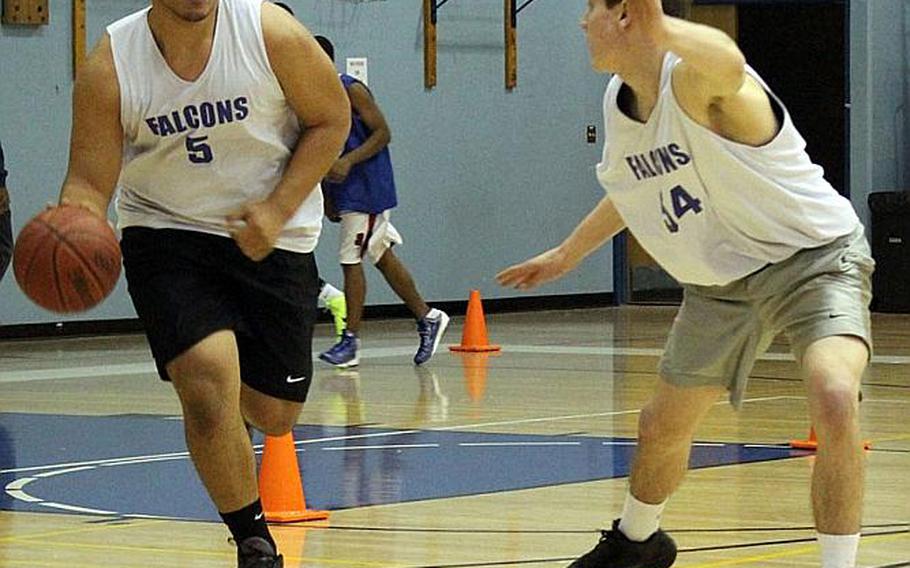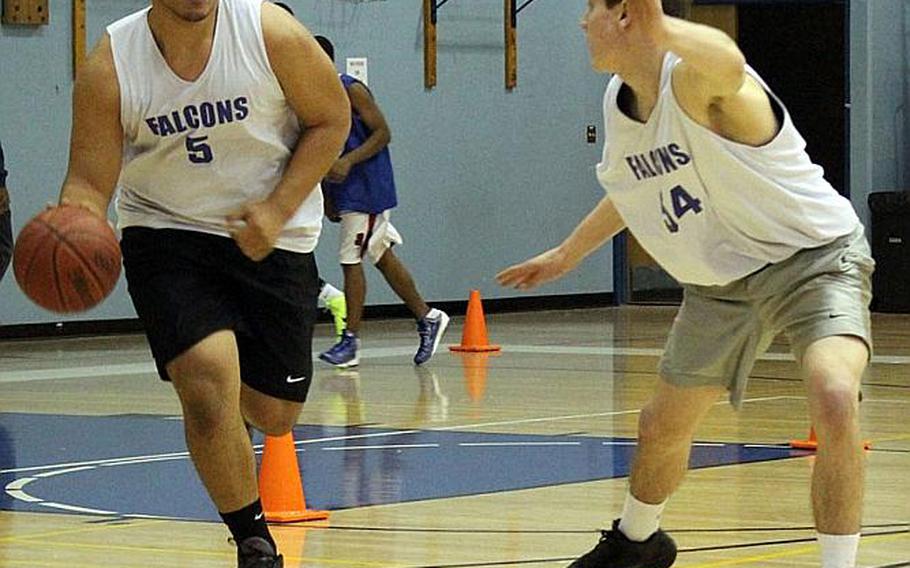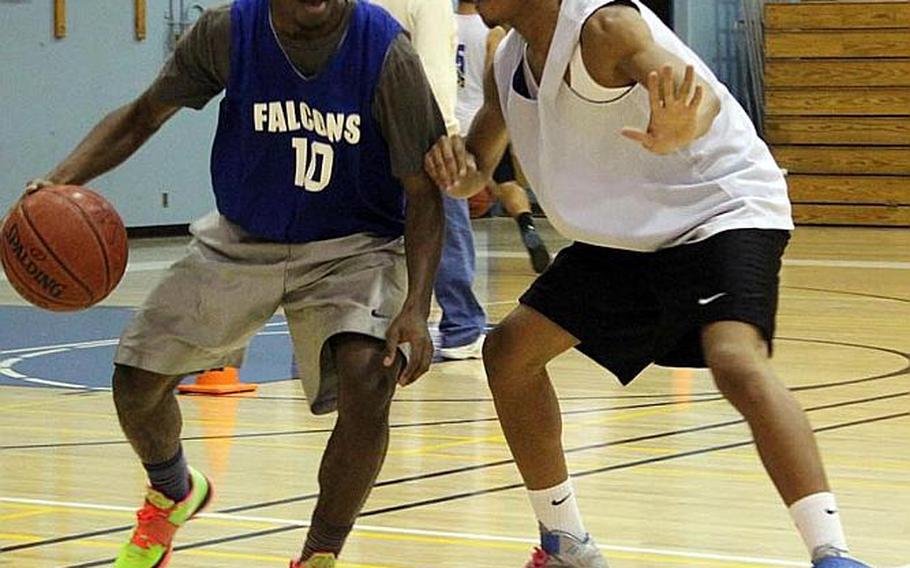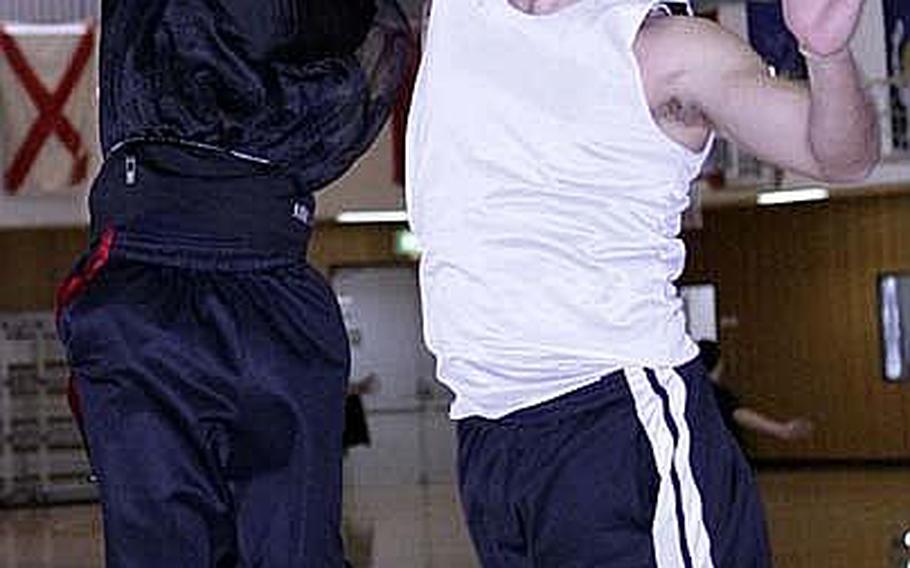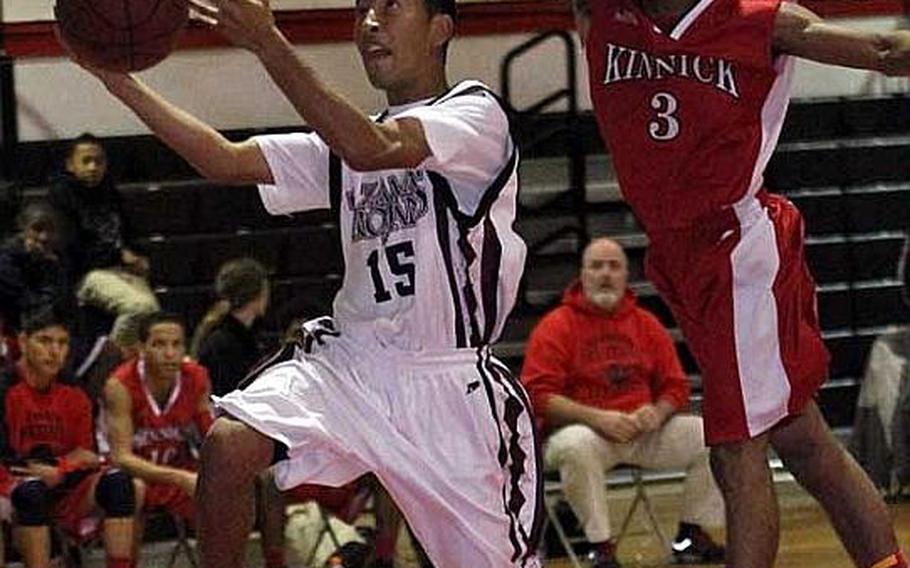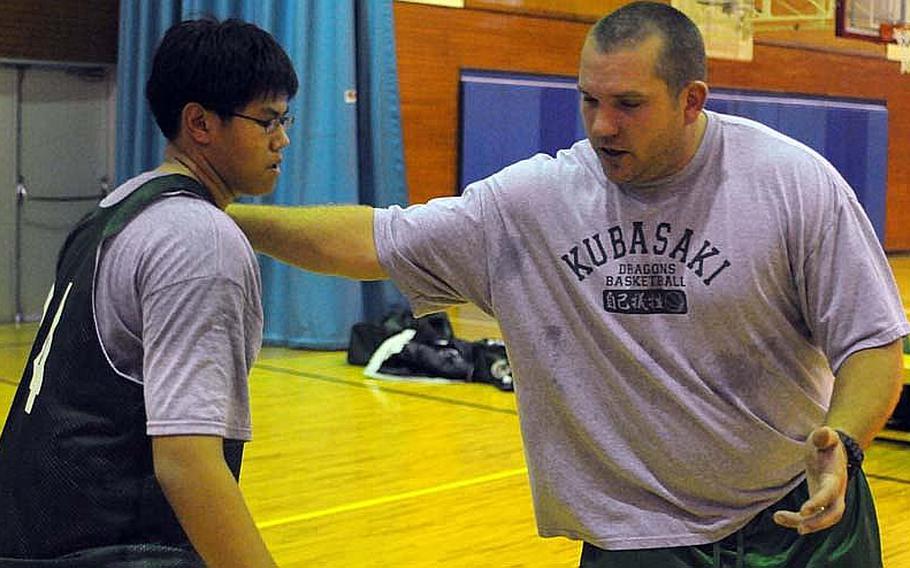 CAMP FOSTER, Okinawa – He's only been in the Kubasaki coaching seat for seven years, yet is the quickest DODDS coach to reach three Far East High School Boys Division I Basketball Tournament titles in so short a span. All three came on the road, two on Guam, one at Seoul American.
This season, Jon Fick finally gets his wish, to host a D-I Tournament come February. But to make it three straight titles, he stares squarely at a season in which he has just four returning players, none of them starters, from his 2011-12 title team.
"We were sad to see those people go," Fick said of a group including C.J. Crenshaw, B.J. Simmons, K.J. Sargent and Brandon Crawford. "People graduate and PCS and we have to move on. It gives an opportunity for other and new guys to rise up and be leaders. Now is that time."
That group includes newcomer Tristan McElroy, who posted 20 points and 22 rebounds in the Dragons' season opener, a 114-91 home win over Ginowan, a Japanese team.
He's joined by holdovers Ryan Burnette, DaQuan Alderman, Kareem Key and Nick Ashley, all subs last year but "important parts now," Fick said. All have the potential to be "natural leaders on this team."
They'll face some formidable opposition down the road, starting in January with the New Year Classic. There, they'll face, among others, Kanto power American School In Japan, unbeaten thus far in eight games, including the title at the Great Wall Shootout in Beijing.
Yokota, with Paul Ettl back as coach after three years of coaching the girls, is experienced up front, but must replace the shooting of Warren Manegan. Likewise, Nile C. Kinnick, with senior guard Malik White, feels it can contend, making for a strong Kanto Plain league race.
Perennial Pacific powers Seoul American and Kadena appear to be in rebuilding mode after losing several stars each.
On the Division II side, the question lingers about how to halt an epic championship run by Morrison Academy of Taiwan, which has captured the last four Far East titles and appears primed for a run at a fifth.
"They are a well-developed team," said Daegu coach Phillip Loyd, whose team finished third at Far East after taking second in the Korean-American Interscholastic Activities Conference Division I.
The Mustangs guards and wings, Loyd said, are what will "kill you. You have to be just as strong, just as disciplined as they are. You have to have guys dedicated to playing their position on defense and you have to have the talent to match them in size and stature."
Daegu will enter that battle minus star shooter Kymmond Mitchell and point guard Darius Wyche, who've graduated. Robert D. Edgren likewise must get over the loss of their triad of Jacob Sterry, Alan Thurmond and Malcolm Mack from their DODDS Japan-champion team.
Matthew C. Perry looks promising with brothers Sam and Jon Cadavos and 6-foot-6 sophomore David Eason. Returning to the bench after an 11-season absence at E.J. King is Rick Kendall, the only man to coach the Cobras to Far East titles, but his team is coming off an 0-26 season.