Athlete of the Year - girls cross country
Sessions' teammates pushed her to triumph
by
Rusty Bryan
November 18, 2011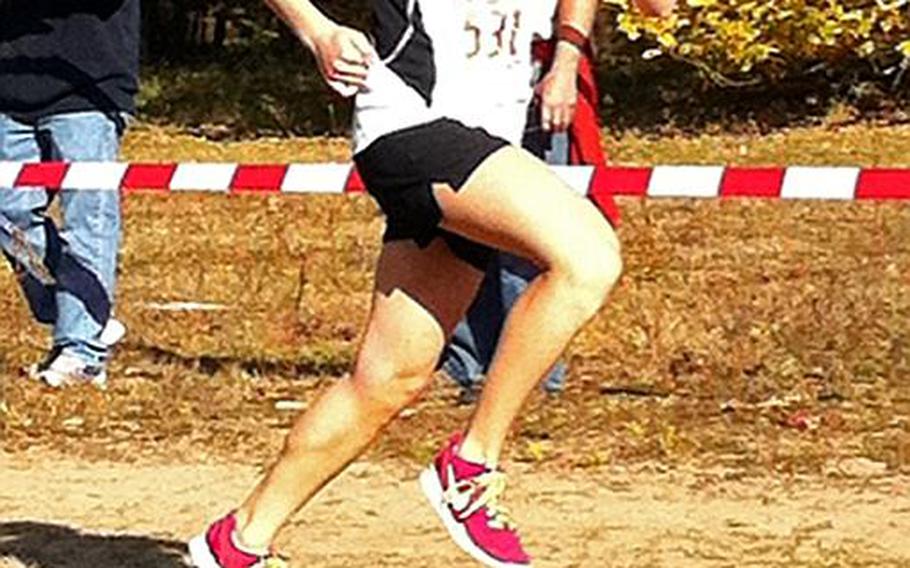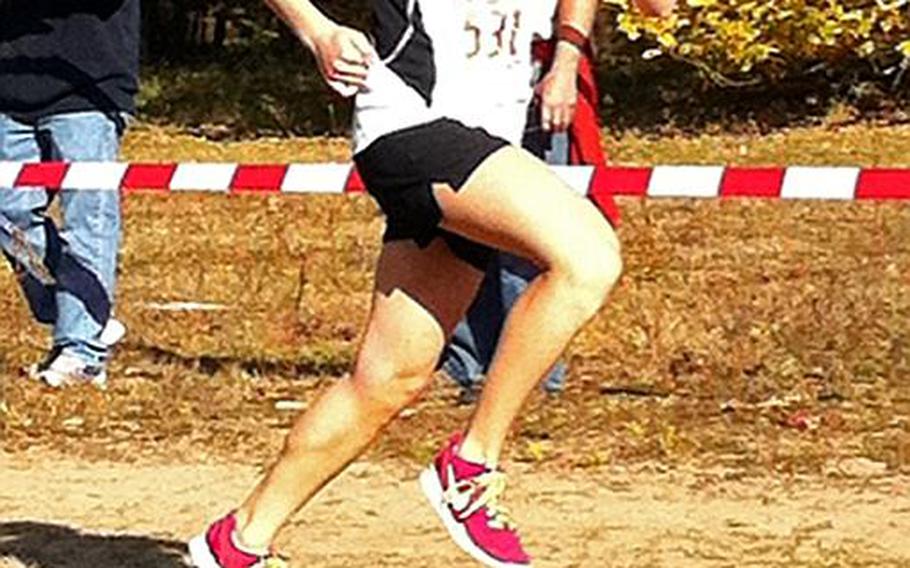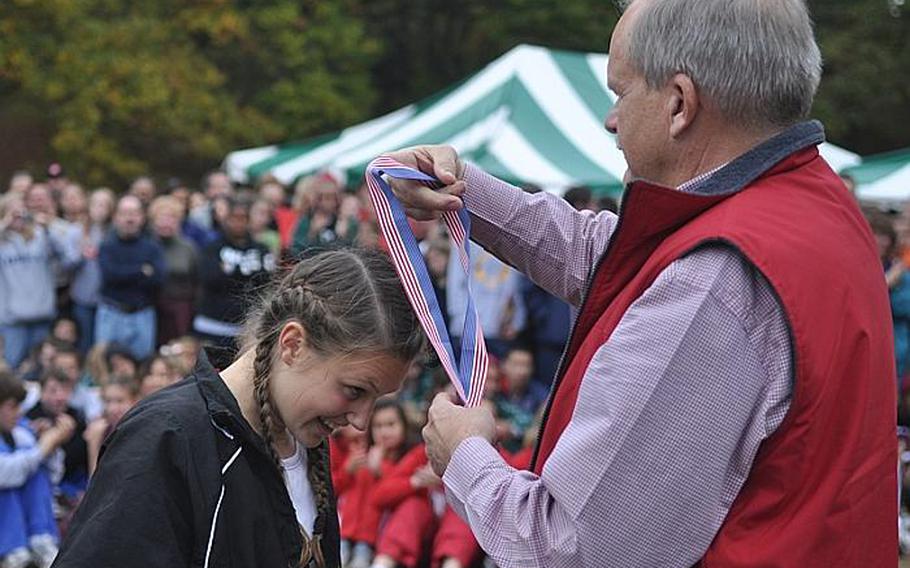 When the Patch Lady Panthers went to the starting line Oct. 29 at Schwetzingen, Germany, sophomore Baileigh Sessions didn't expect to become the third straight Patch girl to run off with the European cross country crown in her first try.
"Before the race, I was set on doing my part to help the team," said Sessions, 16, the 2011 Stars and Stripes Athlete of the Year for girls cross country. "I was just trying to stay with Morgan."
"Morgan" is junior Morgan Mahlock, the 2010 champion who won in her first season at Patch. Mahlock succeeded Katherine Castro, who as a Patch freshman took the 2009 gold medal.
Sessions won hers by beating Mahlock by 19.54 seconds, covering the 5,000 meters in 19:33.33, and leading a 1-2-3-4 Patch finish that easily led the Lady Panthers to the Division I team title over defending champion Ramstein. Sessions took the lead near the end and raced home.
"It was quite surreal," Sessions recalled in a Thursday phone call. "I love a finish where I can sprint at the end."
The victory capped a whirlwind first cross country season for Sessions, who ran track last spring before reporting to Patch coach Tom Manuel's deep and talented team this fall.
"Running track made me realize I loved running," Sessions explained about her decision to add a second running season to her schedule.
It helped her fit in that she was far from intimidated by running with the likes of Mahlock and Co.
"I really don't focus on pressure," she said about joining the high-powered Lady Panthers. "I just put pressure on myself to do my best."
Running against Mahlock and Julia Lockridge and Christina Hamilton, who finished third and fourth, respectively, in the European final, helped Sessions' best keep getting better.
"Training with people who are better than you are makes you better," Sessions said. "As the season went on, my times kept going down."
Manuel agreed that competitive practices paid off for Sessions.
"It helped tremendously for her to run with Morgan," he said. "She and Morgan were the only ones at Europeans who knew what it would take to win."
Manuel added that his girls possessed what it took to win thanks to the efforts of his volunteer coaches, Lisa Barglof, whose daughter Samantha battled through illness to finish 10th at Europeans, and Roni Nixon.
"They deserve more credit than I do," Manuel said.
Manuel said that a strenuous training routine the unbeaten Lady Panthers installed for the last month of the season also helped Sessions.
"It was no upset," he said of Sessions' and his team's triumph. "They all work together. It was fun watching them come out of the corners together, at least until the end."
Sessions' and Patch's victory, he concluded, was a case of perfect timing.
"When you're training a team," said Manuel, whose soccer teams are perennial champions or contenders, "you hope that everyone peaks at the same time."