Girls cross country Athlete of Year
Sessions' determination spurred her to second title
by
Gregory Broome
November 20, 2012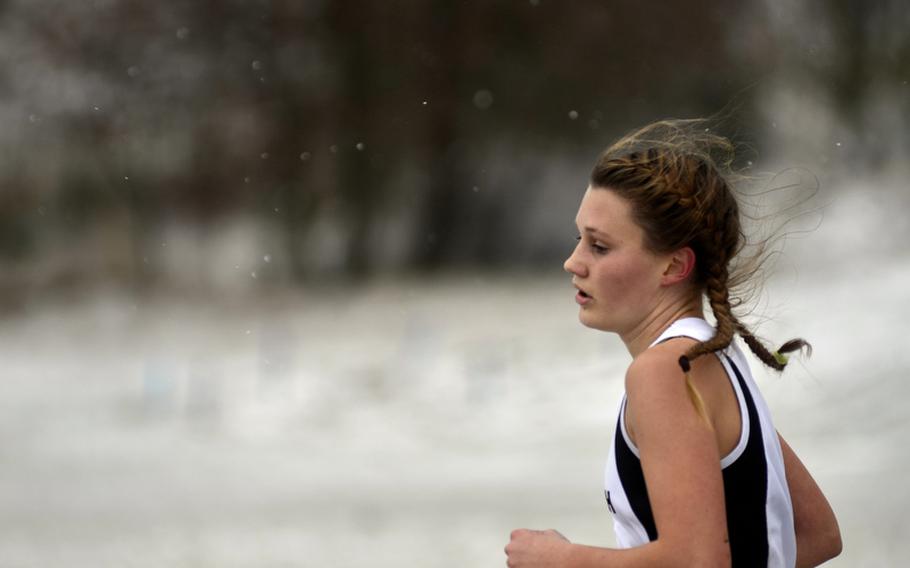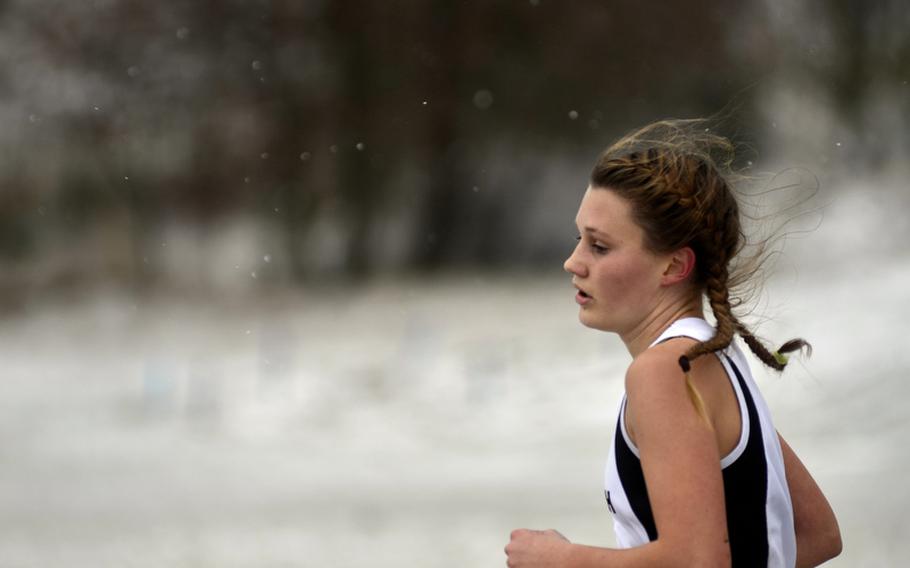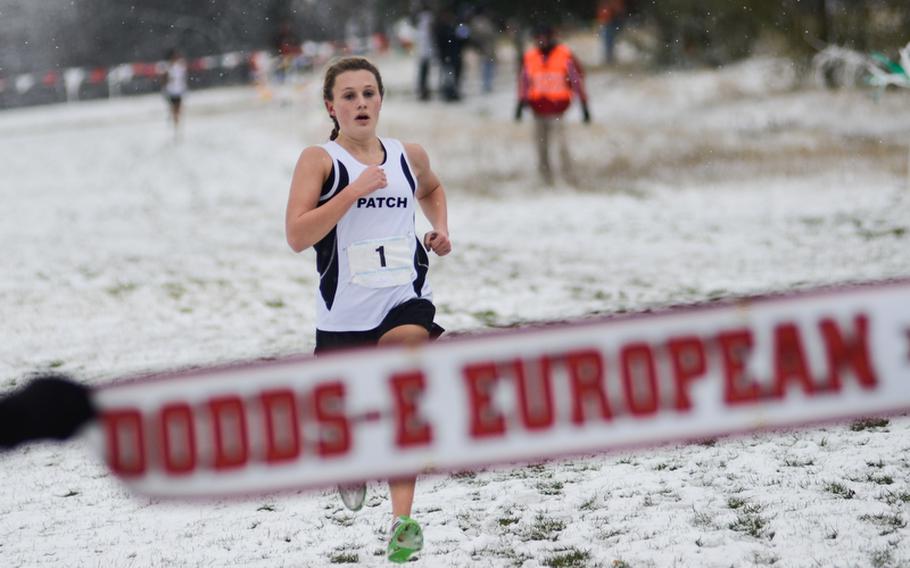 When she fell, Baileigh Sessions was about a mile from the finish line. Snow clung to her exposed arms and legs, steady enough to pile over her if she didn't scramble to her feet and shake it off.
Morgan Mahlock, her teammate, friend and mentor, was by her side as always, a constant reminder of the torrid pace she'd be required to keep for a second consecutive DODDS-Europe girls cross country championship.
Sessions' response to her fall was immediate. And, for anyone who has run with or against her, completely predictable.
"I fell and got right back up," said Sessions, Stars and Stripes' girls cross country Athlete of the Year.
The Patch junior found her footing, matched Mahlock's stride and edged her teammate to successfully defend her championship. It was the vindication of a simple and effective process: the consistent senior Mahlock will turn in her best race and leave it to Sessions to meet or exceed it.
"That's our usual strategy," Mahlock said at the conclusion of the European championships in October. "I go out really hard at the beginning and Baileigh either catches me or not."
That tough-love guidance has helped craft Sessions into a dominant force. Along with her second overall individual European championship in as many tries,
"It was probably one of the hardest races I've ever run," Sessions said. "We were just hoping for the best."
Sessions always hopes for the best as she traverses her increasingly award-winning running career, and just as often finds it.
An accomplished track and field competitor, Sessions added the arduous sport of cross country to her regimen prior to her sophomore year.
"I had done track and I found out that I really loved running," Sessions said. "I thought I might as well try it."
Victories and championships quickly followed as a welcome byproduct of her new venture. And the new phase of her career only enhanced her performance in the spring; Sessions ran a leg in the Panthers' record-setting 3,200-meter relay performance at Russelheim in May.
"I guess I was surprised," Sessions said of her immediate success on the long course. "I was happy to see that I was at the top."
The path for Sessions and her Panther teammates gets tougher from here as the program will lose Mahlock to graduation before the 2013 season. But if she should stumble, count on Sessions to get right back up.