Far East cross country preview
Seoul's Henderson ready to defend title
by
Dave Ornauer
November 3, 2011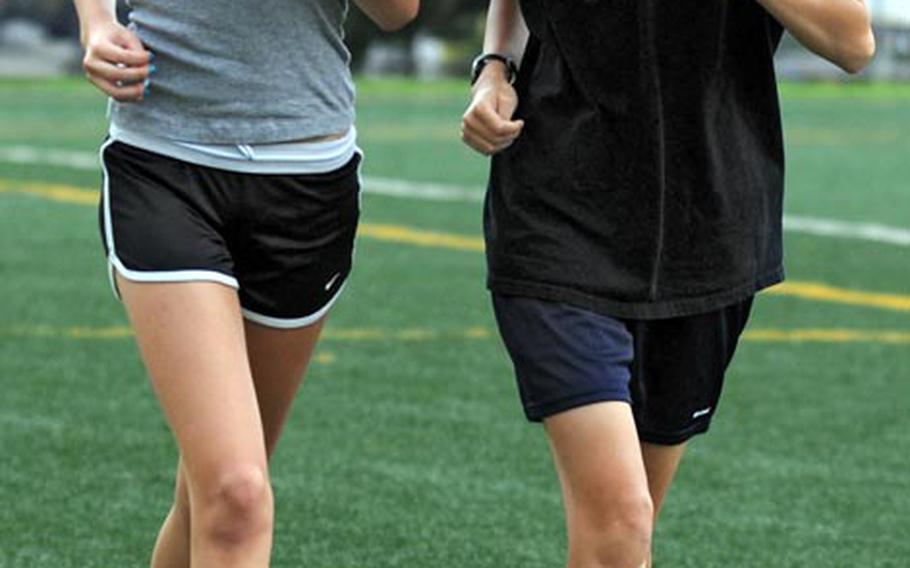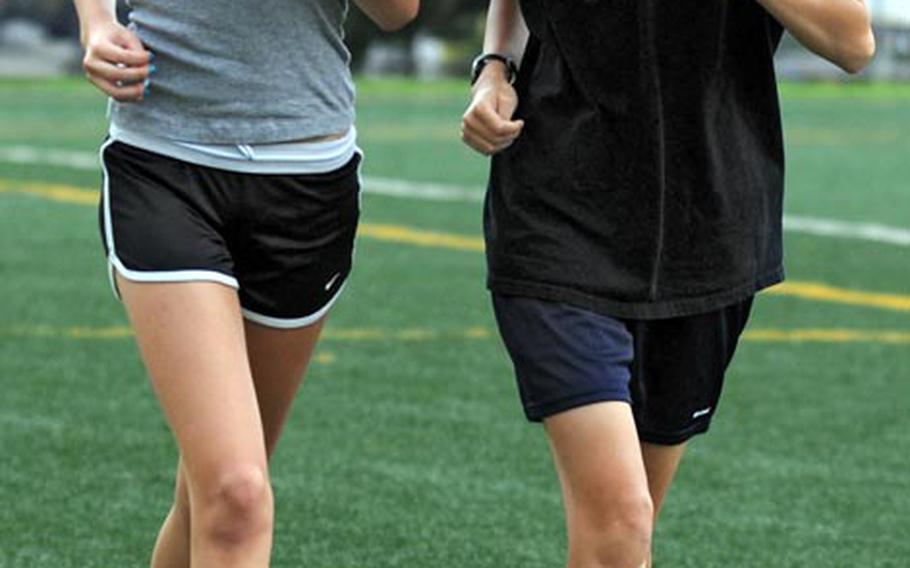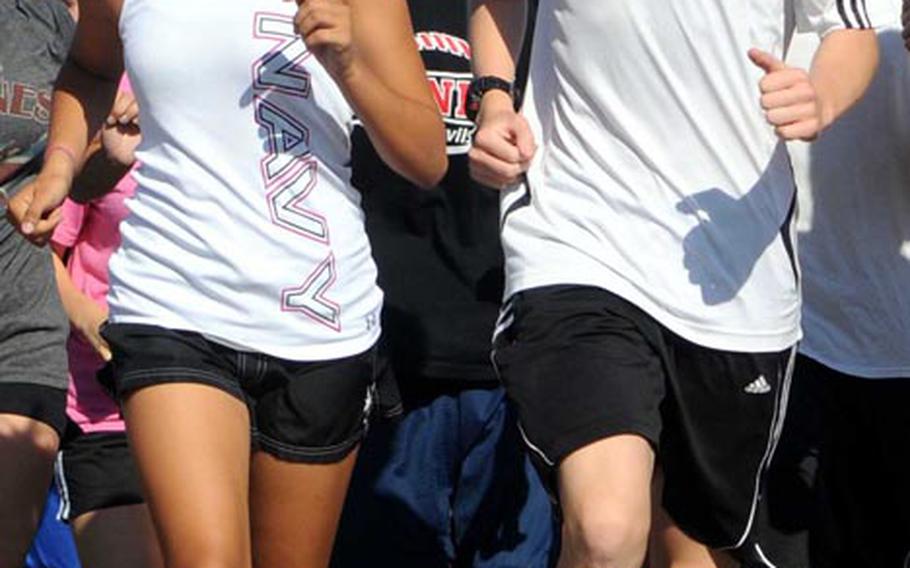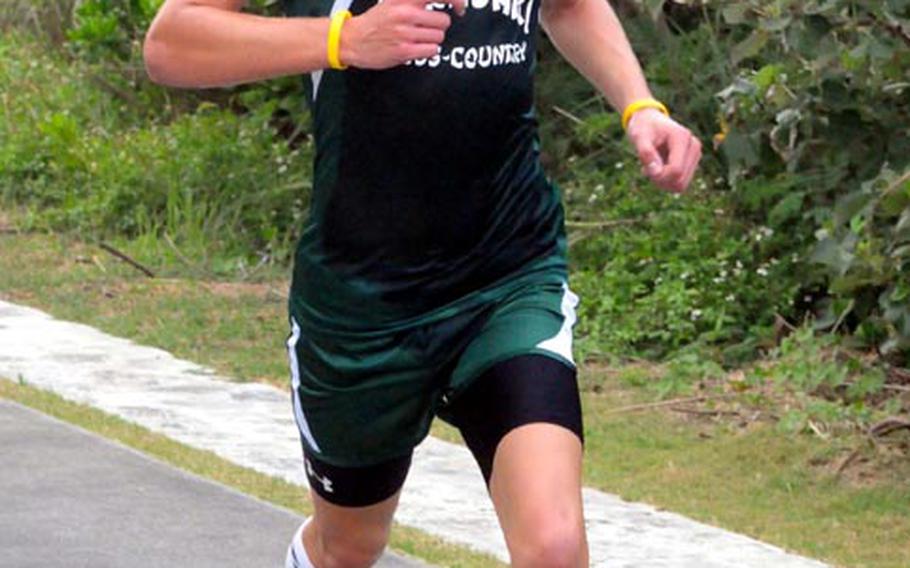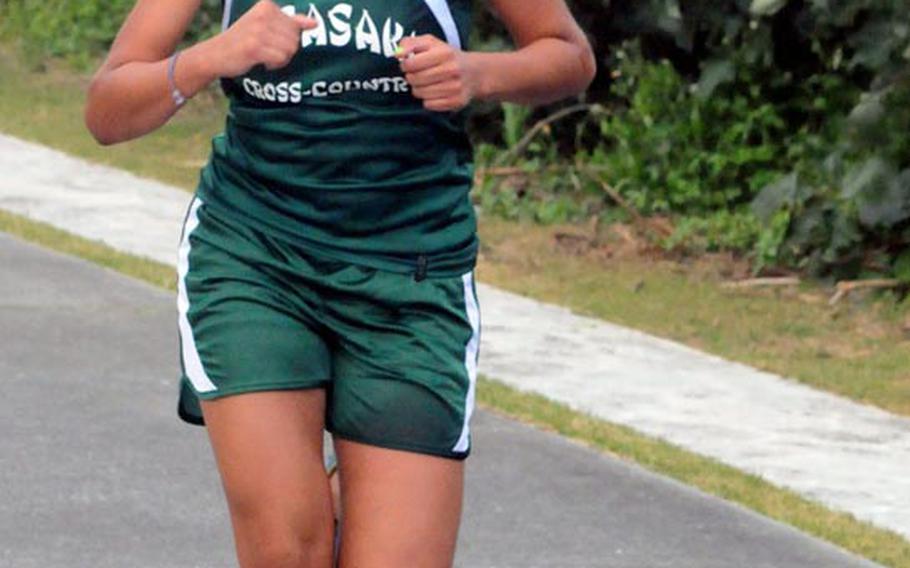 YONGSAN GARRISON, South Korea – She's the reigning Far East High School Cross Country Meet girls individual champion. She owns the fastest time in the Pacific this season: 19 minutes, 32 seconds.
But Seoul American senior Amanda Henderson says she refuses to take a thing for granted in the run-up to her title defense Monday at western Tokyo's Tama Hills Recreation Center.
Partly cloudy weather is forecast for the two-day meet, with temperatures in the low 70s on Monday and high 60s on Tuesday and a 30-percent chance of showers, according to Japanese meteorological sites.
"I just want to go out and do my best," Henderson said Thursday, three days before she and the Falcons fly to Tokyo to defend Henderson's gold and their girls team title.
Henderson posted her region-leading time in Saturday's Korean-American Interscholastic Activities Conference finals at International Christian-Uijongbu, partly in response to Kubasaki's Alle Robles' 19:52 in the Okinawa Activities Council finals Oct. 26.
"When I saw somebody got into the 19s, I got really excited," Henderson said. "I want to be pushed. Every runner wants to feel that, every runner wants to be challenged."
"I think she's pumped up," Falcons coach Steve Boyd said.
Henderson will headline a field of runners from 11 Division I schools and six Division II schools that will compete in individual and team events Monday and Tuesday.
In addition to the 3.1-mile individual races, runners will pair up for the 6.2-mile team relay, which will help decide the team championship.
Seoul American has won the overall team championship twice on Boyd's watch, while Kadena is the reigning champion and also won titles in 2004, '06 and '07 under Tom McKinney.
Despite owning three D-I team titles, Boyd calls the art of winning them "elusive," and it should be more so this year, he and McKinney say, in the face of several runners on the boys and girls sides who stand a good chance of winning and placing in the top 10.
Kadena, with its solid girls and boys rosters, is "always somebody to watch," Boyd said. Kubasaki, with Robles and freshman boys island champion Erik Armes, "seems to be strong."
Throw in Nile C. Kinnick, with DODDS Japan girls champion Carydaliz Fontanez and boys contender Robert Beard plus Yokota with its balanced squads led by girls contender Abigail Wall "and it's so exciting," Boyd said. "You don't know what's going to happen."
Putting five pairs in the top 14 of the team relay a year ago helped push McKinney's Panthers over the top, clearly a reason he's a fan of the team relay, which some within DODDS had hoped to abolish.
"We may not have the capability to run with Amanda, but we have the capability to run and win as a team," McKinney said.