Home Team
Seoul hoops: stability, talent, lofty goals
by
Dave Ornauer
March 2, 2011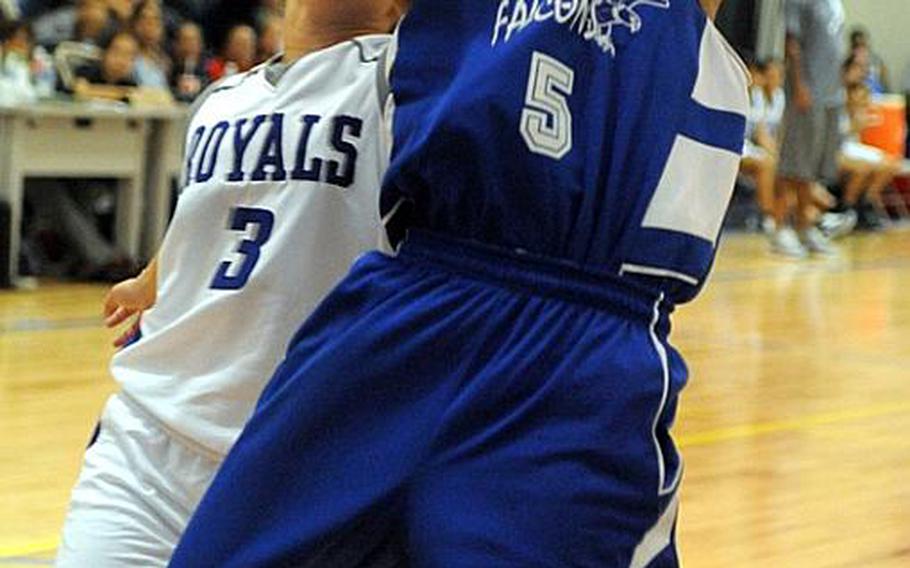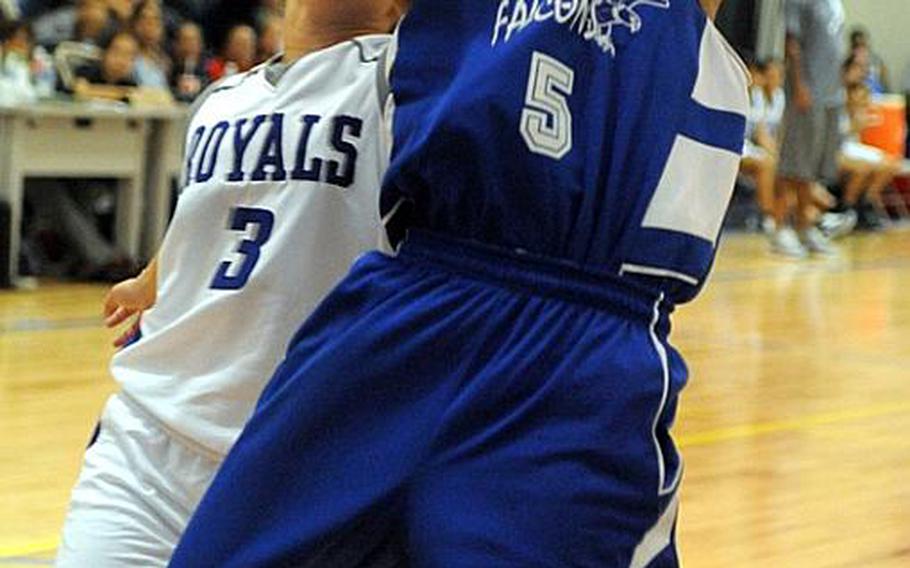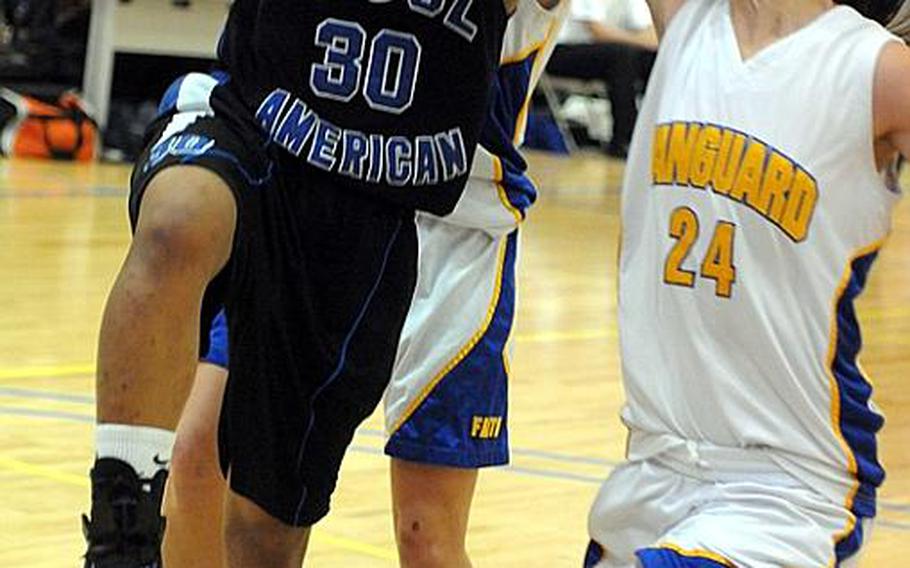 TUMON, Guam – Before the balls are even rolled out at the first practice of the season, Steve Boyd gathers his Seoul American boys basketball team at Falcon gym midcourt to look at the Far East Tournament banners hanging overhead.
"For a minute. In total silence," Boyd said. "Because I want them to understand, it takes a lot to get a banner up there. These kids buy into the tradition at Seoul American. Tradition never graduates."
He has good reason to say that. Since 2003, his Falcons have been to six Division I Tournament finals, winning three. The girls? Six Center Court appearances in seven years, yielding four titles.
"It's an expectation. You're part of Falcon tradition," girls coach Billy Ratcliff said. "You're expected to win. A winning tradition feeds on itself. You feel that expectation that you should do your best to try to win that banner."
Ratcliff and Boyd spoke Saturday - after the girls captured the title and the boys finished second in last week's D-I tournaments on Guam - about three ingredients that help ensure tradition never graduates: good athletes, coaching continuity and meeting great expectations.
"They've been very fortunate; they've had a good run of athletes and they've had quality coaches," Yokota girls coach Paul Ettl said.
Boyd has been the Falcons' boys coach since 2001-02, and while it seems as if his teams have won with comparative ease, it's not as simple as it looks, he says.
"You have to deal with egos, jealousies, a lot of factors enter the picture when you have really talented players," he said. "You have to find your niche, your role for this team. You have to give up a little of what you want to do if you were a scorer where you came from."
Still, he's had a great run of players such as 2003 and 2004 D-I MVPs Nino Etienne and Jake Abramowicz. A Willie Brown leaves in 2009? A Tomiwa Akinbayo (14.6 points, 11.5 rebounds per game, 22 double-doubles) comes in and the Falcons go 36-8, win their eighth Korean-American Interscholastic Activities Conference in 10 years and a Far East silver medal.
It's a far cry from a season ago, Boyd's lone sub-.500 season, when the Falcons went 11-17 and were 15th at D-I. After Saturday's D-I final, he said he was told, "One step away" by many spectators.
"Yes, we were a step away," he said. "But we were a mile away last year. It made me feel a lot better. I don't like losing."
Five of his players return next season. "I think the program is back to where we want it to be, respected in the Pacific," Boyd said.
Although Ratcliff is relatively new to Seoul American, in just three years he took the Falcons to Center Court each time - winning twice. The team has had just two coaches since 1987, Charlotte Hicks preceded him and won the other two titles in that seven-year run.
"You feel that responsibility as a coach to get your players ready to take that banner every time you go out there," said Ratcliff, who's also helped coach the Falcons to titles in football and girls soccer.
Hicks won with such talents as Avianca Manning, Sheriah Taua and Margaret Nurse, who gave way to Ratcliff's current crop, forwards Destinee Harrison and Mecca Perkins and guards Jordan Elliott, who'll play at West Point next year, and two-time D-I MVP Liz Gleaves.
But even without such talent, "you have to be prepared to go with what you have," Ratcliff said. That means ensuring the foundation remains solid with good freshmen and junior varsity players ready to go whenever they're needed.
"You never know what's going to come off the plane," Ratcliff said. "You could get 6-foot-6 Chinese triplets. You never know. It's the luck of the draw. You play with what you've got."
Playing with what he had this year resulted in the Falcons' 19th straight KAIAC title and a 27-2 record in addition to Far East gold. Ratcliff intends to transfer back to Germany, but says the Falcons program is in good hands with assistant Jesse Smith set to take over.
Perkins should return along with two or three other Falcons, Ratcliff said. "Plus, you never know what you'll get off the plane, and we have a strong JV program, unbeaten this year. It's not like coach Smith will be totally rebuilding."
And there's that thing about tradition.
"I knew when I transferred from Germany, I was going to a storied school steeped in tradition," Ratcliff said.
"You upkeep the tradition you have, regardless of who's coaching or who's playing. A winning tradition carries over from one group of seniors to the next group. It's a challenge that previous coaches and teams have left as a legacy for the next ones to follow."
---
---
---
---