Prep roundup
Seoul Foreign, Yongsan win soccer crowns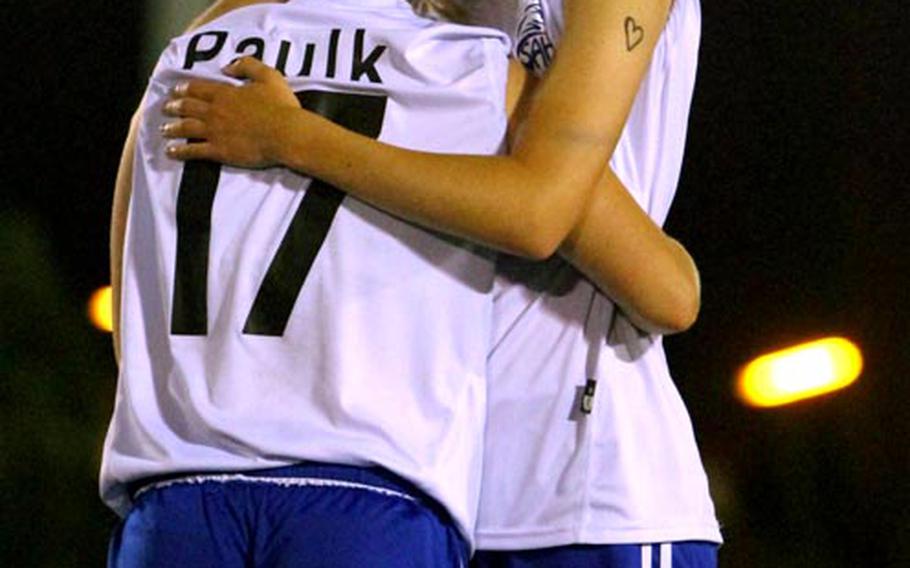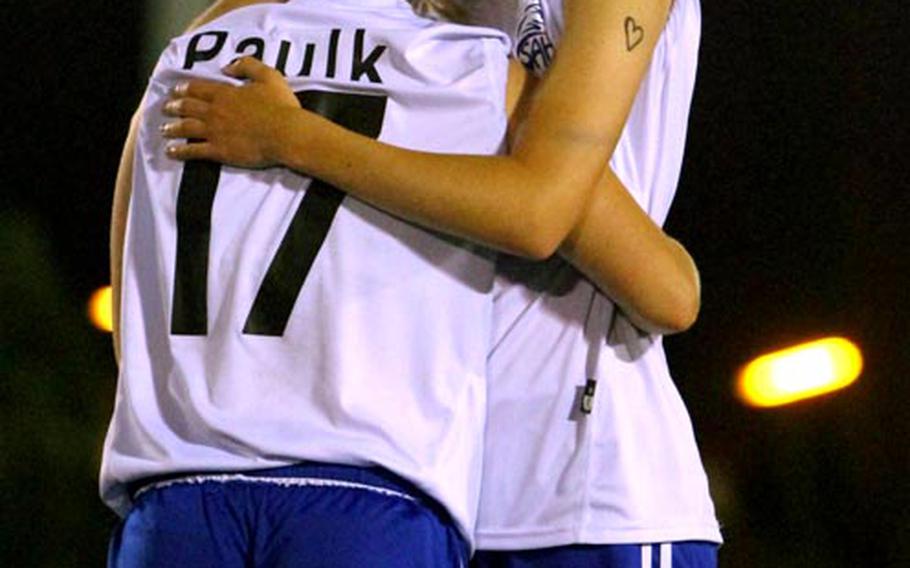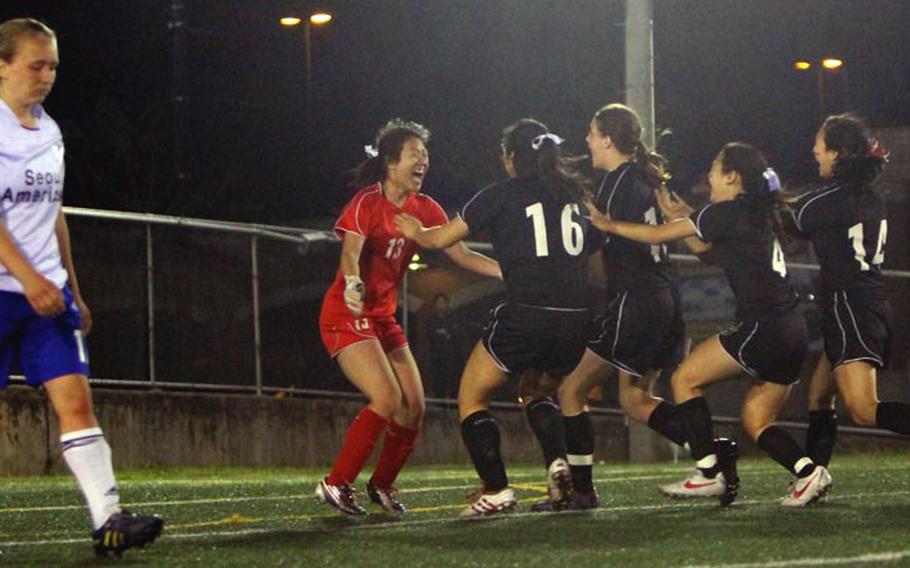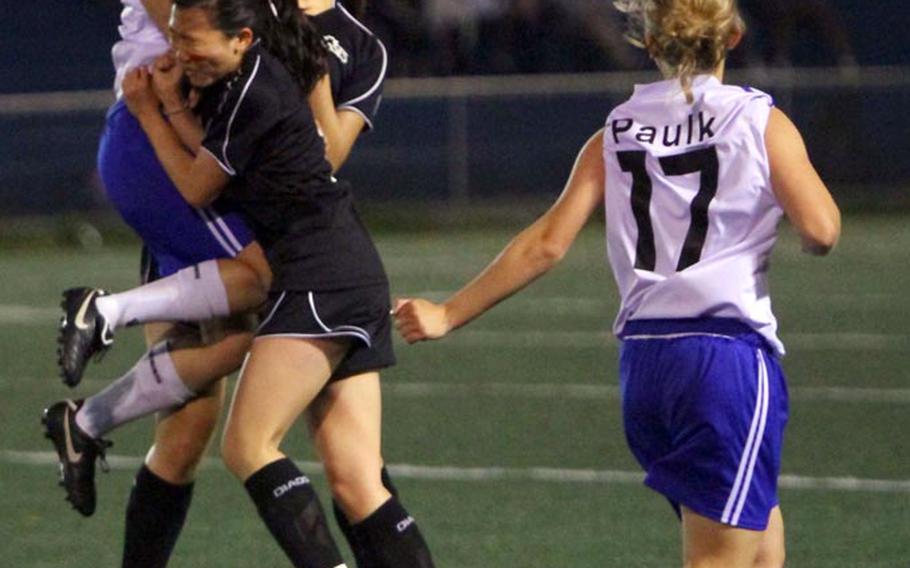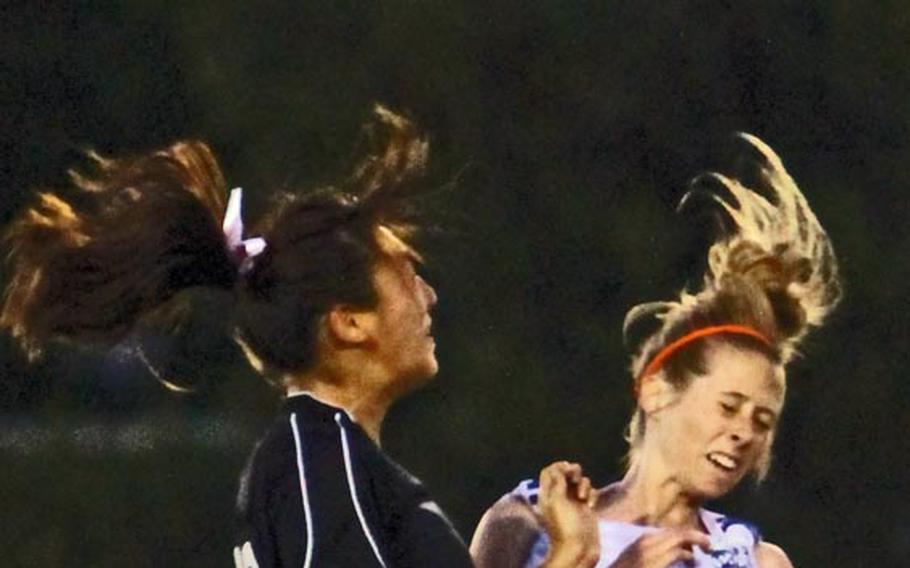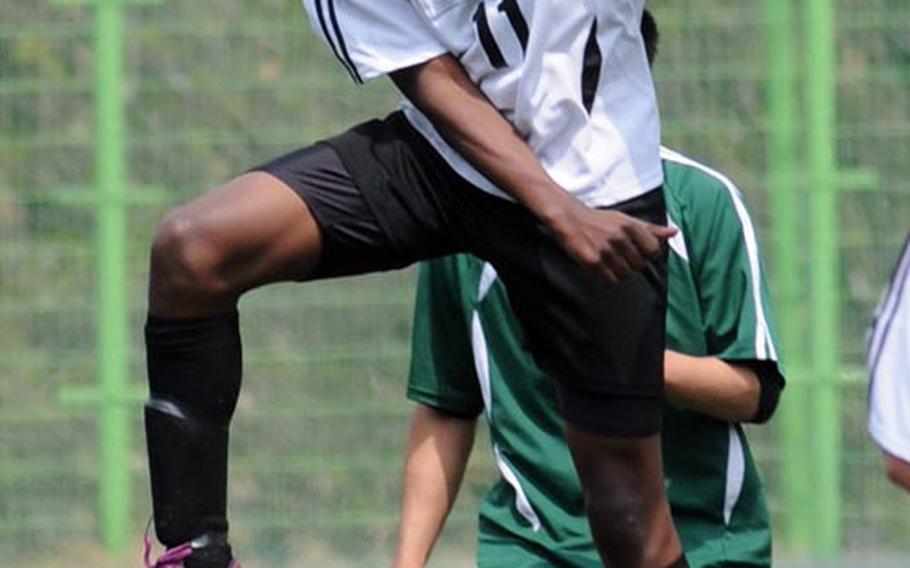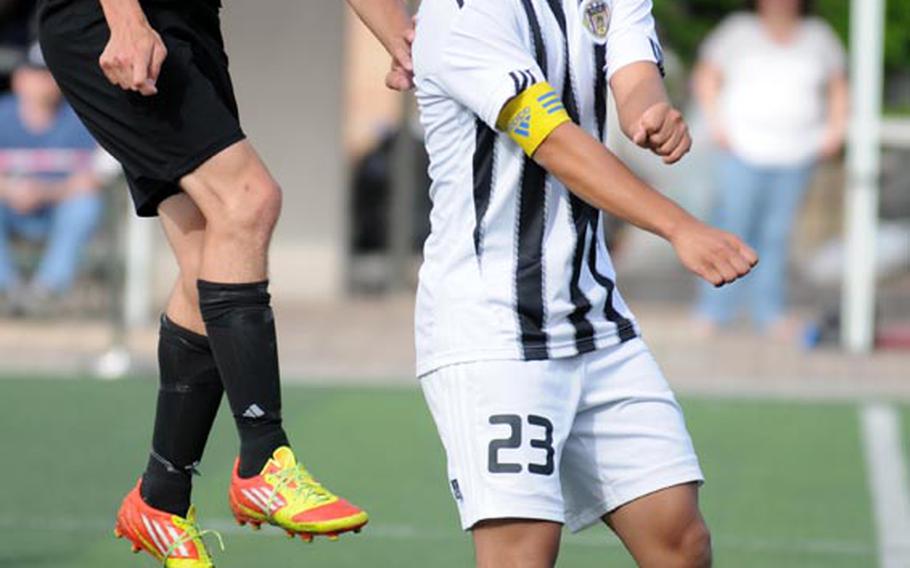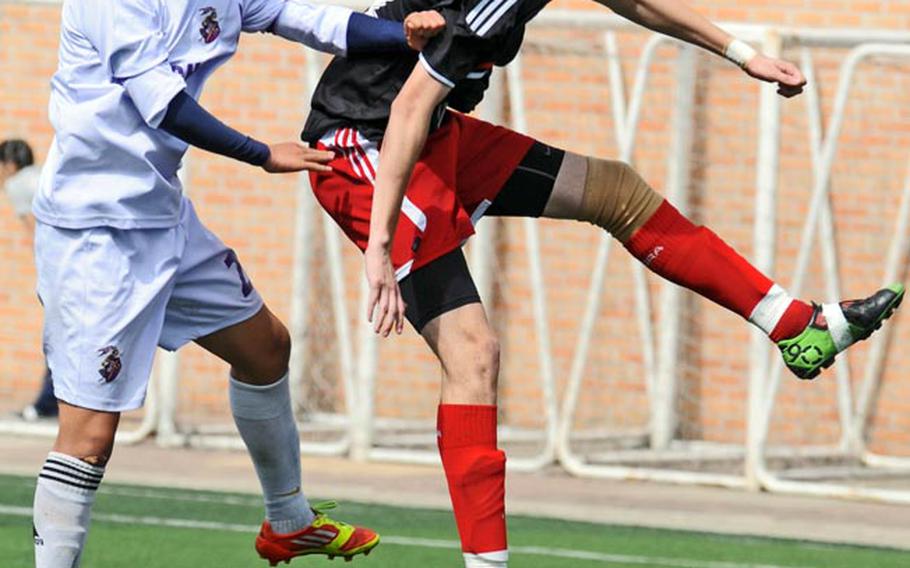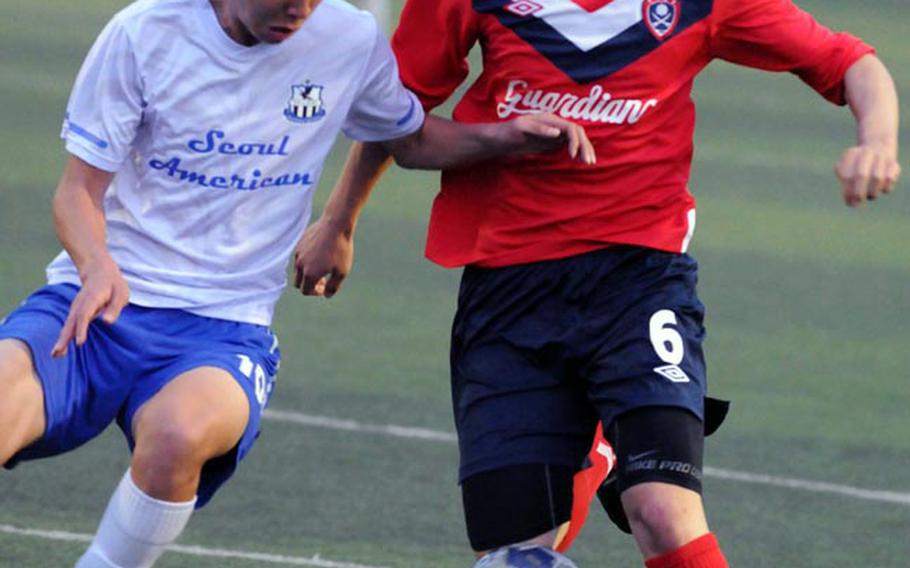 Friday's dream became Saturday's nightmare for Seoul American in the Korean-American Interscholastic Activities Conference Division I Soccer Tournament finals.
Moagan Yi stopped four of seven shots as the Seoul Foreign girls outlasted the Falcons 4-3 in a penalty-kick shootout. At Gyeonggi Suwon International School, Daniel Park's first career goal proved to be the winner as the Yongsan International-Seoul boys edged the Falcons 2-1.
"We dug a hole for ourselves," said Seoul American boys coach Steve Boyd after the battle of reigning Far East tournament champions. Small-schools champion YI-S burst in front of the large-schools champion Falcons 2-0 in the first 25 minutes on goals by Park and Shin Ikeda.
"We got outplayed the first half," Boyd said. "It was too far to come back from. The first half killed us. We couldn't get anything going. Give power to them (Guardians). They're a good team."
Seoul American saw chance after chance turned aside by YI-S keeper Shu Ikeda until David Voelker broke through on a penalty kick in the 77th minute.
"Indescribable, to finish the way we did," said Harry Creech, who played for Seoul Foreign last decade and just completed what he called a "roller-coaster" first season at the Guardians' helm.
While Seoul American's boys were seeking their first KAIAC D-I Tournament title in 11 years, the girls were trying for a three-peat.
Sarah Stegner put the Crusaders up 1-0 in the opening minutes, but the Falcons' Amanda Jackson leveled it 1-1 with the equalizer in the 49th minute. It stayed that way through extra time, then Yi's save on a Monica Paulk shot clinched the shootout.
"It's been quite a run," coach Joon Myong said of his Crusaders earning their first KAIAC regular-season and tournament title and Asia-Pacific Activities Conference tournament title since 2006. "That's what we always strive for. It's pretty special."
Seoul Foreign also ended a Seoul American reign in the pool that had lasted since swimming was added to KAIAC's charter last decade. The Crusaders had occasionally beaten the Falcons in the boys standings, but never the overall until Saturday at Yongsan International School-Seoul.
Zepher Begnell and Erich Kim each won multiple events as the Crusaders edged the Falcons 1,087-1,039. Esther Kim and Samantha Merritt each bagged multiple wins to keep the Falcons atop the girls standings.
Trevor Maggart, Liz Thornton, Kenjo Maeji and Michelle Stolle each won at least two events as American School In Japan outdistanced Nile C. Kinnick for the team titles in the Kanto Plain Association of Secondary Schools track-and-field finals at Yokota High School.
Yokota's Preston Brooks ran the third-fastest 100-meter dash in the Pacific this season, clocked in 10.98 seconds. In another dash to the finish, Yokota's Fred Gustafsson edged Kinnick's Dustin Kimbrell in the 110 hurdles, 15.54-15.57.
On the DODDS-Japan softball diamond, Nikka Stephens tossed a no-hitter Saturday as E.J. King routed Yokota 16-0.
---
---
---
---