Prep roundup
Seoul American teams reach soccer finals
by
Dave Ornauer
April 27, 2012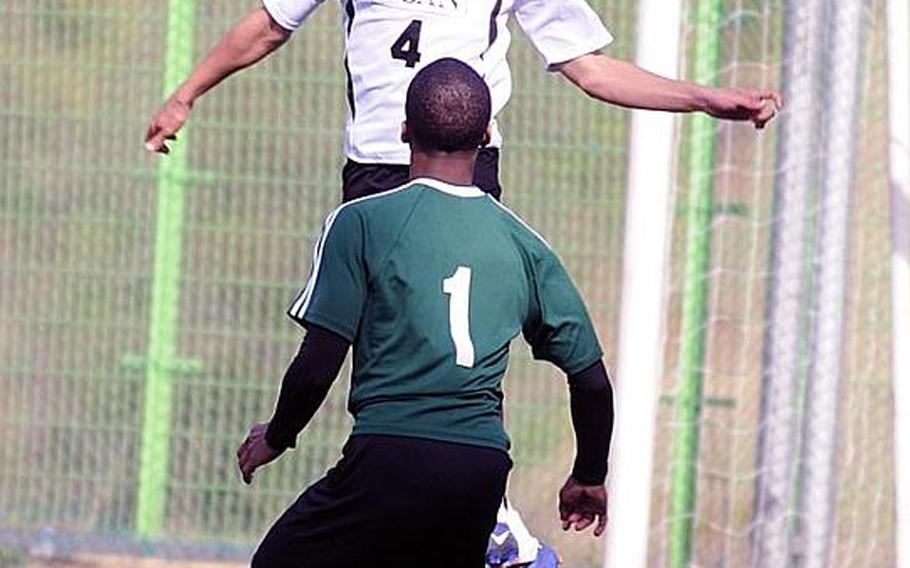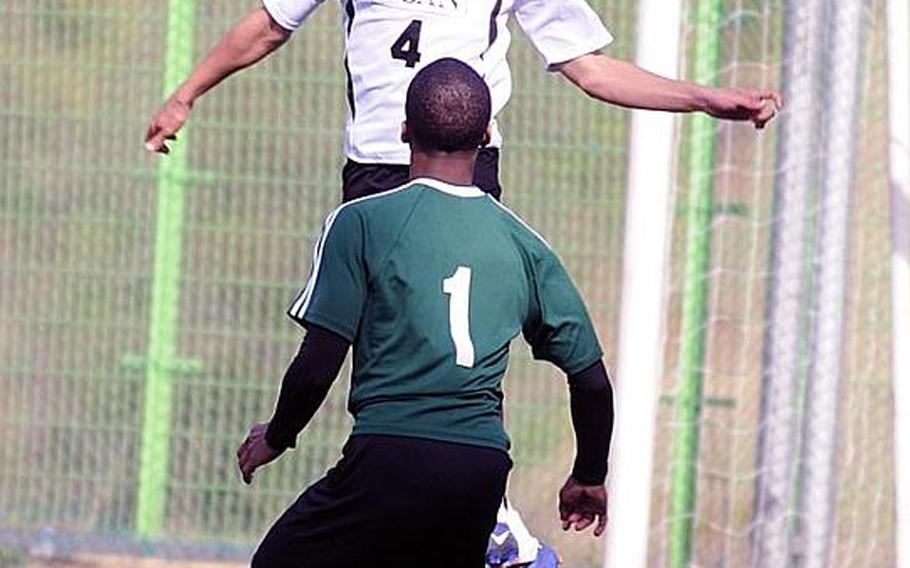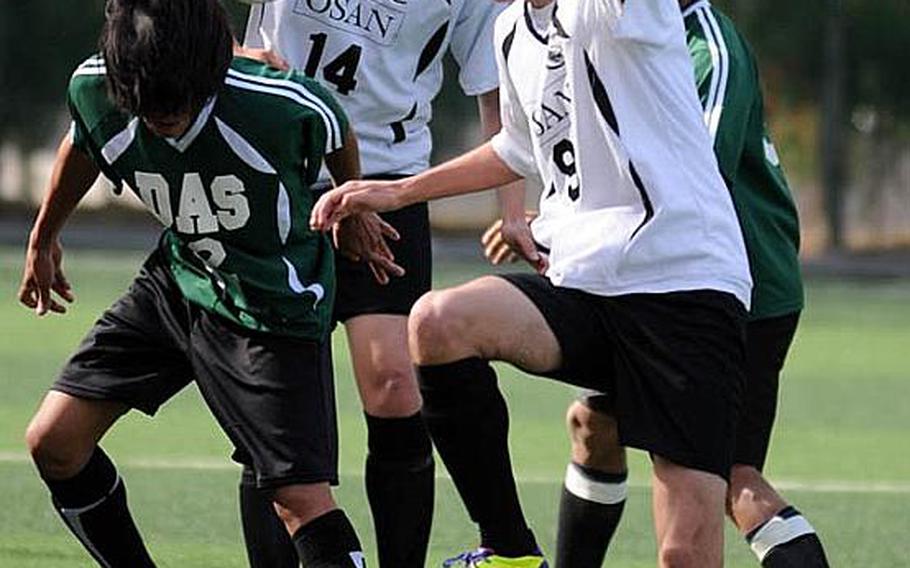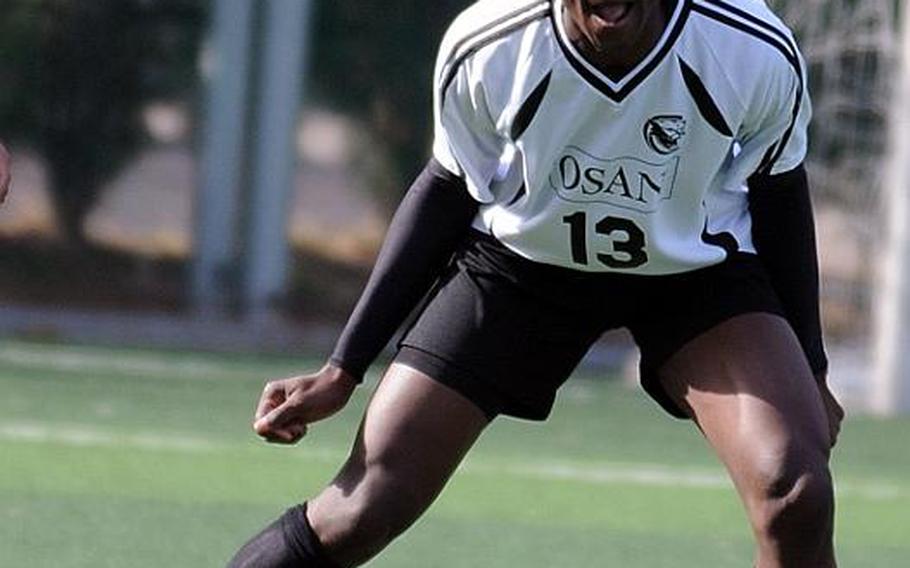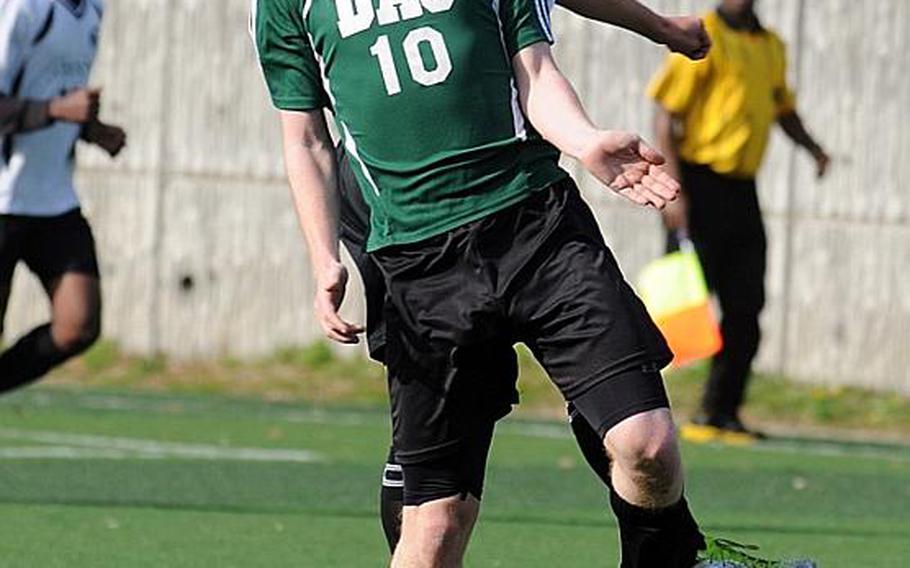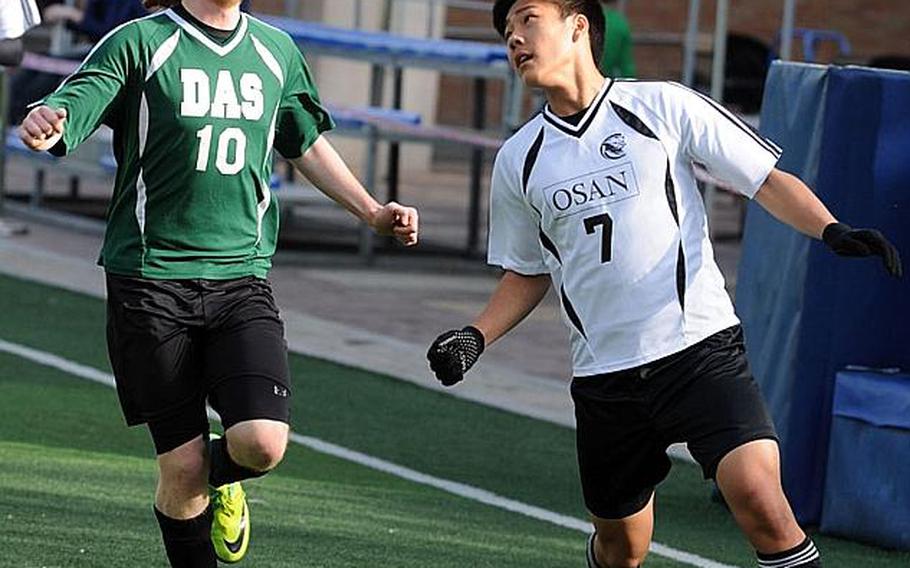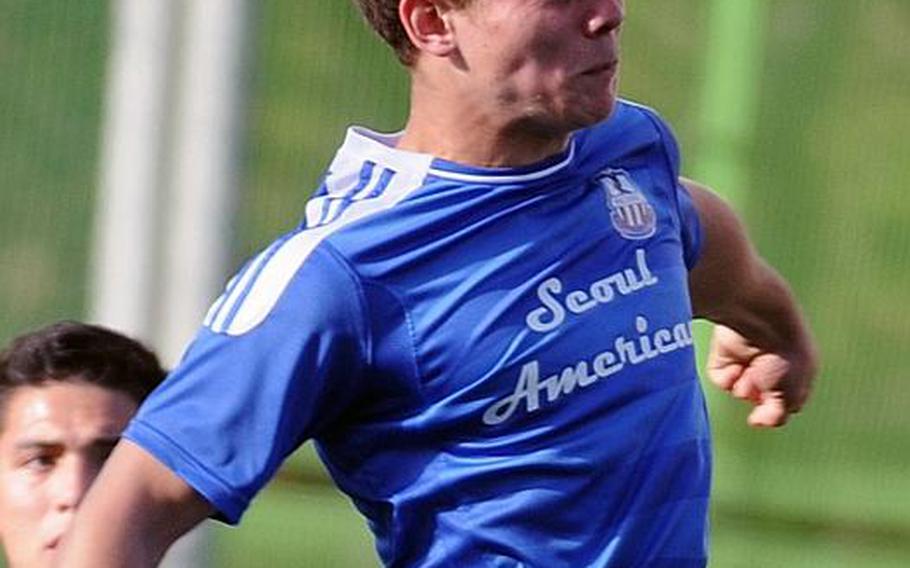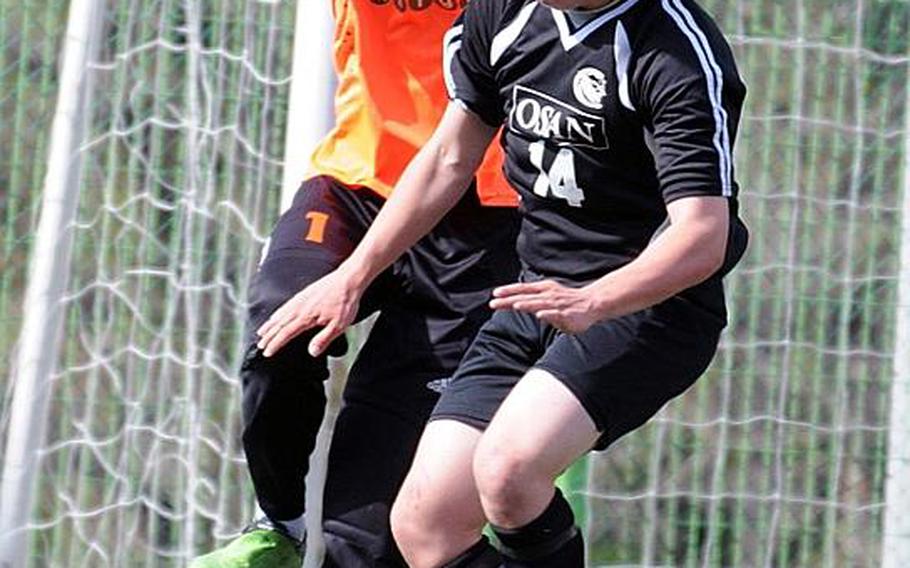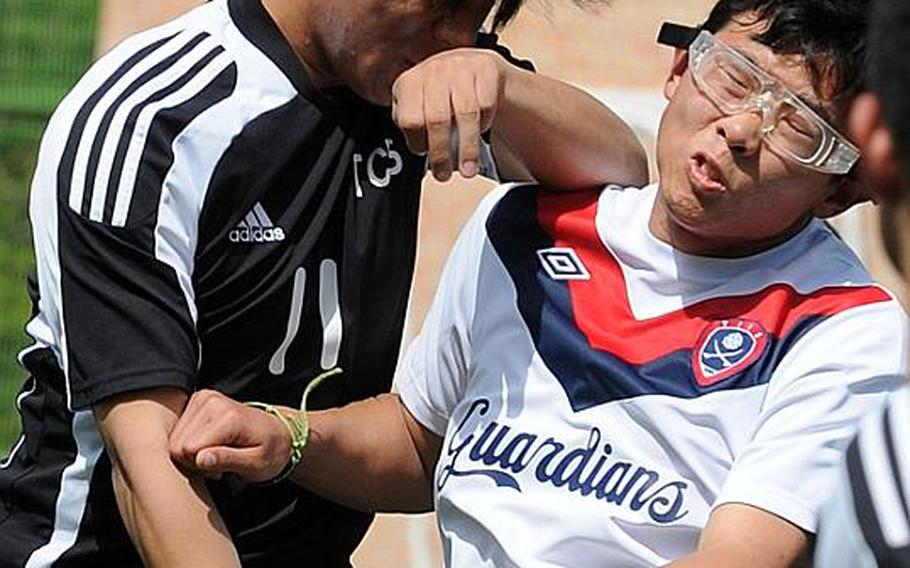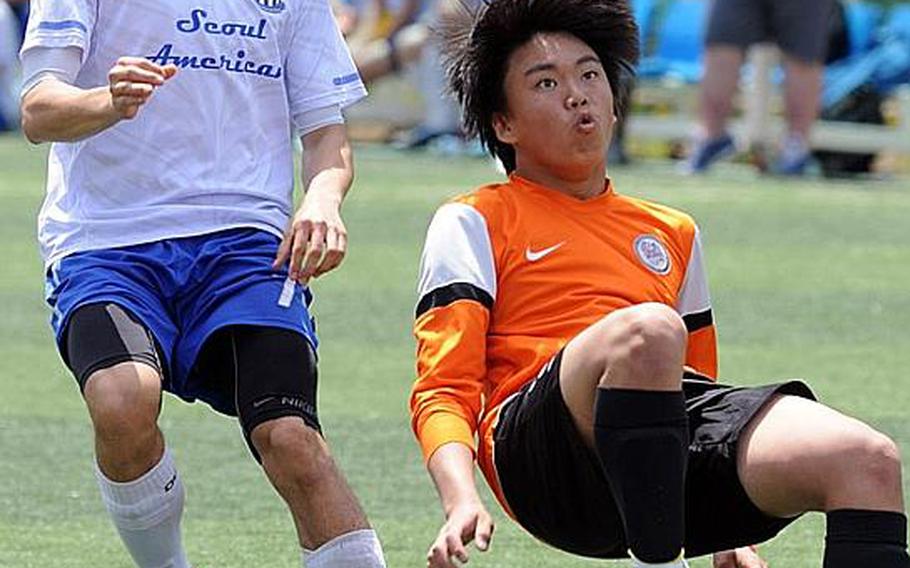 This article has been corrected
SUWEON, South Korea - Plenty of Seoul takes the stage Saturday evening in the championship matches of the Korean-American Interscholastic Activities Conference Division I Soccer Tournaments.
David Voelker's goal with 14 minutes left put Seoul American's boys in position to win their first KAIAC D-1 Tournament title in 11 years, beating Seoul Foreign 4-0 in Friday's semifinals. Amanda Jackson's two goals powered the Falcons' girls past Taejon Christian International 4-1 and in line for their third straight KAIAC D-1 tournament title.
"Another total team win," boys coach Steve Boyd said after the Falcons ran their unbeaten streak to eight matches. "We just never stop. I'm glad to be in the finals."
"That's what we've been working for all season," girls coach Scott Bittner said. "The forwards played well, Amanda controlled the middle and pushed the ball forward and the defense has been rock solid all season. I'm very excited to be back in the finals."
Both Falcons teams finished third in the regular season.
In Saturday's finals, the boys play Yongsan International-Seoul in a battle of defending DODDS Pacific Far East Tournament champions at Gyeonggi Suwon International School; the Falcons won the Division I title and the Guardians their third D-II title in four years last year.
Meanwhile, Seoul American's girls face longtime KAIAC girls power Seoul Foreign on the Falcons' home turf.
YIS-S boys outlasted GSIS in a penalty-kick shootout that lasted eight rounds; the Guardians edged the Purple Knights 5-4. Seoul Foreign's girls left little to chance, blanking GSIS 5-0.
Both of Saturday's finals start at 6:30 p.m.
Seoul American's boys didn't win Friday's semifinal without facing adversity. Falcons shooters hit two crossbars and defender Devin Williams was sent off for dangerous play late in the first half, forcing the Falcons to play a man down most of the match.
With the Falcons ahead 2-0, Voelker cut inside the defense and found the back of the net with 14 minutes left. Four minutes later, Harold Martin sent a 60-yard free kick into the net.
"Playing a man down, that's tough," Boyd said. "We put as much pressure (on Seoul Foreign) with a man down as we would with a full squad."
Jackson's two second-half goals broke a 1-1 halftime tie. Hannah Nelson added her team-leading 12th goal of the season in the second half.
Kadena's Taylor just misses hurdles recordDerrick Taylor of Kadena won the 300-meter hurdles in 39.46 seconds in Friday's Okinawa Activities Council weekly meet at Kubasaki High School. Taylor's time was just .06 seconds off the Pacific record of 39.4 set by Yokota's Fred Gustafsson last year.
On the Japan pitch, Tyelor Apple scored a hat trick, pushing his DODDS Japan and DODDS Pacific single-season record to 55 as Matthew C. Perry blanked Zama American 7-0. Apple is six shy of Remco Rademaker's record of 61 set for Seoul Foreign in 2008.
Tyler Smith got the win and Matt Cottrell batted 4-for-4 with three RBIs as Kubasaki's baseball team remained unbeaten against Kadena in OAC play this season, beating the Panthers 9-3 Friday on Camp Foster.
CorrectionDerrick Taylor was misidentified in an earlier version of this article.
---
---
---
---