Girls basketball preview
Seoul American looking for new stars
by
Dave Ornauer
December 1, 2011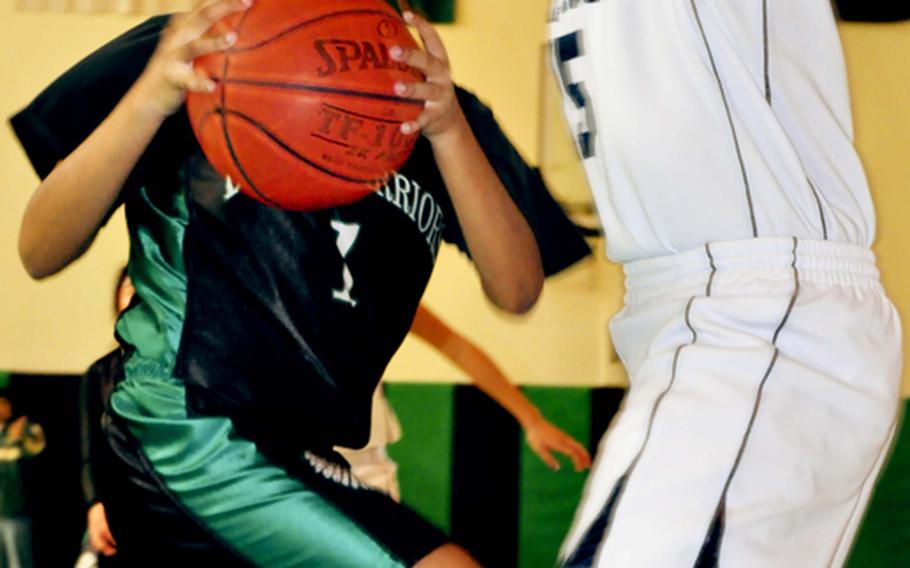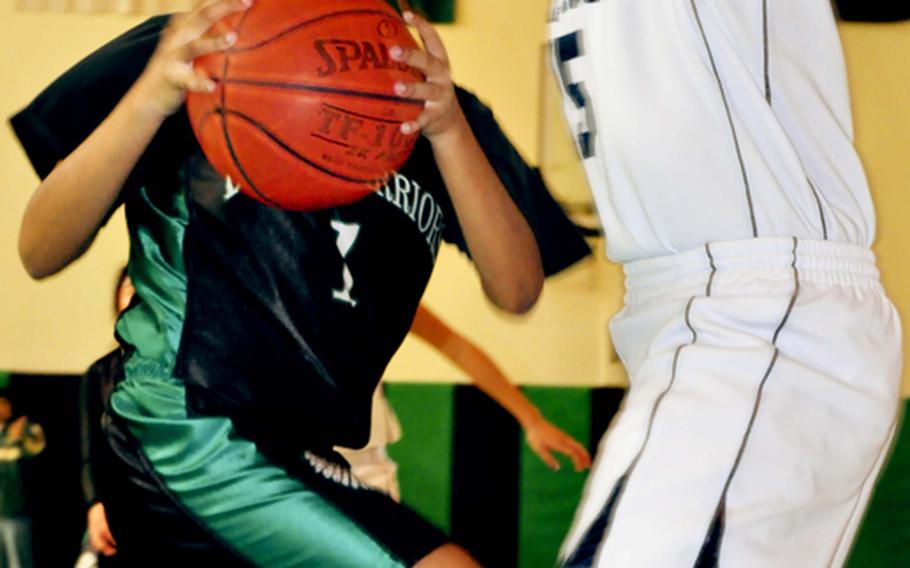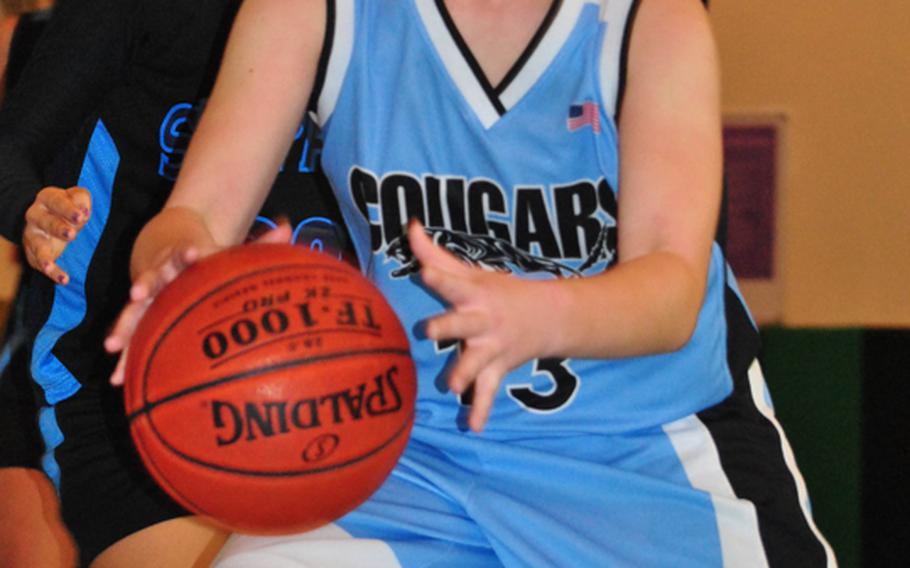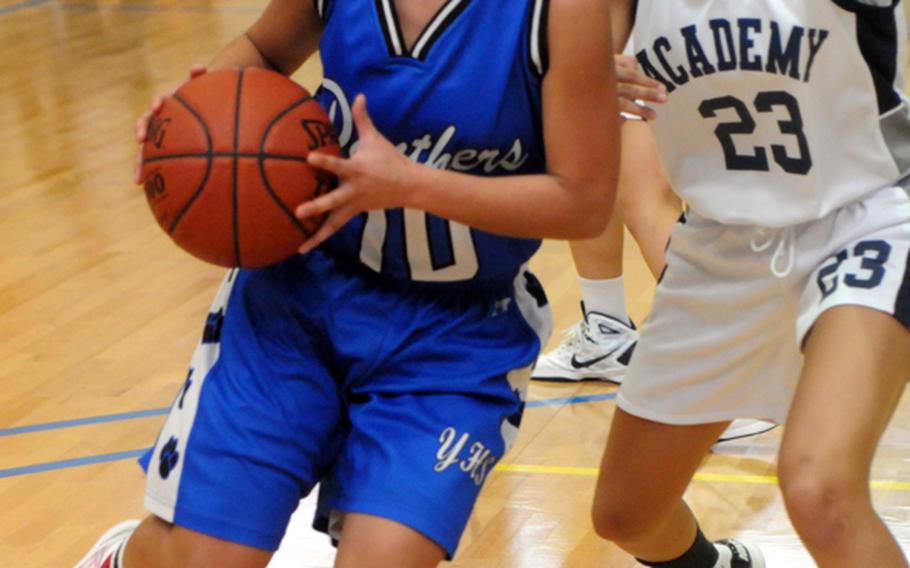 They're just a pleasant memory now. Seoul American girls basketball's Big Three of Jordan Elliott, Destinee Harrison and Liz Gleaves led the Falcons to their second straight Far East Division I Tournament title and fourth in seven years last February.
A new coach is in place, Jesse J. Smith, and just two return from a team that also won its 19th straight Korean-American Interscholastic Activities Conference title.
But the Falcons soldier on, not looking longingly at the past, but with a mind on building for now and the future.
"Anybody would have enjoyed coaching them; it's a luxury that most coaches don't get all the time," Smith said. "It was a team effort. That's the type of athletes they were."
Behind returning starting center Mecca Perkins, and fellow junior Hannah Nelson at guard moving up from the junior varsity, "Seoul American will continue to try to represent the school with pride and live up to its legacy," Smith said.
Behind those two, though, are a bunch of youngsters, three juniors, three sophomores and a freshman, who must learn Smith's system in quick order. "Whether we're rebuilding or reloading, that question we'll answer in the next three months."
If bloodlines mean anything, the Falcons might have a future star in freshman center Sade Akinbayo, younger sister of senior All-Far East center Tomiwa Akinbayo. "She's a quick study, but she's learning the game," Smith said.
Despite wearing the two-time defending champions' bull's-eye – "I don't feel any pressure," Smith said – the Falcons will likely have a battle at Far East in February with teams like Yokota, the reigning DODDS Japan and Kanto Plain champion that placed third at D-I last year.
But the Panthers, with seniors Erika Ettl and Kat White facing a now-or-never situation, will be playing catch-up; two key players, Sydney Glover and Becca Warren, are down with illness or injury.
Another preseason favorite, two-time D-I runner-up Faith Academy, is also in last-chance mode, in the final edition of the Grace (Fern) and Kelly (Hardeman) show.
The Division II Tournament title chase should be wide open, now that reigning champion St. Paul Christian's Big Three, Sam Nauta, Momoko Ennis and Jaymee Cruz, have graduated.
E.J. King, with its own Big Three of sophomores Deb Avalos and Jaimee Staggers and junior Tara Long, could make some noise, along with Matthew C. Perry, with its senior scoring star Rebekah Harwell, who matched the Pacific single-game mark of 44 points last weekend.
Daegu High, a season removed from its second D-II title in school history, will chase a third behind scoring stars Kierra Pineda and Raven Calloway.