Seisen rallies and rallies to earn championship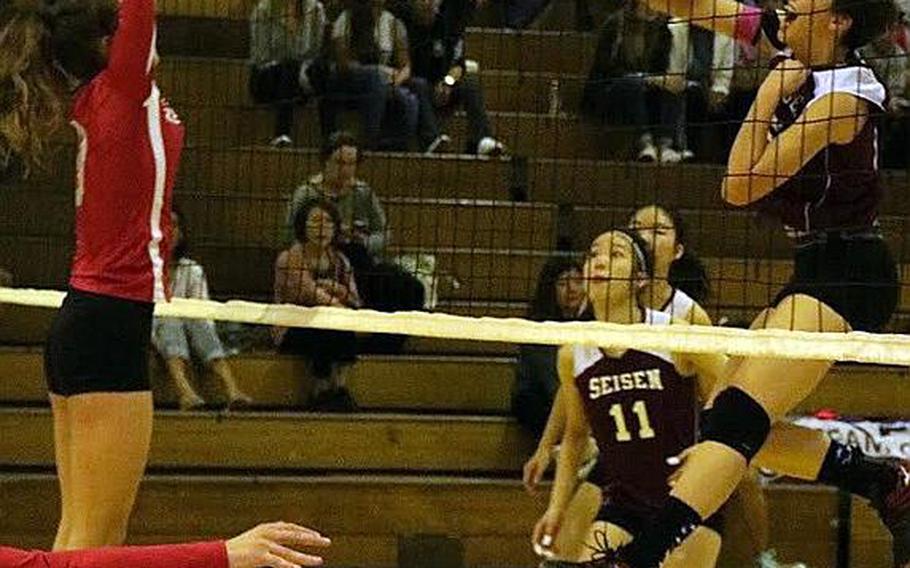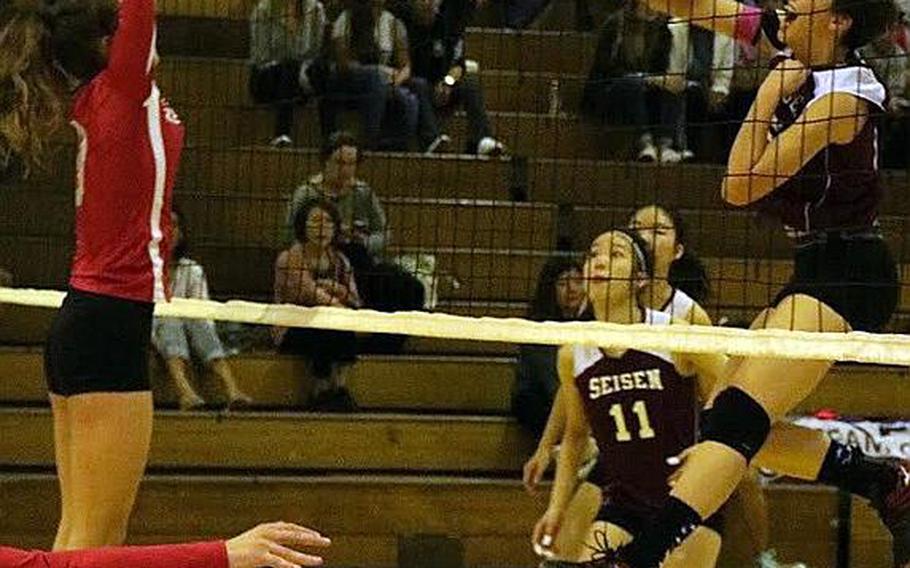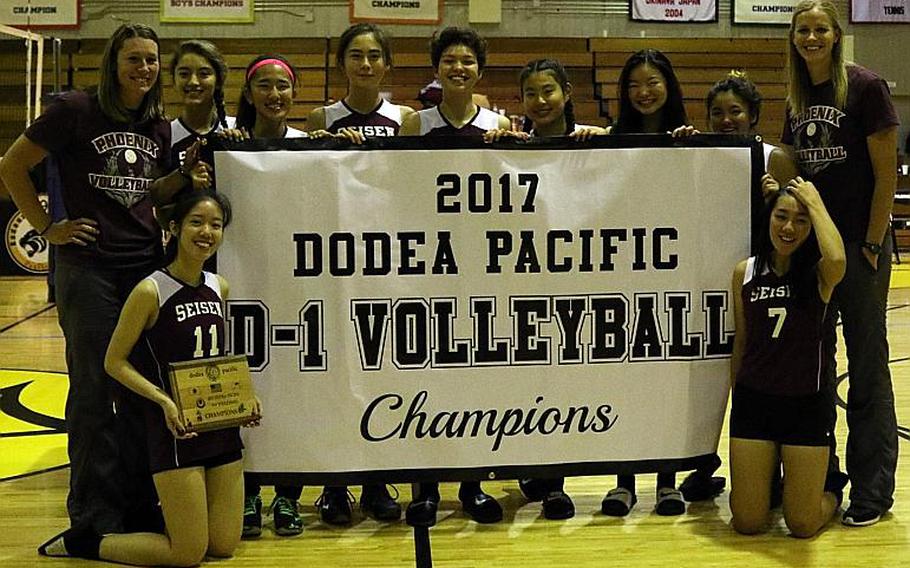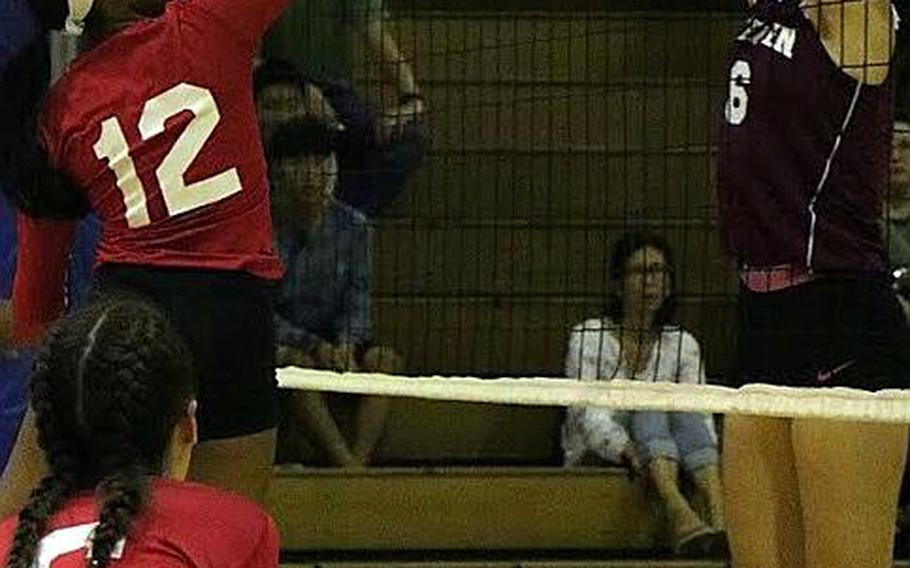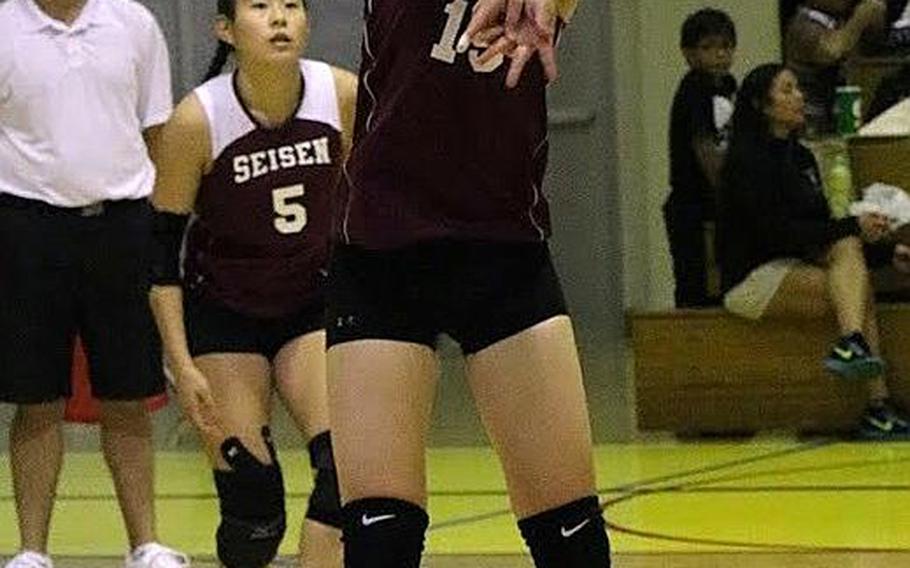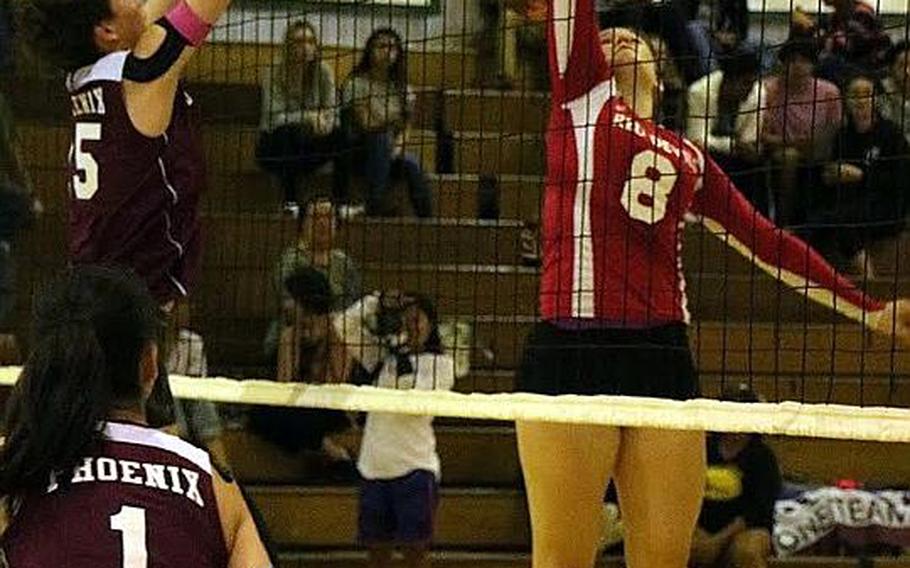 KADENA AIR BASE, Okinawa – A league championship, a major in-season invitational and the first Far East Division I tournament title in 24 years.
But it wasn't easy for Seisen International.
Injuries rattled the Phoenix lineup throughout the season. They finished third in Far East Division I Tournament round-robin play. They had to come from behind in the quarterfinals and semifinals just to get to Friday's title match against Nile C. Kinnick.
"They fought through that adversity, which helped them today," coach Elizabeth Jury said after Seisen downed the Red Devils 25-15, 25-27, 25-18, 25-9 to give the Phoenix their first D-I title since 1993.
"They know how to persevere and they're resilient in what they do," Kinnick coach Tony San Nicolas said. "Nothing changes for them. That's a championship team we lost to."
"We've worked so hard for this, completely," Jury said. "This is special, absolutely."
Special for her and seniors Grace Lau, Angela Chou, Solana Fujikawa and the tournament's Most Valuable Player, Best Hitter and Best Blocker Amanda Wood. Jury had coached them since middle school, and when she became head coach in 2013, the four followed her to the varsity.
"It really is amazing," Wood said. "I feel really satisfied with how we played. We never dropped off. We always kept the momentum going."
In the quarterfinal they were trailing host Kadena 2-0. The Phoenix fought back to level the match, then saw a 14-9 fifth-set lead evaporate before holding on to win 19-17.
The Phoenix trailed again 2-0 in the semifinals to three-time defending champion Kubasaki before rallying to win in five sets. Wood led the way with 35 kills in 89 attempts, with just three hitting errors.
"And we were playing smart" against the Dragons, Jury said. "The defense adjusted, reading their tips and moving their feet; that's where it emanated from, the defense, completely."
Each team won a set in the final before Seisen went ahead for good in the third. But even then, "we kept telling the girls, it's a new game, a new set, 0-0, nobody's won anything," Jury said.
"Same thing after we won the fourth, we kept saying we were equal, we were not winning. You need to push, you need to go on a run."
Wood came up with a big block in the fifth set and service aces did the rest, Jury and Wood said. "Our serving was really strong," Jury said.
Wood finished with 27 kills, Chou had 36 assists, Momoka Umemiya had 19 digs and Iwao had five kills and Lilu Vandercamme seven.
For Kinnick, the loss extended a run of futility that's seen the Red Devils reach four Division I finals, each ending in defeat. The other three came at the hands of American School In Japan.
The Red Devils, too, underwent "ups and downs," San Nicolas said, over the season, losing setter and team leader Faith Hughes for more than a month.
Still, "I told the girls I'm very proud of them," San Nicolas said. "For us to be in the big dance, if I had asked them, I don't think they could have given me a straight answer that they'd be in the championship. Obviously, they fought hard and played well."
Hughes had 31 assists, and 178 for the tournament, which was scheduled over four days but truncated to three due to oncoming Tropical Storm Saola. Exotica Hall had 18 kills and Jade McGinnis nine and Andrea Venegas had eight digs.