Far East DI baseball
Seevers' reign ends, but ASIJ's doesn't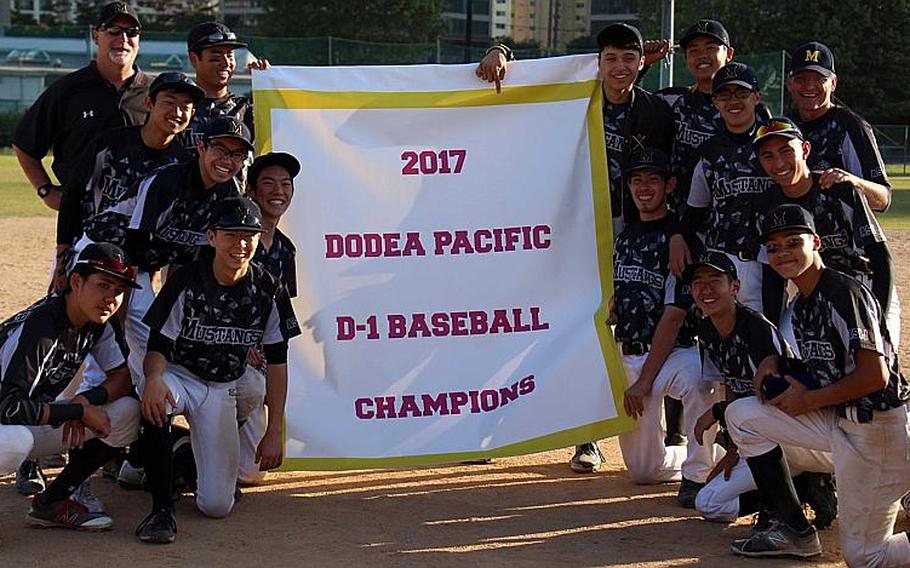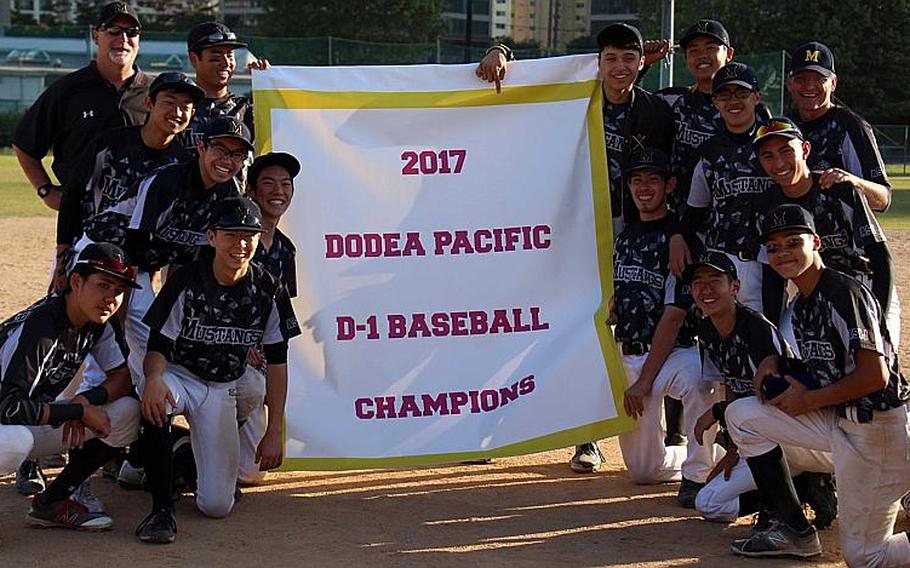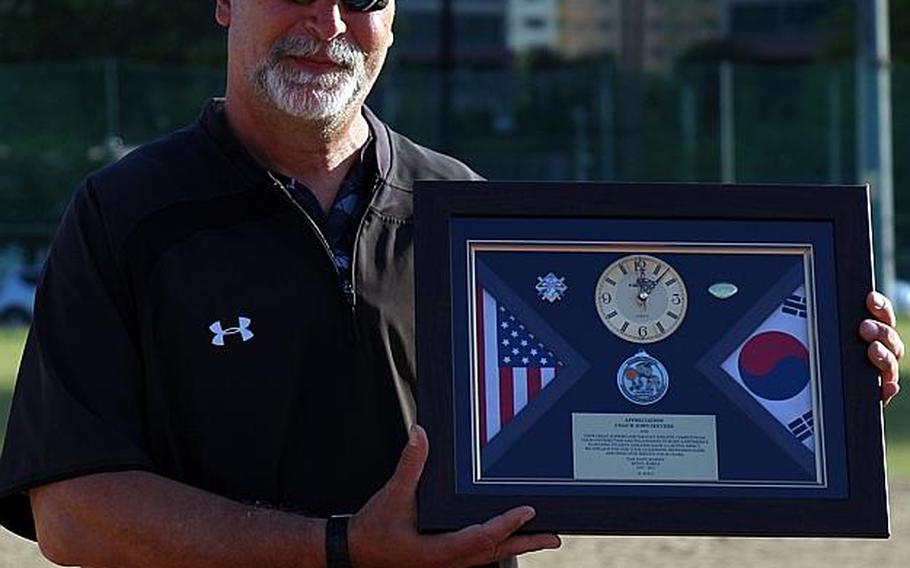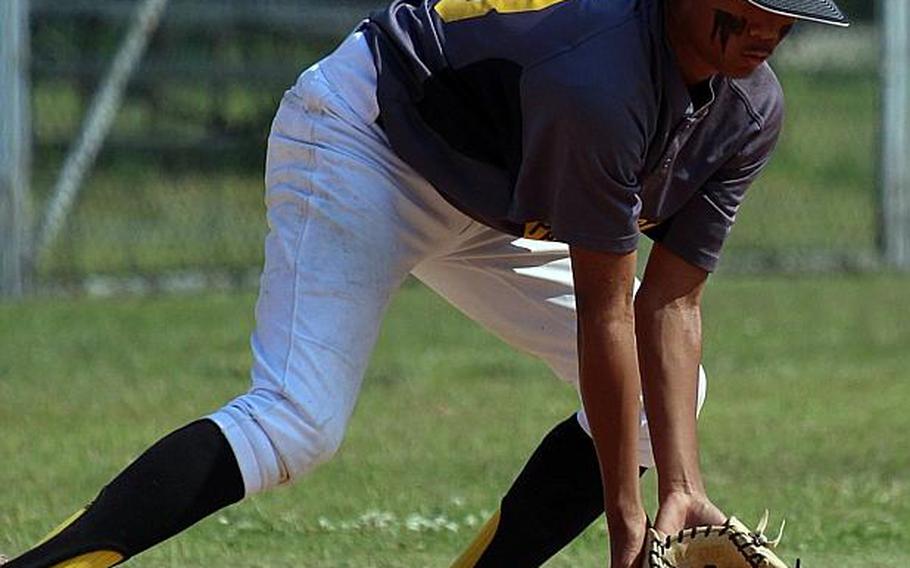 YONGSAN GARRISON, South Korea – It didn't have a standout centerpiece player as in the past three seasons, but that didn't stop American School In Japan from winning its fourth straight Far East title and sending longtime coach John Seevers into retirement a champion.
Ian Donahue drove in a run with a fielder's choice grounder to tie it and Max Fu scored the game-winner from third on Ryan Vo's double-play lineout, giving the Mustangs a comeback 5-4 win over hard-luck Kadena in Wednesday's Division I Baseball Tournament final.
The Mustangs' fourth straight D-I title came in Seevers' last game in his 40th year at ASIJ, nestled in Tokyo's western suburbs, where he coached baseball for 37 years and football for 33. He called Wednesday's title the most special of all.
"I told the kids that in coaching over 40 years, you usually forget some of the things that happened with the earlier teams," Seevers said. "This team was never say die, never quit, it had tremendous work ethic and talent, just a pleasure to work with. So special."
While the Mustangs extended their record for consecutive D-I championships, the Panthers continued their run of frustration – they've been to the D-I final six times and came up empty each time.
Rather than built around a star such as Justin Novak in 2014, Mizuki Shumsky in 2015 and Tyler Sapsford in 2016, who all went on to play Division I, the 2017 Mustangs were centered around team and small ball, and Wednesday's win was a microcosm of that.
Donahue's infield single plated Fu with the first run, then Sho Hatakeyama drove in Vo with a sacrifice fly as ASIJ jumped ahead 2-0 in the first inning.
Kadena rallied for three runs in the third. Cody Sego belted a double to left that scored Jared Duenas and Justin Wilson, then scored on Isaac Hostetler's single to right. ASIJ replied on Kenichiro Bernier's double that scored Kai Shimojo, tying it 3-3 in the fourth.
The Panthers made a bid to win it in the sixth when Caleb Yasaki lifted a sacrifice fly to right, scoring Sam Jensen to give Kadena its last lead, 5-4, setting the stage for ASIJ's seventh-inning rally.
"You have to have a team that believes in themselves, believes in each other," Seevers said. "I haven't had a group like this in a long time."
Sho Flores got the win with five innings of relief, while Ken Hemmer batted 3-for-4 with a double for the Mustangs. Wilson, in his final game for Kadena, took the loss. Sego batted 2-for-4 with two RBIs.
Seevers began the school year by capturing his first and only Far East D-I football banner, then on Dec. 1 announced that 2016-17 would be his last year at ASIJ. He and his wife, Karen, also an ASIJ teacher, are moving to their home state of Nebraska after the school year ends.