Europe Players of the Year: Girls soccer
Seebeck found net or teammates repeatedly
by
Rusty Bryan
June 12, 2011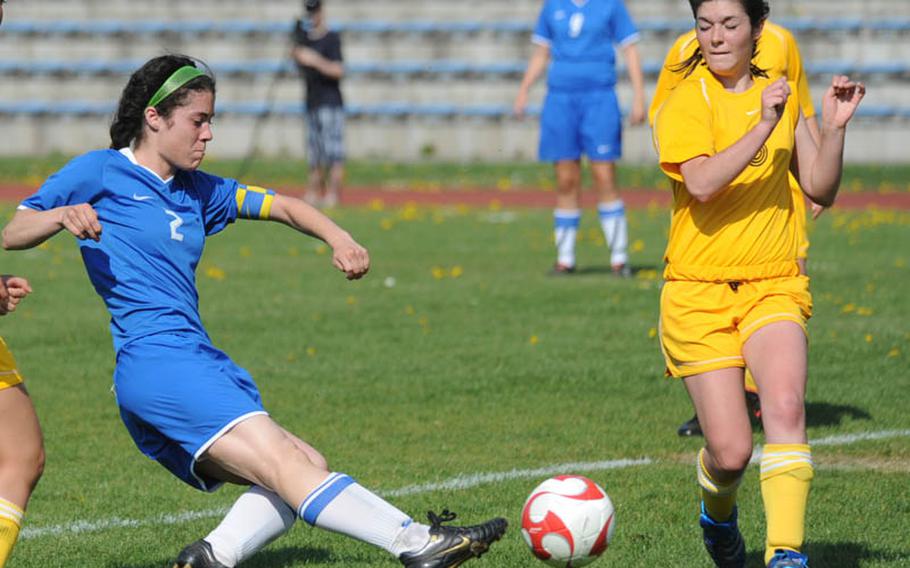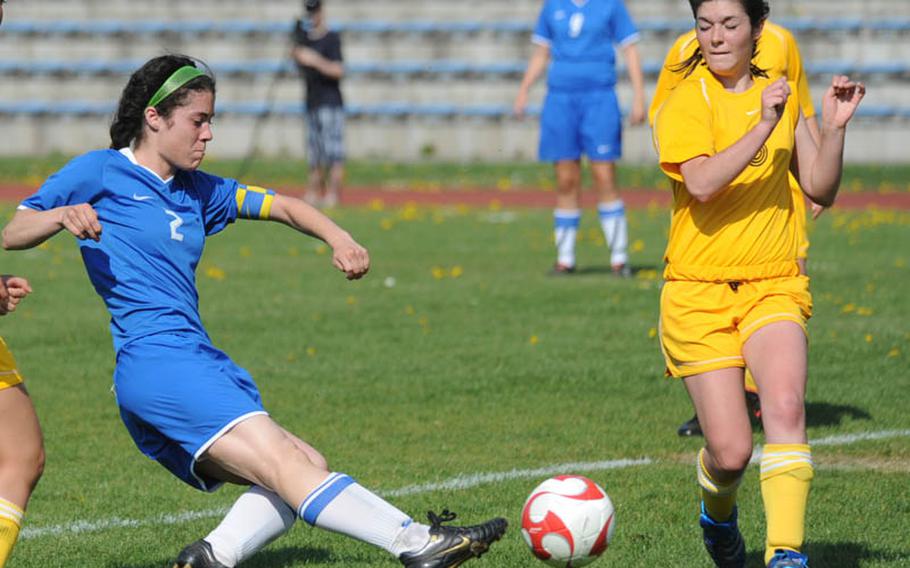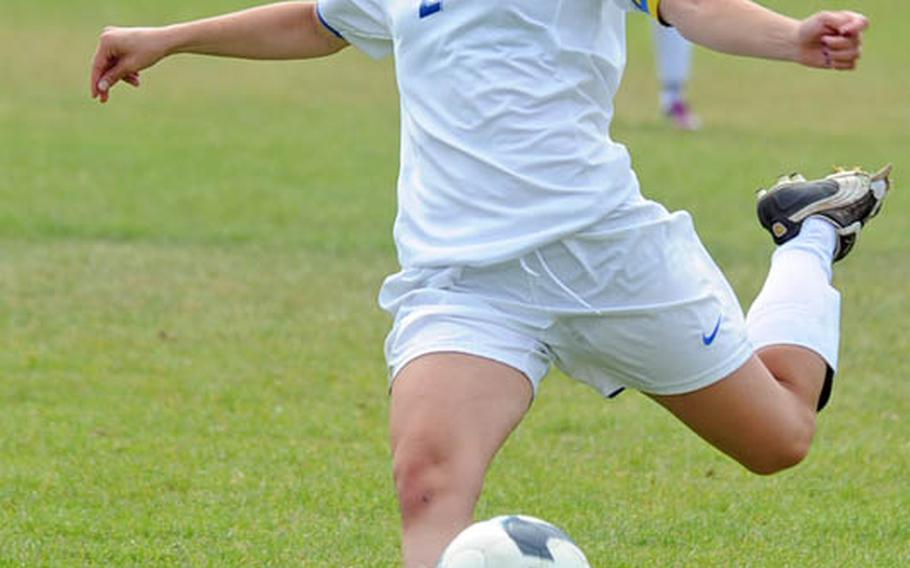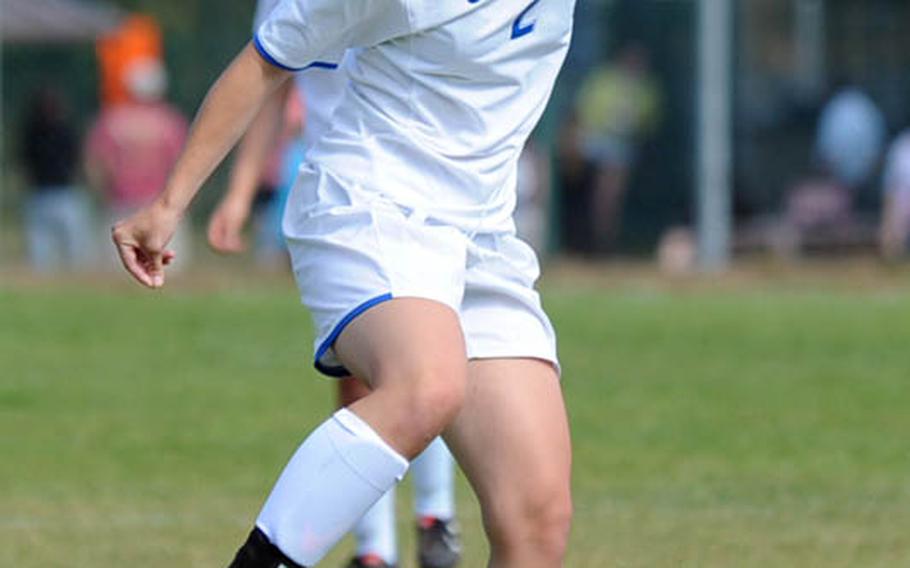 The numbers don't lie about Stars and Stripes female soccer player of the year Josie Seebeck.
In seven regular-season games last season, the Ramstein junior midfielder scored 16 goals and had 11 assists. During a five-game DODDS-Europe tournament run against Division I schools only, she rang up eight goals and five assists.
But those figures, as impressive as they are, don't tell the whole story.
Such as highlighting Seebeck's on-field organizational skills.
"… [S]he masterminded 24 of our 48 season goals, 16 in the regular season and eight during the tournament; and assisted on 16 others," Ramstein coach Ricardo Buitrago wrote in a recent e-mail. "That is phenomenal, to think that she was involved in 40 of 48 goals. Her vision, dexterity, precision and skill with the ball is enviable."
And the stats don't speak to her leadership qualities.
"Even before the season got under way, Josie, along with (co-captain) Laura Welch, got together with potential players in the fall to begin a training regimen," Buitrago continued. "Josie was instrumental in getting the girls motivated.
"When the season rolled around, Josie and Laura took charge and demonstrated . . .exemplary leadership qualities that made them both the natural choice for team captains. This is a significant accomplishment in and of itself, given that, in my seven years coaching the Lady Royals, that role had always been fulfilled by a senior. "
Nor do the stats say anything about her mind-set.
"Although she is hard on herself, she is kind, generous and humble," Buitrago continued. "She has inspired many of her teammates to be better, not just soccer players, but human beings. She is unselfish and determined."
And gracious, as shown after Ramstein's 2-1 loss to defending champion Patch in the D-I title game.
"I hated to lose," Seebeck said by telephone last week, "but if we had to lose, I'm glad it was to Patch. They're a great team, and a lot of their players are friends of mine from [the Olympic Development Program].
"I thought it was a great game, even though I didn't have the game I wanted. They really shut me down."
Seebeck, who can play any position, according to Buitrago, loves her spot in the midfield.
"Midfield has always been my position," she said. "Controlling the game is really important, and I love to distribute the ball."
This summer, Seebeck will be playing at stateside summer camps and on whatever soccer pitches her ODP activities and German-league play take her. "We get to play against grown women," she said of playing year-round with a German club. "It's very fast. The technical things they do are spot-on."
All of which points to a fruitful spring in 2012, a season that Seebeck believes will let the Lady Royals, who started this year with three freshmen and five sophomores on their 18-player roster, build on the progress they made in 2011.
"We came really far," she said. "We worked really hard. We had a great season."
---
---
---