Europe track
Season-ending individual, team titles up for grabs
---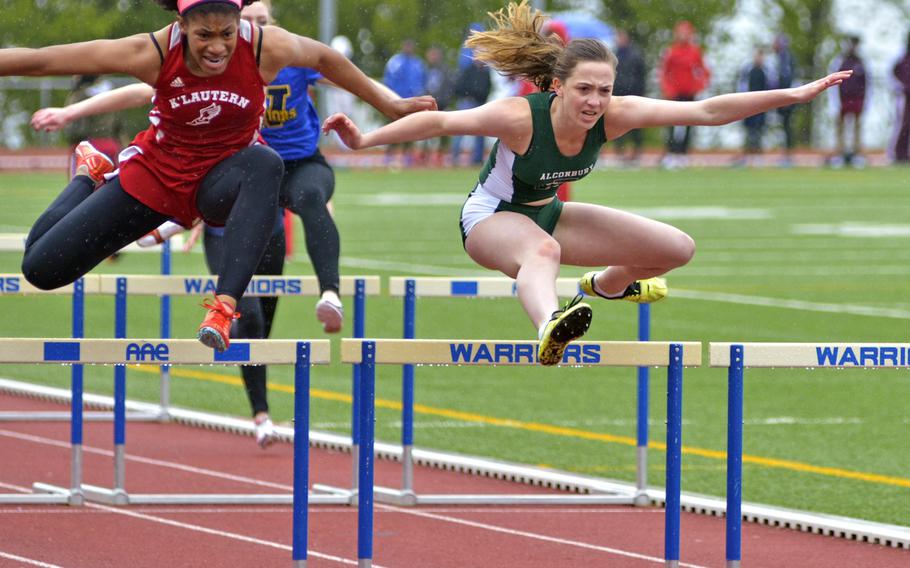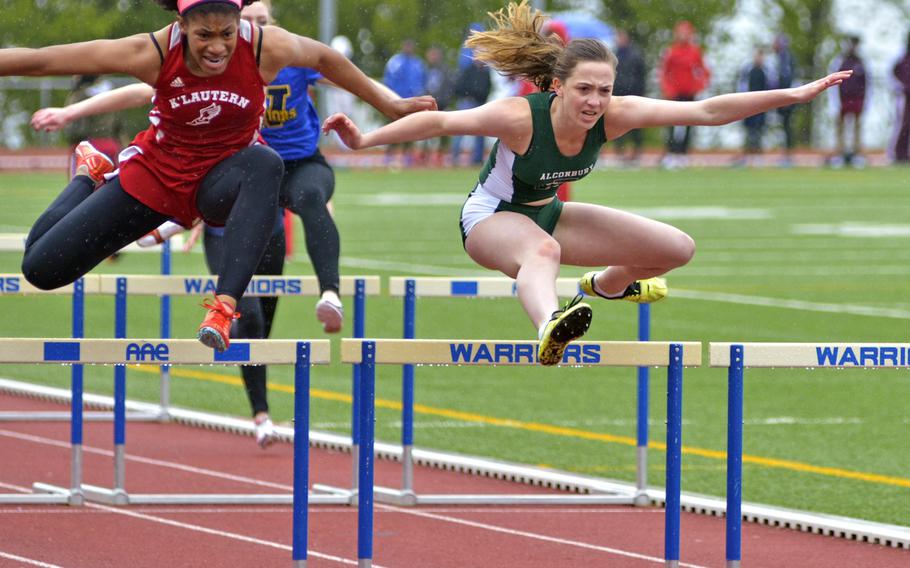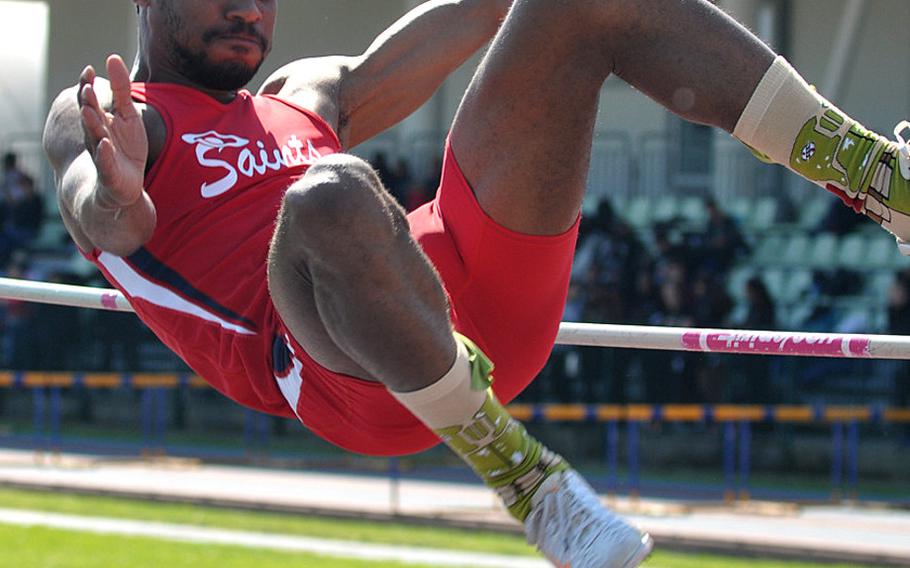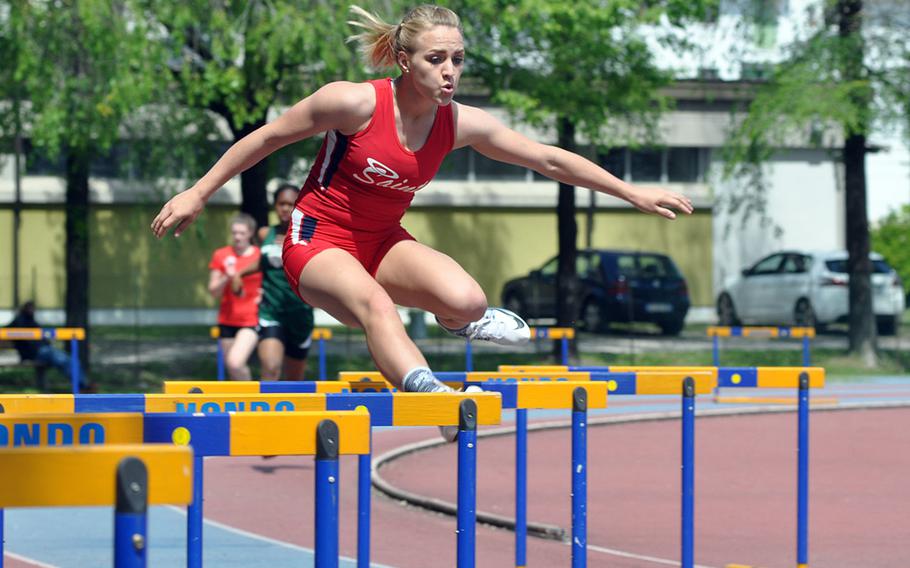 Athletes from across the continent will gather at Kaiserslautern High School on Friday and Saturday for the 2016 DODEA-Europe track and field championships.
The two-day event follows a regular season of six Saturday meets for most DODEA-Europe programs, dating back to April 2 and interrupted by a two-weekend spring break. The meet, along with the baseball and softball championship games held elsewhere in the Kaiserslautern Military Community on Saturday, brings an end to the 2015-16 DODEA-Europe athletics calendar.
Here's a look at some of the key teams and athletes in the chase for European championships.
Girls The defending Division I champion Ramstein Royals have been an overwhelming force again this spring, drawing from DODEA-Europe's largest student population to field viable competitors in nearly every event. While they'll make a strong bid for the team title based on sheer number of points-earning high finishers, the Royals also boast an elite core of athletes in the mix for individual titles and new European records.
Defending 100-meter dash champion Denee Lawrence has the inside track on defending her title and might also claim other short-range solo and relay medals, while Katelyn Schultz is back to defend her 3,200-meter title and could tack on more middle-distance hardware.
Homestanding Kaiserslautern has a potential breakout star in Jada Branch. Already the reigning European champion in the triple jump, Branch also dominated the 200-meter run, the 300-meter hurdles and the long jump this regular season. Strong relay squads and the presence of powerhouse Armani Goodwin in the strength events give the Raiders a chance at knocking off the archrival Royals.
Division I foes Wiesbaden and Stuttgart have been a tier below those two programs this spring, but they'll certainly be heard from this weekend. Hurdler Brigantia O'Sadnick and 400-meter specialist Clarissa Paniagua lead Wiesbaden, while Stuttgart's Rachael Dickenson will challenge Schultz in the longer-distance runs.
From Italy, Kayla Music of Naples, Brandy James of Vicenza and Ellie Prewitt of Aviano are athletes to watch.
In the smaller division races, defending team champion Ansbach and 2015 runner-up Black Forest Academy figure to battle it out again, while Alconbury's Olivia Sealey, the reigning 100-meter hurdle European champion, leads the Dragons' bid to repeat as Division III champion.
Boys The defending champion Stuttgart Panthers and challenger Ramstein Royals have gone back and forth this spring atop the DODEA-Europe team power rankings, with each outscoring the other at times in the regular season. That battle will be settled this weekend, with possible heavy intervention from a deep and talented Vilseck Falcons squad.
Stuttgart is particularly strong in the longer runs, where reigning European cross country champ Hunter Ficenec lives at the front of the pack. Royal runners Colin McLaren and John Casey pose a direct threat to Ficenec and the Panthers' hopes of a repeat. Versatile Stuttgart athlete Jacob Milton, meanwhile, has starred in both discus and high jump this spring.
Vilseck's title hopes depend largely on pure speed. Sprinters JaColby Hulltown and Zavier Scott and a blistering 4x100 relay unit put the Falcons squarely in the Division I points race.
Strong relay entries from Wiesbaden and Kaiserslautern represent those schools' best chances of stockpiling points this weekend, while Vicenza sprinter Xavier James and Naples powerhouse Adriane Hines headline Italy's large-school programs. SHAPE, though short the numbers to make a team title run, has a big-time speedster in Cameron Little.
The smaller division races appear largely up for grabs. Runner Curtiss Wilson is a standout for defending Division II champ Bitburg, but Te'Kevin Boston, a standout in hurdling and jumping events this spring, could lead a takeover by 2015 runner-up Aviano.
The Division III crown is vacant after the closure of Menwith Hill, leaving Alconbury and Baumholder to square off after tying for second place last year. Sprinter Adarius Gallon leads the Dragons against jumper Nathaniel Horton and the Bucs.
Twitter: @broomestripes
---
---
---
---