Europe Players of the Year: Boys track
Scranton grows into jersey, wins twice
by
Mark Patton
June 13, 2011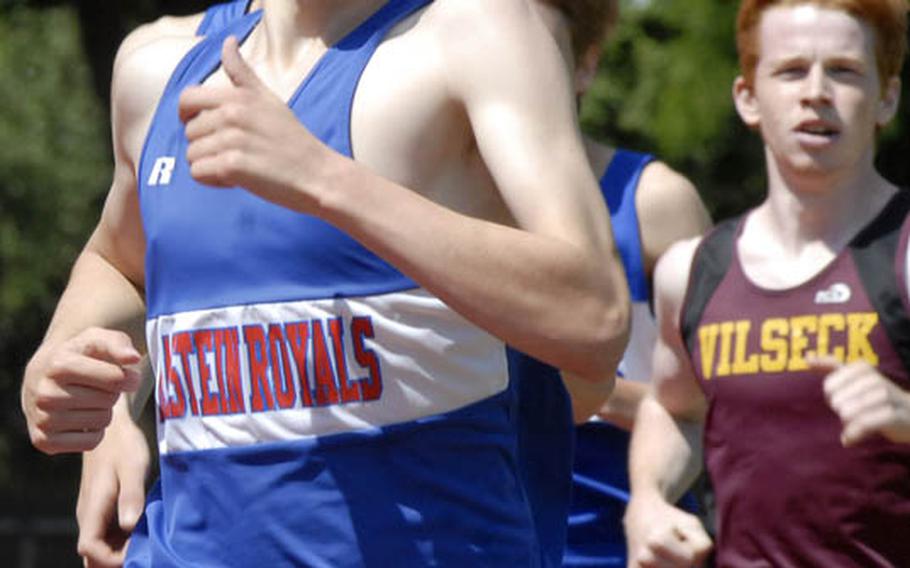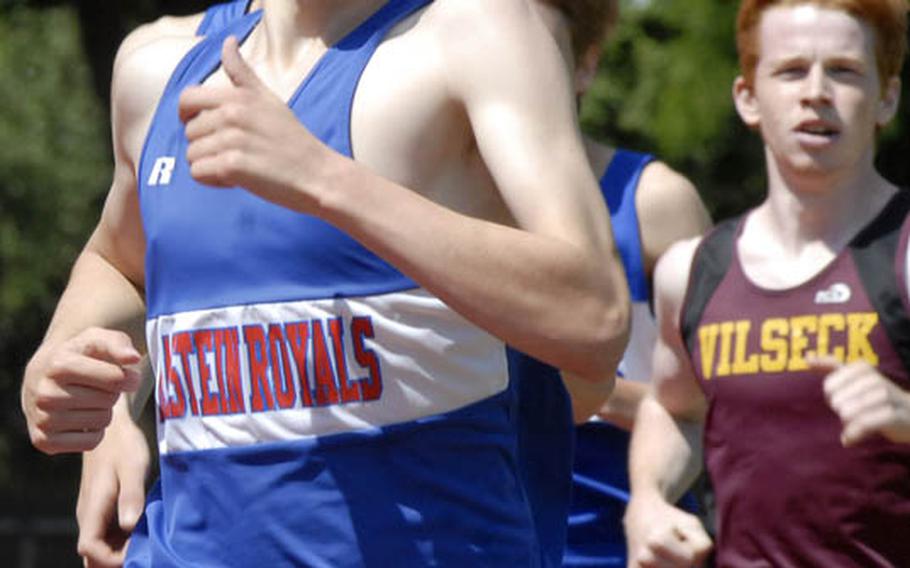 What a difference a year makes.
For Ramstein sophomore Jack Scranton, the difference went from not even qualifying for the DODDS-Europe track championships as a freshman to hanging two gold medals around his neck during his second campaign.
During his freshman year, Scranton was more than a minute off qualifying for the 3,000 meter race and about 30 seconds away from earning the right to compete in the 1,500 meters at the European championships.
One of Scranton's former teammates couldn't believe his eyes when he returned to the European championships this year as a spectator and saw the 16-year-old distance runner compete.
"I just remember you were a little guy with a jersey that was too big," Scranton says former Ramstein gold medalist Dimitri Mobley told him after his first gold medal run. Mobley, the 2010 champ in the 110 high hurdles, graduated last year.
"I kind of laughed, to come from that to this is pretty incredible," Scranton said.
With a better-fitting jersey and a more muscular frame, Scranton knocked 22 seconds off his best regular-season time in the 3,000 meter run with a time of 9 minutes 4.05 seconds on the first day of this year's championships The medal was among the reasons he earned selection as Stars and Stripes' male athlete in track and field.
Scranton admits to being psyched out and nervous before his 3,000 meter run, but four words from Ramstein coach Dennis Edwards changed his attitude.
"Believe in your training," Edwards told Scranton before the race. The phrase, probably uttered countless times from coaches around the world, put Scranton's nerves at ease and his mind focused on the race.
The Ramstein sophomore planned on staying behind the first couple of laps and then making his move to the front when everyone else's legs started to get heavy. With a lot of faster pure runners in the field, Scranton knew he couldn't win with a sprint at the very end, so he kept a swift pace in the middle of the race to tire out the competition.
"We really work on pace…." Edwards said of his runners. "Over the course of the season, they kind of develop a sense of how they should be feeling at different points of the race."
When Scranton realized he was about 10 seconds ahead of his planned pace after the second lap, he made his move a little early, going all in sooner than he planned. It paid off.
After winning the 3,000 meters, finishing about eight seconds faster than teammate Carl Lewenhaupt, Scranton's nerves became a non-factor for the 1,500 run the next day. "I already had a gold medal, so I had nothing to lose for the 1,500," he said.
Scranton's 1,500 meter time of 4:09.80 was fast enough for another gold.
A long way from the skinny freshman who got the last pick of uniforms.
"If you just spend time working on it, you'll get better, it's all about how much you want it," Scranton said.
---
---
---