Schweitzer tournament the latest step in Aaron Ellis' development
by
Rusty Bryan
April 1, 2004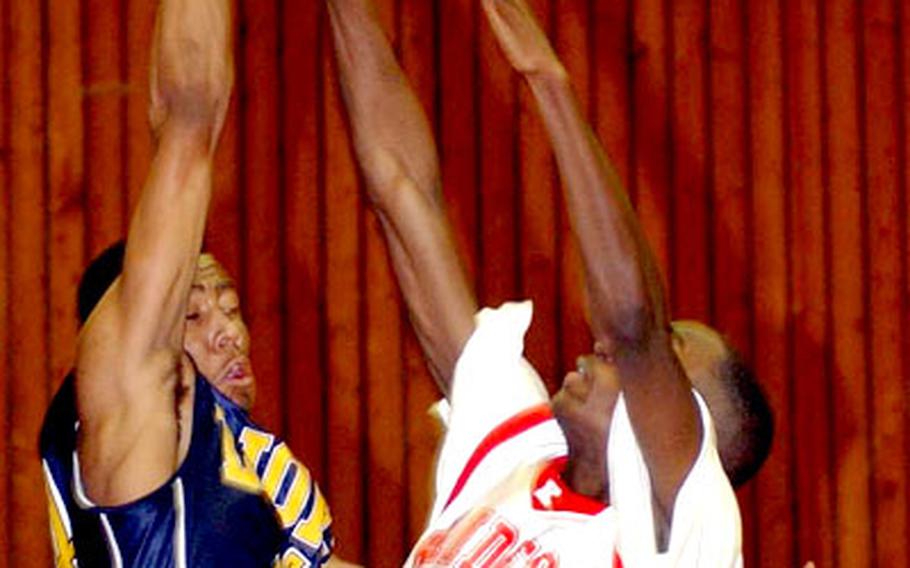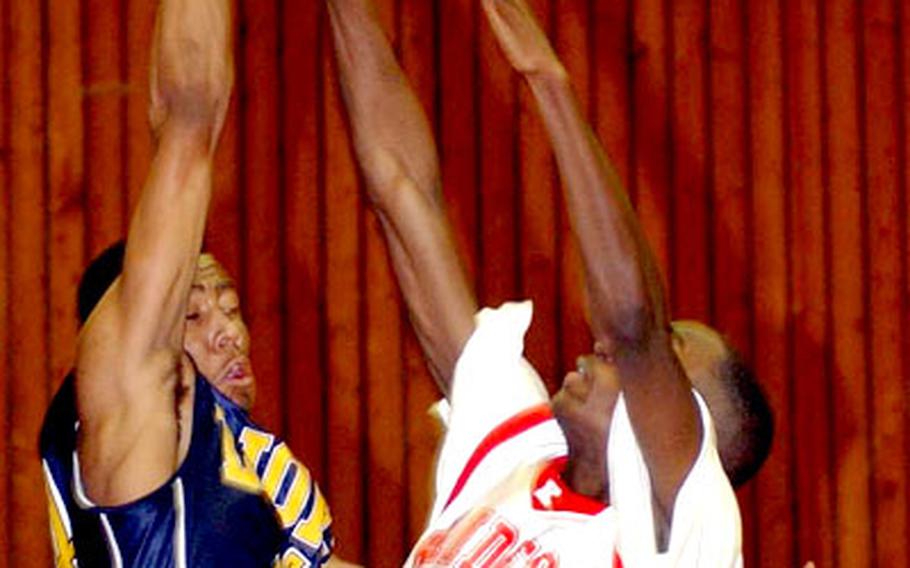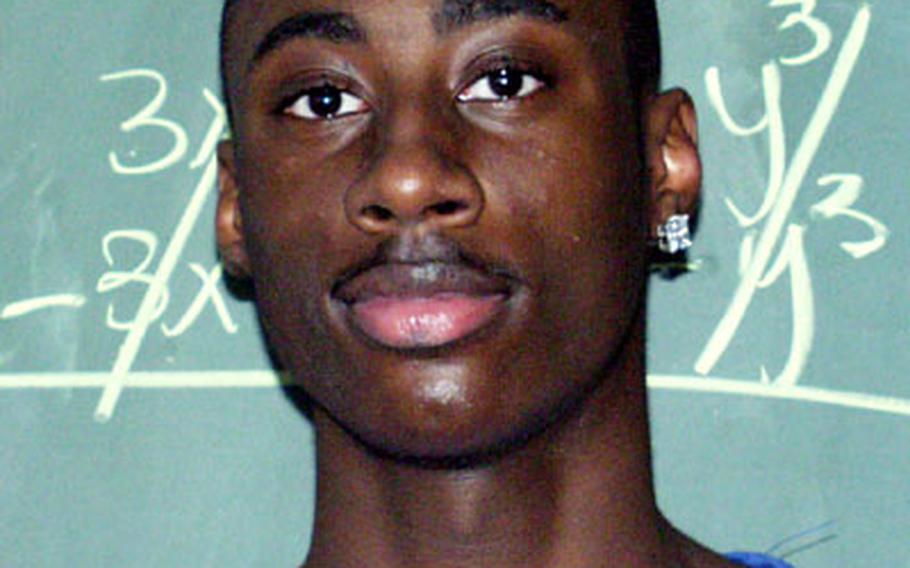 KAISERSLAUTERN, Germany — For the vertically challenged among us, it sounds strange to hear a 6-foot-9 16-year-old talking about doing some more growing.
But for slender Kaiserslautern sophomore Aaron Ellis, growth is decidedly what's in the cards — physically and talent-wise.
"I expect to be over seven feet," Ellis said Tuesday. "My grandfather is seven feet tall. That's where I get my height."
He also expects to add the bulk needed to play serious basketball.
"I need to pump my weight and strength," he said as his coach, Clinton Robinson, nodded emphatically in agreement on a bright spring morning in Robinson's math classroom.
"I'm lifting [weights], and I've started to get a more physical mind-set. I'm going to the rim more."
"Going to the rim" leads naturally to Ellis' more immediate growth prospect — on the court. It begins Sunday at the first of a series of two-a-day practices when Ellis takes his place among the 12 members of the U.S. team for the 2004 Albert Schweitzer International Youth Basketball tournament. The biennial event sponsored by the German Basketball Federation runs this year from April 10-17 in Mannheim.
"I'm excited about it," said Ellis, who had 14.5 points, 11.3 rebounds and 3.2 blocked shots per game last season for the Red Raiders. "It'll be a good learning experience."
Ellis was selected as one of the two DODDS-Europe players for the U.S. team at a tryout camp in Baumholder last month. Heidelberg senior Jonathan Williams was the other, and they'll join 10 NCAA Division I prospects brought over for the tournament.
Ellis will be one of two sophomores on the U.S. team, which will also suit up six seniors and four juniors. According to Baumholder coach Mike Reilly, who was one of the selectors for the team, Ellis made up for his youth and inexperience with an attentive and effective tryout session.
"He's thin, but he has shot-blocking ability," Reilly said. "He blocked six or seven shots during the tryout."
Reilly added that the makeup of the U.S. contingent on the team worked in Ellis' favor.
"We knew that most of the players coming over were 6-2 to 6-7," Reilly said. "We thought Ellis could give the team some rebounds and defense."
Ellis will be the second-tallest player on the team, but he said he expects to play two-guard or wing, positions that play to his offensive strengths.
"He has a good midrange shot and passes the ball well for a big man," Robinson said.
"I score when I can, but I try to get others involved," Ellis said of his love for the passing game.
Unlike most of his soon-to-be teammates, Ellis is familiar with the international rules that will be used at the tournament. He has played for FC Kaiserslautern, the biggest German sports club in the area, and has also played in Belgian and Austrian tournaments.
Robinson organized and coached those tournament teams, and Ellis has also benefited from his coach's efforts to take local players to stateside summer basketball camps.
"I've taken him to camps the last three years," Robinson said. "I take four or five kids to get them exposure."
Robinson and Ellis are planning to go to camps in Pennsylvania this summer — after he gets his chance to grow in the tournament against the best high school-aged players from 15 countries.
"I'm looking forward to competing against better players," Ellis said. "You always gain from good competition."
And beyond the Schweitzer tournament and high school?
"If he wants it, it's all there for him," Robinson said. "All he has to do is put in the work. The ball's in his court."
---
---
---
---