Home Team
Schweinfurt football program a work in progress
by
Dan Blottenberger
September 21, 2011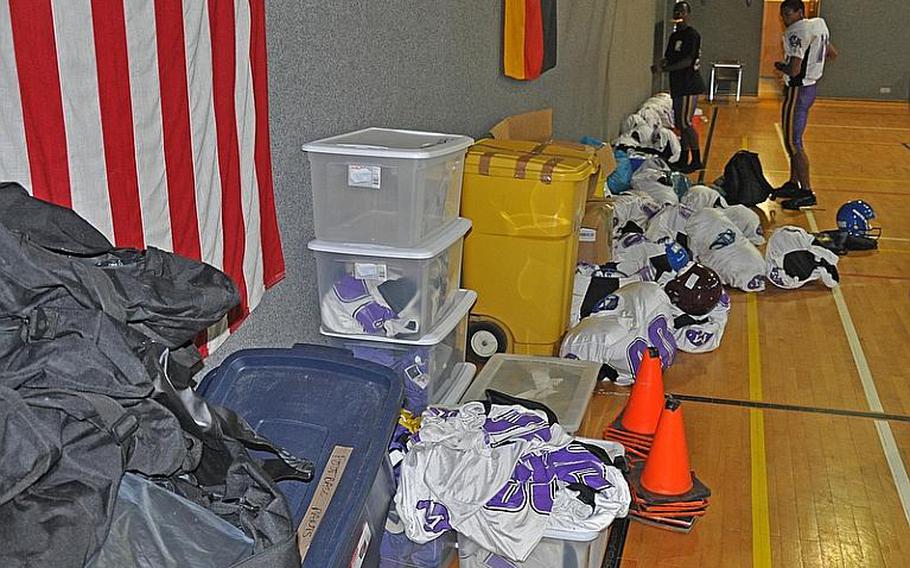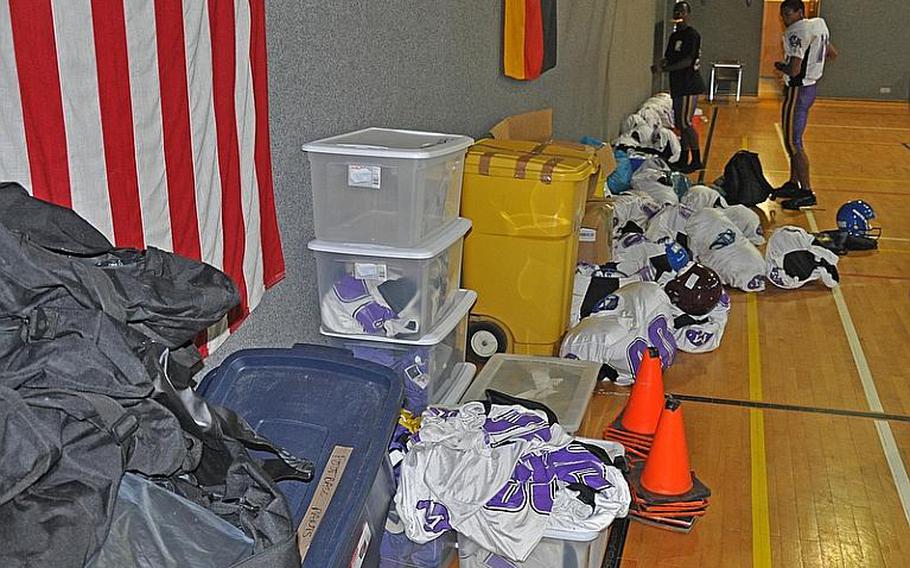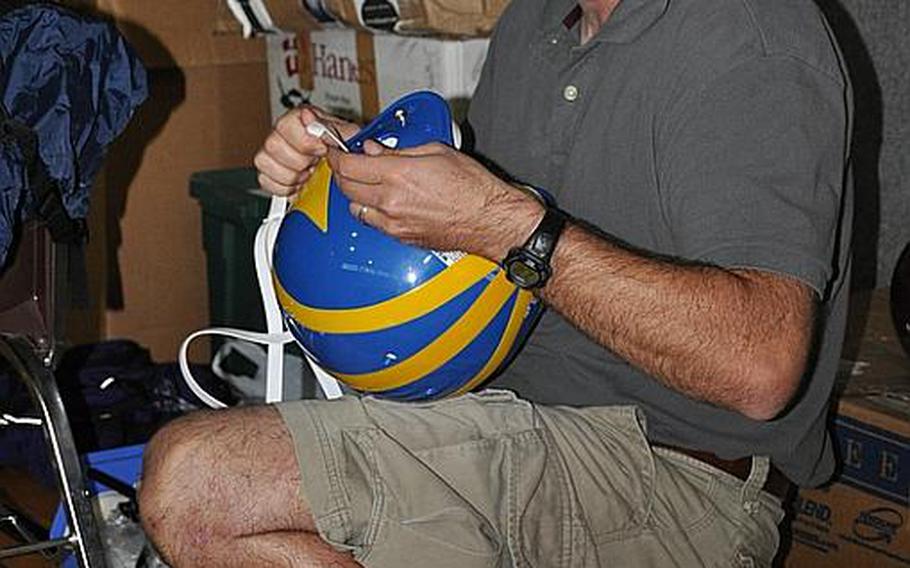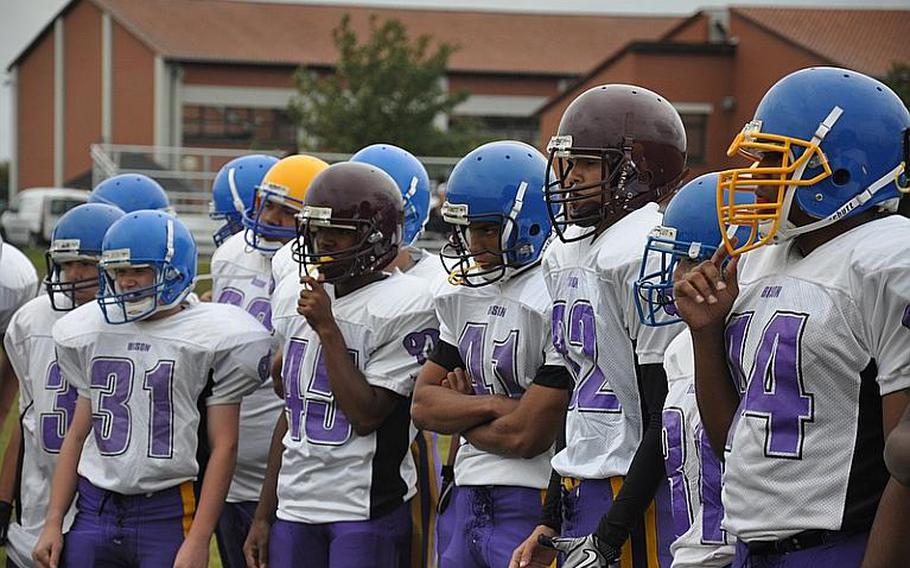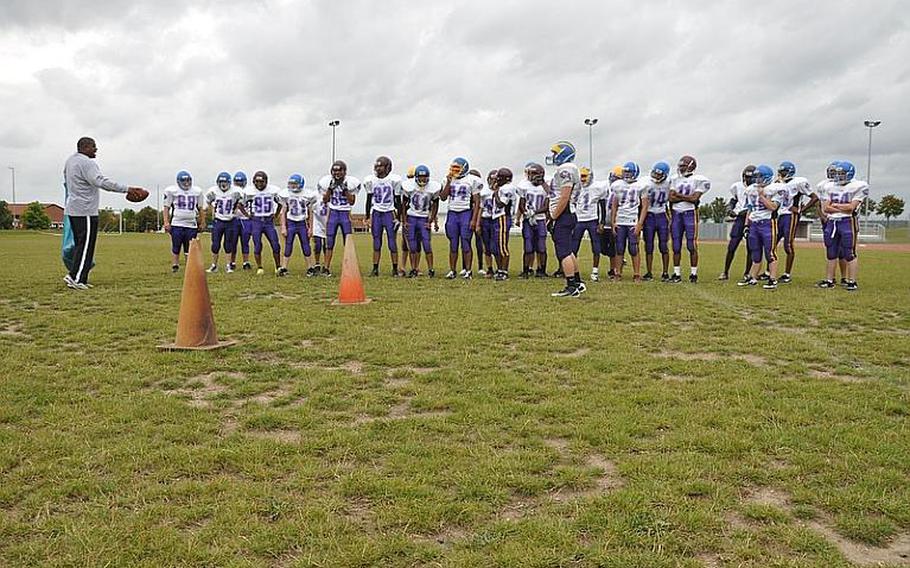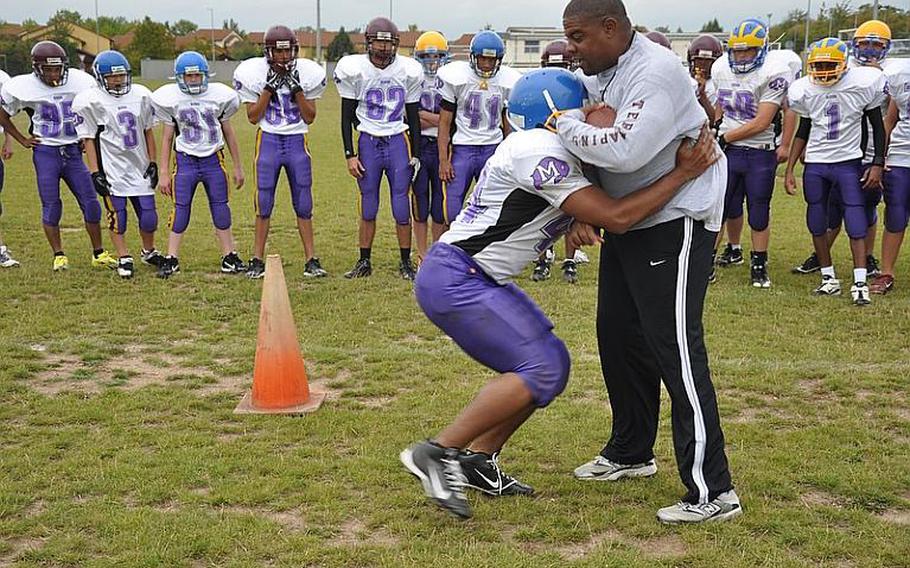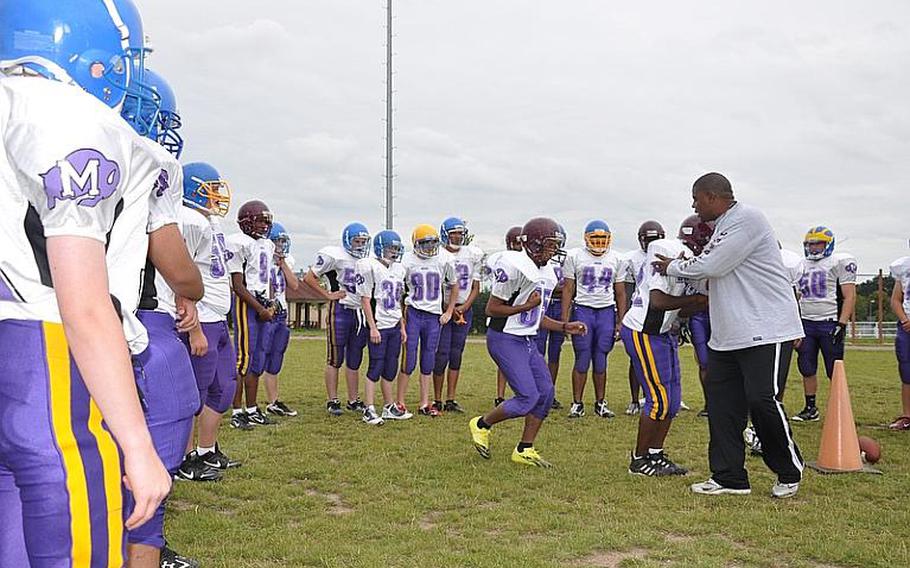 SCHWEINFURT, Germany – As buses drive away after the end of a late summer day, student athletes begin suiting up for practice.
High school football has officially arrived in Schweinfurt, the newest high school in DODDS-Europe.
On the field, the 30 or so players could be mistaken for an all-star team. Not necessarily because of the talent the young team presents, but because of the variety of helmets donated from other schools.
For the first hour of practice the team goes through conditioning drills as several players struggle to adjust hand-me-down equipment. The mix and match uniforms were passed on from other schools including Mannheim, which closed at the end of the last school year, Ansbach and Vilseck.
For sophomore captain Joshua Richardson, who started as a freshman in Bamberg last year, the uniforms are no way to evaluate the team's potential.
"It doesn't matter if we go out there in pink and yellow, whatever colors, we just need to have the heart," Richardson said. "I get mad at my team sometimes because I know we have more than what we are showing right now."
The team did not receive footballs, pads and helmets until the second week of September after other schools pitched in to help.
"If you don't want to buy them, you can use the mouth pieces from Mannheim," joked Travis Reynolds, the team's head coach as players grabbed equipment. A box of new mouth pieces was later discovered within the piles of equipment.
Sophomore LaJuarren Burks never expected to wear his former team's uniforms again. He started at Mannheim as a defensive back last season and is expected to be Schweinfurt's starting quarterback this season - despite suffering a minor wrist injury during preseason play.
Burks missed the team's opener at Aviano, a 37-7 loss. Schweinfurt sported uniforms with "Mannheim" prominently featured on the front and Reynolds said his team will wear those uniforms all season.
The team even spent a few weeks practicing without knowing the name of its mascot. Votes by students and parents eventually determined their mascot would be the Razorbacks. But the football team will continue to wear Mannheim's purple - and the mismatched helmets - despite the school's new colors being red, black and silver. At least the black pants match the new color scheme.
The majority of players have no football experience, according to Reynolds, who has been a volunteer coach in DODDS-Europe for nine years.
In June, Reynolds received a call from the garrison commander in Schweinfurt saying that the school would be a reality. Weeks later the school liaison officer asked if he wanted to be the football coach. Reynolds took the job and told his then four-man team to get in shape.
He still had to get the word out to interested students. Fellow coaches offered advice on the getting the program started.
Coach Marcus George, in Ansbach, has always been somewhat of a mentor, Reynolds said. He was willing to share insights into game tactics. Tactics they will be using against one another when the two teams meet Saturday in Schweinfurt.
Not everyone on the team is inexperienced. Players such as Richardson and junior Logan Mansfield stepped up to lead. The two former Barons will start as inside linebackers for Schweinfurt and play on offense as well.
For Mansfield, being a captain means being a vocal leader on the field. He feels there is still a lot of work to do on building trust.
"I hope we can set a tone …and set a legacy for those who come behind us," Mansfield said of his goal for the season.
"Everything that we accomplish this year will be a school record - for better or for worse," Reynolds said.
blottenbergerd@estripes.osd.mil