Boys soccer
Samurai, Dragons out to defend titles
by
Dave Ornauer
May 11, 2017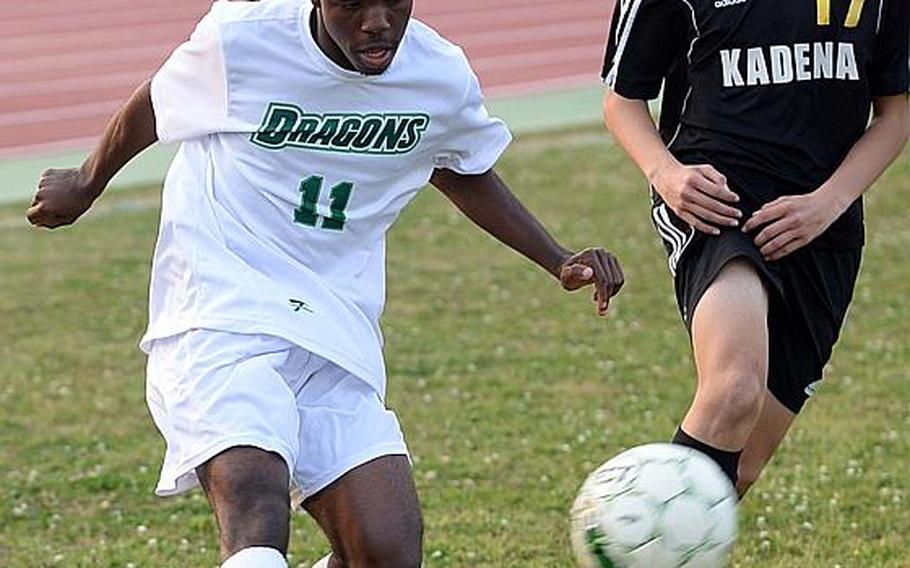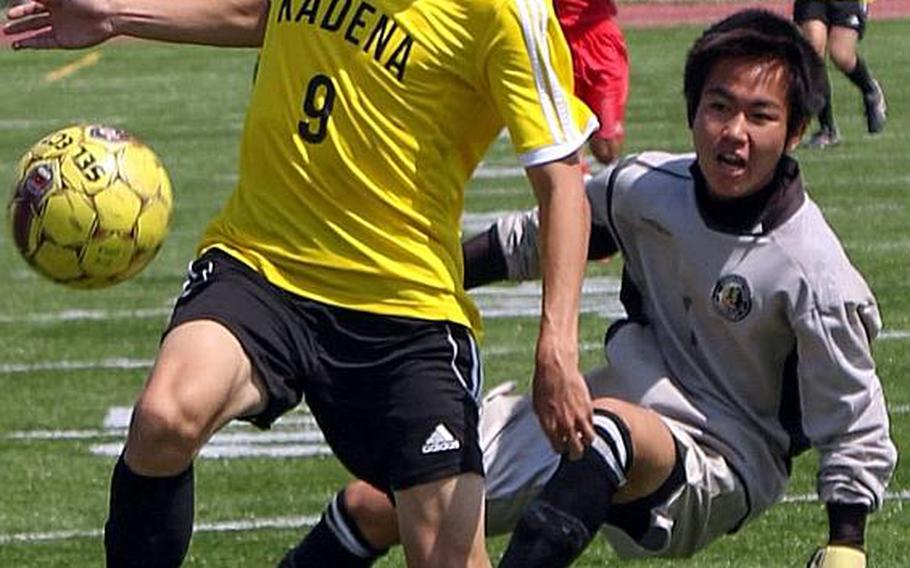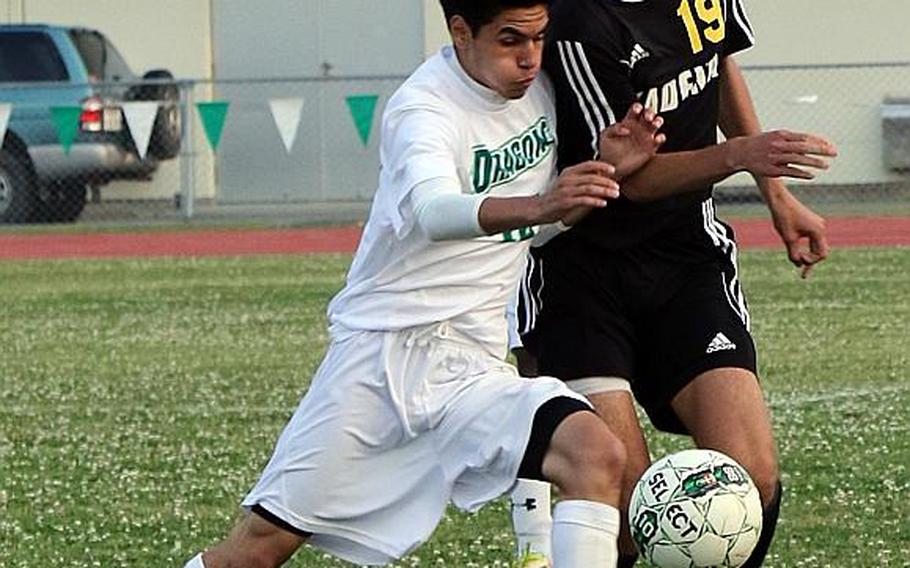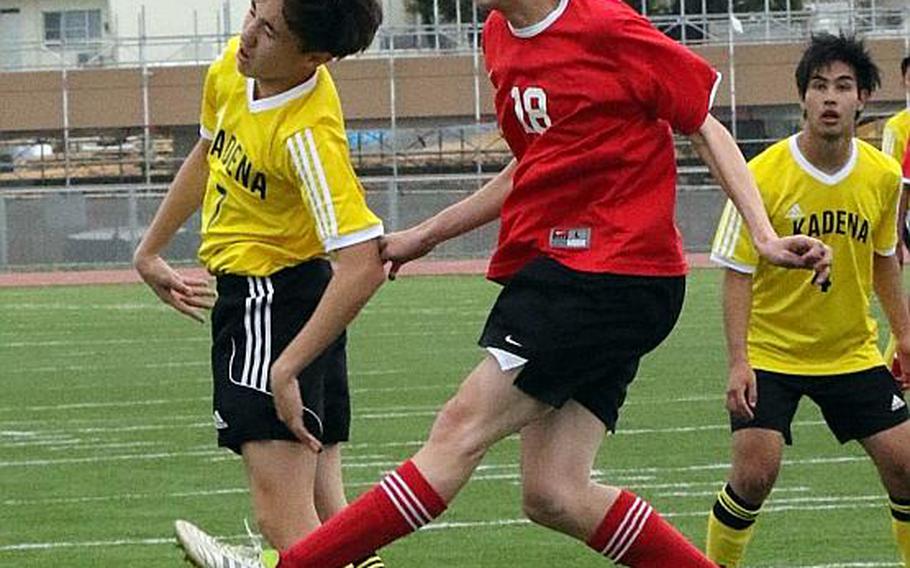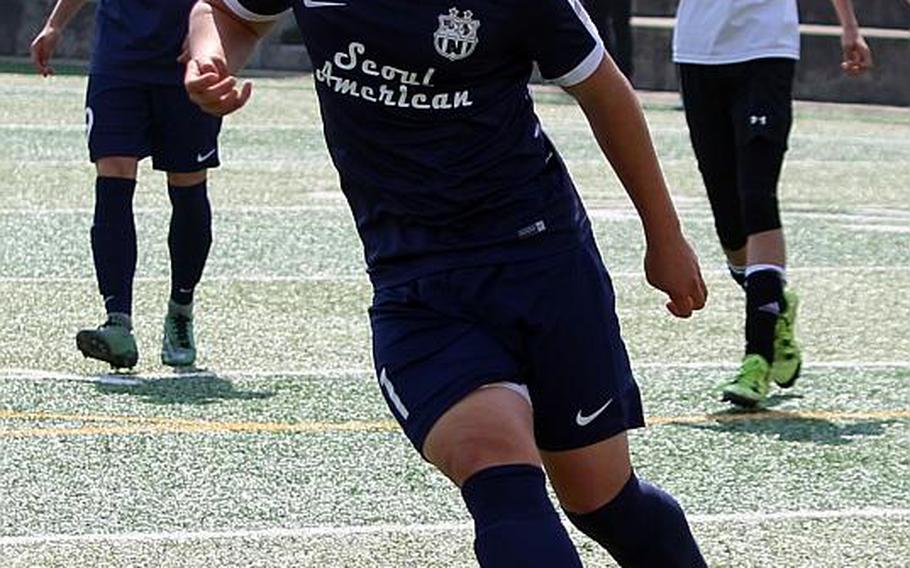 On paper, Matthew C. Perry would appear to be aiming at the future instead of extending its five-year run atop the Far East Boys Division II Tournament.
But a team with just four seniors, one of them a first-year goalkeeper, has somehow kept winning, going 10-6-1 this season, and the Samurai have outscored opponents 26-2 in their last seven matches and recorded five shutouts – peaking just in time for Far East next week.
"We're certainly not the favorites entering this thing (but) we're still the defending champions," coach Mark Lange said Monday, a week before the start of the Samurai try for a seventh title in the last eight years.
"It's been a really good run," Lange said. "I think we have a really good team. It's just a matter of whether we overachieve. We are playing for that seventh star."
Senior Aidan Lewis has led the offense with 15 goals and 15 assists and Lange's son, Kai, a sophomore, leads the team with 19 goals for Perry.
The D-II tournament starts at 7 a.m. Monday at Misawa Air Base in northern Japan for the second straight year. Nine teams stand in Perry's way of the title, including Christian Academy Japan, which won D-II in 2002, moved to D-I and stayed there until this school year.
Lange considers the Knights one of the favorites – senior Lawrence Yamaguchi, last year's D-I Golden Boot winner, "is quite the player," Lange said.
Yokota (12-5), led by Dylan Grimes (19 goals), "is also pretty good," Lange said, "and you can never count out Zama" and Okinawa Christian. He also cited improved Daegu, which "has some pretty good pieces" in brothers Mitchel and Nikolai Champaco.
The D-II tournament features two days of pool play followed by a single-elimination playoff with consolation.
Misawa is where Steve Boyd, longtime Seoul American coach, first took at team to a Far East tournament in 2001. That year, D-I and D-II played in the same tournament, which featured 14 teams.
Now, the D-I tournament is down to four, Seoul American, Nile C. Kinnick and Kadena and defending champion Kubasaki, and Boyd says he finds the small number of teams not to his liking.
"It's not a true Far East, and how anybody can say it is, is beyond me," said Boyd, whose Falcons won Far East titles in 2011 and 2015. "We have to do a better job for our kids. It is what it is. You don't want the kids to get down about it. We want to keep our chins up."
Last month's Korea Blue Division tournament had seven teams and the DODEA-Japan tournament six. The D-I tourney lasts just three days with 10 total matches, compared to four days and 36 matches in the D-II.
"It would be nice to have it where all the teams got together again," said Mike Callahan, coach of a Kadena team with six D-I titles to its credit. "With only four teams, the chances of reaching the finals are 50-50."
As is the case with the D-II tournament, Callahan said the D-I has "more of a level field than in year's past," although rain is in the forecast and could muddy things up a bit on the tournament's home field of Mike Petty Stadium at Kubasaki.
"Kubasaki has a strong midfield; they're a little above the rest of the pack, but the rain and mud will bring the skill level down a little," Callahan said.
To succeed, teams and players must put all talk of small fields and muddy mumbo-jumbo aside, said Kubasaki senior Bobby Riegert, the reigning D-I Best Goalkeeper.
"Nothing else matters but those 80 minutes," Riegert said. "You play for each other, play for the common goal, play together. If you get any more convoluted than that, you lose sight of the goal."
Twitter: @ornauer_stripes