DODDS baseball preview
Same teams look to contend again
by
Rusty Bryan
March 23, 2011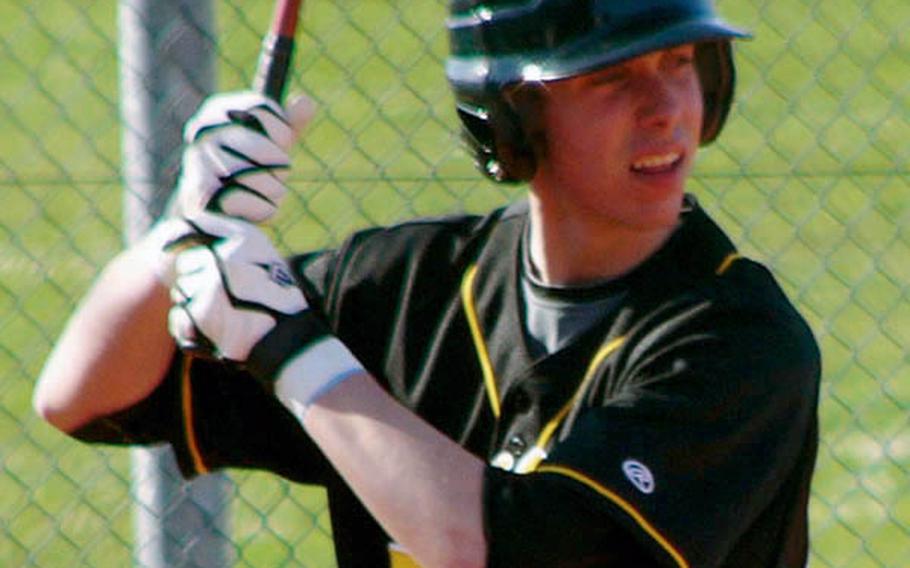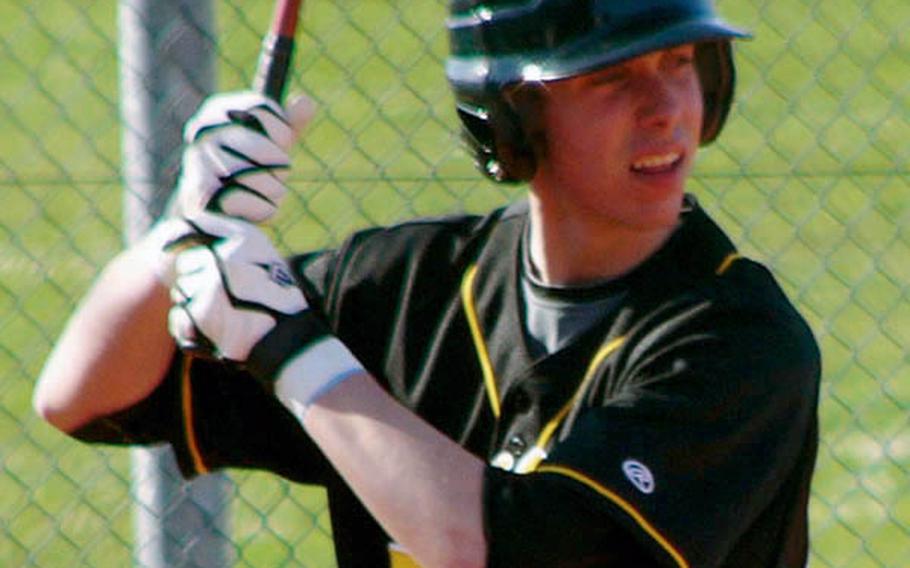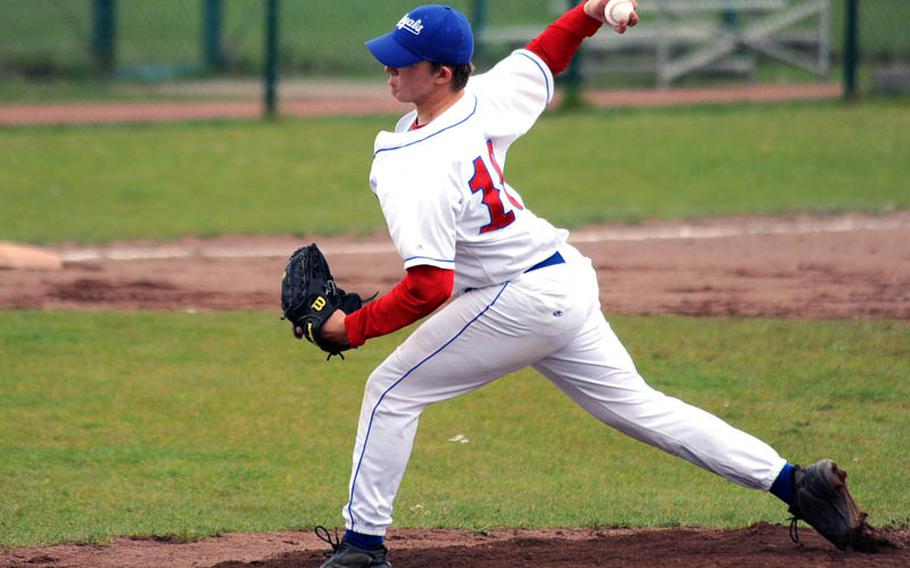 This story has been corrected.
For all that's new for the third season of high school baseball in Europe — a plethora of coaching changes and the addition of an Alconbury team – baseball 2011 looks much as it did its first two years as a DODDS sport.
When the season opens Friday, most of the attention will be focused on Division I, where perennial powerhouses Ramstein, the 2009 European champion, and Patch, the 2010 winner, figure to fight it out again.
And why not?
Each team boasts effective pitching and returns a talented nucleus.
All-Europe pitcher-middle infielder Dylan Measells anchors the mound staff for Patch, which edged Ramstein, 10-9, in last year's title game. Meassels, 6-0 in 2010 with a perfect game and a no-hitter, struck out 43 batters and walked just three in 31.1 innings last year. For good measure, he batted .455.
Also returning to the Panthers from the 2010 All-Europe team is shortstop-centerfielder Cavan Cohoes, a verbal commit to Ohio State, who delivered the decisive two-run homer in the title game after batting .446 with 29 RBIs during the regular season.
In addition, according to Patch coach Drake Marbury, returnees C.J. Kellogg, Justin Quimby and Ryan Tannenbaum, along with newcomers Austin LeMay and Jack Smith, a transfer from Wiesbaden, can be expected to contribute to Patch's title defense.
Ramstein, too, is loaded but young, according to coach Glenn Porter, who welcomes back All-Europe middle infielder Drew Groteleuschen, a .464 batter in 2010, among his five returnees.
As usual, the Royals are blessed with pitching despite the departure of All-Europeans Matt McDonald and Shane Foley. Finn Friedenberger, 5-0 in 2010, Jon Groteleuschen, 4-1 last season, and Caleb Guerrido return to join stateside newcomers Rylee Moore and Dustin Labit.
The opposite is true at Lakenheath. New coach John Gilmore, who as a softball coach led his Lady Lancers to four European D-I softball titles between 2000 and 2007, has not decided who will pitch. With the exception of Jacob Bailey, Chris Denny, Austin Morrow and Devon Parrish, his team is all-new, Gilmore reported in an email.
"I think the teams to look out for," he wrote, "are Patch, Ramstein, K-town and Heidelberg."
Kaiserslautern is bolstered by the return of two 2010 All-Europeans, shortstop-pitcher Aaren Blossom and pitcher-catcher-middle infielder Ian Acosta.
Acosta fanned 21 batters in 21 innings and posted five saves as a freshman last year, while Blossom, a junior, batted .433 as a sophomore.
Heidelberg returns All-Europe shortstop Javier Oritz, a pitcher-middle infielder who posted a .626 on-base percentage in his sophomore campaign. On the mound, he was 3-1 with two saves.
At Vilseck, new coach David Nelson reported he has four "solid pitchers" in Ben and Jake Blackburn, Charles Martinez and Chris Nelson. For the second straight year, Steve Jewell's Wiesbaden is rebuilding and looking for pitching.
In the combined Division II-III field, Rota, the D-III school that defeated D-II Naples, 4-3, in last year's title game, again will benefit from the contributions of All-Europeans Tim Morgan, a pitcher-middle infielder whose two-run, walk-off single plated the winning runs in the 2010 title game, and catcher Gannon Soares, a .406 batter who picked off three runners and threw out two would-be base-stealers in at the European tournament. New coach Charles Banks will lead the 2011 Admirals.
Naples, under coach Duke Marlow, has All-European Zach Zimmerman, who posted a 2.18 ERA last season, back to bolster the staff; All-European Jake Reynolds is expected to do the same for AFNORTH under new coach Nate Goolsby. Starter Notley Reavis and "power closer" Austin Schmidt are the keys at Bitburg for new coach Christopher Moran.
Few new coaches face more daunting a task than Alconbury's Jonathan Reinebold, who's starting from scratch with 15 of the high school's 75 boys eager to play.
Even though the Dragons will play in the Western Region along with such powers as Ramstein and Lakenheath, the neophytes are undaunted, Reinebold wrote in an email.
"The players look forward to measuring themselves against other programs," he wrote.
CorrectionThe name of Ramstein's Caleb Guerrido was initally spelled incorrectly in this report.
Defending championsDivision I — Patch
Division II-III — Rota
Regional lineups(Divisional alignments in parentheses)
Eastern RegionAnsbach (II) Bamberg (II)Heidelberg (I) Hohenfels (II)Patch (I) Vilseck (I)Wiesbaden (I)
Western RegionAlconbury (III) AFNORTH (II)Bitburg (II) Kaiserslautern (I)Lakenheath (I) Ramstein (I)Rota (III) SHAPE (I)
Southern RegionAviano (II) Naples (II)Sigonella (III) Vicenza (II)
---
---
---
---