Russia starts with a shutout in Senior Little League regionals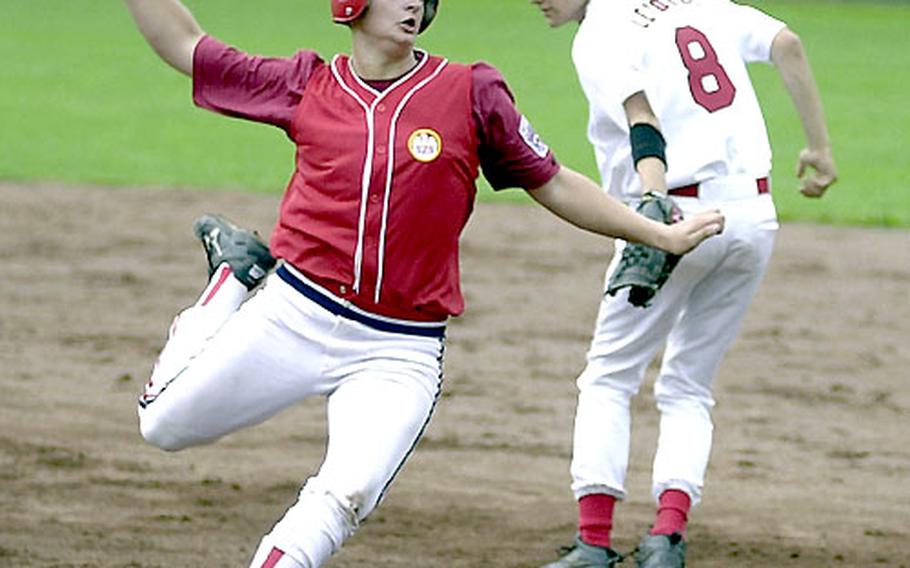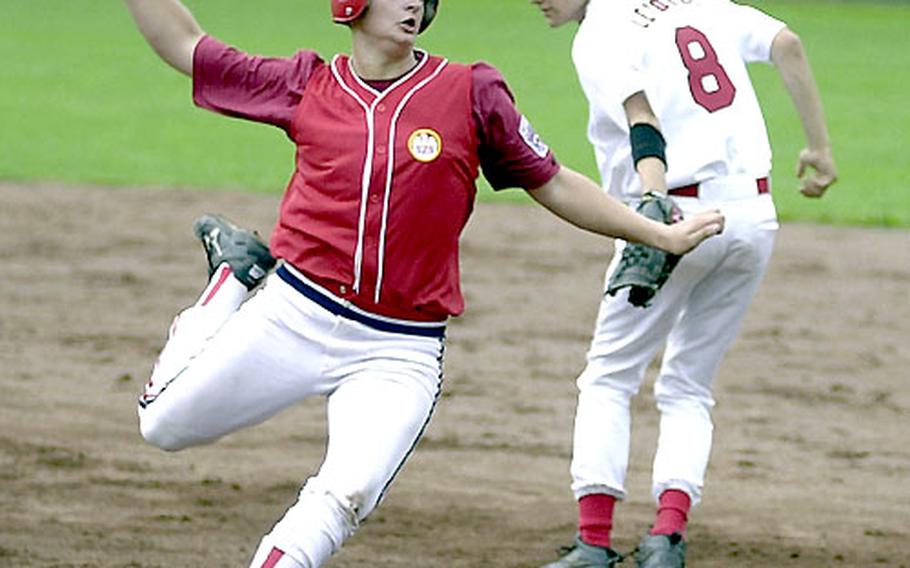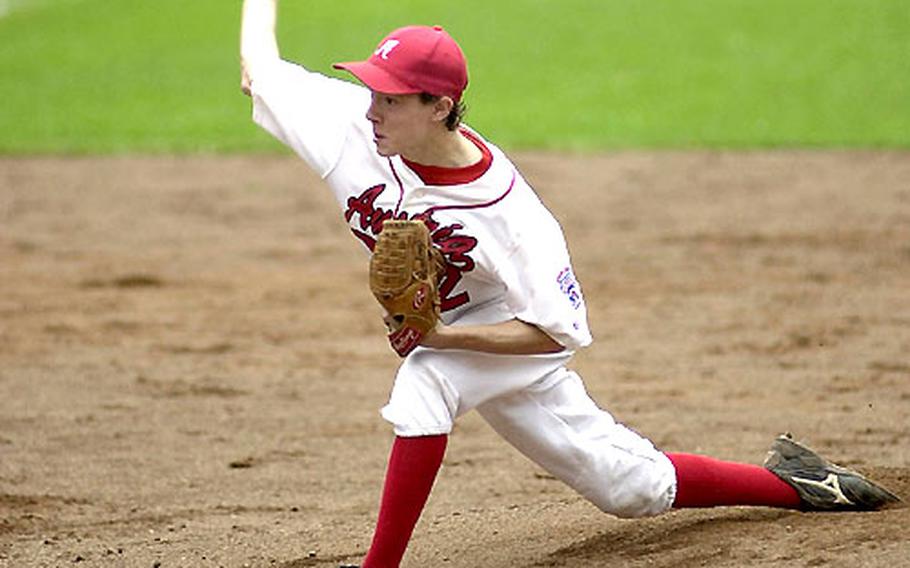 Russia got off to a rousing start in the Senior League Little League Baseball Europe Region Championships Saturday with a 3-0 victory over Germany at Sandhöferwiese stadium in Frankfurt, Germany.
Kids ages 14-16 from six teams are vying this week for the right to represent the Europe Region in the Senior Little League World Series next month in Bangor, Maine.
In the only other game Saturday, Poland downed Austria, 15-5. The game was stopped in the 5th inning under the 10-run rule.
The tournament continues Sunday with the Arabian-American team facing Germany at 9:30 a.m.; Poland will play Germany International — which is represented by players from the Ramstein, Vogelweh and Sembach U.S. military communities — at 12:30 p.m.; and Russia will play Austria at 3:30 p.m.
There will be three games every day through Thursday.