Royals nearly perfect as softball play begins
---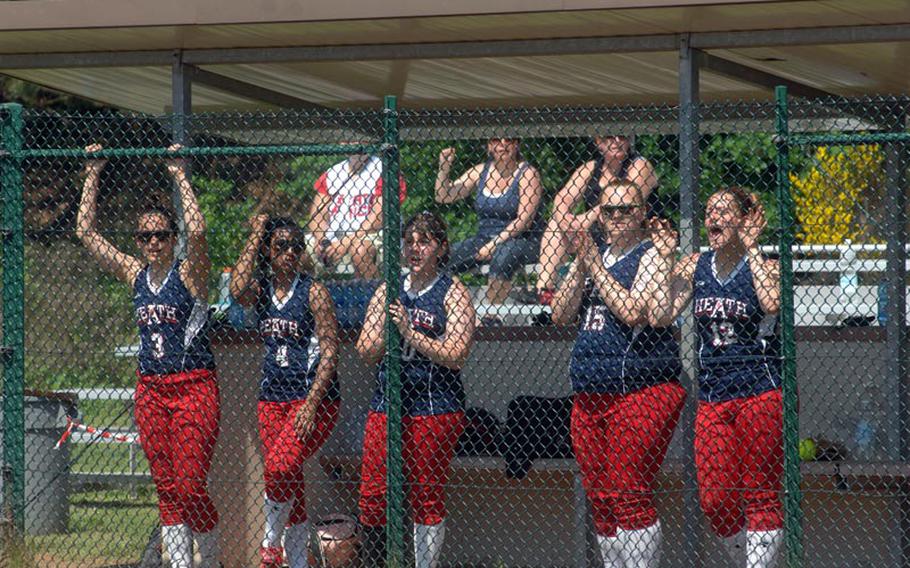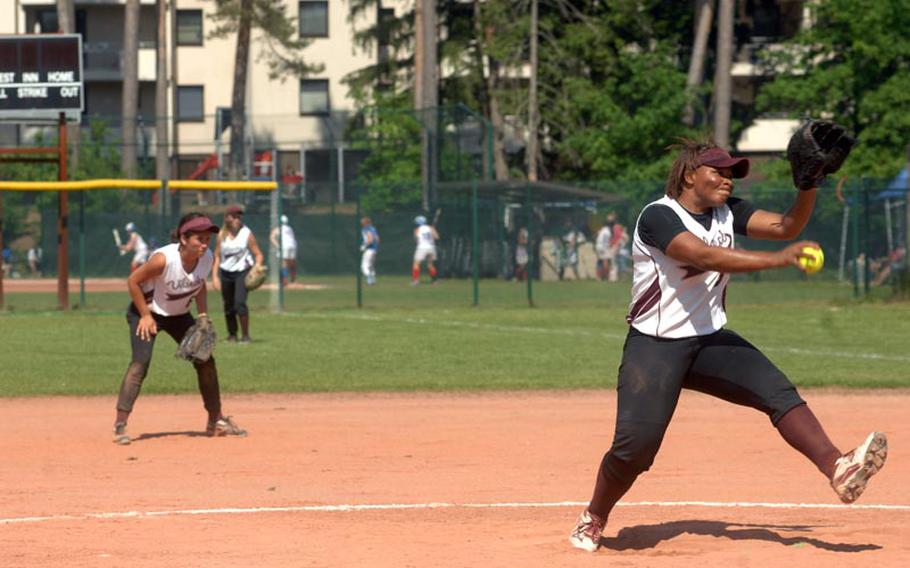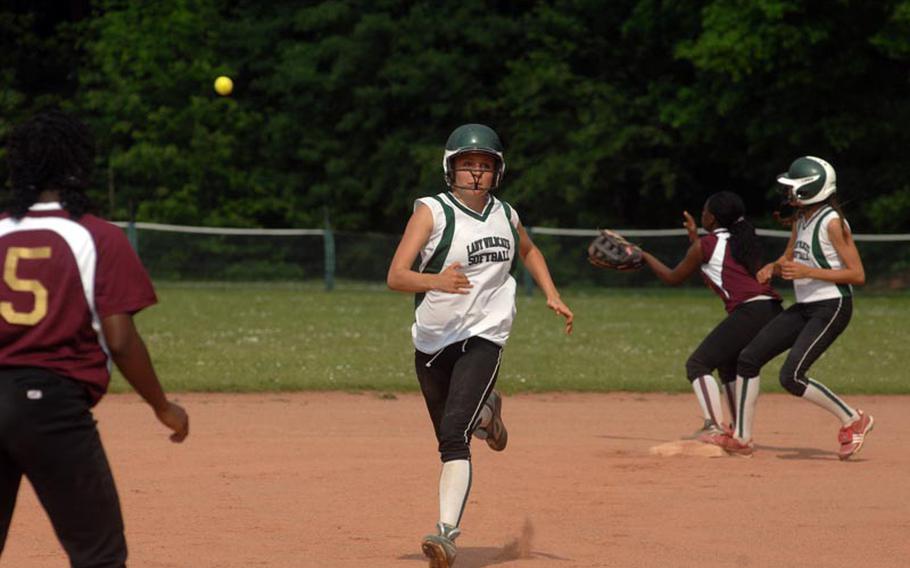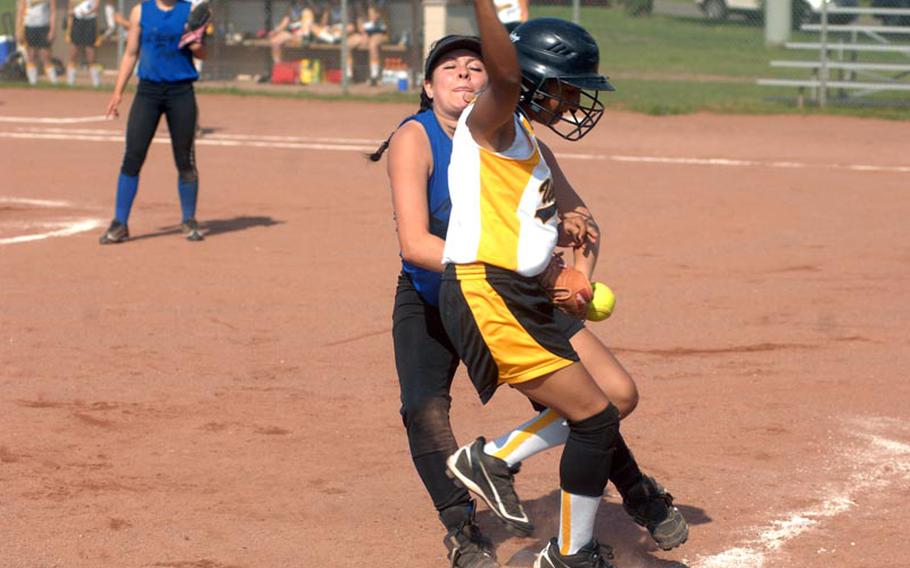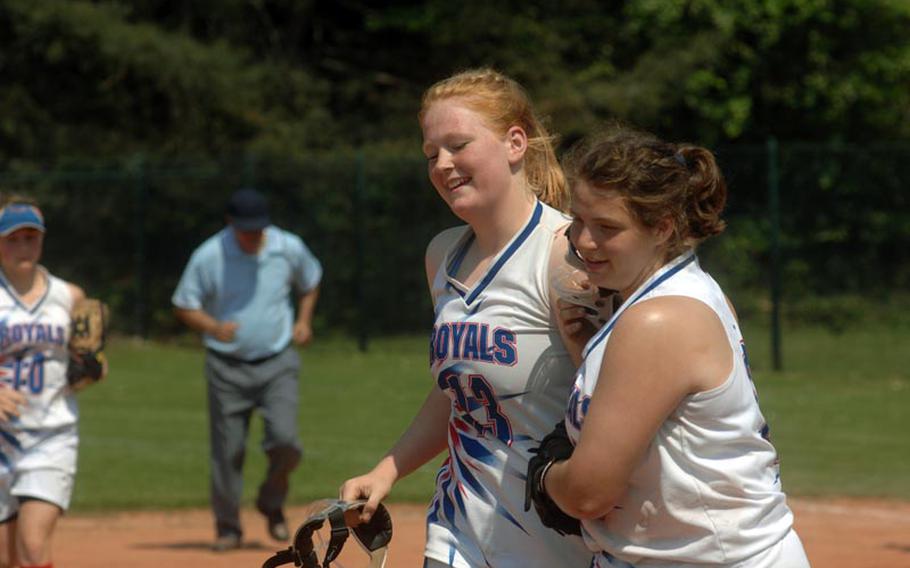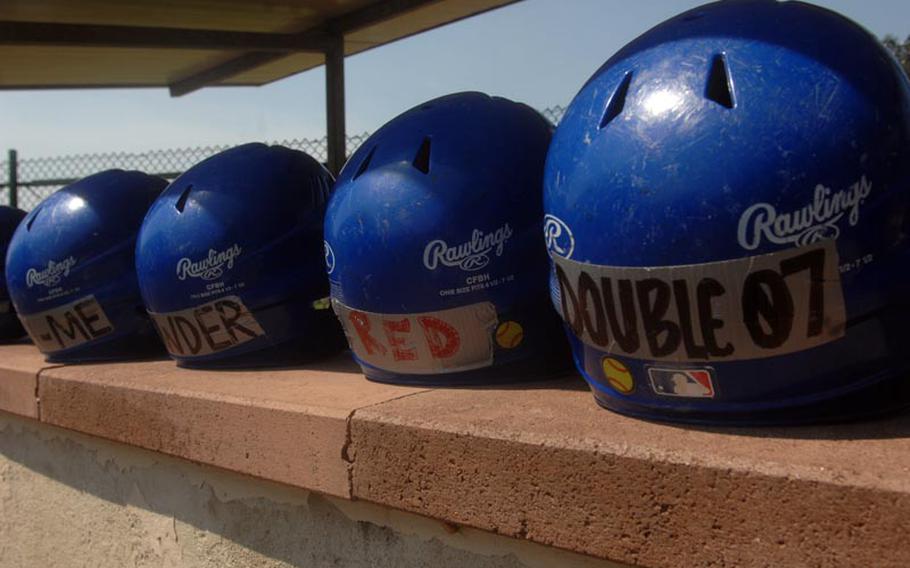 RAMSTEIN AIR BASE, Germany – A pair of dominant pitching performances put host Ramstein in cruise control during opening day play at the DODDS European high school softball championships Thursday.
Kelsey Freeman pitched a perfect game against seventh-seed Wiesbaden for a 20-0 win, fanning eight batters over three innings and going three-for-four at the plate with a home run. Katherine Enyeart allowed one hit and also homered for the third-seed Royals in a 12-1 win over Lakenheath.
"I'm feeling confident this season, so far," Enyeart said.
Most of the day's results followed seeding, with no major upsets. No. 2 Patch won both its games in D-I competition, as did Naples and AFNORTH in D-II. Vilseck won its only game of the day, 9-4. Division I top-seed Kaiserslautern was the last team to play and downed Heidelberg 15-5 with darkness looming.
Alconbury stands alone in D-III play, winning both its games.
Naples, the defending D-II champs, needed to battle back against Vicenza, winning 5-4 after sophomore Vicky Krause plated two runs with a double in the last at-bat of the game. Naples coach Jesse Costa credited strong Vicenza pitching for the slow start.
"Our bats didn't even start hitting until, what, the 5th or 6th inning?" she remarked.
Patch's All-Europe pitcher Amber Marvin was absent from the mound Thursday as she battled inflammation in her throwing shoulder. Coach Brian Tingey said she was uncertain for Friday, although she was present in the lineup, scoring two runs as the Panthers held off Wiesbaden, 17-13. They later handled Lakenheath, 12-1.
"We just relaxed a lot more this game," Tingey said after the Lakenheath win.
Topsy-turvy play in Division III left three teams behind Alconbury at 1-1 and Sigonella at 0-2. Incirlik dominated Bamberg, 18-3, for its first varsity game of the season. It subsequently lost to Rota, 17-2.
The tourney continues Friday morning with more pool play. Division I ends the day with semifinals at 4:30 p.m. The winners advance to Saturday's championships.
---
---
---
---