Royals look ready for another title run
by
Mark Patton
March 17, 2012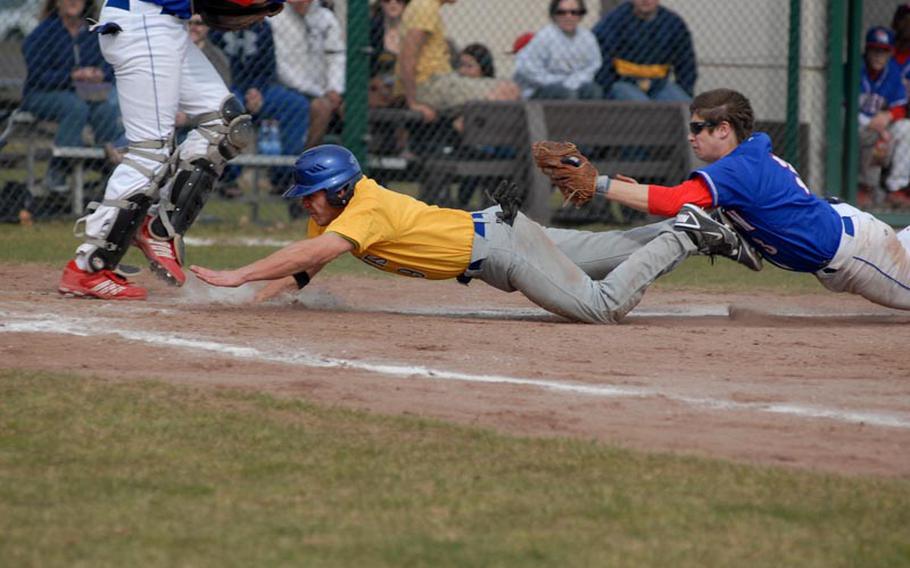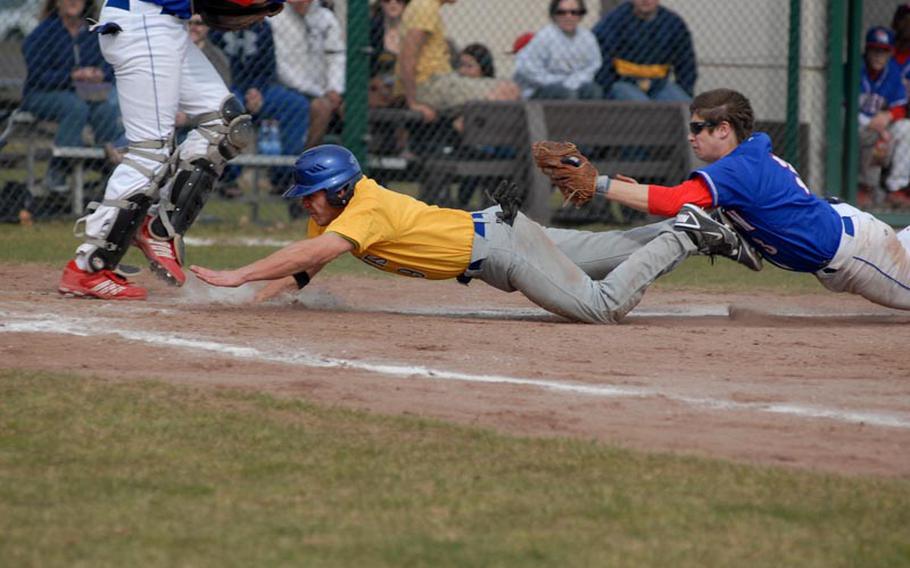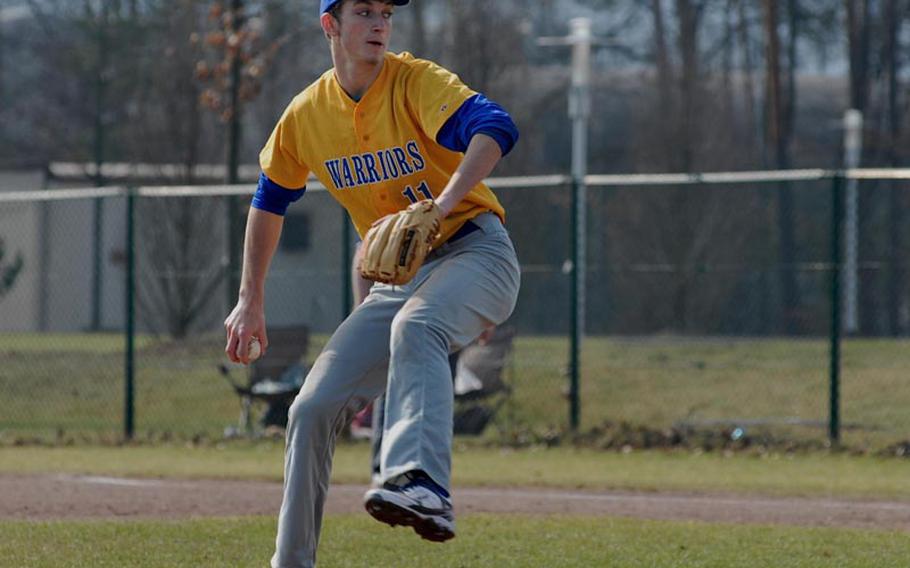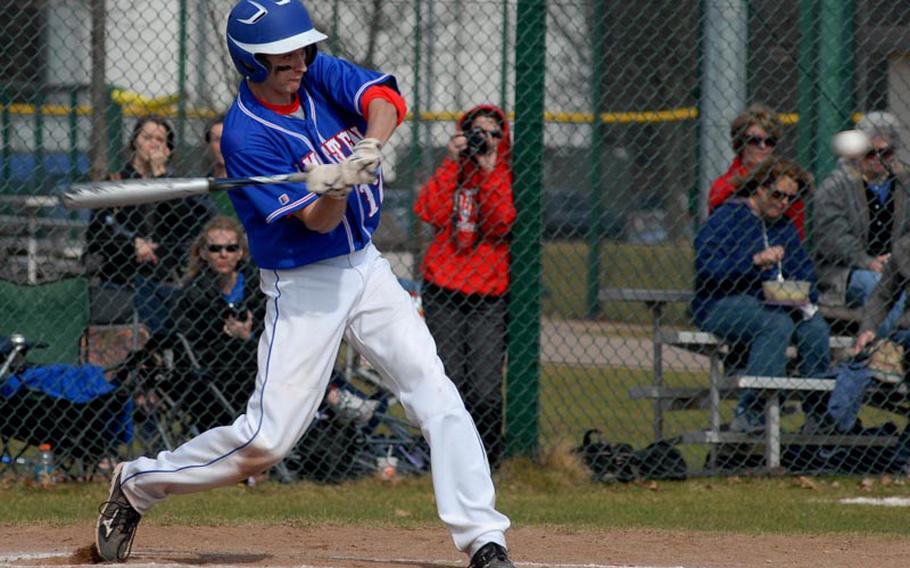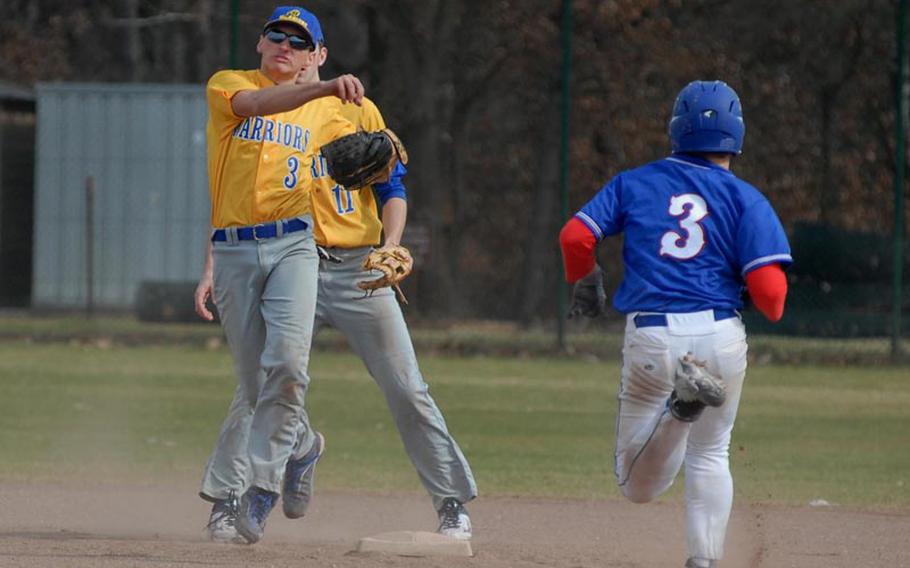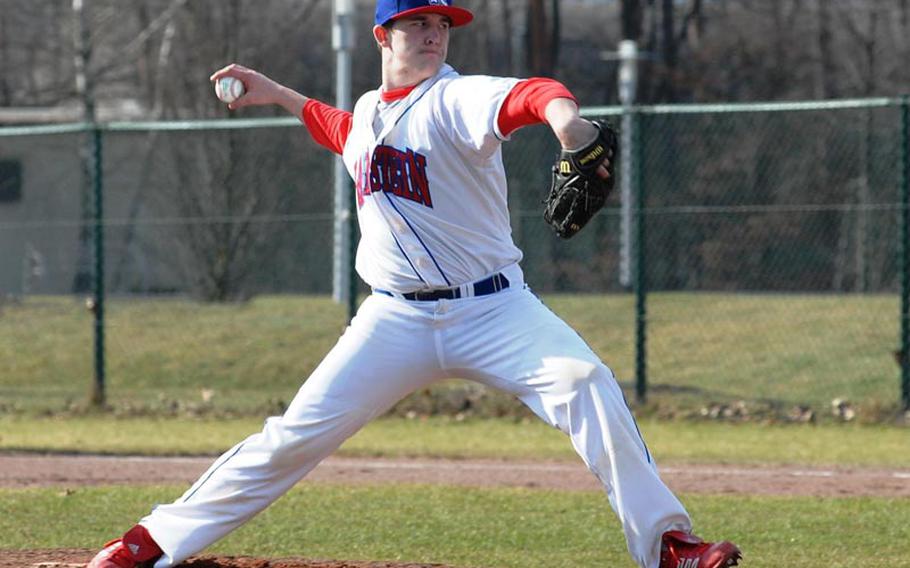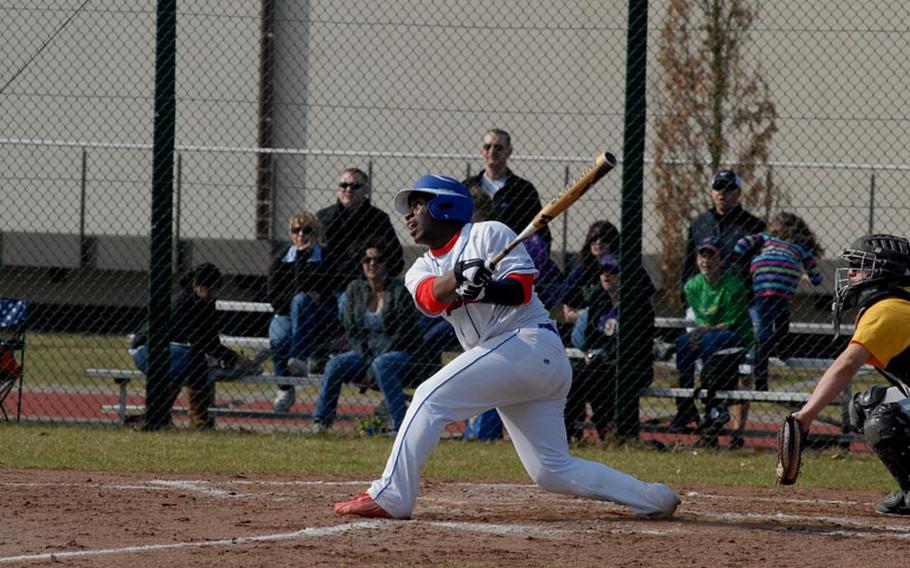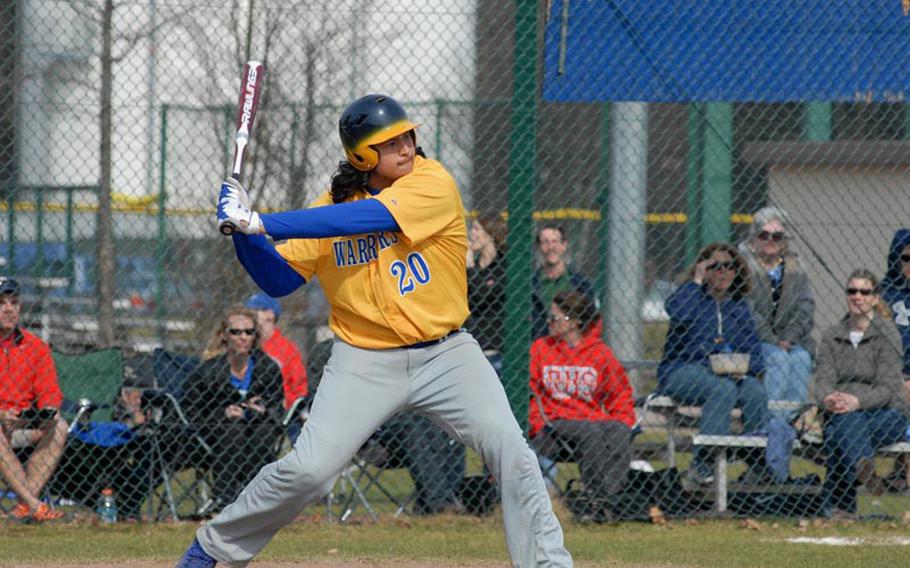 RAMSTEIN, Germany - The Ramstein Royals rode strong pitching and solid defensive play to start off this year's DODDS-Europe baseball action with an opening-day pair of victories against Wiesbaden.
Saturday's doubleheader saw a Ramstein squad hoping to take the first step in reclaiming its 2009 Division I title. The Royals have lost by a single run in each of the last two championship games.
With 16-1 and 10-1 victories on Saturday over Wiesbaden, Ramstein looks like a team to reckon with once again.
Royals senior Jon Grotelueschen looked strong on the mound, hurling a no-hitter through three innings. Grotelueschen was replaced by sophomore Tyler Hughes for the fourth and final inning after his pitch count reached 58.
"I felt pretty good, but there's still a bit of rust I need to work off," Grotelueschen said.
The Royals bats weren't rusty, as Ramstein exploded for 11 second-inning runs against Warriors junior hurler Justin Gershen. Six different Ramstein batters had at least two hits in the game.
Leading the way was junior Justin Pendergrass, who went 3 for 4. Grotelueschen, seniors Caleb Guerrido and Dustin Labit, sophomore Matt Sharpy, and freshman Stan Hurley each added two hits in the morning game.
"Jon (Grotelueschen) looks real strong, I think he's stronger than last year," Ramstein coach Glenn Porter said.
Wiesbaden senior Gary Miskovsky was the standout for the Warriors in Game One as he scored the lone run and showcased an impressive curve as a relief pitcher.
The second game saw the Royals jump in front once again, riding a three-run opening frame.
Wiesbaden pitcher Justin Jones, a sophomore, pitched a strong outing. But he couldn't control the defensive play behind him. Warriors skipper Steve Jewell vowed to work on his team's fielding, as he watched them mount up errors.
Trailing 3-1 in the bottom of the second, the Warriors' best chance of the afternoon to jump in front was foiled.
With runners on the corners and no outs, Labit was able to strike out John Spiszer for the first out. Grotelueschen, playing catcher in the second game, tried to pick off KC Kerker at third base. The Royals catcher threw the ball to his third baseman Sharpy, catching Kerker off guard. Kerker sprinted to home, but the umpire ruled that Sharpy made the tag, leading to the Warriors second out.
Wiesbaden wasn't able to gather up another rally as Labit settled into a zone, giving up just three hits. He also excelled on offense, going three for three in the afternoon game with a pair of RBIs.
Porter said he thinks his team is further along than it was last year at season's beginning, but noted some room for improvement.
"I was a little disappointed with our hitting, but hitting will come with a lot of at bats." Porter said.
Wiesbaden, a team that was labeled as inexperienced last year, saw some bright spots Saturday, despite the scoreboard.
"We're definitely going to get a lot better from here," said Jones, who played for Heidelberg last season. "We're going to be solid."
---
---
---