Royals dominate final golf outing before finals
---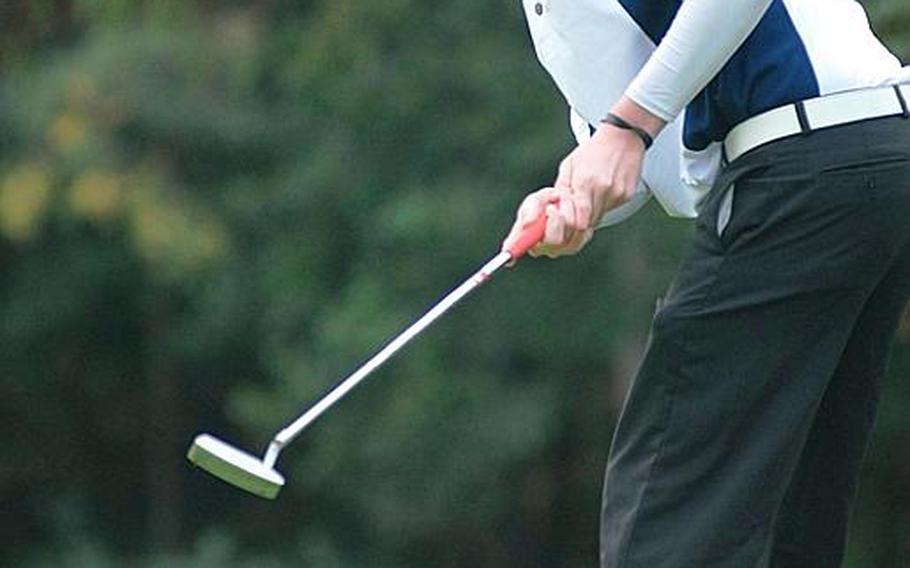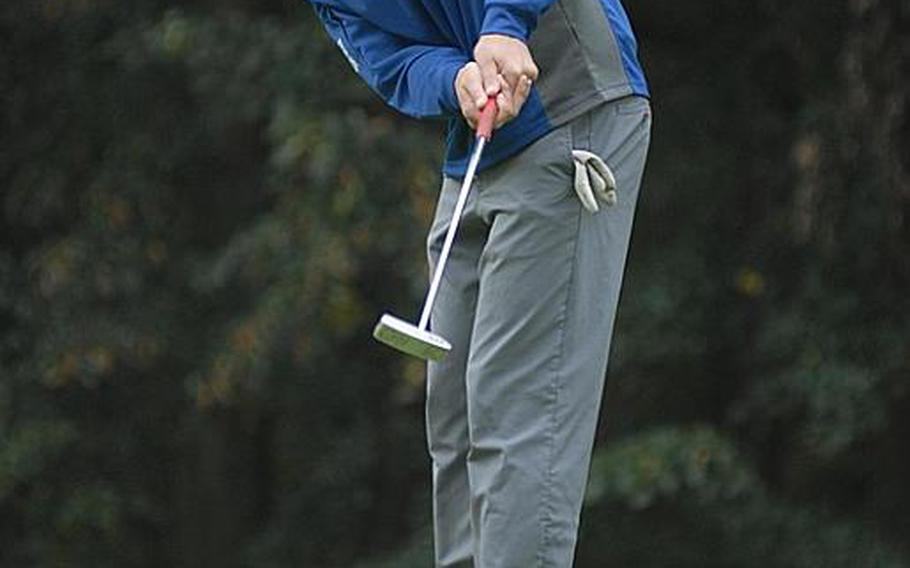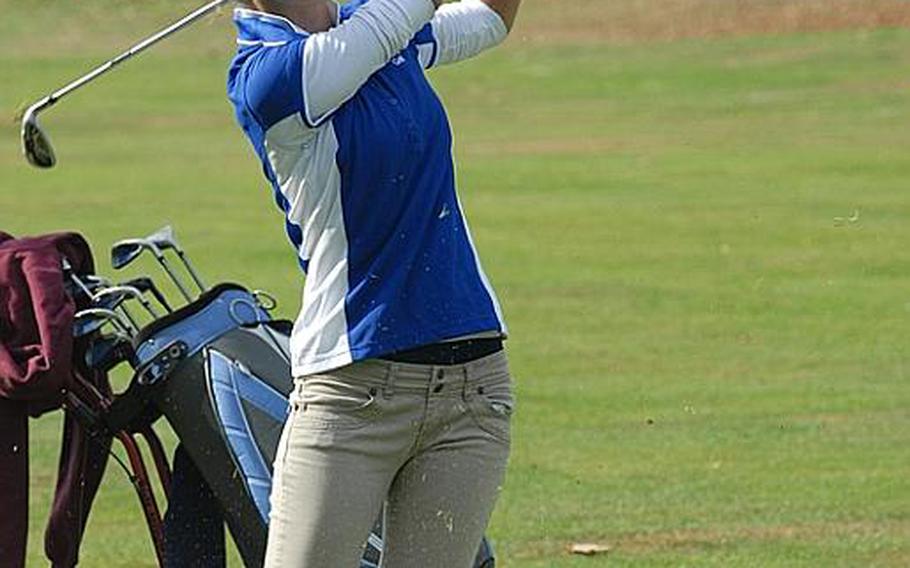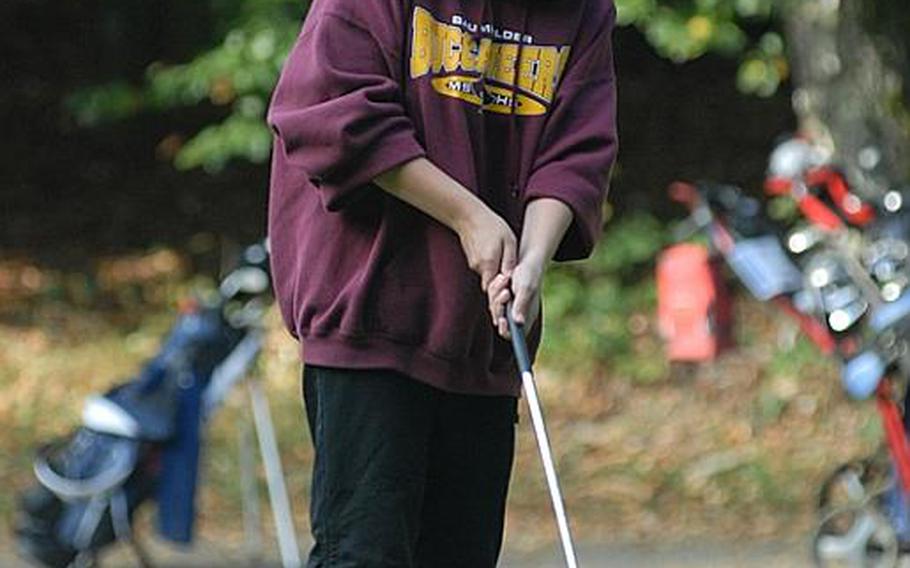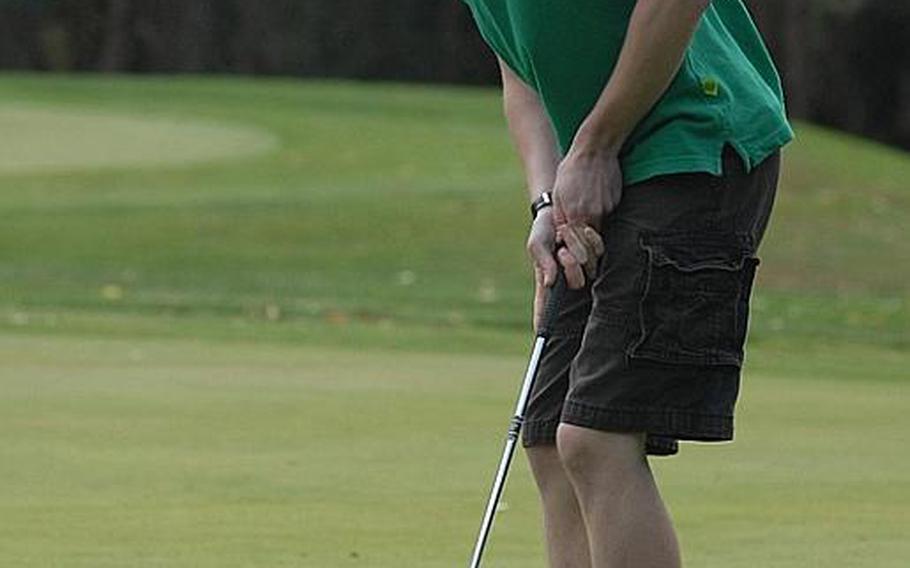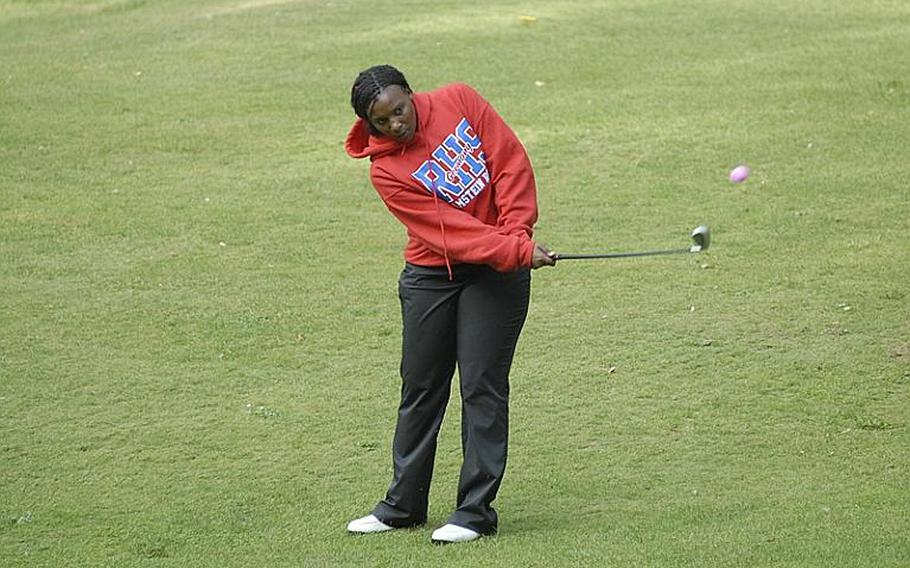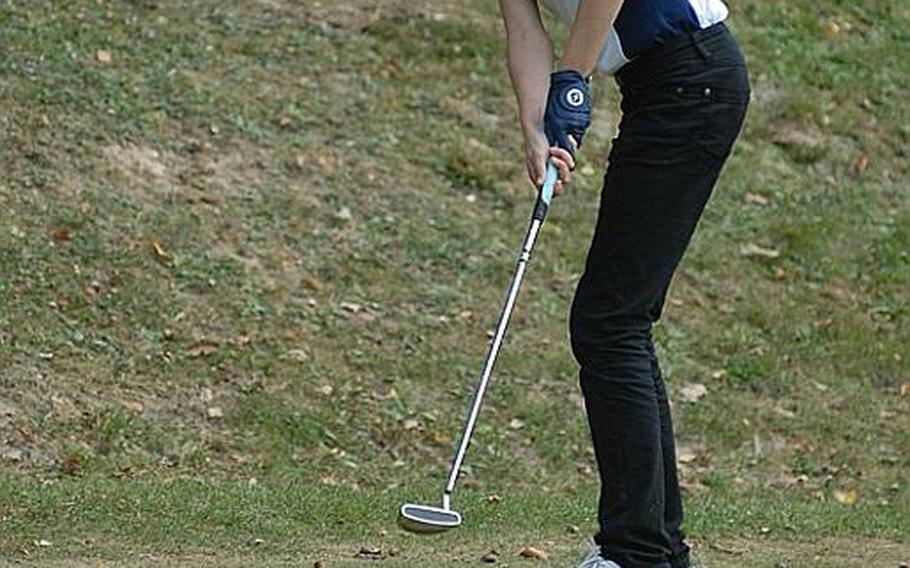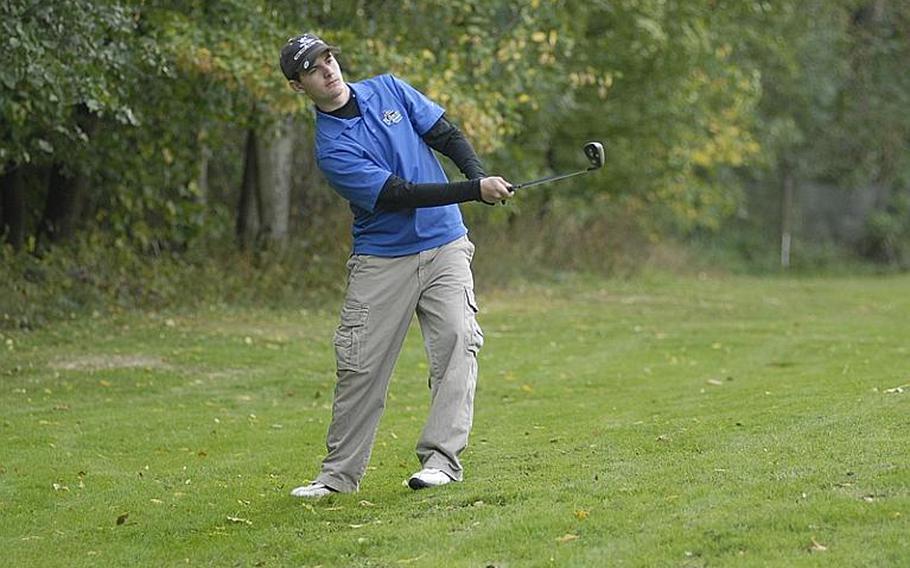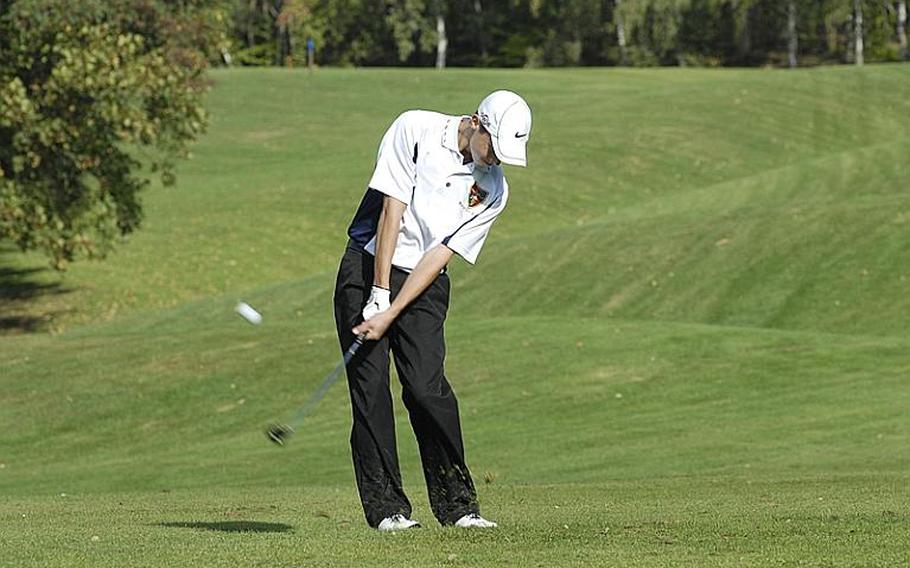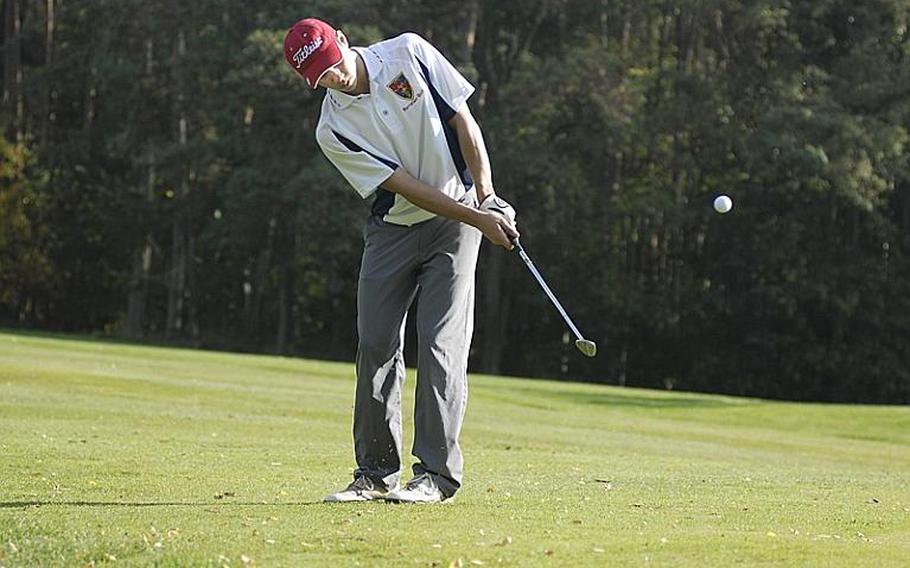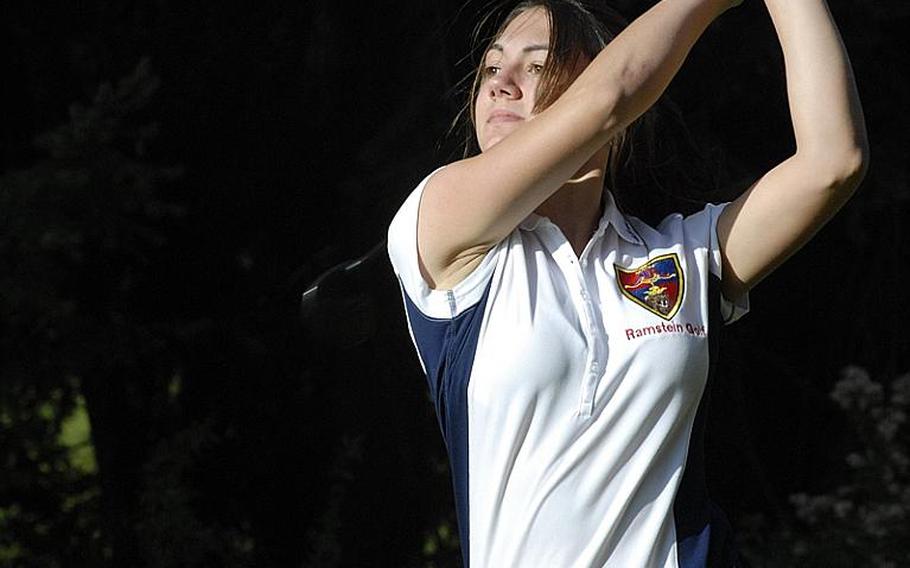 WIESBADEN, Germany --- A clear message was sent Thursday to DODDS-Europe high school golfers headed to next week's championships at the Heidelberg Golf Club: Watch out for Ramstein.
The Royals swept top honors in girls and boys team and individual competition at the "Battle at the Blick" golf tournament at Wiesbaden's notorious Rheinblick Golf Course.
Ramstein battled the tough course, combined with heavy wind and occasional rain, to top teams from Wiesbaden, SHAPE, Bitburg and Baumholder.
Although the team competitions were never in question, the individual contests offered plenty of afternoon drama.
On the boys side, Ramstein swept the top five spots, but the question of which Royal would pull away from the pack wasn't answered until the end. Junior Christian Gunia birdied his last two holes, punctuating his efforts by sinking a 35-foot putt on the final hole to secure the victory.
Gunia finished the day with 44 points under the modified Stableford scoring system that awards one point for double-bogey, two for bogey, three for par, four for birdie and six for eagle or ace. He said the win, his first of the year, comes at a perfect time with championships looming on the horizon.
"I was trying to keep my mind off the pressure," Gunia said. "The team's been messing with me about how I need a win."
Ramstein senior James Cho and sophomore newcomer Everett Plocek went into the final two holes matched up with Gunia, but neither could come up with birdies at the end. Cho and Shape both finished with 42 points, rounding out the top three.
"I've played better here," said Cho, who notched 44 points in last year's European championships at Rheinblick. Cho has finished in fifth place the last two championships, but said he's more focused on the team competition and not individual accolades.
"The individual play will come if I play for the team," Cho said.
Perhaps the most impressive feat for the Ramstein boys was that each of their top four finishers scored at least 40 points, something almost unheard of at Rheinblick.
The girls competition also came down to the wire, as Ramstein sophomore Diana Green scored 24 points to squeak by Wiesbaden freshman Jenna Eidem, who scored 23.
Green was visibly flustered during the match as she couldn't find consistency on her drives, but said she remained positive, even when trailing Eidem with just 5 holes to play.
"Second place isn't in my vocabulary…If you think you're going to do bad, you will," Green said.
Eidem, who won the girls longest drive and closest to pin awards, said she was pleased about second place on her home course and seemed to relish the chance to step up to the championship limelight next week.
Royals sophomore Michelle Turner finished in third place with 18 points.
"It's so much fun to see them succeed, I'm their biggest fan," said Ramstein coach Jeff Pellaton.
Even though Pellaton was obviously pleased with his boys and girls performances, he was quick to point out his team has to play well next week if they hope to take home the team titles.
"Nothing can be taken for granted," Pellaton said.
It's a message his team seems to be taking to heart.
"We definitely can place or even win, but you never want to be overconfident," Plocek said.
---
---
---
---