Volleyball Athlete of Year
Rota's Luna continues to be best on courts
by
Gregory Broome
November 21, 2012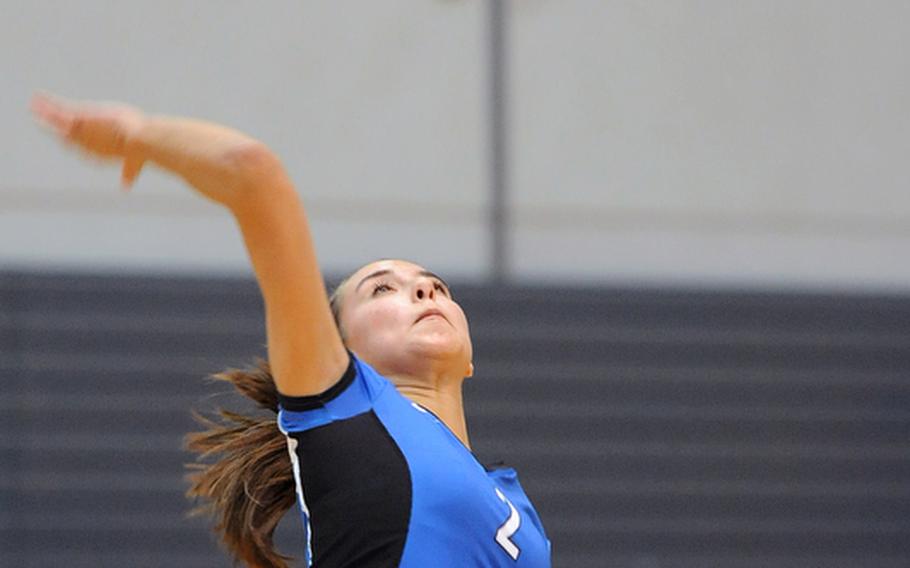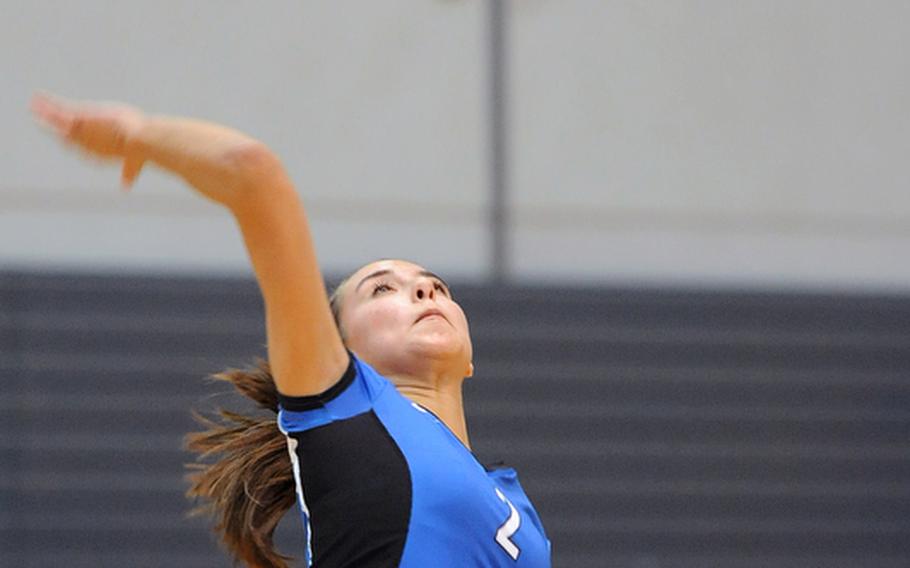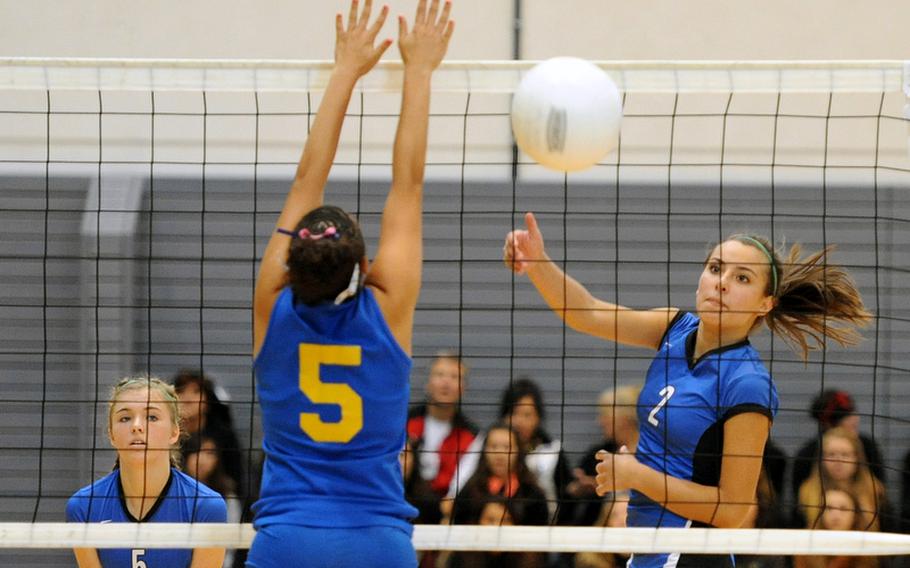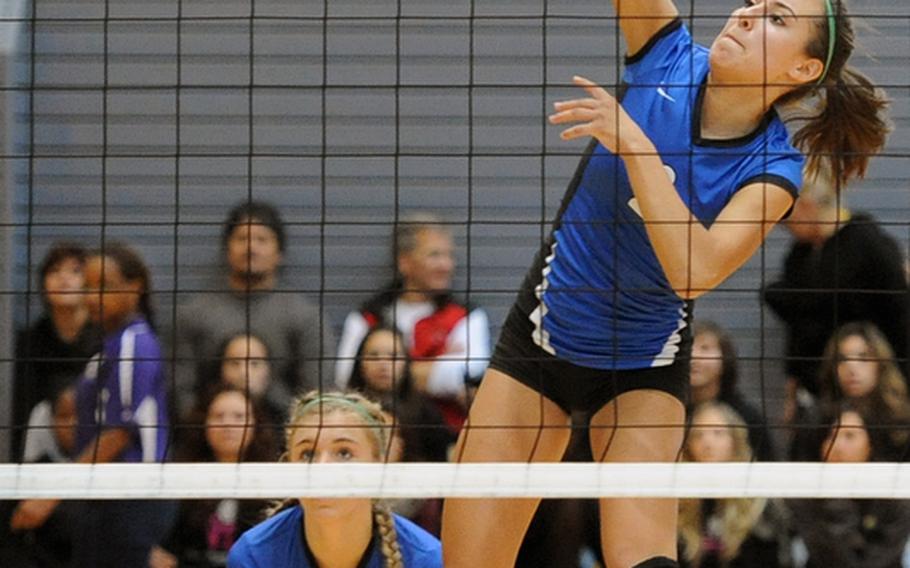 Aspen Luna is the daughter of a collegiate setter, possessing all the unimposing size of the average defensive specialist. Her path in volleyball would seem firmly attached to the ground.
There's only one problem.
"She really loves to hit," said Melinda Luna, Rota coach and Aspen's mother.
So even as nature refuses to grant the 5-foot-8 junior the precious few inches that would boost her to more conventional dimensions for a hitter, the younger Luna takes her place on the wing and eyes her next kill.
Nobody who has stood in Luna's drop zone would dare call her undersized, or at least not more than once. After watching his team's title hopes dashed this month, Sigonella head coach Shawn McCarthy compared fielding a Luna spike to "catching a bullet." It's a feat that no European opponent has yet come close to mastering.
Luna has dominated DODDS-Europe matches in Rota's limited schedule for three years running, leading the Admirals to three straight DODDS-Europe Division III championships. As such, Luna is the unequivocal Stars and Stripes girls volleyball Athlete of the Year for a second consecutive season.
"I've improved every season, gotten stronger, become a smarter player," Lunsa said. "Winning the awards that I did as a freshman encouraged me to work harder and harder for myself and my team. I'm definitely proud to be where I am right now."
Luna has never been content with simply being the best player on any given DODDS-Europe court. She plays volleyball year-round, joining a fiercely competitive Spanish league in the prep offseason and hitting the beach in summer.
"I push myself, and I always think that there are better players out there," Luna said. "I just want to continue to work harder and harder each time."
An athlete of Luna's caliber and intensity has little tolerance for losing, and her presence can be both overwhelming and inspiring for her Admiral teammates. As she hones her physical gifts, Luna has also discovered her voice as a leader.
"She's always been a captain, but this year she felt more comfortable leading our team in the right direction," said Tiffani Driscoll, a sophomore middle blocker who has spent the last two seasons lined up alongside Luna. "We could take her advice without feeling like she was criticizing us."
Driscoll said Luna is largely "laid-back" in practice, saving her full-fledged ferocity for opposing schools and avoiding damage to the crucial bond between teammates.
"I do enjoy it, the relationship that I have with my team," Luna said. "They're hard-working and know how important it is to me, so they try just as hard as me."
It's hard to argue with the results of that approach.
"It's not all about winning," Driscoll said. "But when you do play to win, it makes it more exciting when you do win."