Athlete of the Year - girls volleyball
Rota's Luna: a queen and her courts
by
Kent Harris
November 18, 2011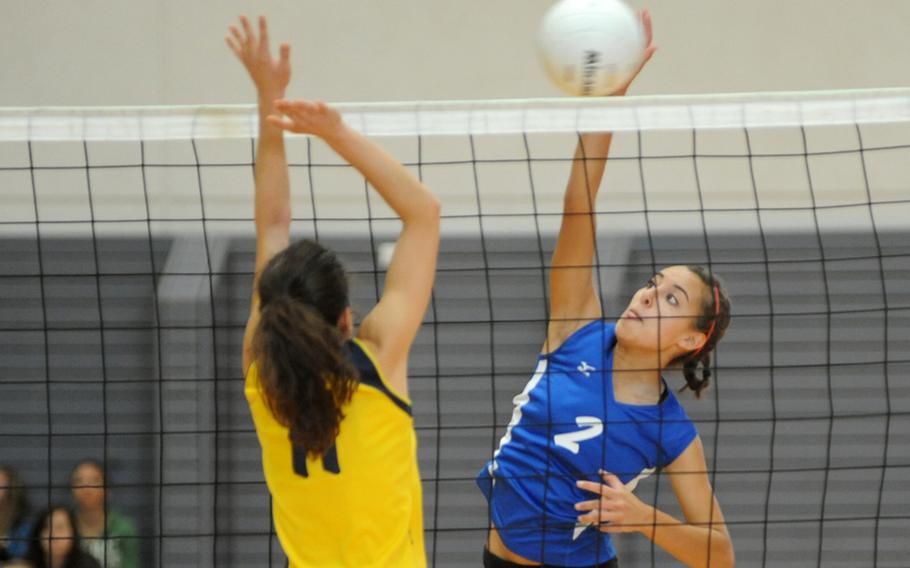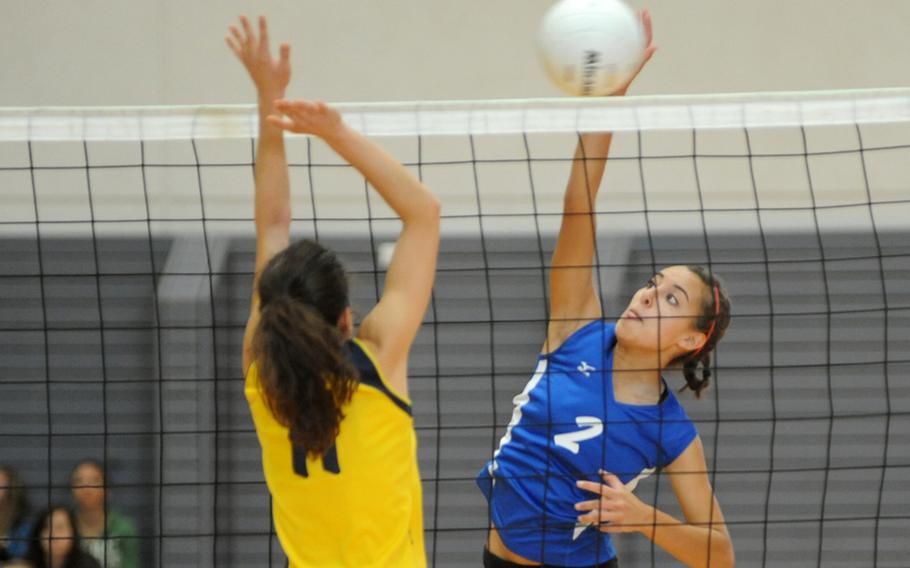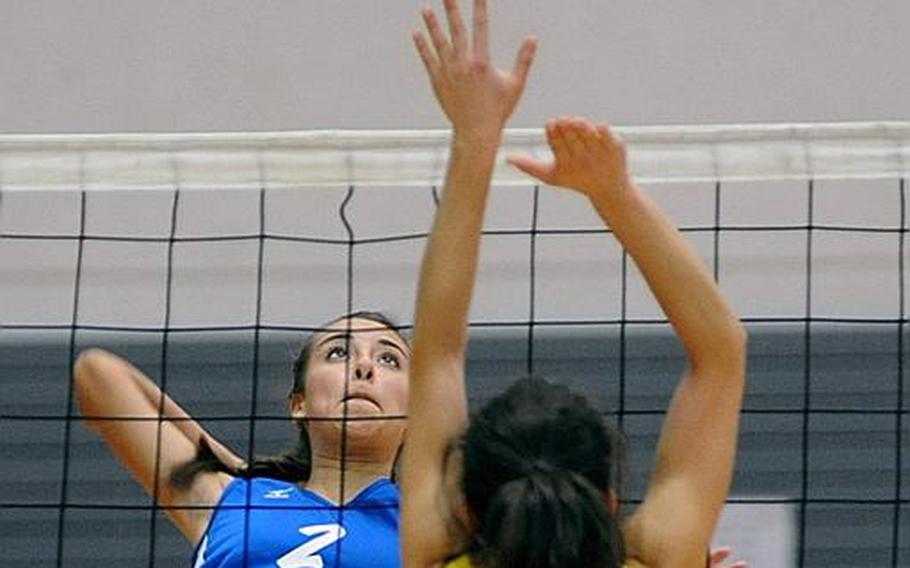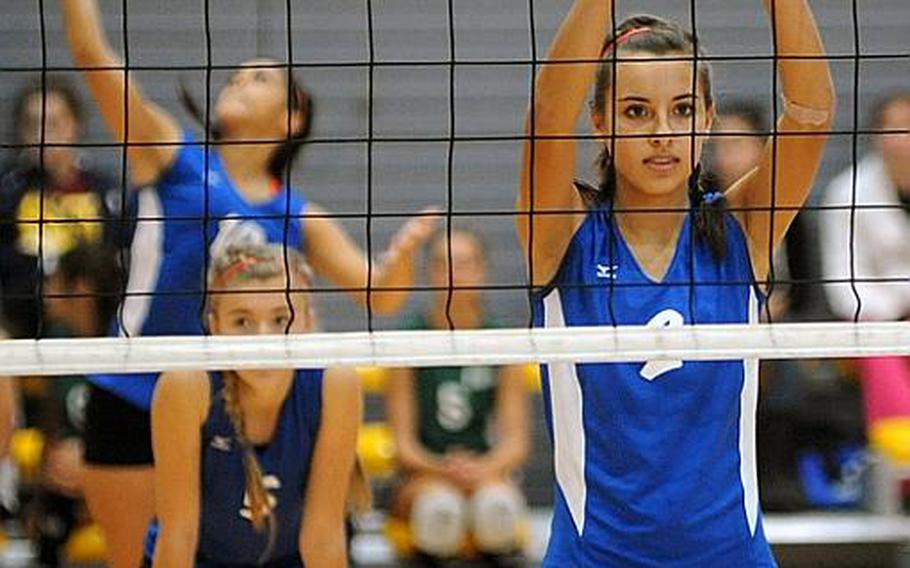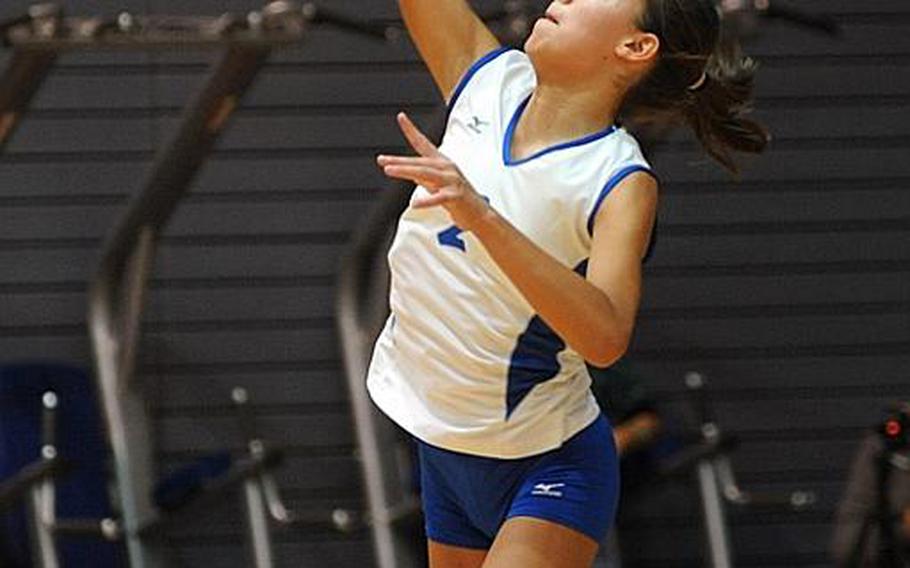 Volleyball isn't just a sport that Aspen Luna takes up when the season rolls around.
For the 15-year-old Rota sophomore, it's always volleyball season.
"I love it," she said in a recent phone interview. "It's my life."
That's pretty evident on the court. Just ask any Division III team that's she's played against the last two seasons. Both seasons have ended up with Rota winning the DODDS-Europe title and Luna netting most valuable player awards. For her efforts this season, she's been named the Stars and Stripes Athlete of the Year for girls volleyball.
Assistant coach Judy Scarbrough said volleyball isn't just a one-player sport. But having someone like Luna on the team is a pretty good start.
"Not only for her ability, but her personality as well," Scarbrough said. "She's technically very good. And she's willing to share her knowledge with other players and help them along."
Luna's been playing volleyball on various club teams since she was 9 years old, first for a team in Arizona, then teams in Georgia as the family moved to new locations for father Jose's job. He's a civilian Naval Criminal Investigative Service employee.
She transferred to Rota before her freshman season, and the Admirals instantly became a volleyball power.
An outside hitter on offense, Luna isn't as intimidating as she'd like to be. At 5 feet, 7 inches, she draws all kinds of attention from opposing teams, but she knows college coaches are generally looking for taller players.
Her mother, Melinda, the team's head coach this season, is 5-8 and played setter in college.
"And there's some height on my mom's side of the family," Luna said. "So I'm hoping I've got at least a couple more inches."
If not, though, she'll work more on her setting and defense "and maybe be a defensive specialist or setter."
Scarbrough said that getting Luna to work on any of her skills isn't a concern.
"In all my years or coaching, it's rare to see someone with as much dedication," she said.
Growing up, Luna played soccer, track and traditional boys sports, baseball and wrestling. But she's not planning to do any of those in high school at this point.
Her Spanish volleyball team, Club Poullet, gets into gear in the winter. And there's the opportunity to play on the sand in the spring and summer.
Luna said the current plan is for her to play all four years for the Admirals before heading back to the States.
For more volleyball, of course.