Rota hangs tough, improves to 4-1 in Little League tourney
---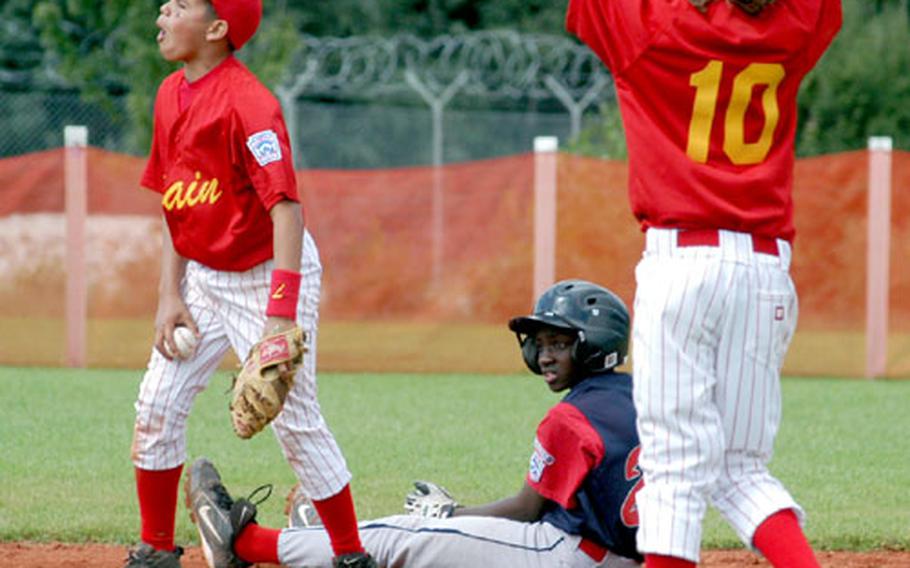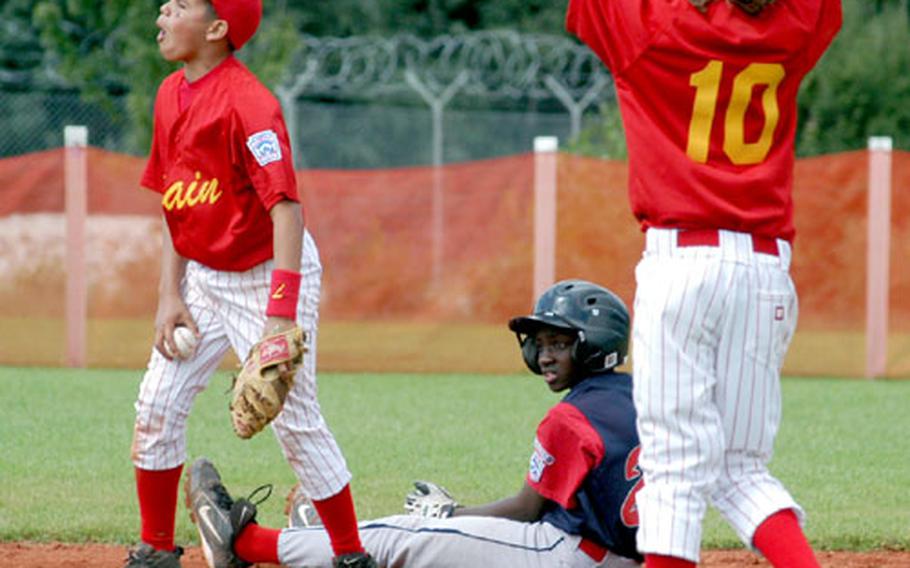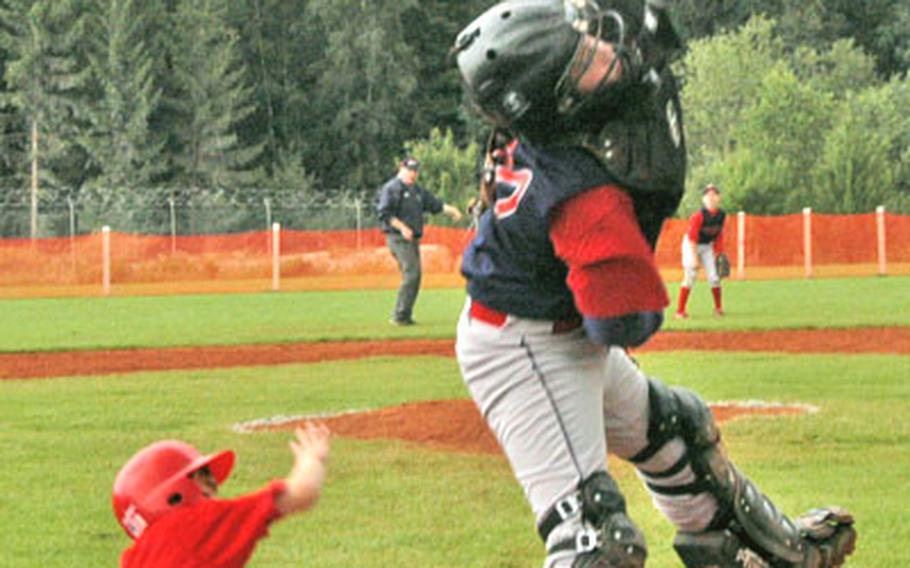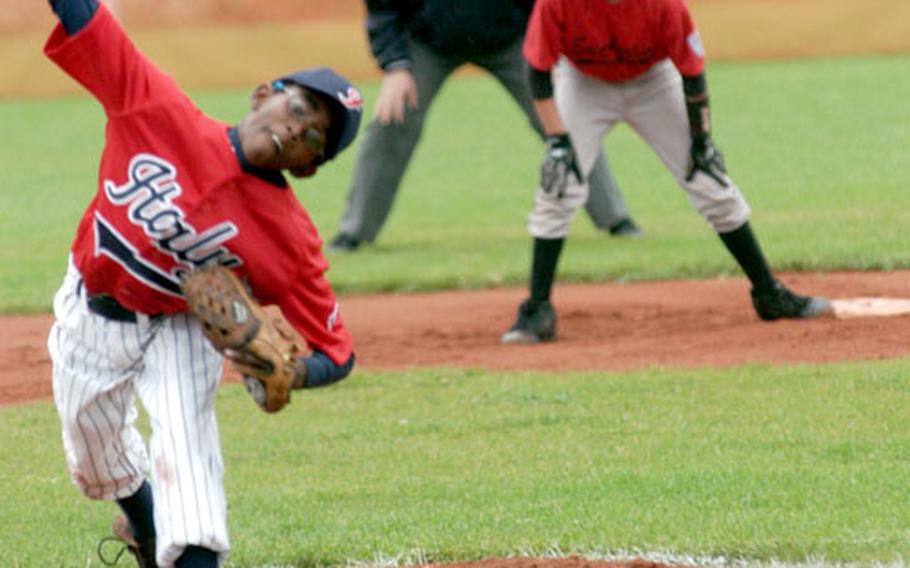 VILSECK, Germany — The players from Rota, Spain, could have folded.
They had base-runners thrown out at third and home in the bottom of the third inning and left the bases loaded as Ramstein, Germany, held on to a 5-4 lead.
"It was a little disheartening," said Rota coach Bobby Lamb. "We made a couple base-running errors that could've taken us out of the game."
But Rota fought back. Right-fielder Joel Galvan made a tumbling shoestring catch in the top of the fourth to help Rota stay close, and in the bottom of the inning, the players from Spain got on base again and took advantage, scoring four times on the way to an 8-7 victory on Monday in the Trans-Atlantic Regional Little League tournament.
Christian Jarrard lined an RBI-single up the middle to start the scoring in the fourth, and Brady Christner delivered a two-run bloop single to center. In the sixth and final inning, Galvan gunned down a Ramstein player who tried to stretch a single into a double, and relief pitcher Tony Lamb nailed down the save, striking out Ramstein's final batter and leaving the would-be tying run stranded at third.
"We've been working all year on keeping focused," said Bobby Lamb, Tony's father. "It shows the character of this team.
"We've been living, eating and sleeping baseball as a group, and we really lean on each other to pick each other up. It's very important to keep our guys' heads in the game. One [bad] play in a close game like this could mean the ball game."
For Rota, which improved to 4-1 in the tournament, Sawyer Gilmore, Tony Lamb and Christner each went 2-for-3, with Gilmore scoring two runs.
Lead-off batter Andre Porterfield sparked Ramstein's offense, going 3-for-4, including a solo home run, and two RBI. Tyler Jarvis, David Novak and Michael Fisher each went 2-for-3 as Ramstein fell to 3-2 in the tourney.
Earlier Monday, Naples, Italy, beat East Anglia, England, 16-8, in a 3 hour, 20 minute marathon that began in light rain and a game-time temperature of 49 degrees. In the late game Brussels, Belgium defeated Brunssum-Schinnen, Netherlands.
Naples' victory over East Anglia was its first in five games. Logan Porchie went 3-for-4 with six RBI, including a two-run double and bases-clearing triple. Doug Snyder went 3-for-3 with three RBI, and Devon Mitchell and Ivan Moreno each scored three runs.
"It feels good to win one, especially when you had high expectations to do more than that," said Naples coach Glen Bartley. "Today we had no fielding errors and no base-running errors. We came into the game relaxed and played the game the way it's supposed to be played."
Bartley said the Naples coaches had been working the players hard.
"Today it finally clicked," he said. "Today they realized they could do it."
For East Anglia (1-5), Caleb Nelson had two singles and a walk and scored three times.
The top four teams already have clinched births in Wednesday's semifinals, but Tuesday's games will decide the seedings. Pre-tournament favorite Arabian-American (5-0) plays Rota (4-1), but a Rota victory would give the Spain team the top seed. Naples takes on Brunssum-Schinnen, Netherlands (0-5) in a game being played for pride. Brussels, Belgium (4-1) plays Ramstein (3-2) in a match-up of two other teams jockeying for position.
The winners of the semifinal games will play Thursday for the regional championship and a trip to the Little League World Series later this month in Williamsport, Pa.
---
---
---
---