Rota easily slides past Alconbury
by
Rusty Bryan
May 25, 2003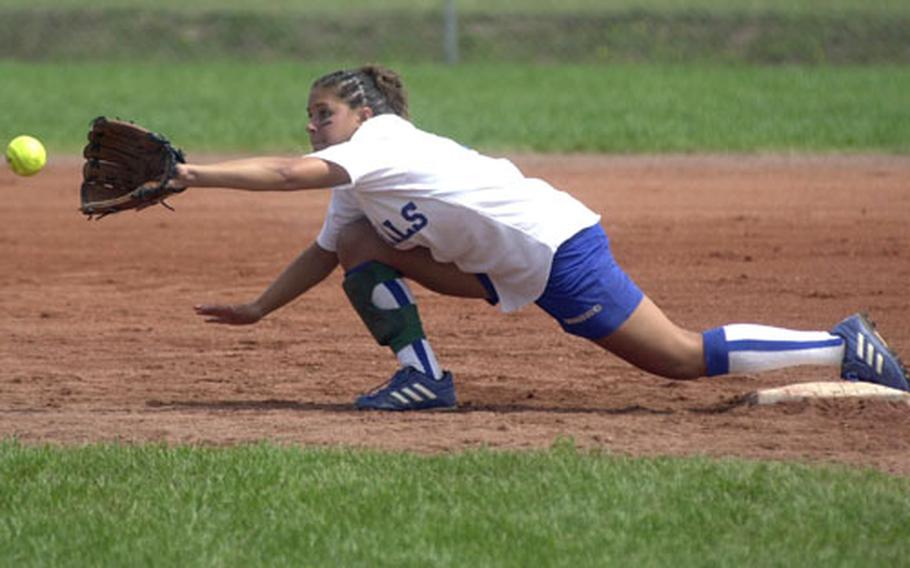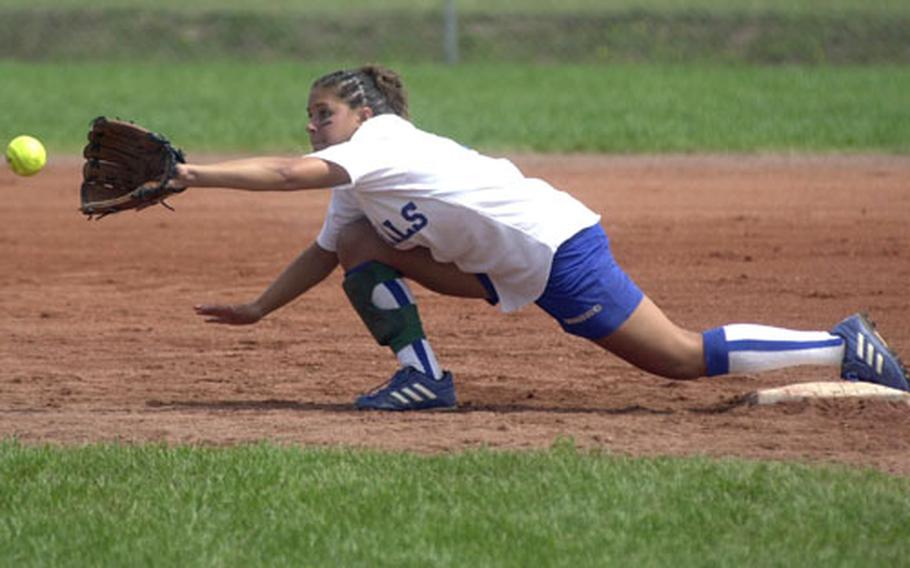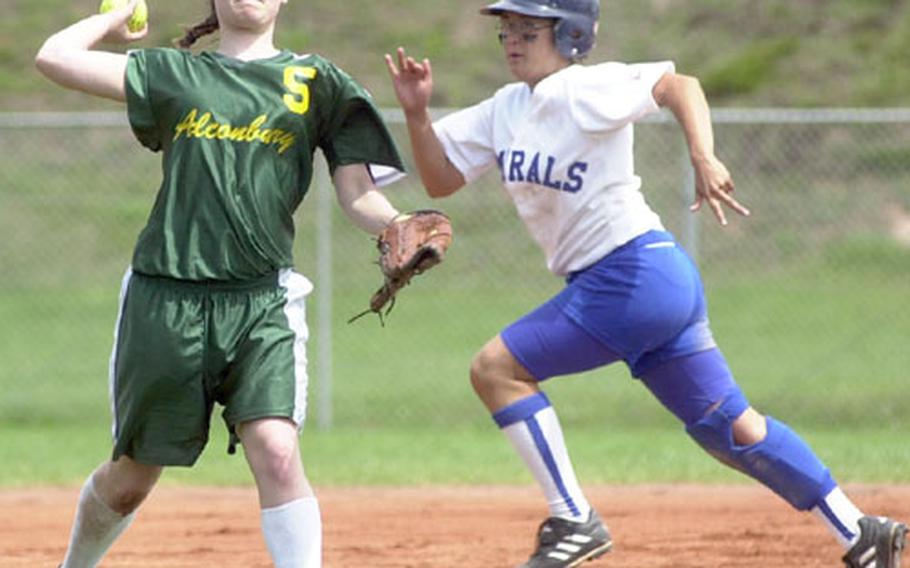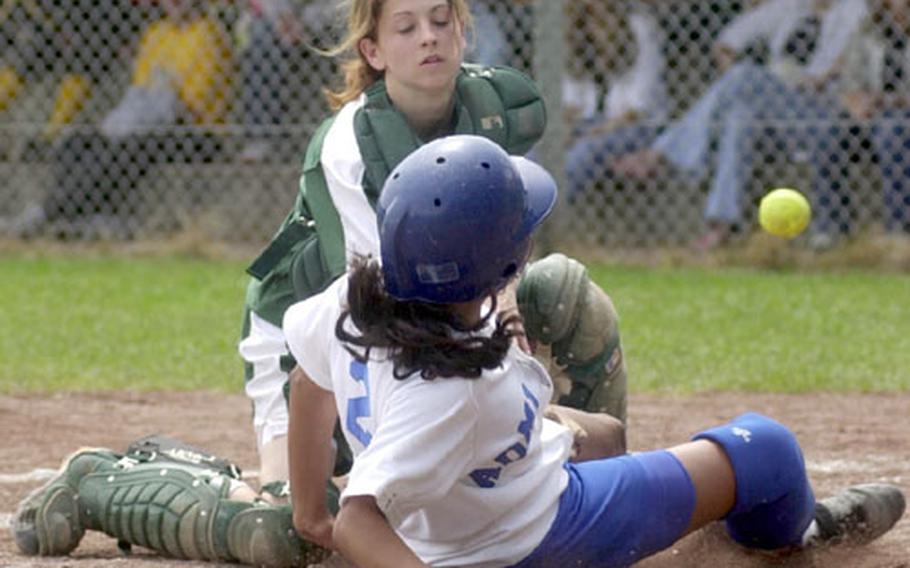 LANDSTUHL, Germany — Rota earned its third Division III crown in four years with a 20-8 victory over defending champion Alconbury.
It was the third time that the Lady Admirals captured the crown in a run-rule shortened game.
"We feel like the championship belongs to us," said Rota senior and tournament MVP Jessie Bray, who has played in the past four European championship games. "Every year, we play for this."
Rota, which scored 72 runs in its four tournament victories, put the final away early with an 11-run first inning. Despite the lead, winning pitcher Corinne Hall, a freshman who transferred into Rota from Delaware three months ago, claimed she wasn't coasting.
"It was still nerve-wracking," she said, "I'll have three more years to try to do the same thing."
Rhiannon Messer, Amanda Sizemore, Amanda Lillibridge and Cate Quigley each had three hits for Rota.
Rota reached the final with a 11-2 victory over Lajes in Friday's semifinal. Rota led just 3-2 going into the final inning before scoring eight runs.
Alconbury reached the final with a 12-2 victory over Baumholder on Friday.
Reva Ballard one-hit the Lady Bucs to hand them their first loss of the season as Ashely Roy had three hits and Ballard two.