Rota boys sail past foes in Alconbury
---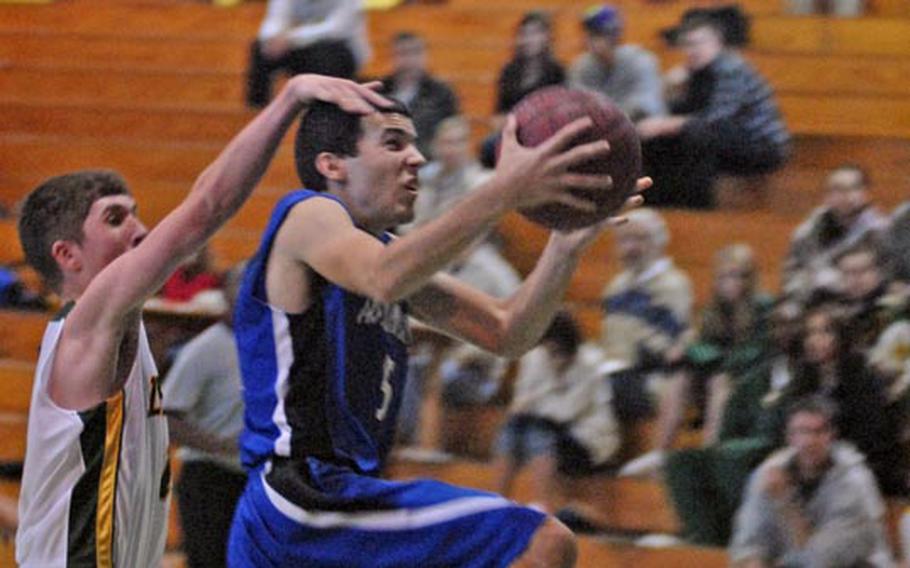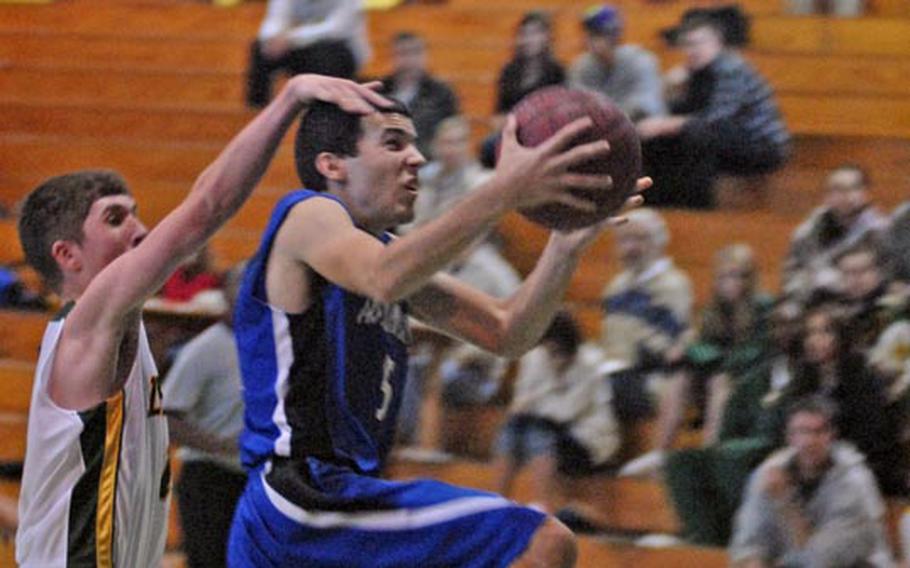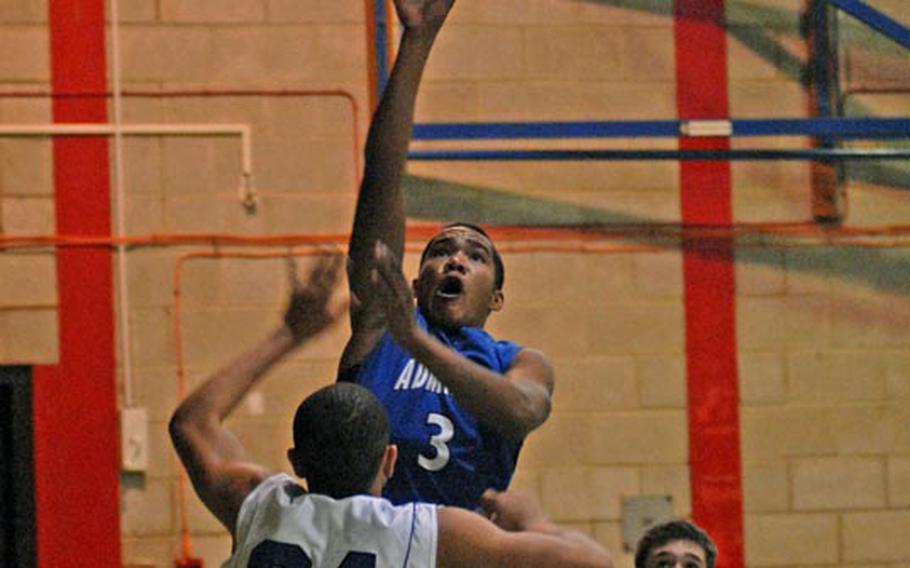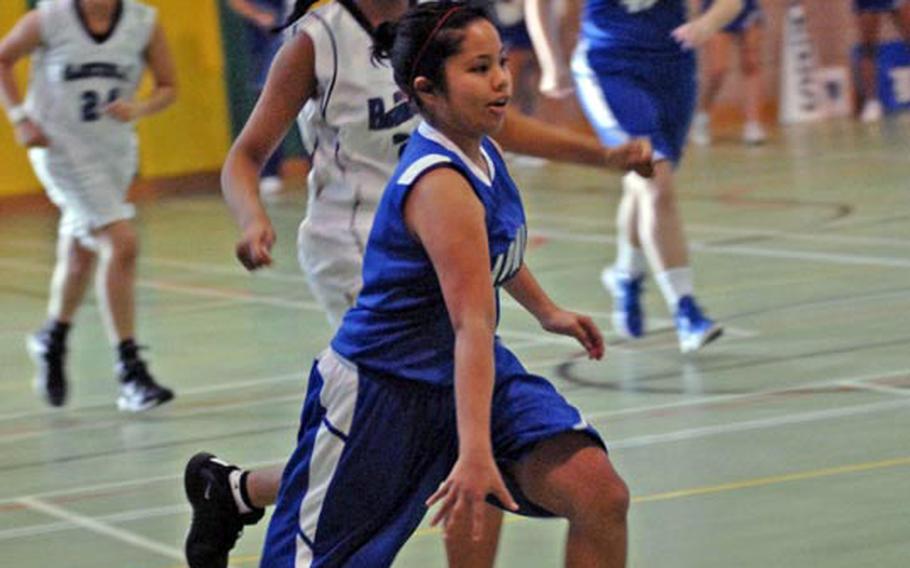 RAF ALCONBURY, England — if this three-day DODDS-Europe Division III basketball tournament here offered any insight into the European championships next month, it could be smooth sailing for defending boys champion Rota, which won its six games.
The defending girls championship team, Menwith Hill, left the tournament behind previous DODDS-Europe champions Rota (5-1) and Brussels (2-1).
During the final two days of action, Rota's Tre'von Owens - Stars and Stripes Player of the Year for 2011 - averaged 20.5 points-per-game while playing only about half of each game.
Admirals coach Jeffery Shelton Sr. said it's not Rota's offense that wins games for them; it's their defensive play.
"Everything comes from the defense," Shelton said. "Our defense defines us as one team; as one unit."
The Admirals are vying for their third straight Division III title, but as Shelton stated after the boys' sixth win of the tournament, "we take one game at a time. Anybody can beat us in any game. We play every team for every minute of every quarter."
"Bamberg and Sigonella have outstanding athletes and outstanding programs," Shelton added. "We look forward to competing against them."
The Lady Brigands proved to be the only team to effectively stop Rota's fast-paced play, narrowly holding off the Lady Admirals by two points during the last game of Friday night's action.
Brussels coach Dexter Bohn noted how quick and athletic Rota's team is on the court. "So we're happy to get the split," Bohn said, referring to his team's 1-1 record against the Lady Admirals during the tournament.
Bohn has coached the Lady Brigands to four titles in the previous seven seasons and said the weekend tournament was good for his girls.
"We need to work on coping with a faster pace of game," Bohn said.
Bohn said he expects the team's remaining games against ISB, SHAPE and AFNORTH to help out with that.
"Seeing that speed should prepare us for Rota in the Championships," he said.
---
---
---
---