Home Team
Rogers, team doing best to keep Falcons flying high
---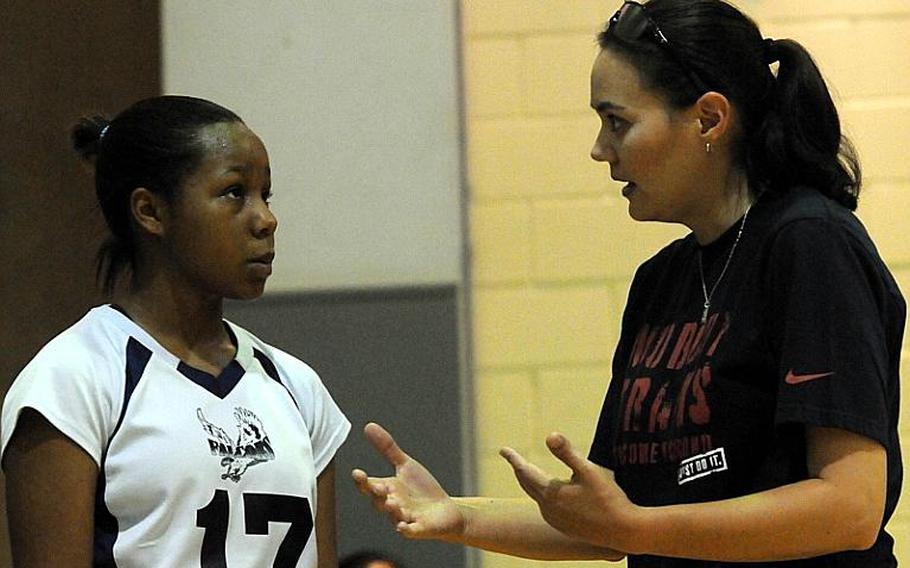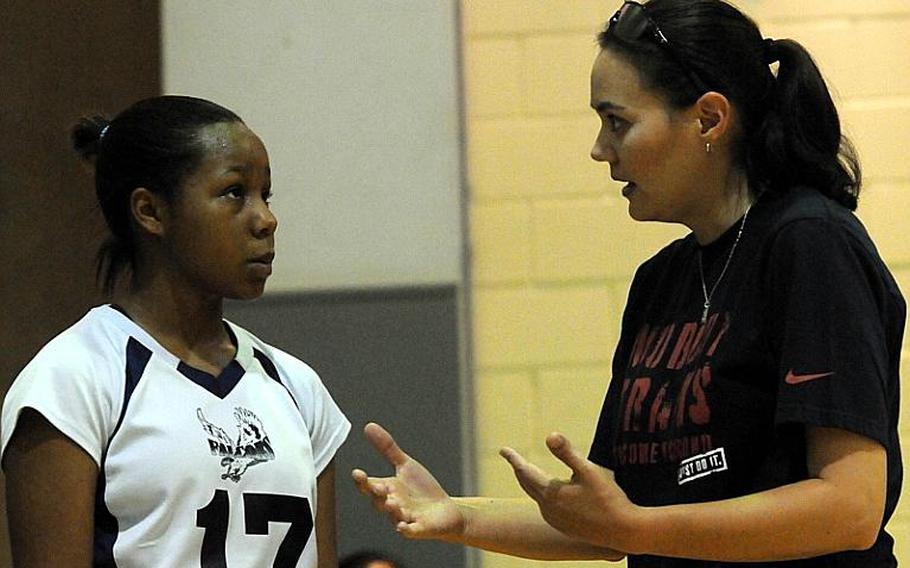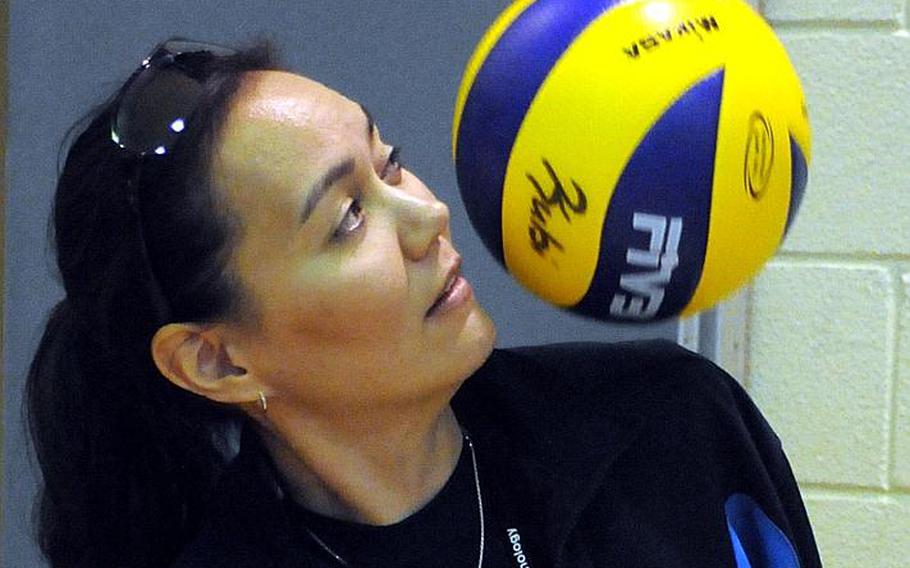 CAMP FOSTER, Okinawa – As difficult as it is to step into the shoes of a coach who has been called the "icon" and "spirit" of a program for 31-plus years, Lori Rogers had an another challenge.
Not only did she have to replace Denny Hilgar, for whom she played 20 years ago, but also two iconic stars who boosted Seoul American's volleyball team to the only Far East Division I Tournament title in school history.
But at 4-2 in the Korean-American Interscholastic Activities Conference and 8-2 overall against American and international teams, and with seniors Tammy Garman, Tiffaney Mitchell and Hannah Swafford solidly, if not spectacularly, filling the shoes of Liz Gleaves and Destinee Harrison, the Falcons seem to be managing OK.
"They're starting to realize it is truly their team, that they can do it without Liz or Destinee," Rogers said during last weekend's Okinawa District Volleyball Festival, at which the Falcons were guests.
Rogers crossed over from the Falcons boys' helm to Hilgar's old spot, something she and her players said she'd been wanting to do for years. She fully agrees with the idea that while she now coaches the Falcons, nobody can replace Hilgar.
"I'm wanting to carry on the program that he's built here, but I also know that I'm my own person," said Rogers, 37, who's lived in Korea for 19 years, graduated from Seoul American in 1992 and played at Pacific Lutheran before returning to Seoul American as a teacher and coach.
"My confidence in my coaching is pretty high, but I'm also wanting to do well for him. That's where the pressure comes in. I don't want to let him down."
She mirrors her mentor, Rogers says, in the things she says to the team during practice or a match. "It's like he's saying it," Rogers said. "I feel like he's constantly talking to me."
Hilgar, now a physical education teacher at Farragut Elementary on Naval Station Rota, Spain, keeps in contact with Rogers, for whom she played from 1988-91. The Falcons had a 32-match winning streak from 1989-91 with a KAIAC regular-season and tournament title in 1990.
"Nobody better could have that team," Hilgar said. "She knows the rivalries, understands the pressure of a KAIAC season or tournament and more importantly Far East. She can relate to the 'playing each point one at a time' philosophy and understands the need to never look ahead to an opponent before beating the one in front of you."
The biggest thing, Hilgar said, is for a team to not look at the past, but find their own sheet of music and "write their own ending."
The KAIAC Division I race is much tighter this season, with Yongsan International-Seoul - who beat the Falcons for the first time - and Taejon Christian International - who beat the Falcons for the first time since 1989 - looming as adversaries.
Still, "We have somewhat control of our destiny," Rogers said. Seoul American hosts those same teams to close the KAIAC regular season.
There's much the team needs to work on, "some mental things" in addition to skills that need improving. "Serve receive, transition, recovering," Rogers said. "They've shown themselves to have the ability to do it. There's a different chemistry this year."
Things are different statistically as well. Though they're not putting up the spectacular numbers that Harrison and Gleaves did, Garman, Swafford and Mitchell, holdovers from last year's championship team, are holding up their end.
Garman averages 11.3 spike kills per match, 68 in 183 attempts. Swafford holds the team's best serving percentage, 105-for-112, 93.8 percent. And Mitchell has averaged 21.5 set assists on kills so far.
"Each individual has their own mindset, but when we come together, it's one heart, one team and we put it all together on the court," Mitchell said.
Though much work must be done prior to the KAIAC D-I tournament the last week of October and Far East Nov. 7-12, both at Seoul American, Rogers says she's "satisfied" to this point.
"I know we can do better, but at this point in the season, it's a good place," she said.
---
---
---
---