Cross country preview
Rivalries renewed as runners take to courses
by
Rusty Bryan
September 14, 2011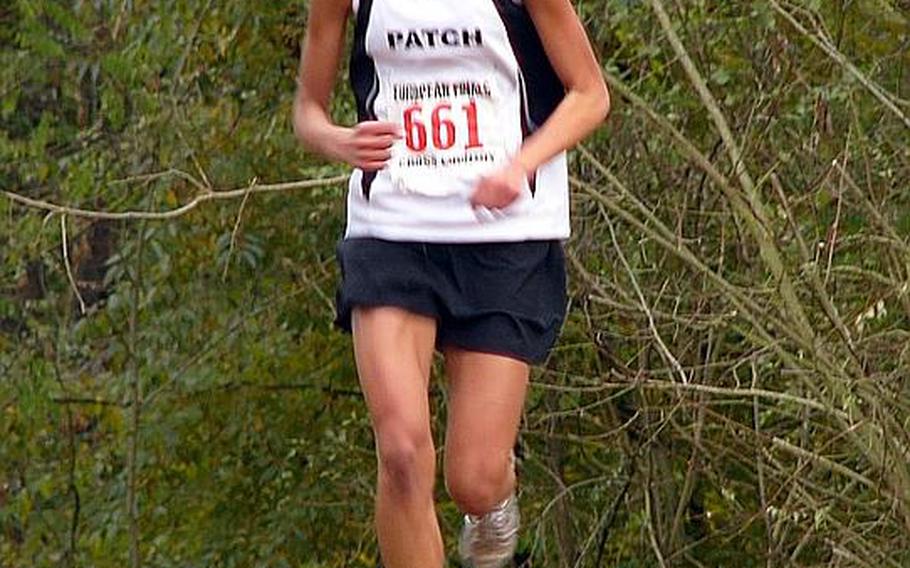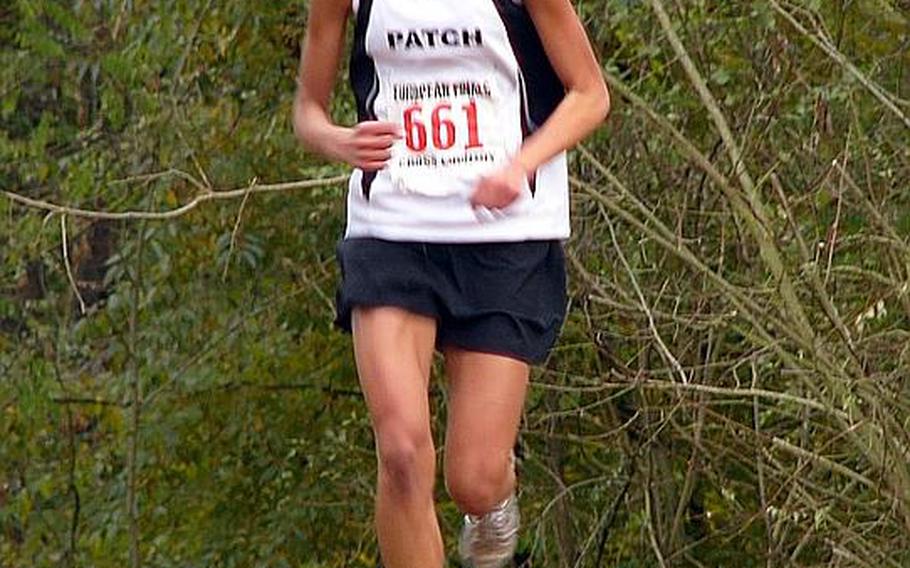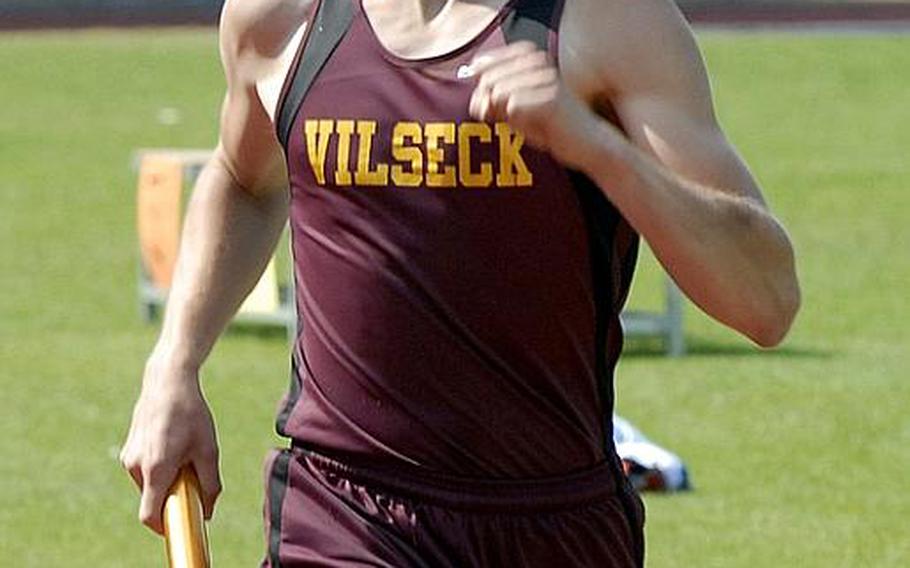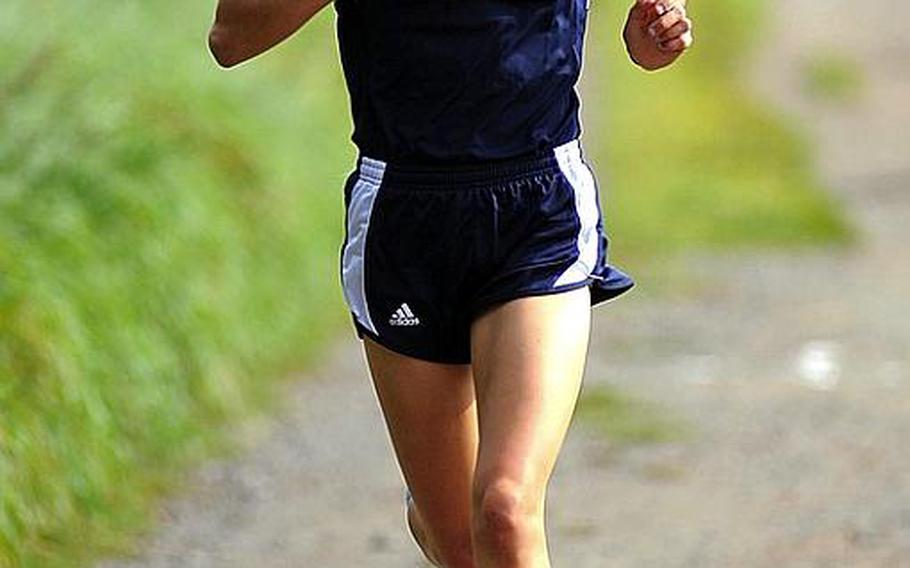 Rematches between established programs look to be on tap by the time the DODDS-Europe high school cross country season, set to begin Saturday at nine venues, wraps up Oct. 29 at Schwetzingen, Germany.
Among the boys, the renewals mostly will involve the team champs, since none of last year's top-5 individuals returns for the 2011 campaign. But there'll be plenty on the line when the boys go to the starting line in this year's finale. Last season, Patch's boys ended Ramstein's streak of 10 straight D-I team crowns on the strength of a sixth-place-finisher tiebreaker. Neither team is likely to have forgotten the eyelash finish, according to Patch coach Tom Manuel.
"Ramstein is always a motivation for us, regardless of which sport we are discussing," emailed the coach who has led his Lady Panthers to the last two European D-I soccer championships. "And I suspect that we will be a motivation for them..."
Ramstein won the girls' cross country title in 2010 on a seven-point edge over Patch. The team victory was personified in the girls' race, where Morgan Mahlock of Patch outgunned runner-up Jessica Kafer of Ramstein in a duel between newcomers running in their first DODDS-Europe championships.
The two are expected to battle again and it could be a rubber-match final between the two. Kafer, who finished 31 seconds behind Mahlock over the 5,000-meter Schwetzingen layout last October, avenged that defeat by topping the Patch ace by just over six seconds in last May's European 1,500-meter championship.
And even though Patch's 2009 champ and 2010 bronze-medalist, Katherine Castro, moved out over the summer, Mahlock's aptitude for the longer distance has made a believer of Ramstein coach Dennis Edwards.
"I see Patch as the favorites for both the boys' and girls' titles," he wrote in a Tuesday email. "Ramstein lost either through PCS or graduation three of our top five runners for both boys and girls."
Patch's Manuel, as always, was coy about his teams for 2011, opting to withhold his assessment until after the championships.
"I can be much more accurate then," he quipped in an email, adding, "…the guys have a huge target on their backs."
Boys' individual champ Archie Robertson of Lakenheath graduated, leaving coach John Gilmore to rebuild the Lancers. Senior David Lance, the European 800-meter bronze-medalist, leads Vilseck, and Brian Hannum is the key for the Heidelberg Lions, according to Heidelberg coach Sharon Brady.
As is the case in Division I, the usual powers are again in the running in Division II.
Boys' champ Naples and girls' champ Aviano figure to be present at the finish, but Naples coach Chip Noonan thinks his girls have a shot at joining his boys in a D-II sweep this time around.
"The girls were runners-up last year to Aviano," he emailed Wednesday about his team, which this year supplements solid returnees such as Amber Shilene with members of the European champion Lady Wildcats' soccer team, "but I think we have matured this year."
Noonan sees an Italian show among the D-II boys at Euros.
"Our boys' team will be led by senior John Fain, who is well-trained and already running low 17s at exhibition races," he reported, adding that he expects Fain to be in the low-16-second range at Schwetzingen. "Jason Black of Sigonella and Tyler Holderby of Vicenza are, along with John, the strongest returners to Italy."
Division III was a Brussels sweep in 2010, but coach Chris Vahrenhorst fears the loss of five of his top six from last year has imperiled his boys' streak of six straight D-III titles.
However, with Ali DeFazio, Emma McLaughlin and Jessica Vahrenhorst retuning, coach Vahrenhorst is much more sanguine about his girls' streak of two straight D-III crowns.
The challenge to the Lady Brigands figures to come from Alconbury. Led by Imogene Weaver and Alex Sherenco, the Lady Dragons could have coach Bud Foutz contemplating a sweep. The Dragon boys return Jonathan Lee and six other competitive runners, he pointed out in an email.
"Alconbury may not have the top runner in DODDS," he summarized, "but we may have the strongest overall Division III team we have had in many years."
They'll need to be, just to get through the start at this year's finals, which will be open to all comers for the first time. In the past, runners have had to qualify for the finale.
Ramstein's Edwards is all for the change.
"I really like the format with everyone running in the open final…" he concluded. "The start is a bit crowded, but that's cross country. Runners have to be a little bit aggressive at the start to avoid getting hemmed in."