Far East preview
Rivalries, full fields spice up track finals
---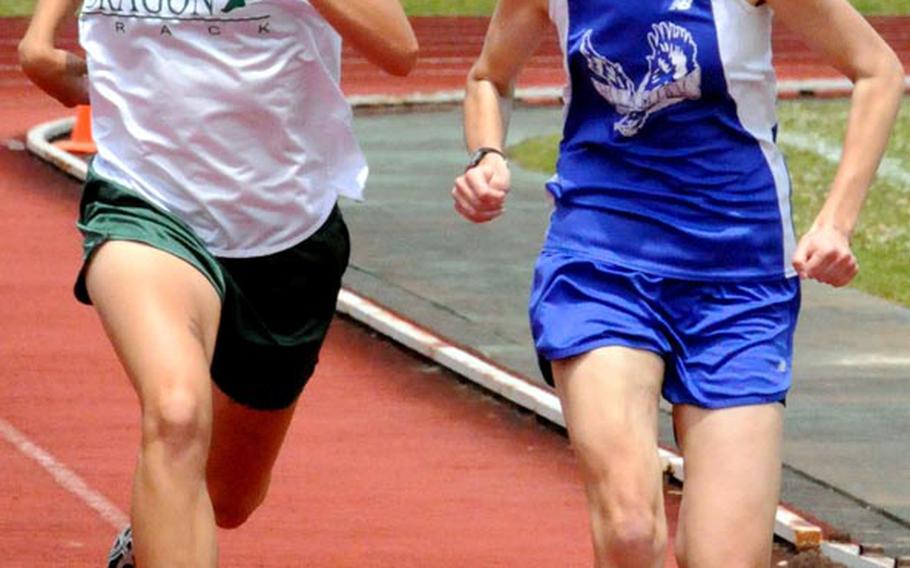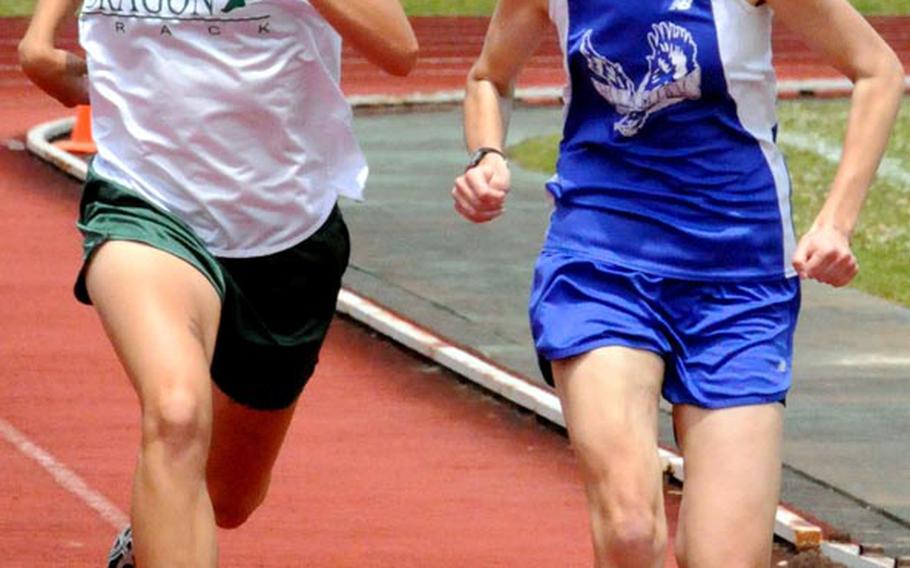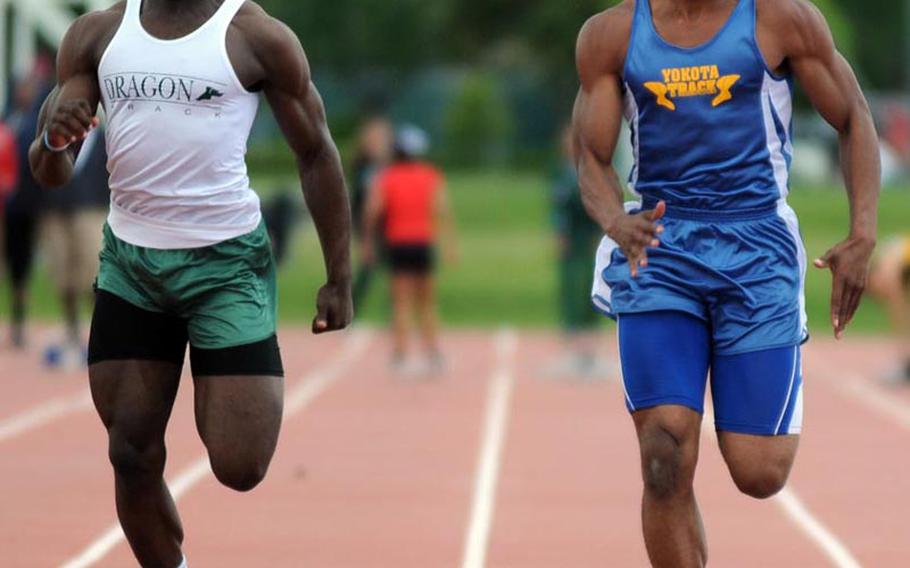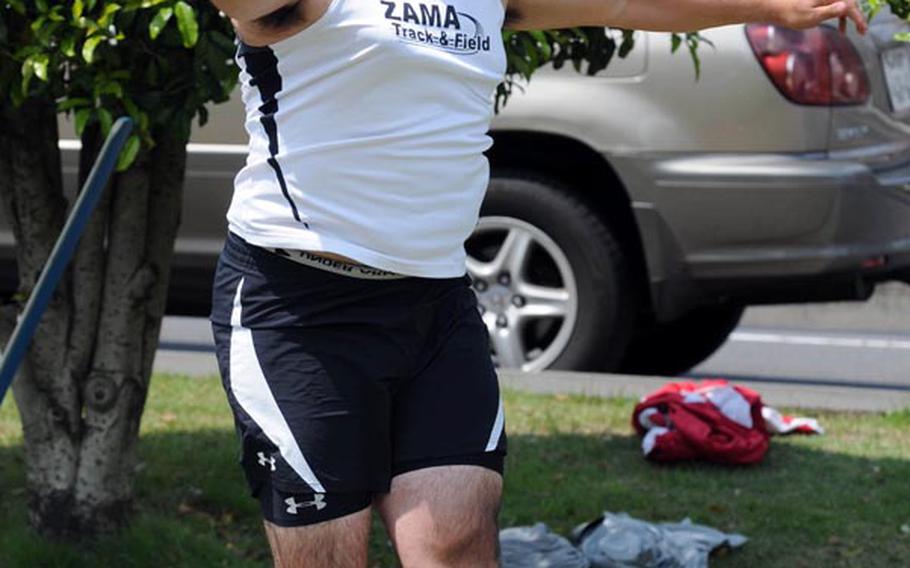 Each was used to being well in front of the field in each of their races. So when Kubasaki's Allie Reichenberg and Seoul American's Amanda Henderson came around the final turn together, they each glanced at each other as if to say, "What is SHE doing there?"
It was April 6, Day 1 of the 9th Mike Petty Memorial Meet at Kubasaki, the girls 3,000-meter final. Once the two runners took stock of the situation, they burst for the finish, a sprint that resembled the 200-meter race to be run the next day.
"That was a great race," Kubasaki coach Jon Fick recalled. "Allie ran the fastest she's ever run and it was the first time for Amanda to have somebody breathing on her shoulder."
Lightning could strike twice, in the form of a potential Far East meet showdown this week between Okinawa district champion Reichenberg and two-time Far East cross-country champion Henderson.
"I think it's going to come down to that again," said Henderson's coach David Abbott. "It's going to be exciting, one for the record books."
It's also one of several rivalries that several coaches say will add some spark to what they say will be the best Far East meet ever.
A year ago, the season was disrupted by the March 11 earthquake and tsunami. The Petty and Kanto Invitationals were called off as a result. In Korea, bad weather resulted in just one regular-season meet. Teams were left scrambling to see if they could field enough athletes.
"Last year, we were trying to salvage a season," Nile C. Kinnick coach Al Garrido said. "Now, everybody has full teams. Now, everything's back to normal. And the rivalries are very good for the sport."
This year, each district held almost-full seasons except for rain-plagued Kanto. The big-stage meets, the Mike Petty April 6-7 and the Kanto Invitational May 14, revealed some of what might be to come during Far East:
-- Kadena's Gabe Ahner vs. Zama American's Roland Cote and Seoul American's Mecca Perkins, Christian Academy Japan's Kendra Peterson and Zama's Christian Garner and Niyah Lewis in the throws.
"It will come down to who's going to let loose," Fick said.
Cote has been living "in the shadow" of former Kinnick throwers David de los Santos and Adam Cason, Garrido said. "It's his time to shine. It'll be great to see," he said.
-- Sprinters Rahman Cairnes of Okinawa Christian International, Yokota's Preston Brooks, Seoul American's Ty white and Kubasaki's Jarrett Mitchell in the boys 100 and 200.
"It's going to be fantastic," Fick said, while Garrido said he felt Brooks would "hold his own."
-- Yokota's Fred Gustafsson and Dustin Kimbrell of Nile C. Kinnick, the only one who kept up with Gustafsson in the 110 and 300 hurdles.
"He's the real deal," Fick said of Gustafsson, only the third Pacific athlete ever to run the 110 in under 15 seconds.
"Fred and Dustin have been milliseconds apart every time they race," Garrido said. "It's going to be a great race."
As for which teams stand the best chance of winning, most coaches agreed that American School In Japan boasts the best balance.
"Overall, they're the strongest as a whole, so many elite athletes," Fick said, adding that Kinnick and Seoul would challenge in the boys and Kadena, Guam High and Seoul would do the same in the girls.
Whichever way it goes, coaches and athletes are bracing for what they expect to be a great Far East meet. "It's beyond the imagination the level of competition this year," Abbott said. Because of last year, "the kids have been saving up for this, and now it's going to peak."
---
---
---
---