Riders in Yokota's Tour de Tama praise challenging course
---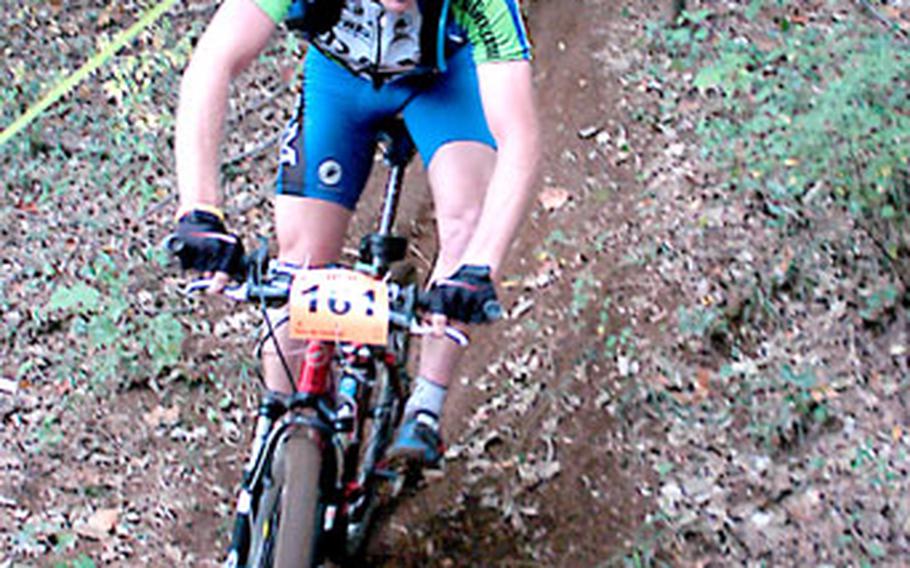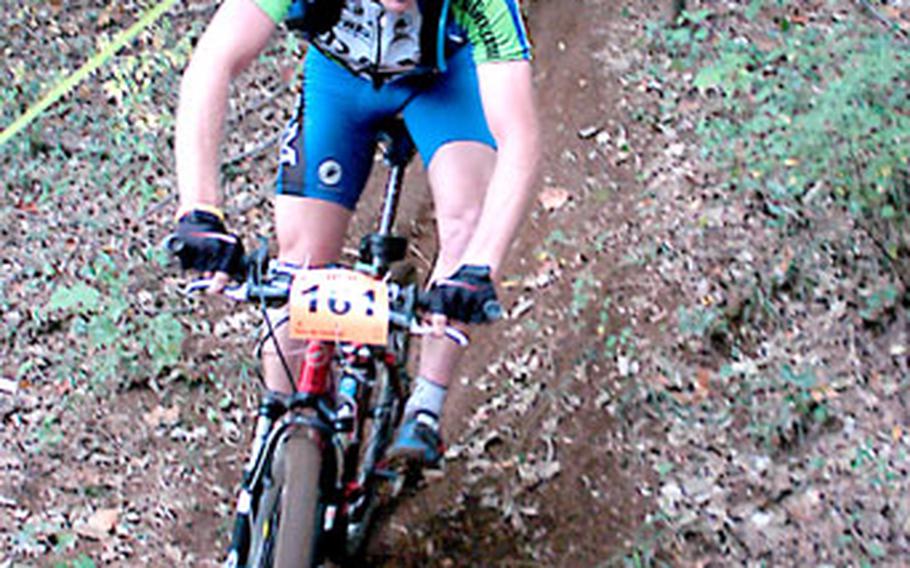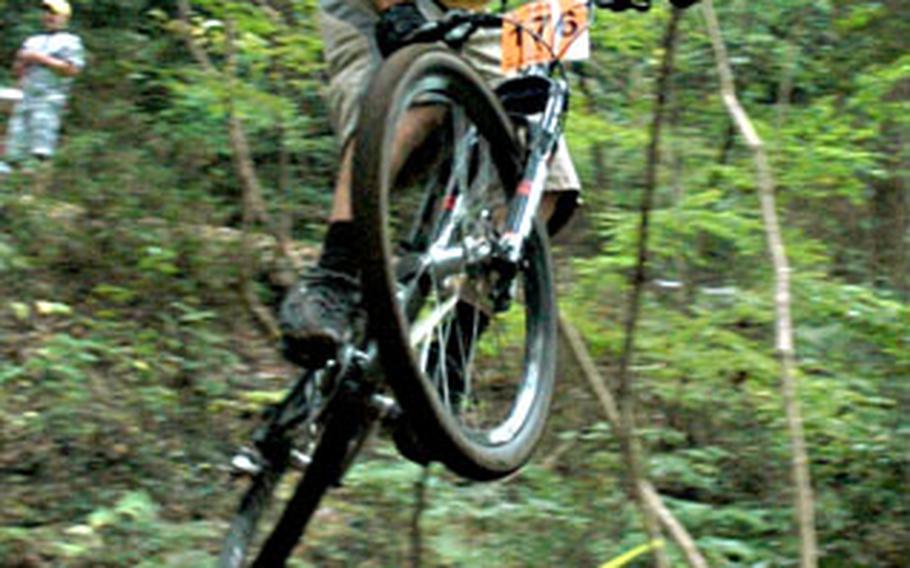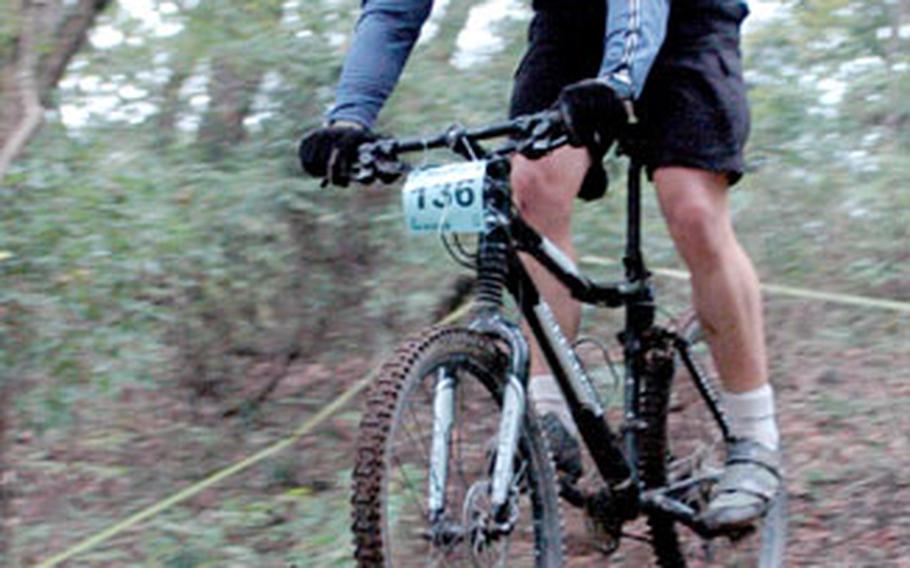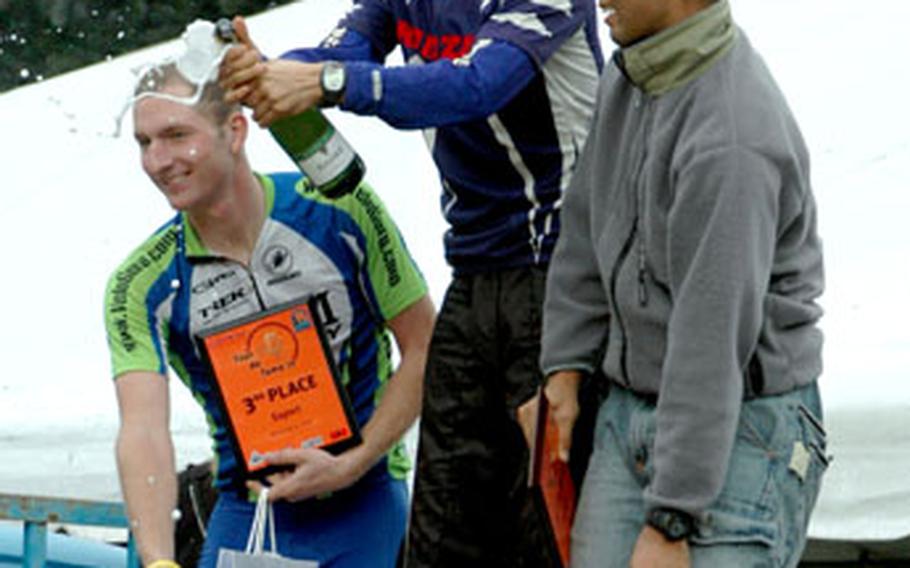 TAMA HILLS RECREATION AREA, Japan — As if on cue, clouds gathered for the start of the 19th Tour de Tama mountain bike race on Saturday. However, this time it did not rain.
"It's poured at least four of the last six races we've had here," said organizer Joe Heinrichs, Yokota Outdoor Recreation Center director.
Midway through the race, the sun even came out, treating the almost 200 racers to a near-perfect day for riding. A few riders took spills, including on the trail's infamous "double dip" section. However, the reasonably dry conditions kept most riders out of the mud and on their bikes.
Riders from rookie to expert levels said the race still provided a challenge.
"I was pleasantly surprised by the layout of the course," said Lt. Cmdr. Sean Easley, Naval Air Facility Atsugi. "Whoever designed this course did an excellent job."
A former Navy Triathlon Team member, Easley said although he's competed in road races in the past, this was his first race at Tama, where he finished second in the men's 35 and older category.
Another newcomer to the Tour, Airman 1st Class Paul Hosmanek, said race conditions were pretty good and he had a lot of fun riding.
"I haven't really raced in over a year because of basic training and tech school," Hosmanek said, adding that before joining the Air Force, he'd been racing for about six years. Hosmanek finished third in the expert division and was the top American finisher overall.
After the race and awards ceremony, drawings were held for various door prizes including biking apparel and two mountain-bike frames. The riders then settled in for a steak lunch.
Top finishers
The top finishers in Saturday's 19th Tour de Tama Mountain Bike Race at Tama Hills Recreation Center, Japan, are:
Rookie Division (10K)
Genki Kobayashi, 1:11:09Joshua Gerke, 1:12:46Atsushi Toyoda, 1:14:04Women's Open (10K)
Rie Fujita 45:07Maki Hagiwara 49:16Miwa Murakoshi 51:23Men's Open (10K)
Yuki Kurokawa 1:16:58Daisuke Akada 1:17:58Yukio Tsuda 1:19:44Men's 35 and older (10K)
Yuchi Imada 35:13Sean Easley 38:15 (top U.S. 10K rider)Richard Matton 38:57Expert Division (20K)
Yuuki Takahashi 2:05:27Shintaro Nakama 2:08:43Paul Hosmanek 2:08:55 (Top U.S. 20K rider)— Stars and Stripes
---
---
---
---