Rejuvenated Hospital looks to chart progress in Marine Forces Regional
---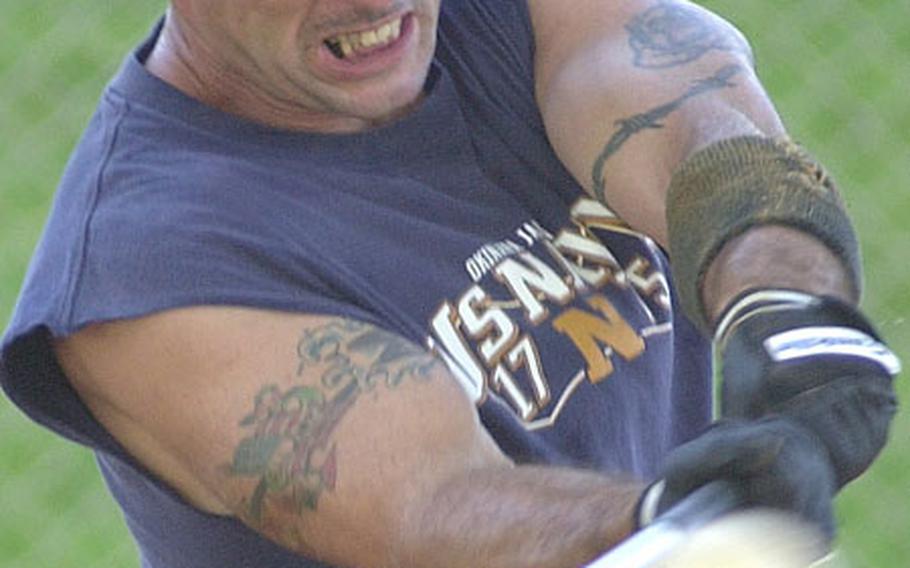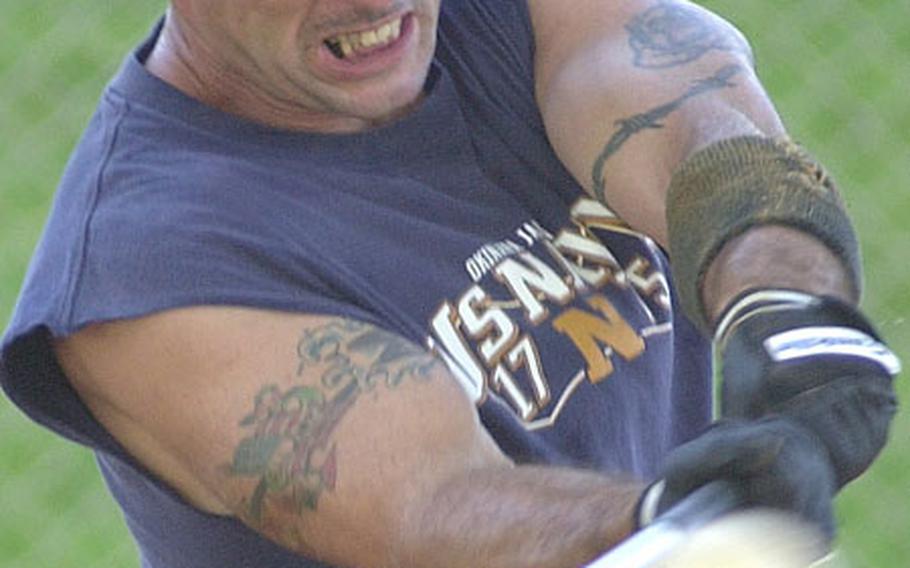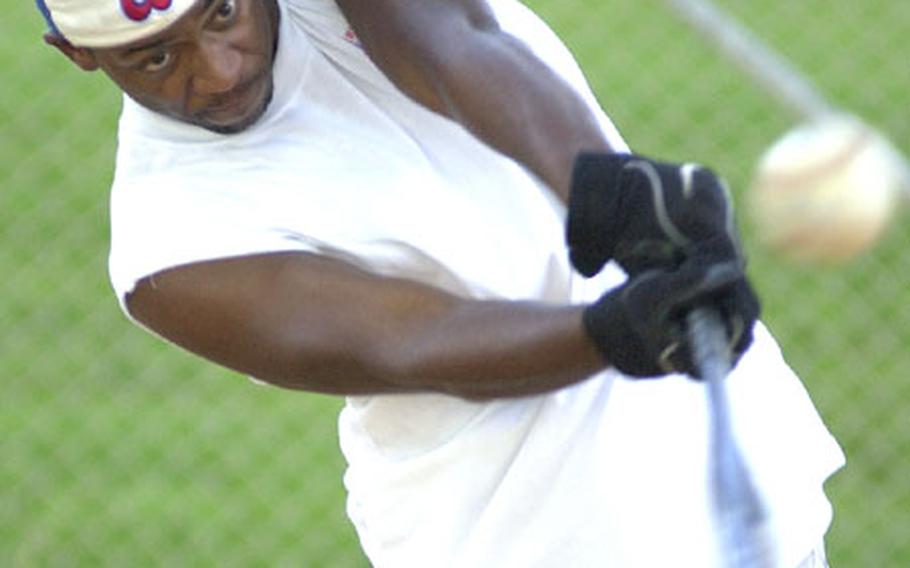 CAMP FOSTER, Okinawa — After shedding its "loser" label and becoming the darling of the Marine Forces Pacific Regional Softball Tournament last summer, what can U.S. Naval Hospital Camp Lester do for an encore?
"We won't sneak up on people [but] we won't be an automatic 'W' [win] either," said five-time All-Armed Forces player Mel Harris, who is coaching the corpsmen in the Marine Regionals for the second time.
They'll learn how far they've come starting Monday, when the 2004 Marine Regional tournament gets under way at Field 1, Foster Field Complex.
Starting in 1993, Hospital lost 82 straight games, including two heartbreakers on the second day of the 2003 tournament. It lost 10-9 in eight innings to 1st Marine Aircraft Wing, and 9-8 to 3rd Marine Division/Expeditionary Force, which won after a six-run sixth-inning rally.
The corpsmen broke through the next day, scoring 11 runs in the sixth inning to rally past Japan's Iwakuni Marine Corps Air Station 17-15. In the second round of the playoffs, Hospital avenged its loss to Wing 18-8 before fading 18-17 in eight innings against Division.
"They want to try to build something positive. It's good for them, it's good for the command and for the development of the players as people as well as at work," Harris said.
The corpsmen will get a stern test right out of the gate: They'll battle defending champion 3rd Force Service Support Group of Okinawa, which went unbeaten in nine games last year by an average of 8.3 runs.
The respect Hospital earned last year was evident when Harris spoke to 3rd Force pitcher Rich Krause during the Firecracker Shootout tournament three weeks ago.
"He told me, 'You won't come out and surprise anybody this year,'" Harris said. "We know we'll be competitive. Opening against 3rd Force, we'll see right away what we have to do to play on this level and compete."
Only three players — Channing Smith, James Coleman and Mark Herring — return from last year's team for Hospital, one of seven commands that compete in the Marine regional program in softball, soccer and basketball.
Despite the limited number of experienced players, "We'll have a better overall team," Harris said. "We have more athletes."
Coleman agreed.
"Fundamentally, skillswise," he said, "we have a better team this year than last."
They also agreed that the corpsmen will have to work harder against a tournament field with plenty of individual talent.
Krause and speedy Kevin Healy help bolster the defending champions. Robert Putney returns for Division. Two-time tournament MVP Joe Sutter has transferred and now will help lead Marine Corps Base Hawaii, trying for its first tournament title in three years.
Doubling their difficulties is the nature of hospital duties, in a 24-hour, seven-day-a-week work environment when emergencies can pop up at a second's notice. Hospital historically has forfeited more games in regional tournament play than any other command simply because of work.
Even if the players have temporary duty orders assigning them to play in the tournament, "if 2:30 p.m. comes around and we have a game at 3 p.m. and we have nothing to do, they might still say they need us here or they might let us go," said Coleman, who works in hospital supply.
"I'm surprised Channing made it to as many games as he did last year," Coleman said of Smith, who works in the emergency room.
Still, Coleman and the corpsmen hope to equal or better last year's performance, beginning with a strong statement against 3rd Force.
"Last year, we made a big surprise just by winning two games," Coleman said. "Every year, we get beaten into the ground by those guys [3rd Force]. All I'm thinking about is them."
---
---
---
---