Far East Volleyball championships
Reigning champs Daegu crowned again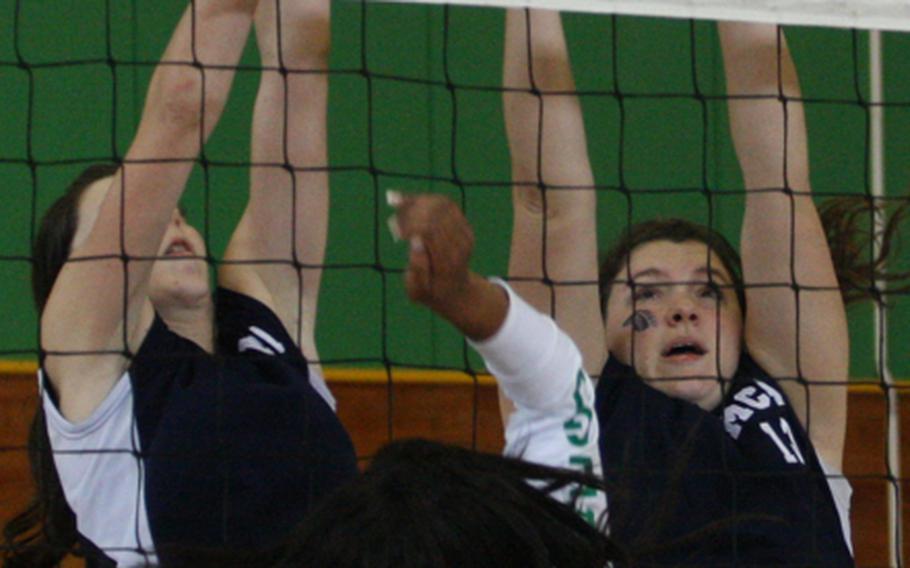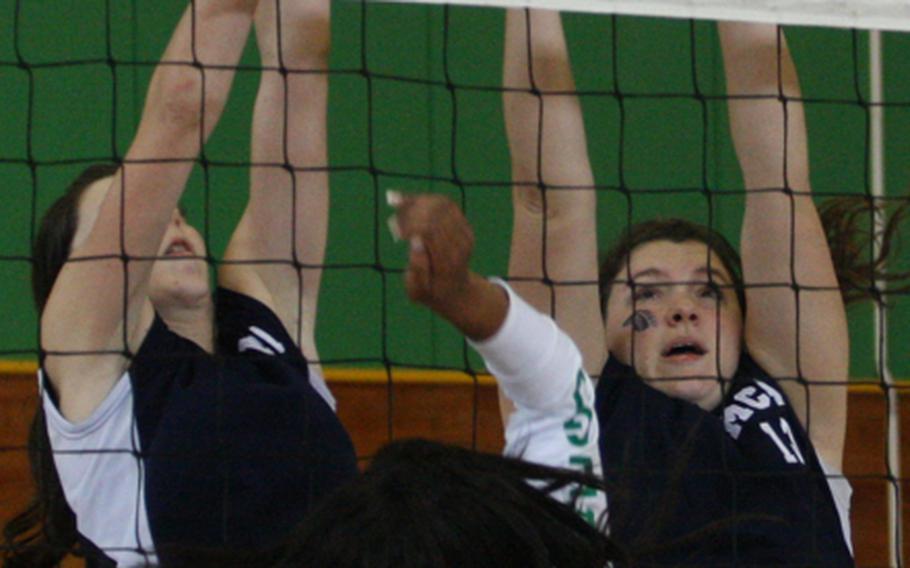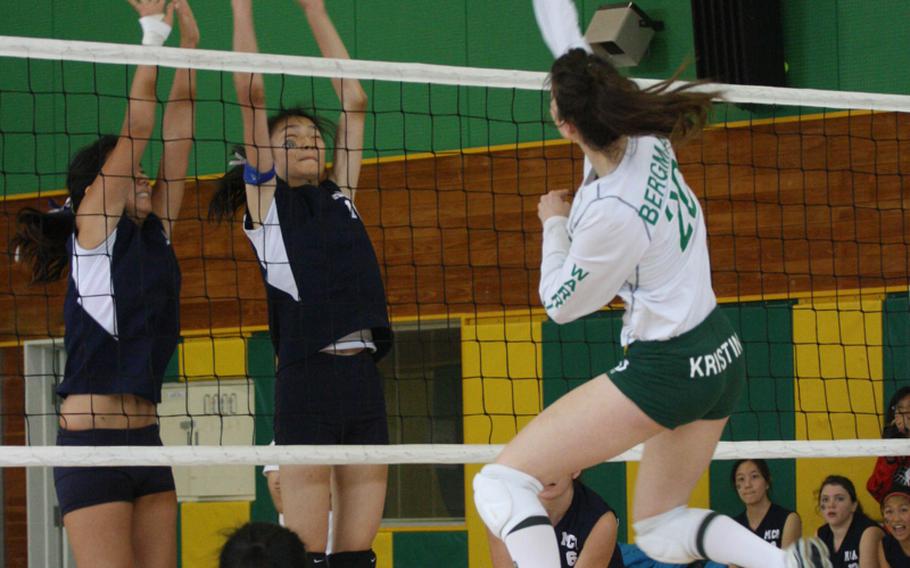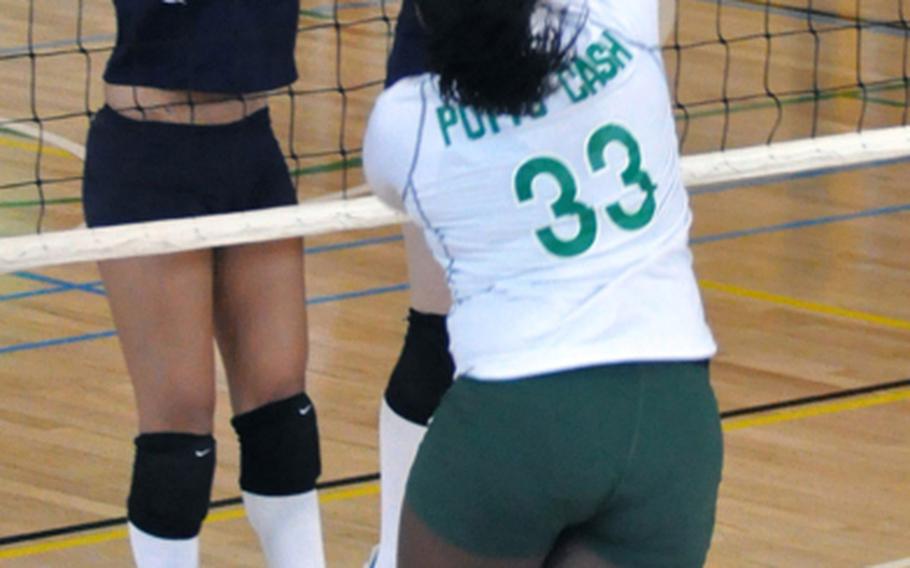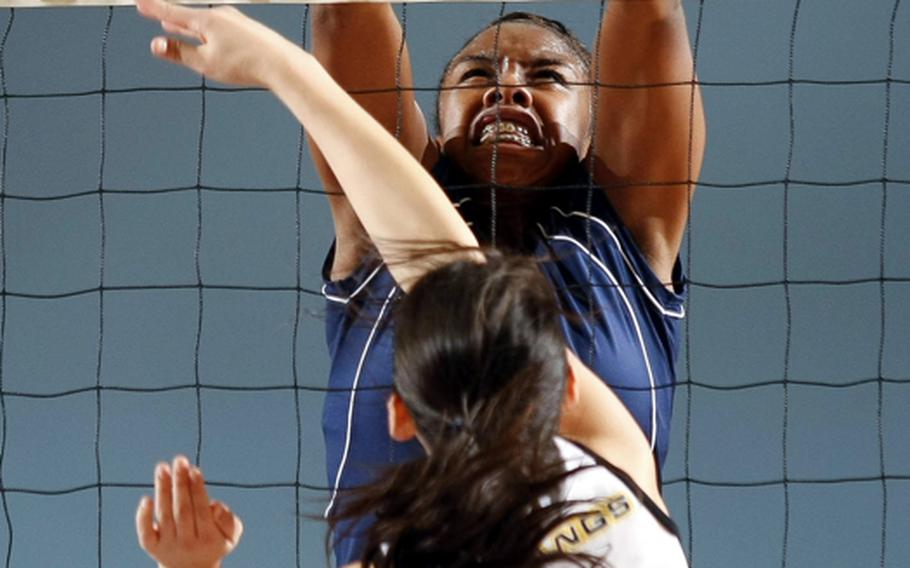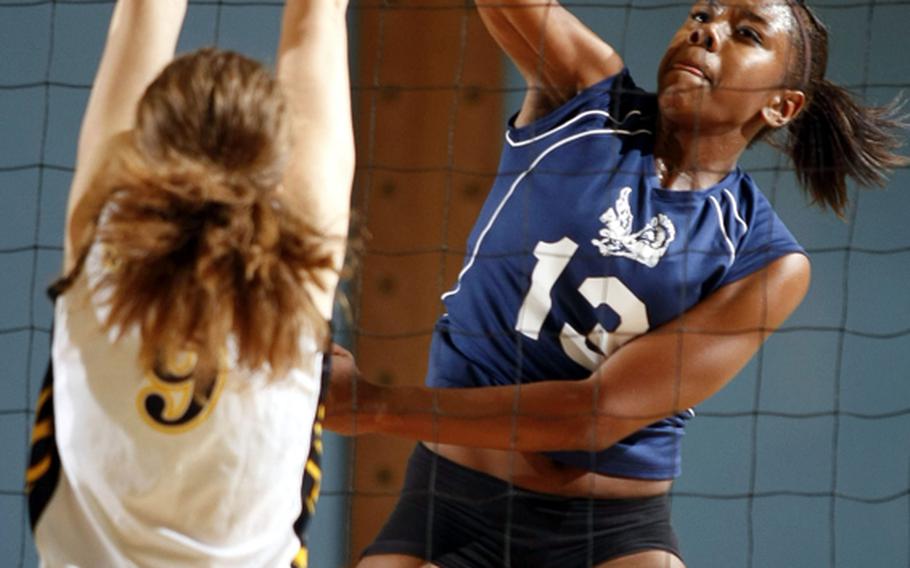 MISAWA AIR BASE, Japan – Daegu American's girls volleyball juggernaut acquired another item for the school's trophy case on Friday and sent off their senior core on a victorious note.
Led by tournament Most Valuable Player Kristina Bergman and the senior setting tandem of Angie Robinet and Gulee Kwon, the Warriors captured their second straight Far East Division II Tournament title and third in five years.
Daegu beat Morrison Christian Academy for the second straight season 25-21, 28-26, 20-25, 25-23 in Friday's championship match at Robert D. Edgren High School's Eagles Nest.
"Something to celebrate again," said coach Joanna Wyche. "One more notch in history. I can't believe it."
Since November 2005, Daegu American's girls have won six Division II Tournament titles - the most of any Pacific small-schools program.
And it marks the first time in school history that a boys and girls team each won a D-II title in the same season; football won its first Far East crown last Saturday at Camp Zama, Japan.
"With football, now we can stand beside them to celebrate our championships together," Wyche said.
"Great way to end the season and start our senior year," Robinet said, adding that defending the championship meant more to the team than last year's title. "It's definitely harder. And it means more because it's our last one, our last big bang."
It was the fourth straight year that Morrison, a team known for its sound defense, has lost in the D-II championship match. Wyche said one factor was ensuring that the Mustangs did not force a second "if necessary" match in the double-elimination format and gain momentum.
"Not going to that 'if' match. That was key," Wyche said. "And Morrison by far did not step out of the way. They played, so we had to step up and play."
Then there was Leanne Quizon's defensive play. "Morrison is a hitting team," she said. "They know how to hit those angles. They were the only one to hit at us that hard all season. We needed to step up our game."
Division IYONGSAN GARRISON, South Korea – Seoul American got within one win Friday of sending off 31-year coach Denny Hilgar with his first and only Far East Division I Tournament title.
Liz Gleaves and Destinee Harrison combined for 22 spike kills as the Falcons corralled a tenacious American School In Japan Mustangs squad 25-23, 25-22 in Friday's semifinals at Seoul American's Falcon Gym.
"At this point in time, it's the spirit of the team on the floor that does it, the knock-down, we-were-not-going-to-roll-over-this-time attitude," said Hilgar, who plans to retire as coach after this season.
The Falcons face Faith Academy, 25-11, 25-15 semifinal winners over two-time Kanto Plain and DODDS Japan champion Nile C. Kinnick.
Gleaves, Harrison and the Falcons are facing Faith's Grace Fern and Kelly and Liz Hardeman for the third straight season in a Far East final. The Falcons won basketball last February and soccer in May.
---
---
---
---